The fifth edition of SculptX opens at The Melrose Gallery from August 31 until October16, 2022. This year's edition is the biggest yet and includes an exciting line-up of established, mid-career and emerging sculptors as well as various workshops, walkabouts, and engagements. SculptX 2022 coincides with the happenings of FNB Art Joburg. Panel discussions and workshops focused on sculpture as a form of expression will be held during the run of the fair. 

Join Dr Willie Bester and other participating artists of SculptX for a walkabout on Sun 1 Sept at 12:00. Visitors can experience an exclusive and insightful walkthrough of this years abundance of artworks created by South Africa's most acclaimed talents, as well as emerging and mid-career artists, all from very diverse backgrounds.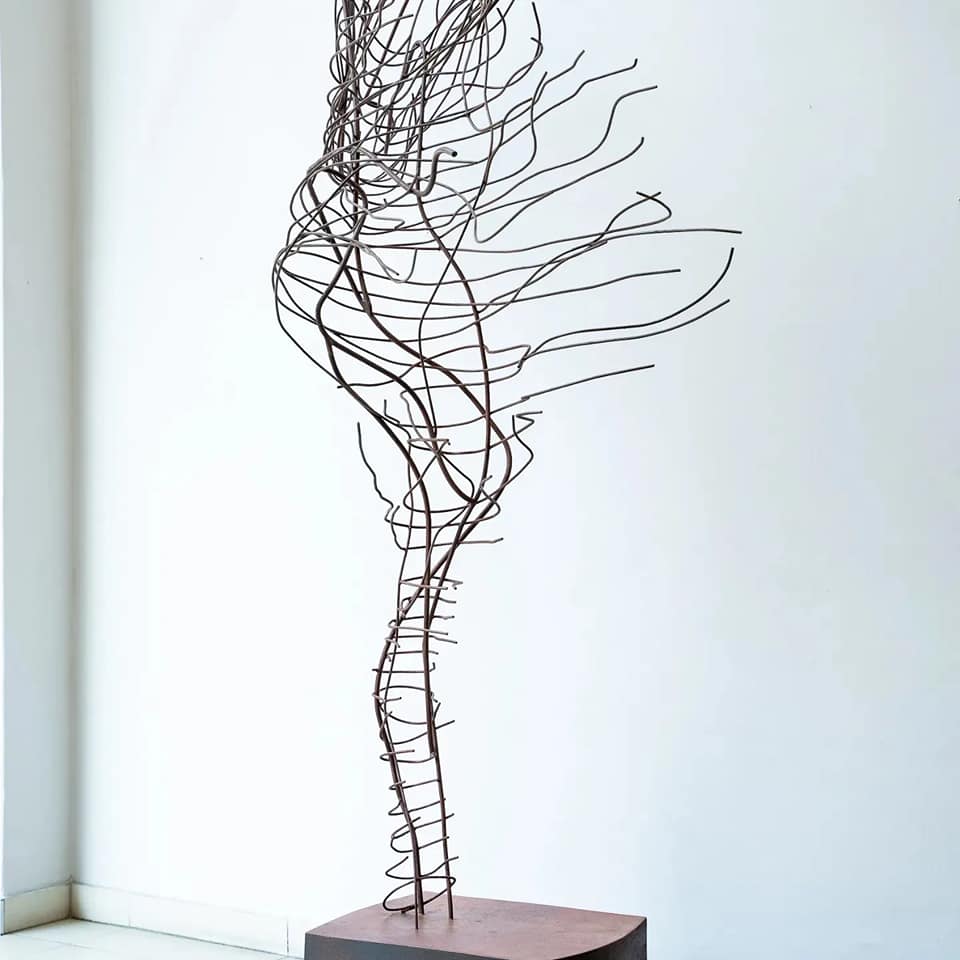 This annual sculpture fair is the largest of it's kind in South Africa with over 200 works on display, celebrating all manner of sculptural expression. Around 80 sculptors will be presenting their artworks across different themes, mediums, and scale. This year's highlight is a 5-metre Roger Rabbit at the top of the Melrose Arch High Street. 

Melrose Arch is an ideal urban setting for the fair with plenty of restaurants and cafes open daily, and attractive, secure and walkable pedestrianised streets perfect for taking in the incredible range of artworks on display. 

The sculptures vary widely. From figurative works, depicting the human body, the natural world, or the built environment to abstract works, where form, texture and line entertain the eye. They also reveals the depths that this traditional art medium can achieve and showcase the abundance of artistic talent from across the country. 

The physical show will be paired with an online viewing room where you can view more details about the artworks and the artists.

SculptX provides a space for artists at different levels in their careers. Established artists – Willie Bester, Pitika Ntuli, Andre Stead and Strijdom van der Merwe amongst numerous others – will show alongside a younger set of artists pushing the boundaries of the medium such as Mandy Johnston, Simon Zitha, and Bridget Modema as well as other emerging and mid-career artists still exploring the possibilities of sculpture.

Female artists are represented strongly in the fair with works by Wilma Cruise, Elizabeth Balcomb, Ela Cronje, Rirhandzu Makhubele, and Sarah Richards among many others, dispelling the myth that sculpture is primarily the preserve of male artists.
"We have put much effort into sourcing female and young artists from previously disadvantaged communities to give them the benefit of this valuable platform as they are often overlooked and underrepresented in this genre," says Craig Mark, director of The Melrose Gallery.

SculptX was established by The Melrose Gallery in 2017 as a way to promote sculpture and sculptors to the Melrose community, and pique the interest of art collectors and enthusiasts.  This fair was also conceived in response to the increase in bronze-casting foundries in South Africa, which has led to a growth in the production and interest in sculpture. This has translated into the establishment of outdoor sculpture parks in the country by a number of art foundations and artists primarily working in this medium. SculptX is a major highlight on Joburg's spring art calendar.