Bryanston Market is Joburg's original outdoor market, in existence for more than 40 years and still offering a superb range of organic goods and products in a relaxed environment. The market is proudly all-organic, anti-plastic and pro Fair Trade and sustainability with a special focus on promoting natural health and wellness products - all principles that are especially important in a world that has been turned on its end by a global environmental crisis and the coronavirus pandemic.

As we face the reality of changing our lifestyles to live alongside the ever-present Covid-19 virus, maintaining a healthy and balanced diet is a national obsession that is here to stay. With the pharmacy aisles steadily emptying of immune-boosting vitamin D and Zinc supplements, there are of course lots of other ways to ensure you are getting all the vitamins and minerals you need.

From indigenous African superfoods to eco-friendly oils and soaps to ease tired bodies and minds, here's a look at some ethically-sourced health and wellness products to add to your shopping list at Bryanston Market. Note the market is open every Thursday and Saturday and also has an online shop.
Organic African superfoods from Local Village Foods
Local Village Foods is a South African brand founded on a vision for a network of local agri-preneurs supplying equitably sourced and sustainably grown indigenous African ingredients. Connecting ethical producers with ethical consumers, they sell a range of indigenous African grains that are widely regarded as 'superfoods' due to their high nutritional value and mix of essential minerals and vitamins.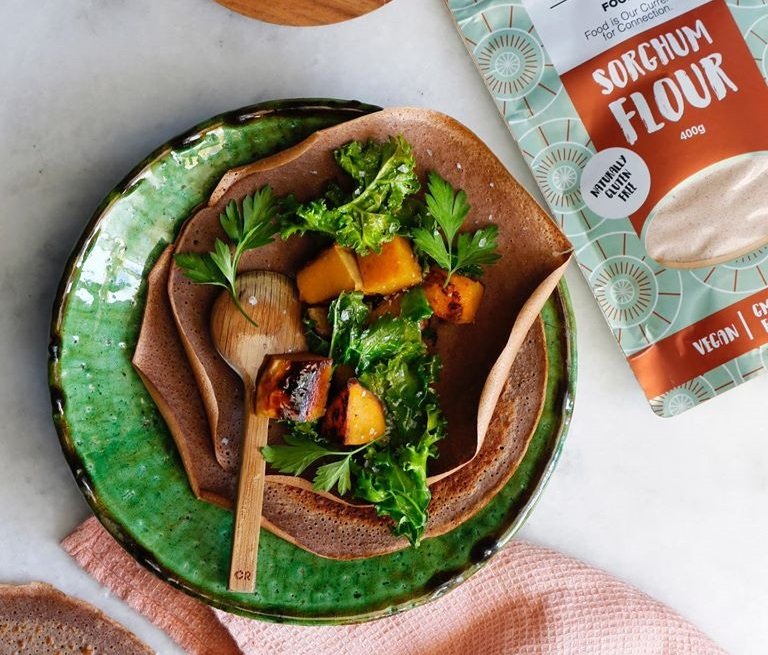 Some African superfoods to add to your pantry from Local Village Foods include:

Sorghum, good for making porridge, unleavened bread, cookies, cakes, and couscous, is a grain that is rich in B vitamins, magnesium, potassium, phosphorus, iron and zinc. 

Morinaga flour, made from the leaves of the moringa tree, has a spinachy green flavour and can easily be added to boost the nutritional content of curries, stews, casseroles, soups and green smoothies. An antioxidant that is rich in vitamin A, calcium, iron, potassium and protein, it is also said that the leaves of this 'miracle tree' have seven times more vitamin C than oranges. 

Tiger nuts are an ancient African tuber whose use can be traced all the way back to ancient Egypt. Packed with plant-based protein, fibre, magnesium, calcium and high in vitamins C and E, tiger nuts are said to be good for those adjusting their diets to combat cardiovascular problems. The antioxidant-rich superfood can be eaten raw, roasted, soaked or boiled and Local Village Foods sells the nuts whole or ground as a flour.

Teff flour is used to make the traditional Ethiopian flatbread injera. This African grain is highly nutritious and is high in vitamin C, calcium, iron and protein. 

*Note that you can buy Local Village Foods grains via the Bryanston Market online shop only. They currently do not have a physical stall at the market.
Rooibos tea from Cederbos
For those chilly winter evenings you cannot beat a nice hot cup of comforting South African rooibos tea. A flavorful, caffeine-free alternative to black and green tea, rooibos doesn't boast a high vitamin or mineral count, so is not technically a superfood. However it is packed with antioxidants which have plenty of general health benefits. Get your organic rooibos tea from Cederbos at Bryanston Market who also sell flavoured blends including honey, lemon, maple and vanilla.

You can buy Cederbos teas at the market on Thu and Sat or buy them online at the market's online shop.
Setsong's indigenous diya and tepane tea blends from Limpopo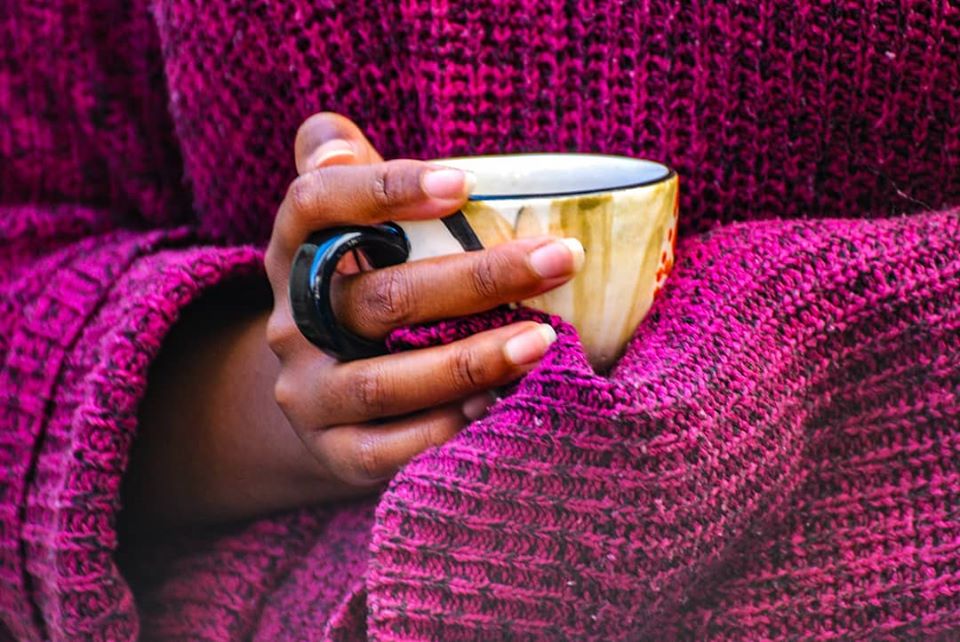 Those who love discovering new teas will be delighted to learn that the Bapedi people of rural Limpopo have been harvesting indigenous teas for generations, and that their little-known 'red root' and 'black bush' teas have now made their way to Joburg! 

Retang Phaahla is the co-founder of Setsong Teas, a brand that is helping bring these rare indigenous teas to the masses. Setsong's tea blends are made from Diya (red root) and Tepane (blackbush tea) both of which are naturally high in vitamins and zinc. Through the Setsong brand Phaala is working to empower impoverished rural communities in Limpopo by finding new markets for these naturally grown herbs. Setsong makes a variety of blends, among the most popular is the lemon, ginger and cinnamon Tepane blend.

Buy Setsong teas at the market ever Thu and Sat or via the market's online shop.
Natural raw honey from The Urban Beekeeper
Honey is the world's favourite healthy alternative to sugar. Clem Smith, aka The Urban Beekeeper, is a passionate local apiculturist who harvests some of the finest organic honey in Gauteng. He also specialises in educating beekeepers on the ethical management of bees (and the removal of unwanted wild swarms) and can even help you place a beehive in your garden so you can start harvesting your own honey, while also caring for the survival of the world's most important insect.

Natural raw honey is rich in antioxidants and is known to be good for managing cholesterol levels, it has antibacterial properties and so is sometimes used to soothe burns or wounds and it is effective at helping to soothe sore throats and coughs.

You can find The Urban Beekeeper's incredible natural honeys at the market every Thursday and Saturday where Clem is always on hand to offer invaluable advice to amateur beekeepers.
Be Happy's soothing bath and massage oils for tired minds and bodies
Be Happy's 100% natural bath and massage oils are made with aroma-therapeutic essentials oils and designed to care for both the body and mind. The oil itself is a base of macadamia nut oil and apricot kernel oil (recommended for dry and sensitive skins) and there are a variety of different scents designed to calm or invigorate including; Muscle RelaXation (ginger and peppermint); 'that was yesterday (mentally clarifying eucalyptus and peppermint), Lyria Lemon (uplifting thyme and eucalyptus) and Stress Ade (calming sandalwood, clary sage and geranium oil). 

Find the Be Happy stall at the market and order their products online via the Bryanston Market online shop.