"I can't be a singular expression of myself, there's too many parts, too many spaces, too many manifestations, too many lines, too many curves, too many troubles, too many journeys, too many mountains, too many rivers, so many." – Sinalo Ngcaba.

With bold colours and striking patterns, self-taught artist Sinalo Ngcaba uses her solo show KWENZEKILE at Bubblegum Gallery to delve into her personal history and celebrate her life experiences.

The exhibition initially began with the artist wanting to create alternate realities for Black South African women, which were underpinned by joy. After completing the first two works for the exhibition, Ngcaba changed track wanting to depart from abstract narratives into something more personal.

The result is an exhibition that sees the artist turning the lens on herself and in doing so celebrating the pleasures of discovery and growth. Speaking on the exhibition Ngcaba says, "It's very rooted in me and this journey I'm on right now — how it's basically growing me, and you'll see in the work that there are also a lot of things growing outwards."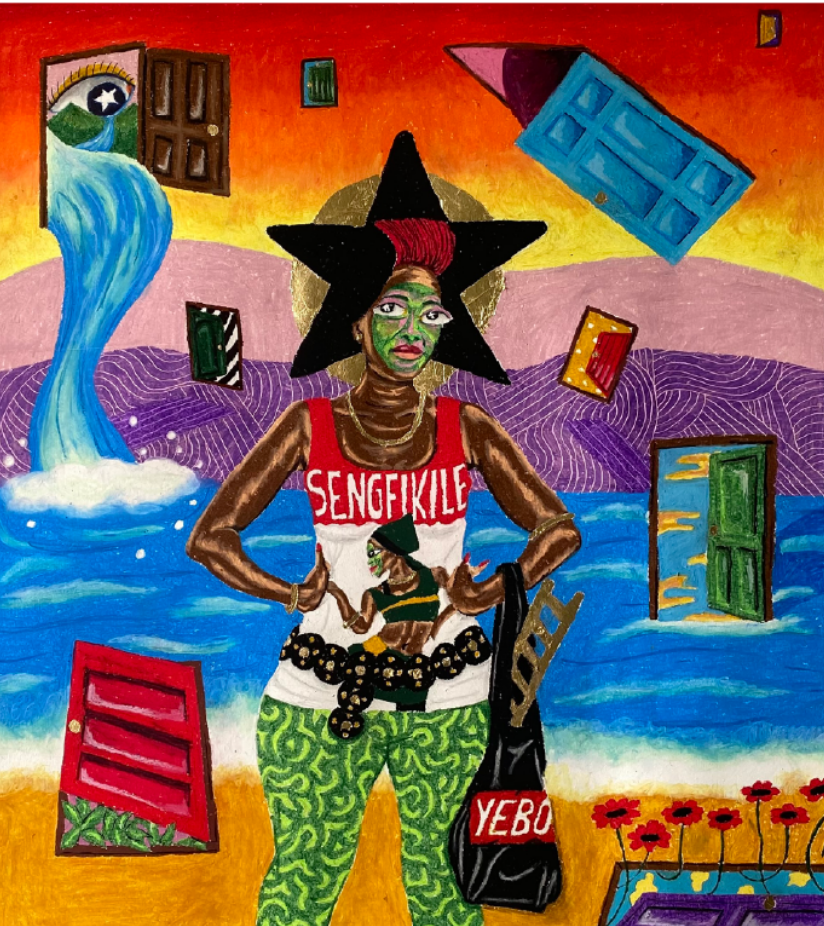 This celebration of life can be seen in Ngcaba's vibrant works. Primarily, working in oil pastels Ngcaba's dreamlike-worlds are peppered with references to her everyday life and are alive with colour. Her use of patterns gives her works a fluidity in which the painted objects seem to float on the material space of the canvas.

By changing the story behind this exhibition Ngcaba has created a body of work that points to the myriad experiences which make us and creates a nuanced portrait of herself. It challenges the way Black artists' work is often turned into a sum-total representation of all Black people and the conditions and experiences which underpin their identity. The artist knows that the personal cannot be separated from the political but by celebrating the joys and messiness of her life, she separates herself from an abstract politicisation, instead creating a body of work rooted in the truth of her experience.

Exhibition opens Sat, Nov 12 11:00–15:00. Admission is free.
To book a viewing following the exhibition opening email: zahra@bubblegumclub.co.za