Instantly recognisable, Walter Battiss (1906-1982) is one of South Africa's most prolific artists and it is his imagination, whimsy and sheer breadth of talent across a wide range of media that he is best remembered for.

Continuing our series of guides to iconic South African artists you should know and in anticipation of some major works going on sale in the upcoming Strauss & Co Live Virtual Auction on April 11, we take a deep dive into the life and work of Walter Battiss.

Inspired by ancient African rock art and Middle Eastern calligraphy, as well as his travels across the world, Battiss was a very versatile artist who, like his friend and contemporary Picasso, continually liked to innovate and experiment with different styles. It is the constant inventiveness, playfulness and a wealth of imagination that have made him one of South Africa's most popular artists. Battiss expressed his imagination across a variety of media, from prints, paintings, performance art and watercolours, to conceptual works, pop art images, and paintings made using a sgrafitto technique (scratching images through layers of oil paint).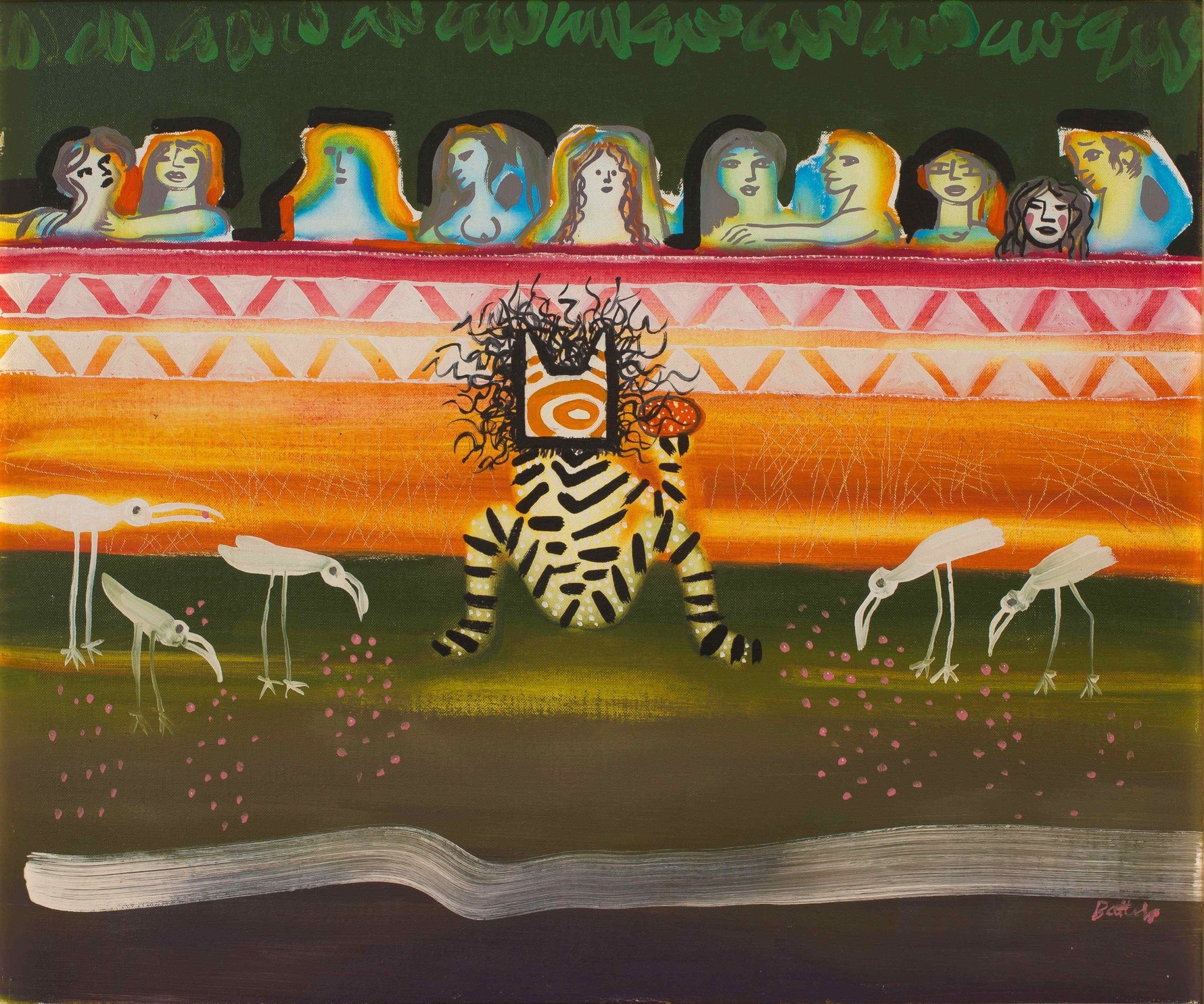 A passionate student of Southern African rock art, publishing no fewer than seven books on the subject in the 1940s and 50s, Battiss owned an extensive collection of rock art photographs and tracings that formed a constant source of inspiration for his art. 

In 1949 Battiss met his contemporary Picasso in his studio in Paris and the pair exchanged gifts; from Battiss a copy of his book The Artists of the Rocks and from Picasso one of his lithographic prints, Bull X, inscribed with a personal dedication. As the story goes Picasso then asked him; "tell me now, Battiss, am I as good as your Bushman artists?", and from this point forth the elongated bushman-like figures became a standard motif in Battiss's art.

Below: Strauss & Co art specialist Wilhelm van Rensburg discusses Battiss's meeting with Picasso and his interest in rock art 
 
Protest art and Fook Island
Working in a time of intense censorship in South Africa, Battiss arguably never quite gained the level of international acclaim that he deserved, especially given the pariah status of the South African state (Battiss died in 1982). Some of his more radical moments of protest art are also often forgotten, such as the huge collection of erotica which he created through the 1970s, in protest against puritanical apartheid censorship.

In 1972 in Pietermaritzburg Battiss staged an exhibition of large new screenprints depicting a neon-bright and colourful orgy. The police were swiftly called in to close down the exhibition on grounds of obscenity. Works from this particular exhibition are now of course prized collector's pieces.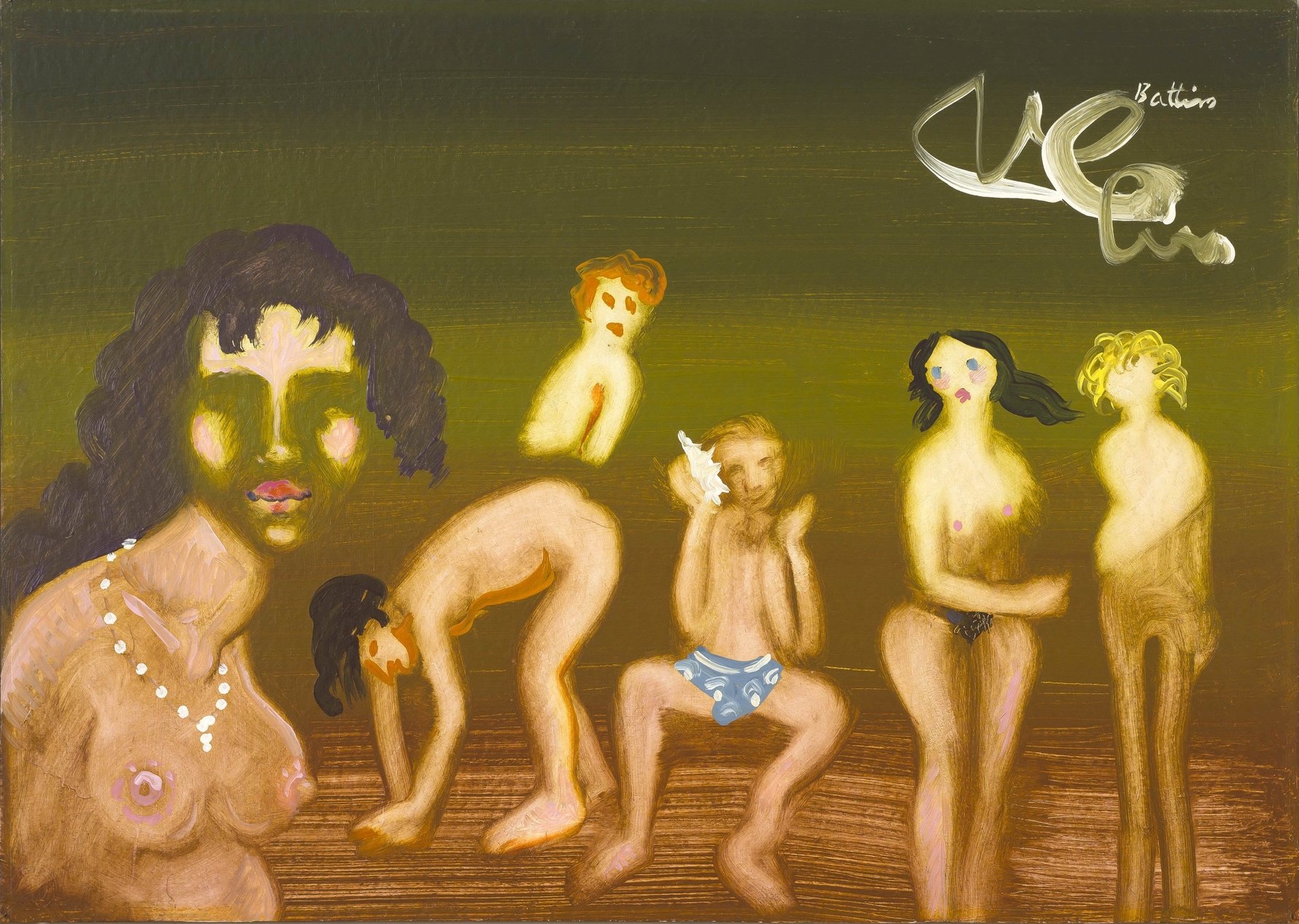 Probably Battiss's most famous 'invention' is that of Fook Island, an "island of the imagination" for which he created a map, imaginary people, plants, animals, a history as well as a set of postage stamps, currency, passports, driver's licenses, and even a 'Fookian' language complete with its own alphabet. 

Fook Island also formed a platform for Battiss to discuss ideas and philosophy with fellow artists and writers who would gather at his Pretoria home. When the artist was at home the Fookian flag would fly in his garden and a number of prominent artists and gallerists became 'citizens' of Fook Island including Norman Catherine, Esmé Berman and Linda Givon.

Below: Watch Strauss & Co art specialist Wilhelm van Rensburg discussing Battiss's incredible diversity of work
 
The Walter Battiss Museum
In 1981, one year before his death from a heart attack Battiss donated close to 60 artworks to The Walter Battiss  Museum in Somerset East in the Western Cape, housed in the former Battiss family home. Visitors to the museum can see the great variety of work that Battiss produced throughout his life, and of course sign up to become Fookian citizens.

Strauss & Co will be hosting an online discussion with the museum's curator Ros Turner on Wed Apr 7 at 16:00. Watch it online here.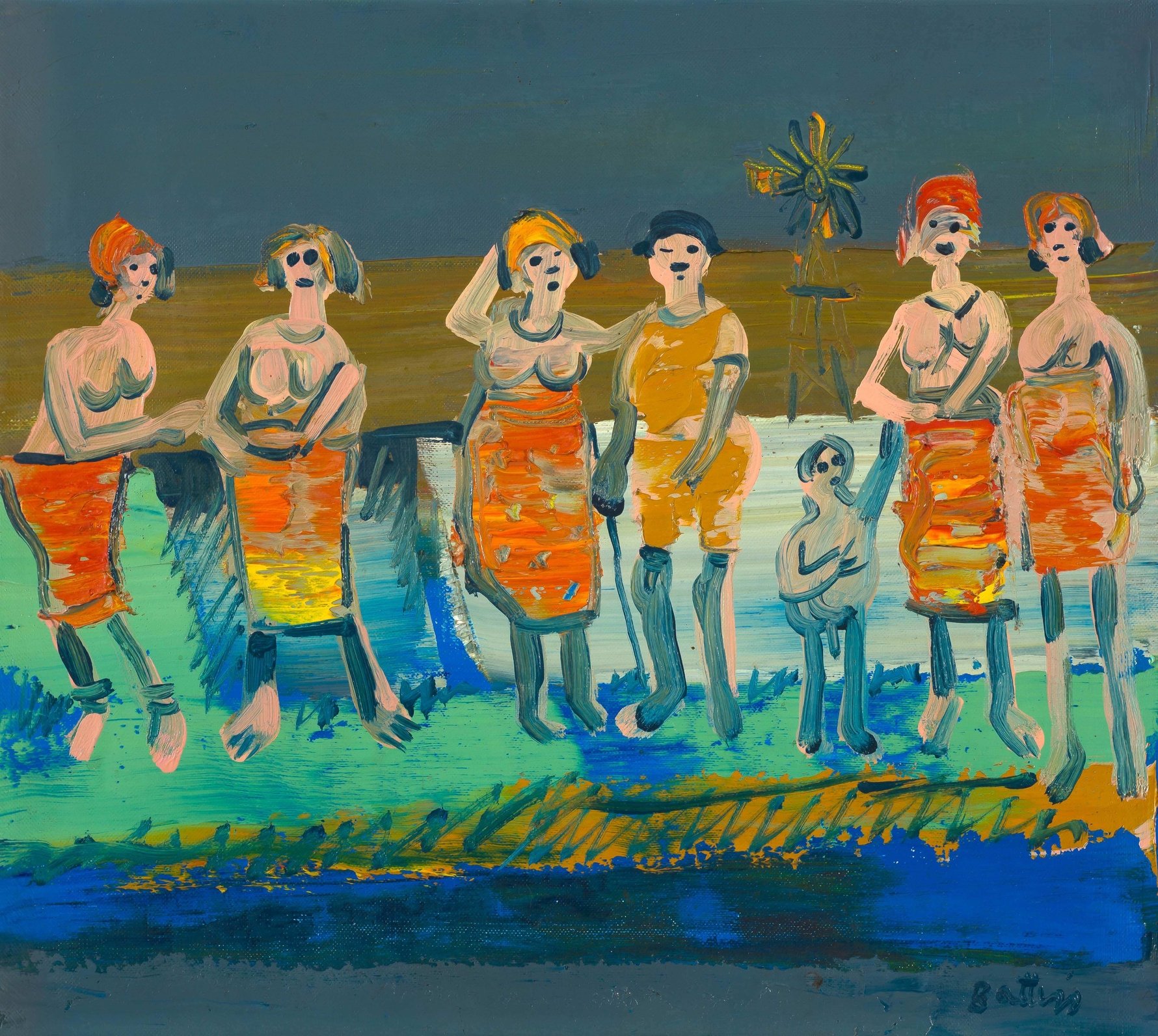 How to bid in the Strauss & Co Live Virtual Auction
The innovative new cross-country and cross-departmental format of Strauss & Co's Live Virtual Auctions is a clever re-imagining of the classic live auction model. A resounding success that has attracted enthusiastic bidders from around the world, the auction is hosted and live-streamed via Strauss & Co's website in real-time.

The next Live Virtual Auction takes place from Sunday April 11 until Tuesday April 13 with seven sessions including fine wines, jewellery, Oriental works of art, silver and furniture and fine art from South Africa and the world.

To join in the bidding, first create an account by registering on the Strauss & Co website. Sign in and select 'enter auction' which will open the bidding console on your computer with a live feed of the auctioneer.

Once you submit a bid, your number will appear on the screen followed by any competing bidding numbers until the auctioneer closes the lot. Browse the auction and register to bid online here.