The Sasol New Signatures award, taglined 'the art of innovation', is one of the longest-running and most prestigious art prizes in South Africa. A phenomenal platform for emerging artists, every year a group of finalists are invited to show their works at the Pretoria Art Museum, and the winner gets to host their own solo exhibition the following year.

The 2021 winner was announced on November 10, 2021 as Andrea Du Plessis. This year's runner-up is Dalli Weyers and the five 2021 Merit Award winners are; Nico Athene, Michèle Deeks, Sibaninzi Dlatu, Eugene Mthobisi Hlophe and Monica Klopper. Read more about the 2021 Sasol New Signatures Awards here. 

Tshwane University of Technology graduate Patrick Rulore (born 1995) won the 2019 Sasol New Signatures award for his beautiful rendering of what has become a typical scene in South Africa, a family clustered around a table lit by gas lamps, a work he titled 'Stage 4 Moments'. Due to the lockdown he missed his opportunity to stage an exhibition in 2020, and now in spring 2021 his most timely exhibition inspired by the South African experience of so-called 'load shedding' is now on show.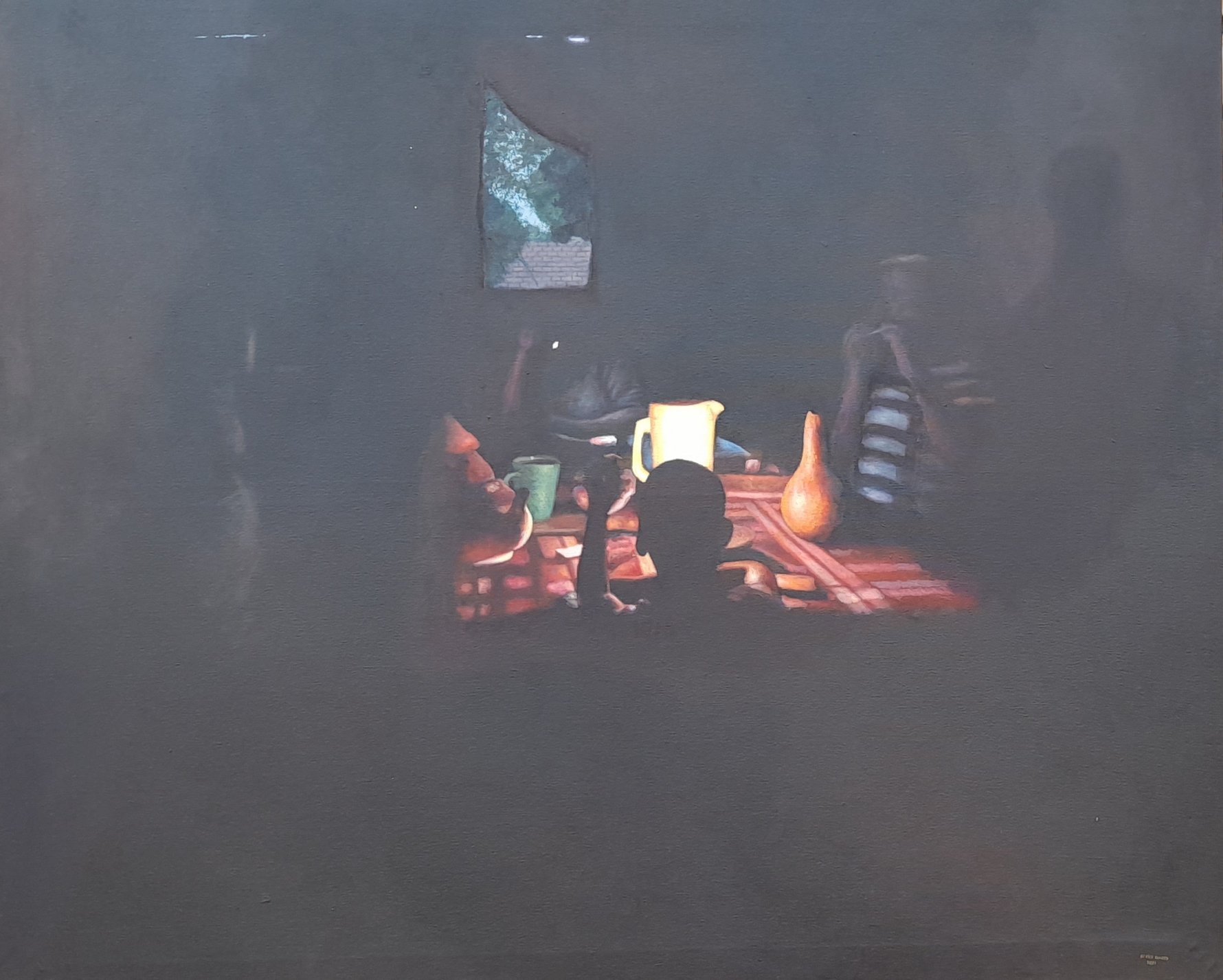 Focusing on the connections formed while the distraction of phones, computers and TVs are temporarily eliminated, the judges described his 2019 Sasol New Signatures Award-winning work as "a sensitive celebration of the rare and transient moments of sincere human connection that occur during those brief hours of darkness".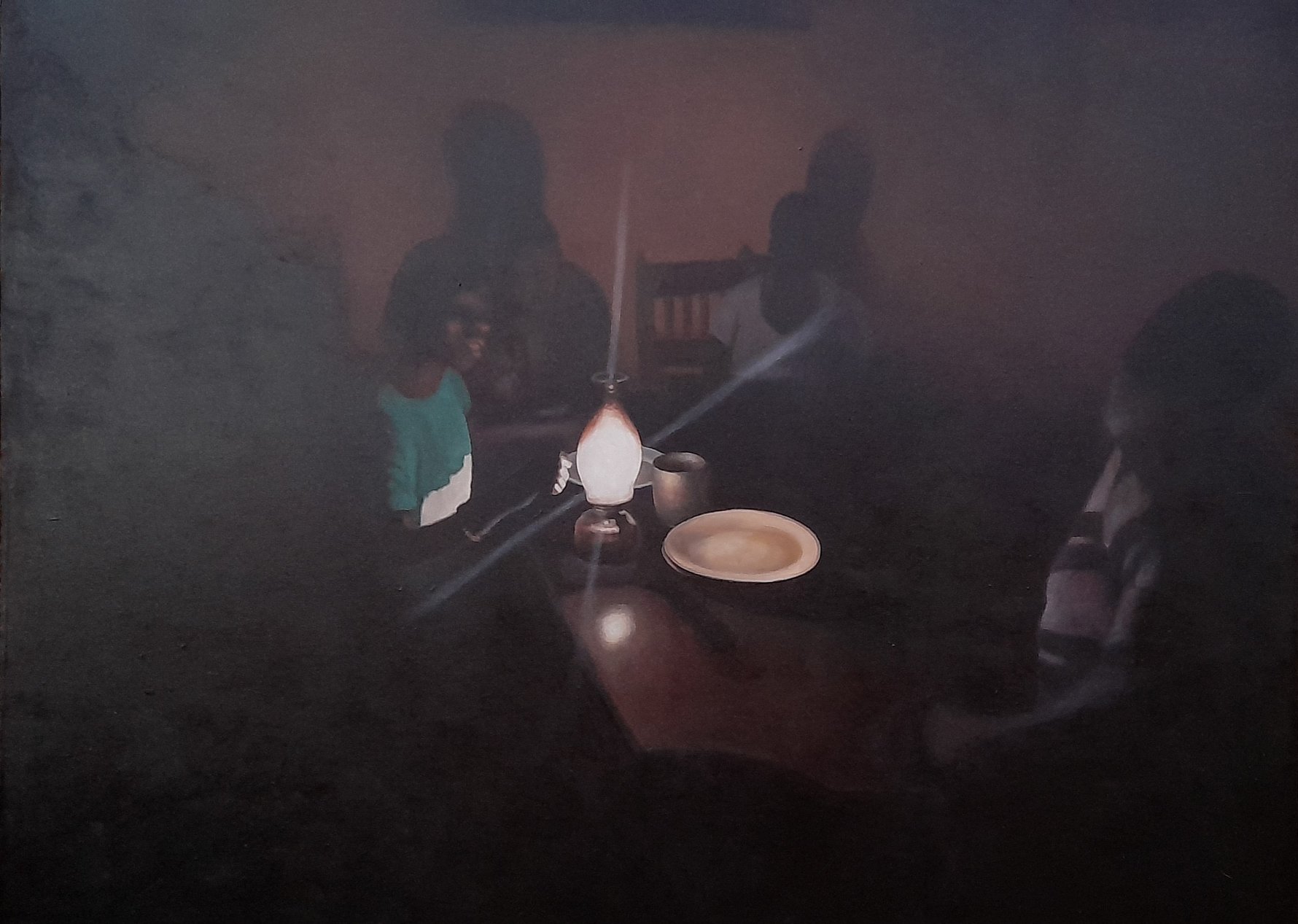 Rulore's exhibition of 15 large-scale canvas paintings, explore human connections against the backdrop of an ephemeral world of light and shadow. The artist says of his work and its source material that "while it is undeniably unwelcome, load shedding has disrupted the normal scenario where individual family members are effectively isolated from each other, being immersed in the escapist realities offered by electronic devices like cellphones and televisions".

In his paintings families connect through the darkness, playing games, reading, eating and engaging in conversation by candelight. The works are magnificent, large in scale, and complex in their portrayal of darkness. They draw you in as each requires you to pause and look intently, your eyes adjusting to discern the figures in the darkness, giving one the sense of quiet when the lights go off, and that feeling of needing to huddle around anything that emits even the smallest glow.

It's a must-see exhibition. 

* The exhibition is on show at Pretoria Art Museum, Cnr Francis Baard and Wessels Sts, Arcadia Park, until Jan 9.