Nobody comes to Joburg for the beach. We don't have one of course. In fact Joburg is one of the largest cities in the world that is not built around a body of water. But all that doesn't mean that you can't still enjoy a bit of escapism and drink kitsch cocktails through bamboo straws in the sun. Bringing some fun tropical vibes to Melville's famous party strip 7th Street, The Anti Social Social Club and adjoining sister venue The Tiny Tiki Bar are determined to share with Joburgers the colourful laidback atmosphere that people love about great beach bars. The only thing missing is the ocean. Although once you are a few cocktails down you'll easy forget there's no sand under your feet.

Co-owner and chief bartender Alex Szabo has worked the counter at almost every Melville bar at one point or another. Whipping up cocktails and building rapport with punters seems to be Alex's forte and with The Anti Social Social Club he has finally achieved his dream of having fun behind the bar at his own joint. The guiding inspiration behind the aesthetic, menu and overall atmosphere at both bars is the Pacific Ocean, from the tropical flavours of the Far East to the balmy beaches of Polynesia.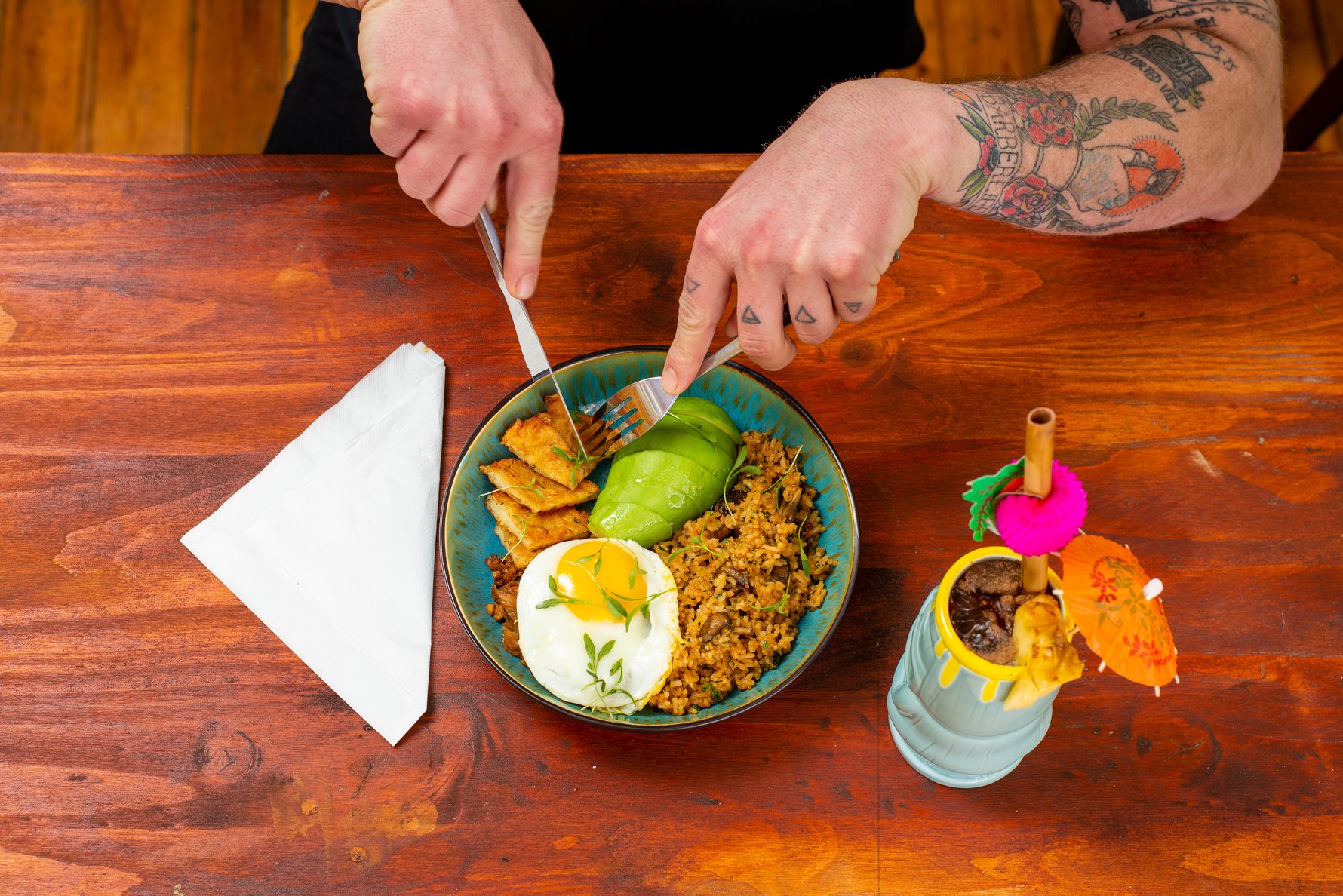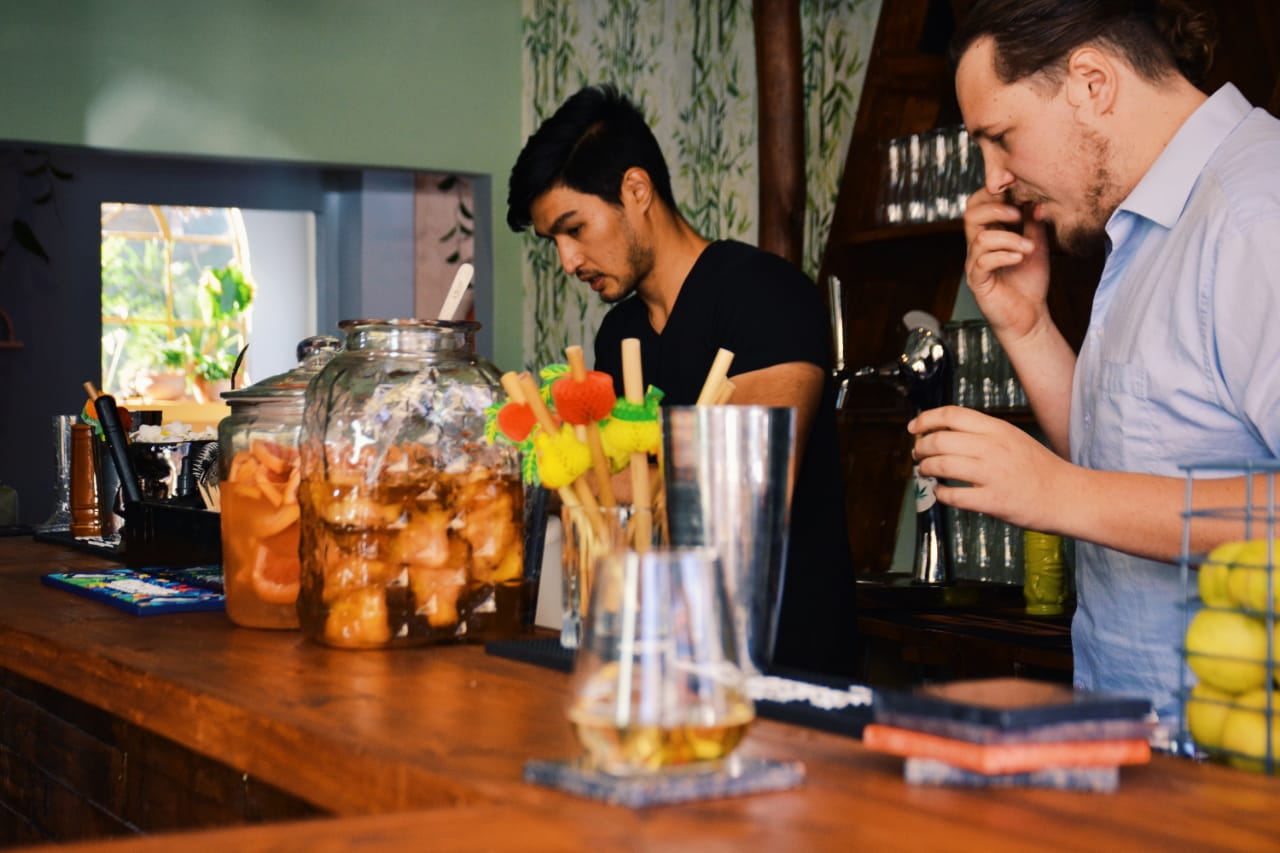 Occupying the corner of 7th Street and 3rd Avenue the cool Millenial pink-painted Anti Social Social Club serves a light pan-Asian food menu that includes dishes like tuna tataki, Vietnamese rice paper rolls, tempura vegetables and sticky hoisin glazed pork belly bao sliders. The accompanying cocktail menu plays with zesty Far Eastern flavours such as ginger, lychee, lemongrass and lime, all whimsically embellished with mini parasols and tropical flowers. We particularly enjoyed the aromatic Red Lotus, a classic blend of vodka, cranberry, lime, lychee and elderflower and the Japanese whisky-based Japanese Mule which came with its own miniature message in a bottle floating on top. 

Next door and sharing the same street terrace is the smaller Tiny Tiki Bar, a colourful cocktail bar with an all-day breakfast menu and lots of kitsch-cool 'tiki' (south Pacific) elements from the Totem-like ceramics that your cocktails come served in, to the surfboard behind the bar and the neon-bright faux flower garlands that the bar staff will share with you on arrival. Both venues share the same kitchen meaning you can order from either food or drink menu, although there's something suitably lazy about washing down a late afternoon breakfast with a Mai Tai or three. If you are here to party, then definitely take up the friendly bartenders' offer of a pineapple rum shooter or two, which comes with a flaming rum-soaked pineapple on the side.

In a world where bartenders are now more commonly known as 'mixologists' and reading a cocktail menu can occasionally feel akin to preparing for a chemistry exam in a foreign language, The Tiny Tiki Bar and The Anti Social Social Club are determined to do away with some of the overly earnest seriousness that can surround the business of downing cocktails and bring back the fun.