Highly collectable and distinctive, South African ceramic art draws influences from a range of artistic styles and heritages. Over the past few years the status of contemporary South African ceramic art has grown considerably drawing increased interest from art collectors, as is evidenced by the incredible display of ceramic art on sale at Strauss & Co's virtual live auction North / South (ceramics sale Tue Nov 10). 

Susie Goodman, an executive director at Strauss & Co explains that "We have an amazingly rich and diverse tradition of ceramics in South Africa," and described their latest ceramics focused sale titled New Collectors as representing "the start of a long-term project to cultivate an appreciation for contemporary ceramics in the secondary market. Our aim is to showcase its history, introduce new voices and affirm the role of emerging collectors."

We visited the pre-auction exhibition to see the outstanding collection of ceramic art and sale and to learn more about the country's leading contemporary ceramic artists.

Here's a look at some of our favourite local ceramic artists.
Bonakele "Bonnie" Ntshalintshali (Ardmore Ceramics)
Bonnie is the co-founder of the Ardmore Ceramics studio, a world-famous studio that was set up in the late 1980s at Ardmore farm in the Drakensberg Mountains, in rural KwaZulu Natal. The studio brings together Western ceramics techniques with African art, working with talented young artists to create mesmerising ceramic pieces, rich in colour and whimsy, and delicately hand-painted, their witty designs inspired by the natural environment, plants and animals, of the farm's surroundings, and local folkloric traditions. You'll find repeated motifs - imaginatively recreated - a riot of gloriously playful monkeys, singing birds and colourful jungle plants. According to Christie's of London, Ardmore's designs are "modern day collectables".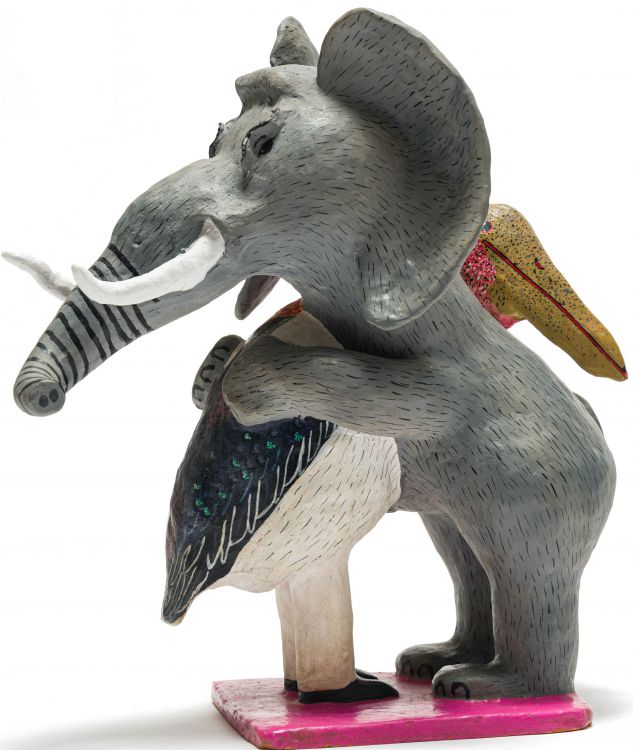 Andile Dyalvane 
A young South African ceramic artist whose international reputation has grown considerably, Dyalvane's work has been exhibited in New York and at Design Miami, where he has a great following. In a 2017 interview with Wanted magazine, Dyalvane described his work and the distinctive 'scarification' technique that often distinguishes it, as "reflective of culture, experiences, locale, with the constant spiritual consciousness delivered in each line and form. A musicality of possibilities in paying attention to detail".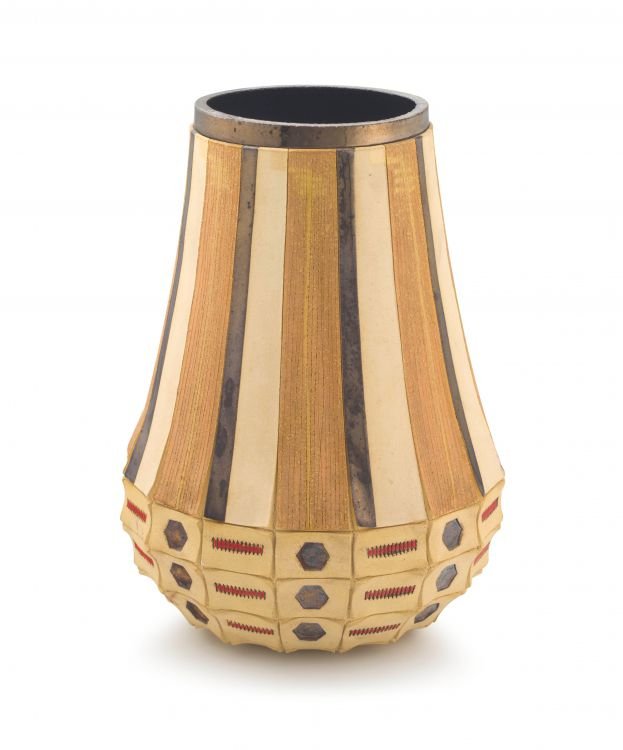 Robert Hodgins
Robert Hodgins (1920 – 2010) was a journalist, artist and academic whose work found major prominence in the 1980s when he began developing unique styles that made distinctive expressionist anti-apartheid statements. Hodgins' had a fascination with portraying the paradoxes of a world where extremes of beauty and horror co-exist, filling his works on print, canvas and ceramics with images of malevolent businessmen, power-hungry tyrants, sensual men and women and prisoners. He produced many hand-painted ceramic plates, that stand almost as miniature portraits of the distinctive figures who loom large in his more famous paintings.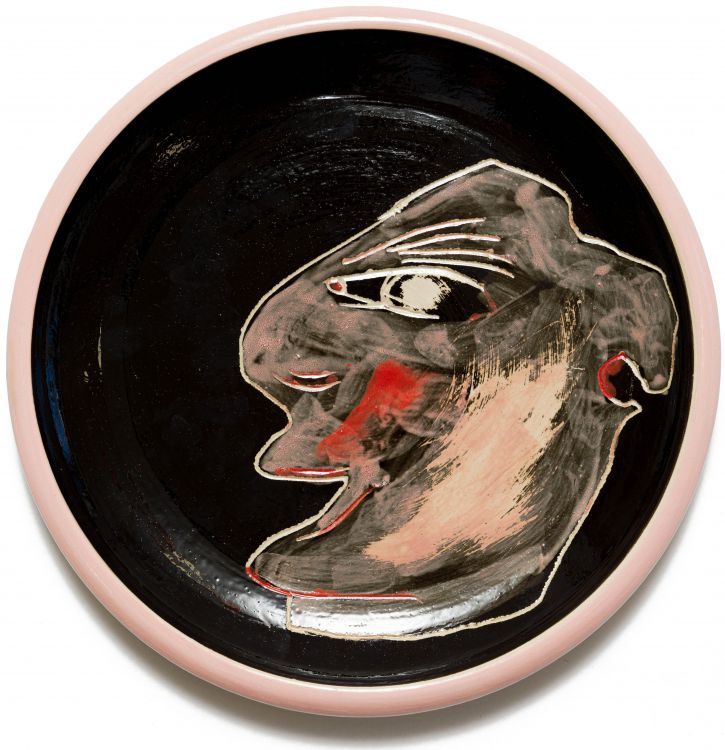 Ruan Hoffmann
Ruan Hoffmann's rough-edged and misshaped ceramic plates, are extremely collectable. The artist uses the plates as a canvas to express his personal, unedited observations on life and the world around him, with the works sometimes witty and playful and other times unapologetically political and confrontational.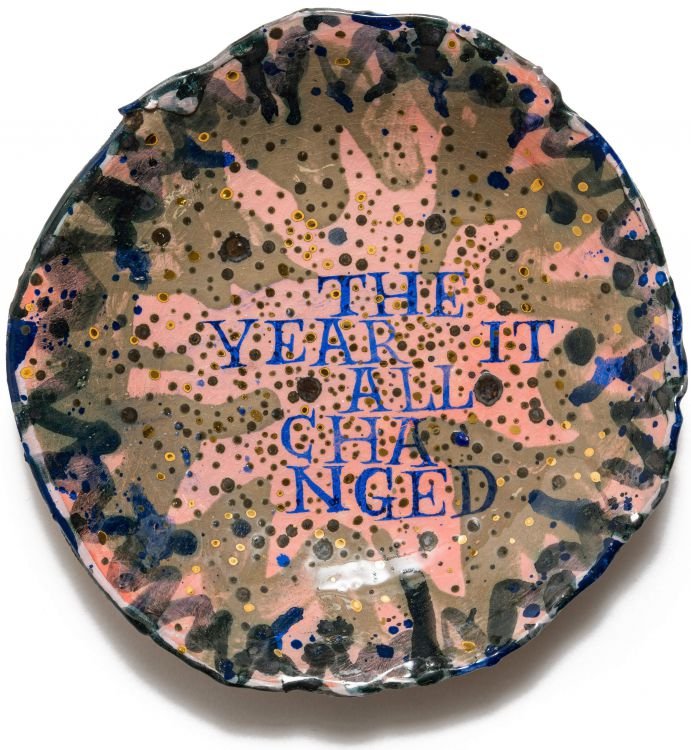 Lucinda Mudge
Lucinda Mudge's glorious, richly coloured vases are extraordinary in their detail and painstakingly produced using hand mixes glazes and stains. Each vase forms part of an intricate narrative that draws inspiration from a wide variety of influences including pop songs, cartoons, Art Deco patterns and fabric designs, creating a resulting body of work that is a 'whimsical collision of violence and beauty'.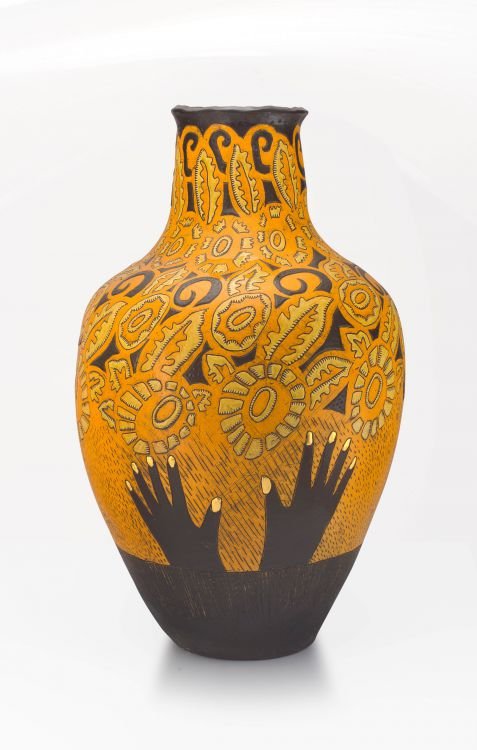 Hylton Nel
Humbly describing himself as an 'artist-potter, according to Stevenson gallery Hylton Nel is "a master of combining whimsy with satire and making pointed, albeit often humorous, references to his personal concerns as well as those of the world at large". Nel's distinctive ceramics, which include plates, bowls, vases, plaques and figurative works, reference the decorative arts, literary and art historical sources and are also filled with imagery and messages drawn from the artist's daily observations.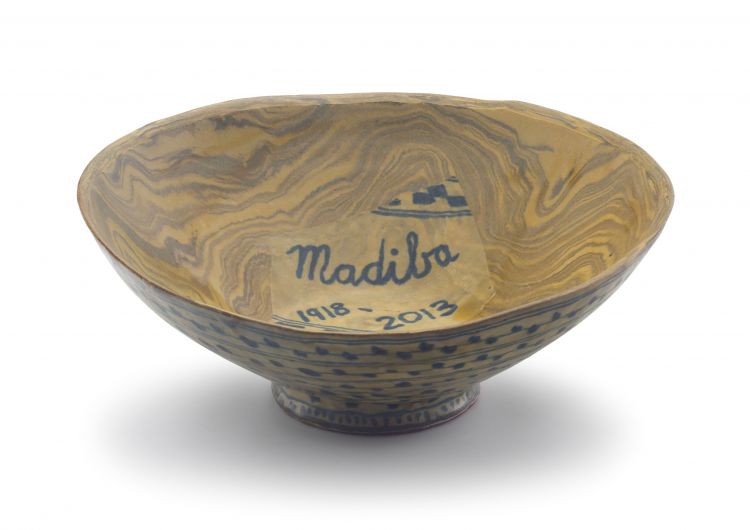 Ian Garrett
Ian Garrett's magnificent hand-built burnished vessels are inspired by ancient ceramic techniques from both pre-historic Europe and India, embellished with colourful, hand-painted scenes, elements and ideas that are influenced by contemporary African traditions and the natural world. The sculpting of these stunning pieces is a painstaking process that involves traditional materials and techniques including a finishing process whereby the finished pieces are smoke-fired with wood-bark, cow dung or dried aloe leaves.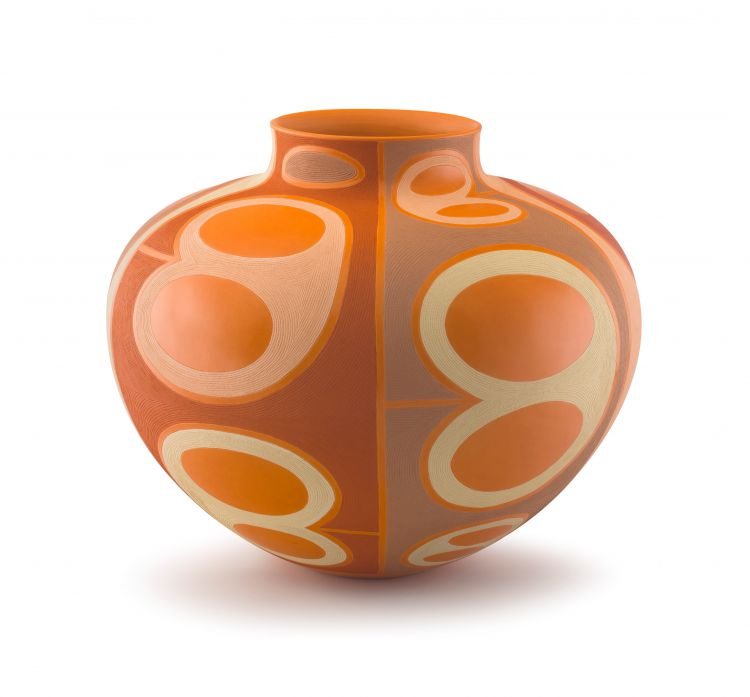 For more on the art of contemporary South African ceramics we highly recommend watching Strauss & Co senior art expert Wilhelm van Rensburg's YouTube art talk discussing the emergence of South African Contemporary ceramics, where he was joined by a range of special guest ceramicists including Ann Marais, Katherine Glenday, Eugene Hön, John Newdigate and Retief van Wyk.
 


About the Strauss & Co North / South Auction

Set to be one of the biggest South African art auctions of the year, Strauss & Co's North / South Live Virtual Auction is an exciting week-long virtual sale of art, fine wine and decorative arts happening live online from November 8–11, with pre-bidding already open weeks ahead of the live auction. The auction is hosted online on invaluable.com, the world's leading online auction platform, with Strauss & Co's auctioneers leading the bidding live online from the Cape Town and Joburg showrooms.

View all the works on sale in auction online at straussart.co.za where you can also arrange to book a visit to come and see the entire collection of works on display at the Strauss & Co gallery in Houghton.