The Centre for the Less Good Idea's Season 7 programme of performances is going live at last in Maboneng from SEPTEMBER 22 to 26 and we couldn't be more excited!

The collaborative and cross-disciplinary centre's seventh live performance programme was originally scheduled to happen in April 2020. But then along came you know what. Finally, after 18 months of waiting, Season 7 is going to be staged live at Arts on Main. Taking place from Wed Sep 22 to Sun Sep 26, over five days eleven live performance programmes are scheduled encompassing more than 20 different works created by over 60 artists, most of which have never shown in front of live audiences before. Tickets are now on sale, book yours here. 

Season 7 is co-curated by artist William Kentridge and multi-award-winning theatre-maker and director, Phala Ookeditse Phala. The season has as its central theme the nature of text, with many works taking inspiration from literary icons such as Vladimir Mayakovsky or Franz Kafka. As always the emphasis is on finding new ways of thinking and creating and the season is filled with new non-conformative and unconventional works.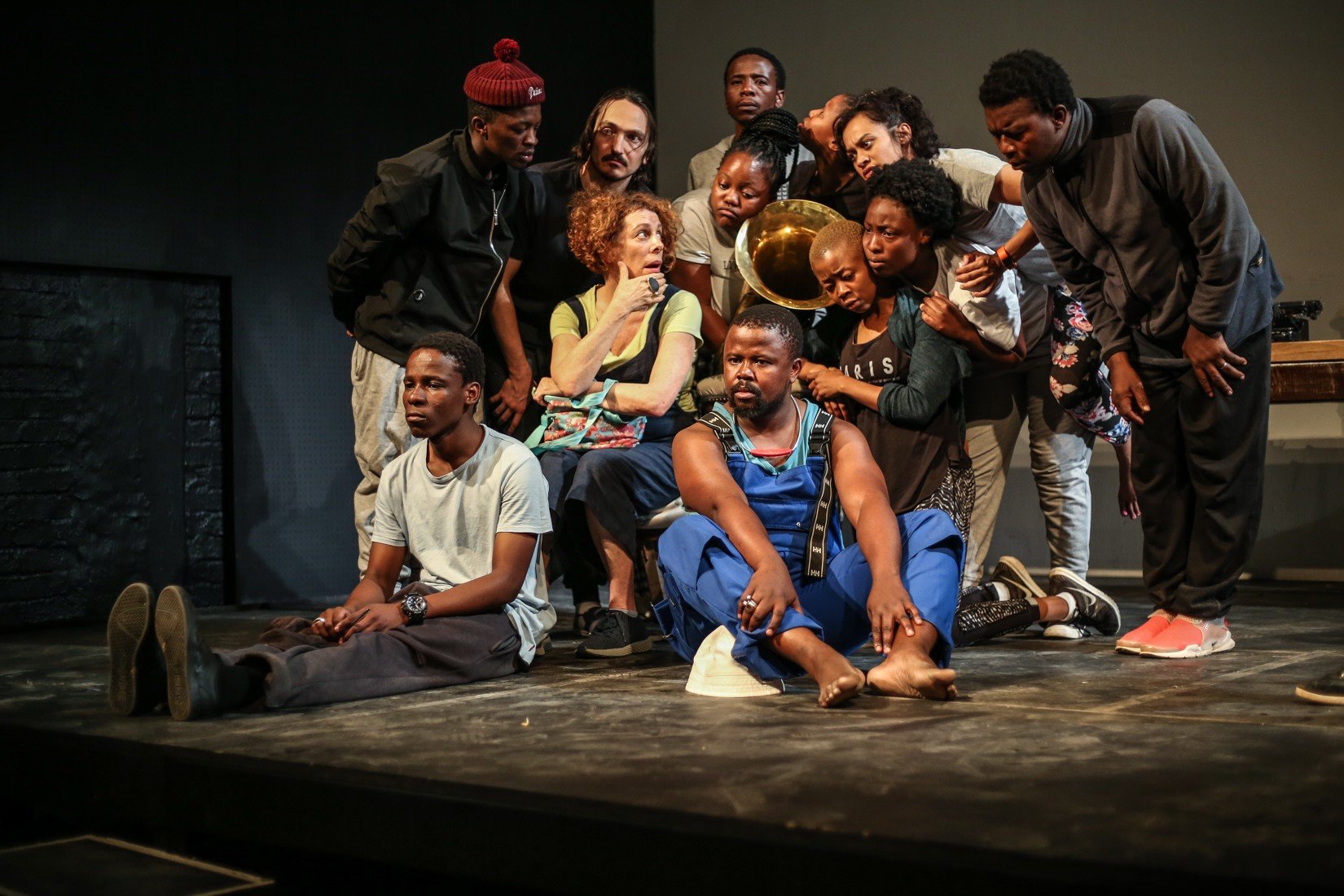 Season 7 performances and ticketing
Season 7 is broadly divided into three programmes, each with two different sets of short performance pieces. It is possible to book tickets for one half of the programme's performances or enjoy a double bill. The season has also been designed in such a way that each evening's mix of performances is different.

The performances take place at the Centre for Less Good Idea's event spaces and studios. Social distancing is still in place and space at all performance venues is limited so don't delay in booking! There are three venues; Events Space, Studio WK and 2nd Space. The smallest venue 2nd Space seats just 20 people, Event Space and Studio WK seat 50. 
Buy your tickets online at lessgoodidea.com. Single Bill tickets cost R100, Double Bill tickets cost R150.

Here's a look at the five-day schedule at a glance:
Wed Sep 22 Programme 1A (18:30) and 1B (19:30)
Thu Sep 23 Programme 2A (18:30) and 2B (19:30)
Fri Sep 24 Programme 1A (18:00) and 3A (18:30)
Sat Sep 25 Programme 3A (15:30), 2A (18:30)  and 3B (19:30)
Sun Sep 26 Programme 1B (14:00), 2B (15:15) and Milk and Honey Revisited (16:30)
Season 7 art exhibitions
For the duration of the Season the Centre hosts two new exhibitions in Arts on Main. The exhibitions are free to visit and open Thu to Sun 11:00–17:00 (with an opening event on Wed Sep 22 at 17:00). 

Still Life A new silent video work and installation by artist Bronwyn Lace and musician Anne Vanschothorst and poet Antjie Krog. In Lace's four-screen video installation a collection of bones, cleaned, gilded, in some cases threaded is dutifully photographed and digitally blended into one, accompanied by a suspended and re-assembled ostrich ribcage and pelvis. These works find themselves in conversation with landscape music composer Anne Vanschothorst's spoken word project klip lied snaar, a collaborative compositional project made in response to the poetry and voice of Antjie Krog.

Pepper's Ghost  An installation consisting of four different elements, including: the surreal The Library of Babel, Metamorphosis, an installation exploring themes of physicality, interpretation and animality through mirrors, voice and manipulated footage, Witnesses, a new video installation by William Kentridge, and Beyond the Pale, a meditation drawing on Homi K Bhabha's work Art of Multicultural Translation.
What's showing at Season 7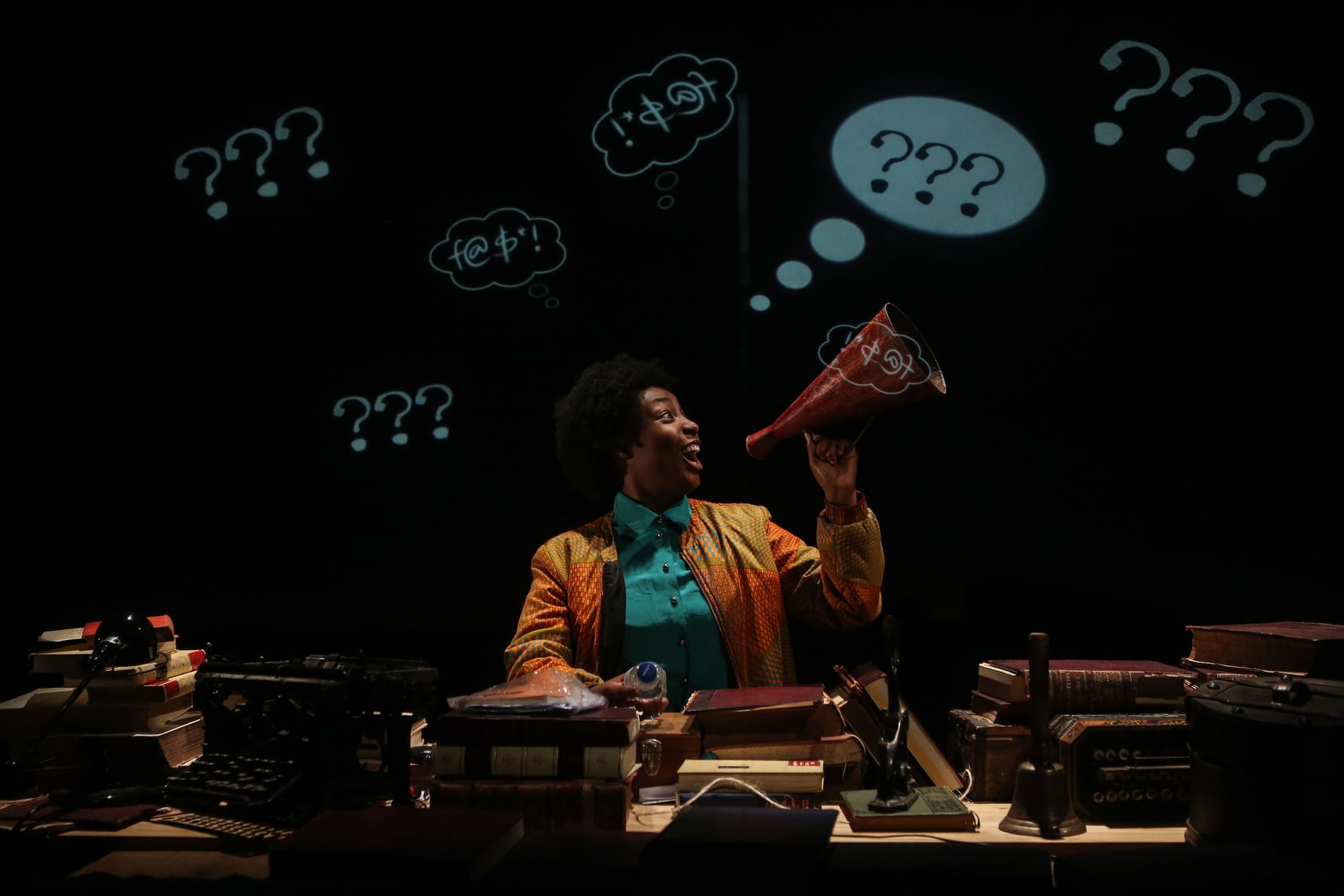 Programme 1A Pepper's Ghost
Wed Sep 22 at 18:30 and Fri Sep 24 at 18:00 at the 2nd Space

An Outpost of Progress A playful interrogation of Joseph Conrad's short story, exploring the relationship between narrator and characters, as well as the themes of power, brutality, and greed.
Feast or Famine interlaces music with themes of mortality, mourning, fragility, and transition through the use of manipulated footage produced in the basement of the Natural History Museum in Vienna. 
Odradek Costuming, projection, and live music and performance are used to tell the tale of the strange, lingering creature in Franz Kafka's short story, The Cares of a Family Man.
Keys to a Great Poetic Game A performance inspired by French philosopher-poet René Daumal's Le Contre-Ciel, traversing the idea of reconciling or struggling with one's own mind throughout the creative process.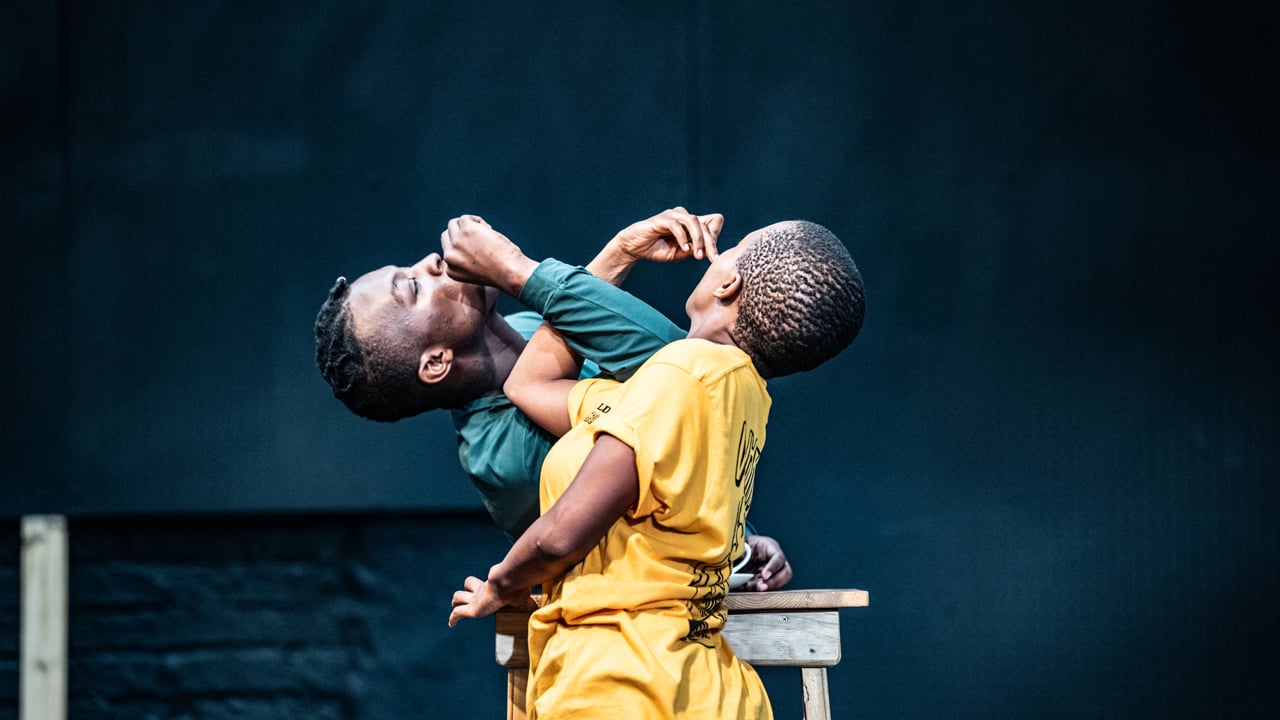 Programme 1B
Wed Sep 22 at 19:30 and Sun Sep 26 at 14:00 at the Events Space

Footnotes Sound, A performance that posits the beginnings of the world and of humanity, while also maintaining the body's role as a generator of text.
Tea & Bae A two-hander that favours intimate choreography over the spoken word in order to explore storytelling as a form of bonding and intimacy. 
A Common Confusion, a Kafka-esque trio attempts to puzzle out the life and writing of Franz Kafka.
The Dress, a one-man performance that draws on a reimagining of Can Themba's iconic play The Suit, from the perspective of the wife. 
Sorry/Askies! presents the innumerable forms and functions of a word we too-often employ in our daily lives,
The Pigeon Existentialism and anxiety abound in an adapted version of German writer Patrick Süskind's novel by the same name. 
Programme 2A Pepper's Ghost
Thu Sep 23 at 18:30 and Sat Sep 25 at 18:30 at 2nd Space

Diary of a Sane Man A close reading of journalist, linguist, translator, and writer Sol Plaatje's Diary of a Sane Man.
Spactral A contemporary physical performance that further puzzles out time, language, and the dramatic form of the Shakespearean tragedy with text from William Shakespeare's Macbeth.
Mayakovsky: The Tragedy presents a pared-down interpretation of the self-titled avant-garde verse drama by the Soviet playwright, poet, and actor Vladimir Mayakovsky.​​​​​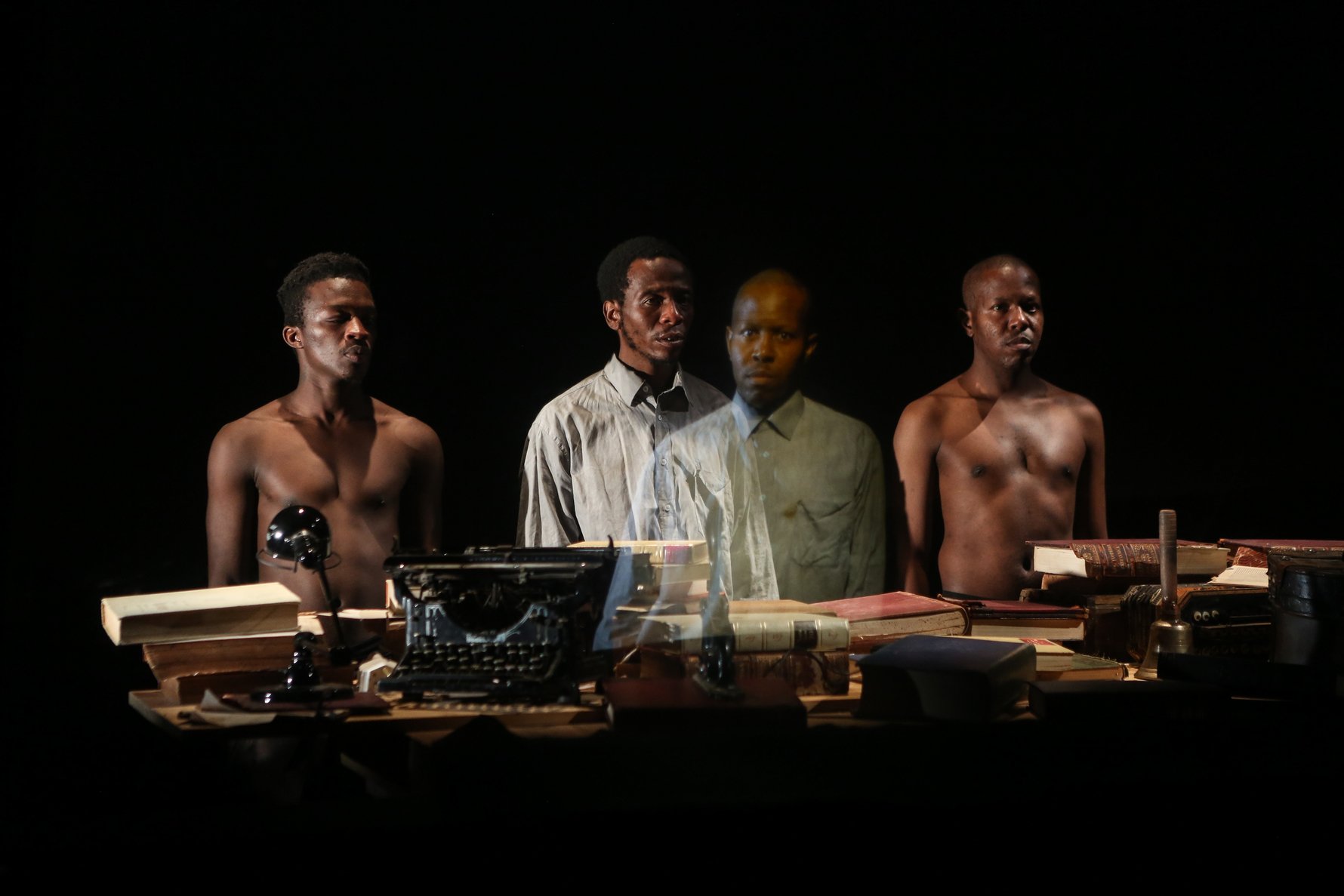 Programme 2B
Thu Sep 23 at 19:30 and Sun Sep 26 at 15:15 at Event Space

And Yet You Go On An homage to the prose works of Samuel Beckett, illuminating their humour, humanity, and pessimism.
Queeny and Johnny revisits the relationship between the two characters from Athol Fugard's stage classic Nongogo.
Go Down Moses An adaptation of George C.Wolfe's 'Git on Board' sketch from his 1986 play "The Colored Museum" which merges global history with South African musicality and frames of reference to present a sobering, contemporary take on the classic sketch.
Matswakabele employs song and intimate storytelling to explore the complicated nature of reckoning with the past.
Umthandazo This performance shifts the focus onto the lives of the widows, mothers and childern of the victims of Marikana, and the physical and emotional labour they contributed before and after the events of 16 August 2012.
Bogologolo Tala Physicality and expressive movement come together in a performance that presents the potential of the body in motion as a vehicle for narrative and explores animality, physicality and the pursuit of companionship. 
Programme 3A Houseboy
Fri Sep 24 at 18:30 and Sat Sep 25 at 15:30 at WK Studio

Over the course of a brand new 120-minute durational performance, founder of The Centre for the Less Good Idea and co-curator of its 7th Season, William Kentridge presents a staged interpretation of the Cameroonian novel Houseboy. Through the work of an ensemble cast comprising the various characters of the 1956 Ferdinand Oyono novel, Houseboy explores themes of colonialism, trauma, and narrative history.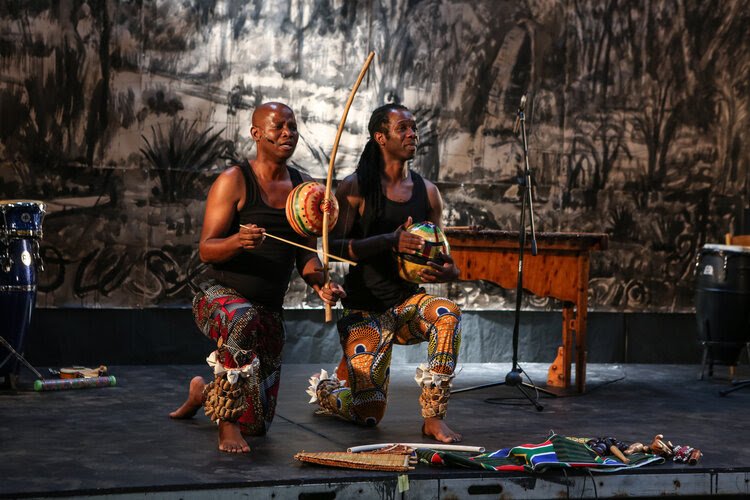 Programme 3B Vimba
Sat Sep 25 at 19:30 at WK Studio

Panther Making use of live projection, recital, music, and physical theatre to present a performed version of the poet Rainer Maria Rilke's poem detailing a captured panther behind bars. 
A Hunger Artist This performance takes its lead from Franz Kafka's short story by the same name and employs live recital, performance, and music as a means of further exploring the author's text through the realms of the stage.
Zondo Requiem uses Mozart's tuba mirum requiem as well as South Africa's Zondo Commission of Inquiry as textual bases in live performance.
Sounds of Limpopo A two-man musical performance that sees the use of instruments and bodies alike being used to both replicate and pay tribute to the myriad sounds and narratives of South Africa's northernmost province. 
Milk & Honey Revisited
Sun Sep 26 at 16:30 at Event Space
Staged as a For Once performance at The Centre for the Less Good Idea in late 2019, Milk & Honey Revisited is a Season 7 invited work. Through expanding on the closing solo performance of the original 2013 Milk & Honey, the Khayelihle Dom Gumede-directed performance merges physical and musical performance with the spoken word in order to further explore land and identity in contemporary South Africa.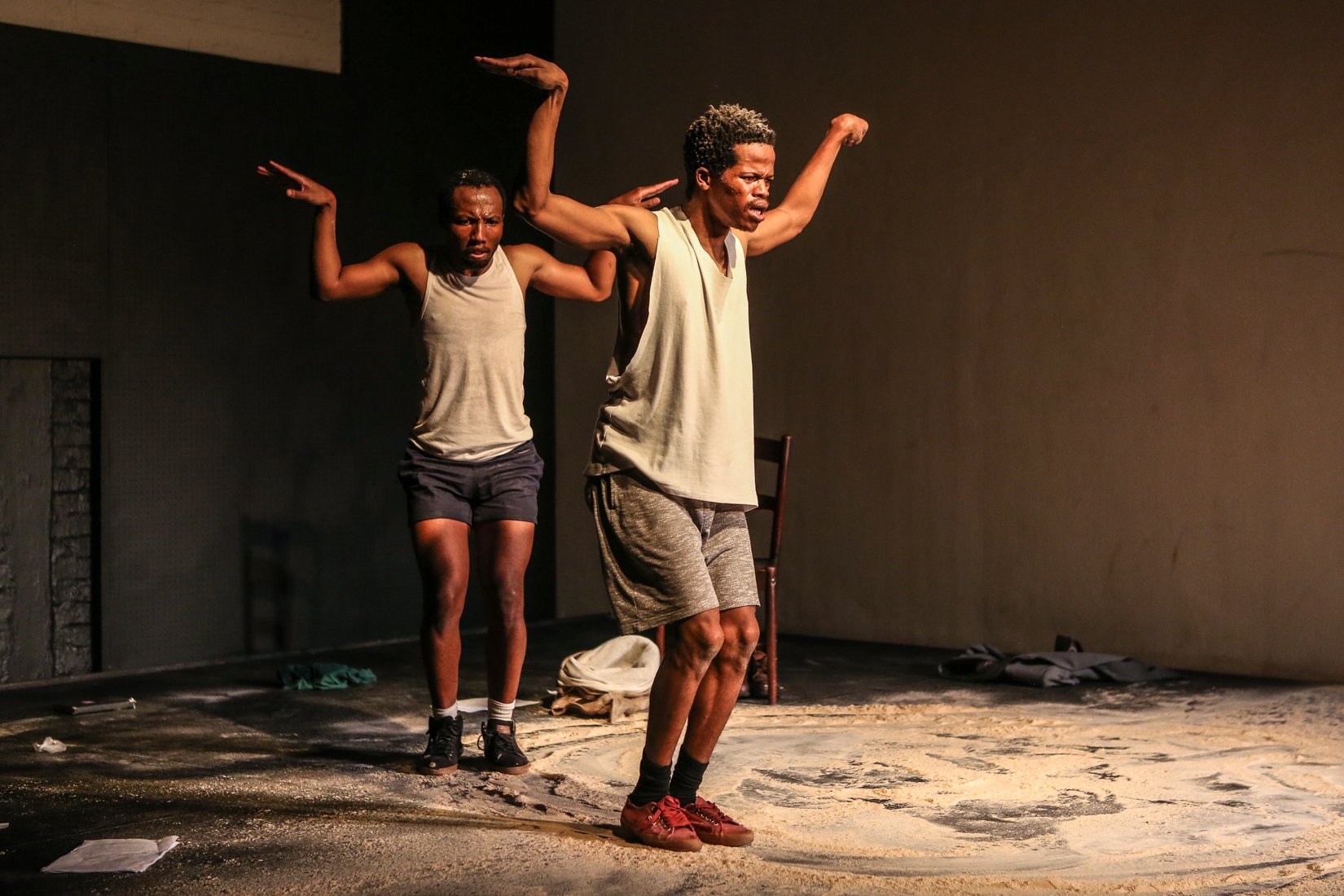 About the Centre for the Less Good Idea
Founded by world-renowned South African artist William Kentridge, The Centre for the Less Good Idea is one of Joburg's most exciting new cultural projects of recent years. The 'centre' is hosted at Kentridge's expansive artist studio in the Arts on Main building in Maboneng. A non-commercial collaborative space, it brings together artists, musicians, poets, dancers, actors and filmmakers who all work in the city of Joburg. The Centre for the Less Good Idea's aim is to support experimental, collaborative and cross-disciplinary arts projects and give artists the breathing space to try out new things. For each new 'season' at the centre a new cast of collaborators is assembled to produce a brand new series of performances that stretches out over several days.
Find out more and explore more works by Centre for the Less Good Idea at lessgoodidea.com