If there's one thing that unites all South Africans, then it is the tradition of the braai. You can put whatever you want on it be it steak, boerewors, kebabs, mielies, chicken feet, burgers, 'braailoumi' or even fat wrapped little nuggets of lamb liver (skilpadjies)... Whatever you eat, the enjoyment of a braai is all about getting your friends and family together to socialise around the act of cooking meat over hot coals.

Some Joburg parks prohibit braaiing while others that allow it usually require you to braai only at the designated purpose-built stands. If you do decide to braai in the park we recommend arriving very early to stake out your spot. Bring your own braai grid to use (there are those who would rub any rusty piece of metal with an onion and tell you it's fine, we're not one of them). Remember you are in a public space so be a good citizen. Don't ruin the peace with overbearing bluetooth speakers, clear up after yourself and be careful with your fire.

Here's a look at some places to go for your next braai in the park.
Gillooly's Farm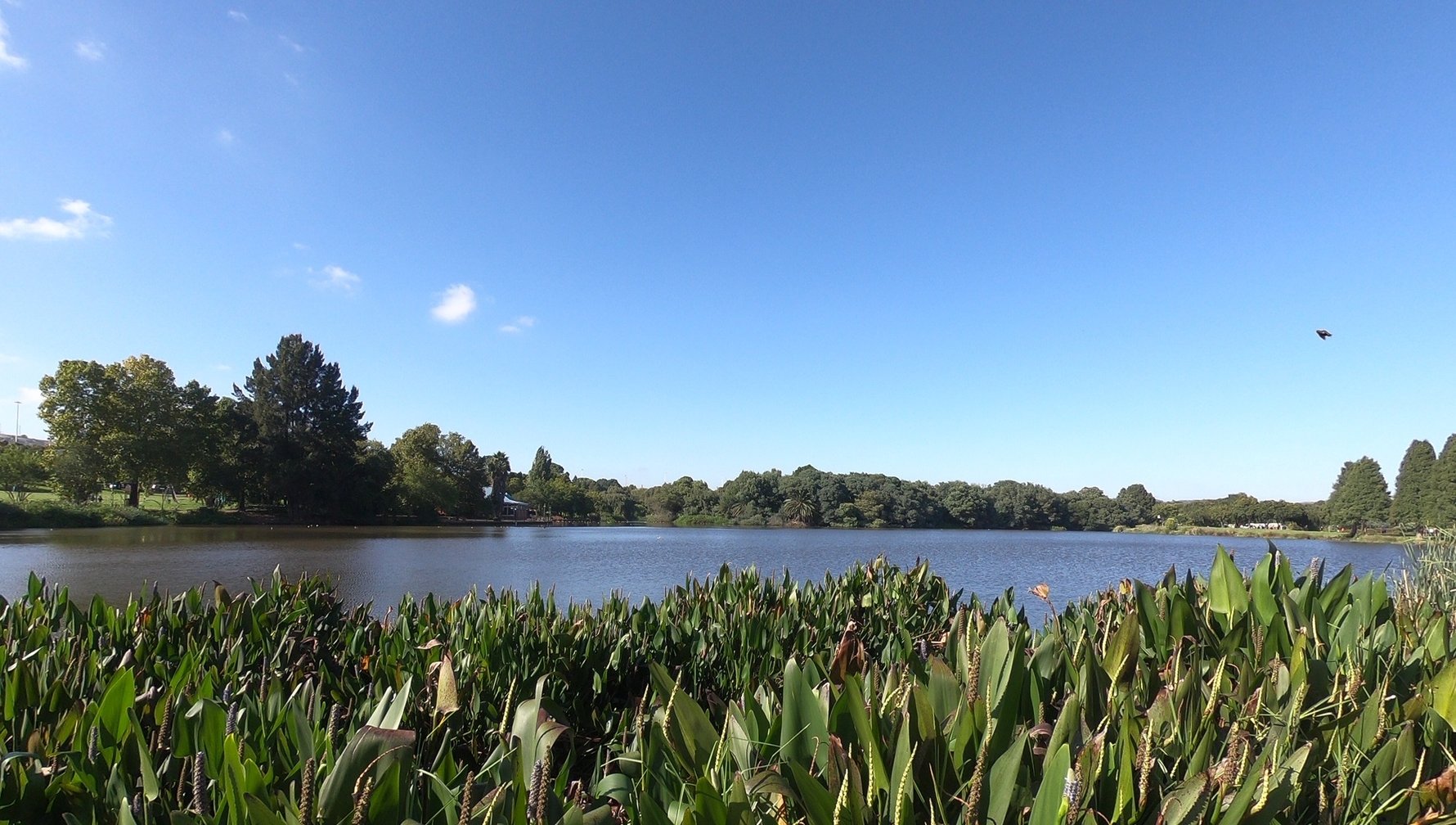 Named after early 20th Century farmer James Gillooly who sold off his land to be converted into a public park by the city, this tranquil park is dominated by a large manmade dam and wetlands. With an abundance of water there is lush greenery all around, tall trees, and an array of birdlife that all combine to make this a peaceful space to escape the city. If you don't feel like braaing there's waterfront restaurant Mrs Sippi Blue serving breakfast and a pub-style lunch menu. 
Where to braai: There are built-in brick braai stands or you can also bring your own braai stands. 
47 Boeing W Rd, Bedfordview
Emmarentia Dam
One of the biggest parks in Joburg, Emmarentia Dam and the adjoining Johannesburg Botanical Gardens is a popular weekend picnic spot and loved by dog walkers. The dam itself plays host to watersports enthusiasts and flocks of Egyptian Geese and there's plenty of space on the vast open lawns for picnics, flying a kite or kicking a ball about. In the Botanical Gardens are some lovely rose gardens, a popular spot with couples tying the knot to get their wedding pictures taken.
Where to braai: Note that you can only braai at the dedicated braai area, situated along the eastern banks of the dam.
Olifants Rd, Emmarentia
Sandton Field and Study Park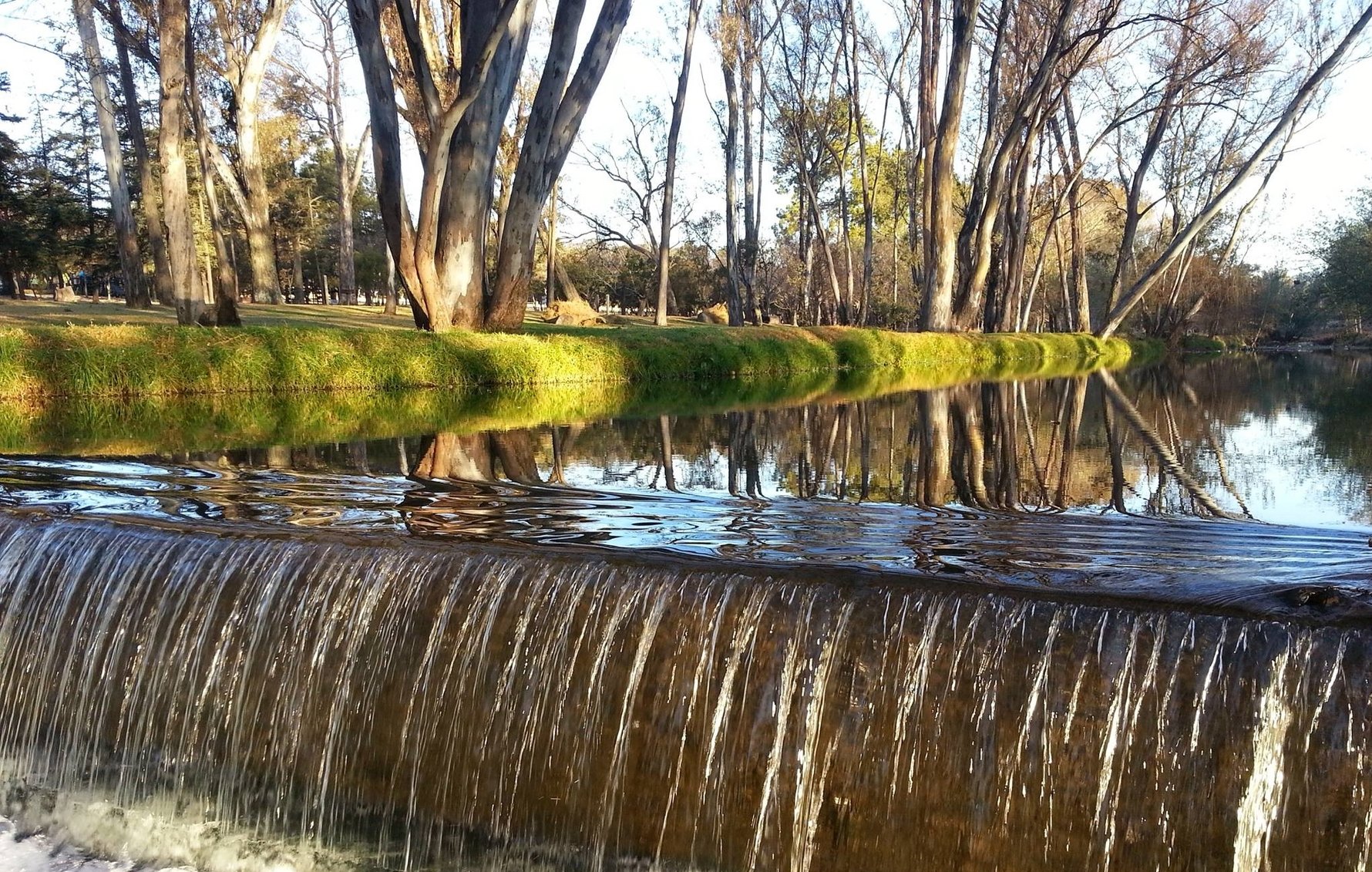 Sandton doesn't have a lot of public parks and this green space is definitely one of the best. There's a huge kids playground with lots of jungle gyms, space to ride a bike and even an equestrian centre. Running through the middle is the serene Braamfontein Spruit and at the entrance you'll find the kid-friendly River Cafe.
Where to Braai: There are around a dozen dedicated brick braai stands a short walk from the car park. Most are located under trees so you can catch some shade and are far enough away from each other to mean you're not constantly engulfed in the smoke of nearby braais.
Cnr Louise Ave and 14th St, Parkmore
Florida Lake 
Located in suburban Roodepoort, the park at Florida Lake is a welcome breath of fresh air in the West Rand. Also declared a bird sanctuary it's a delight for birdwatchers. The lake itself is popular with canoeists and for families there's a good playground and happily plenty of space to picnic or braai. If you're in the area on a Saturday morning check out the Florida Lake Flea Market (open 07:00–12:00) where you can pick up everything from jewellery to farm-fresh produce, home-baked pastries, kids toys, DIY tools and all kinds of bric-a-brac.
Where to braai: There's a large designated braaing area with a few purpose-built dedicated stands or you can bring your own. 
Florida Lake, Roodepoort, West Rand
Zoo Lake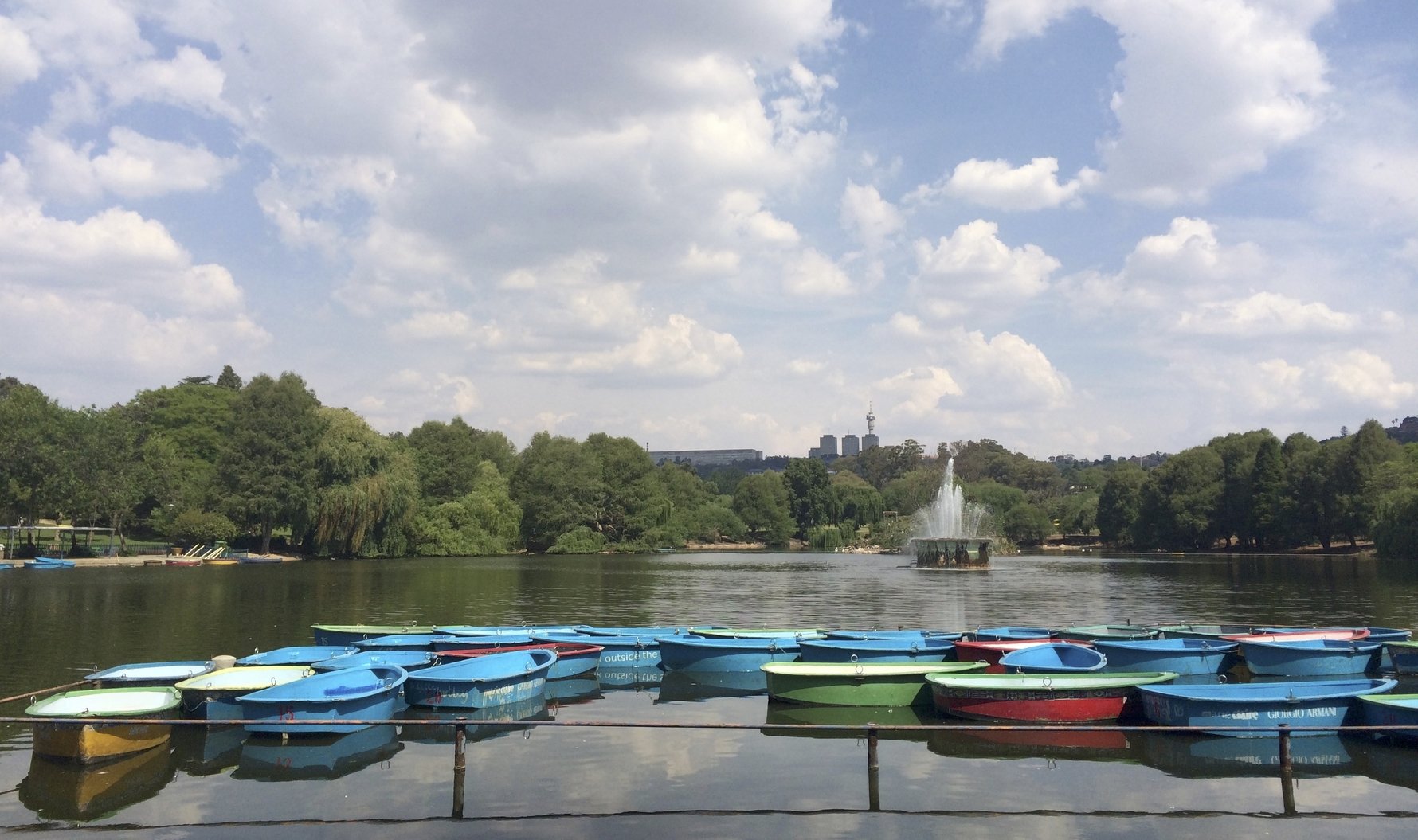 A premier green space where you can feed the ducks, set up a picnic, braai, hire a rowing boat, play basketball and generally enjoy a wholesome family day out. There are two large jungle gyms and play areas plus a bowling club and the Zoo Lake swimming pool (open in summer). Ice-cream sellers roam the place on bikes and vendors selling shiny kids' toys and novelties are never too far away. On summer weekends families and big groups of people intent on a good time swell the place and it can get loud, so if you want a quiet family gathering try come during the week. 
Where to braai: There is one designated braai area closest to the parking entrance on the Parkview side of the park and bringing your own braais is prohibited. This is a mass communal braai area so be prepared to make some new friends!
Prince of Wales Dr, Parkwood
OUT OF TOWN
If you are a hiking fan there are a few spots where you can follow up a morning trek with a lunchtime braai.
Brookwood Trout Farm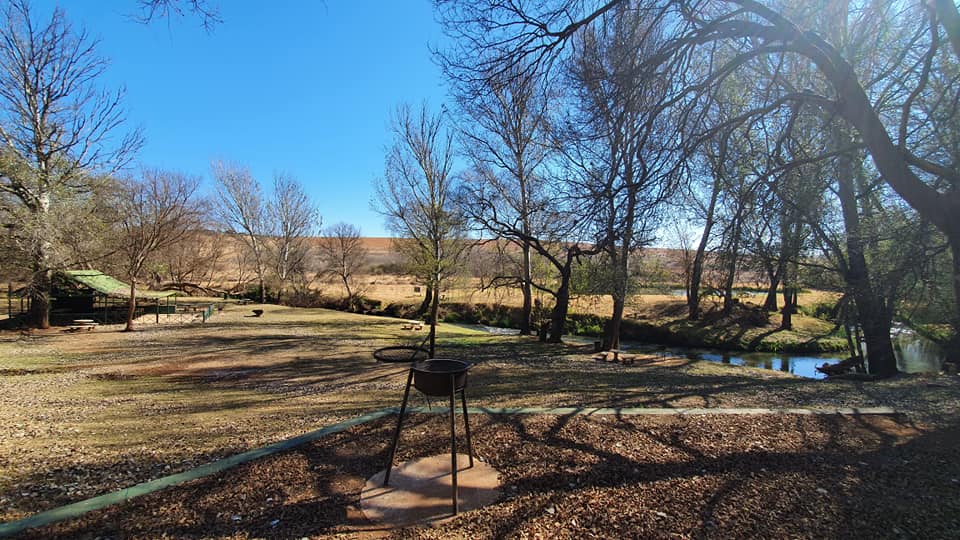 The Brookwood Trout Farm is set alongside the Blaaubank Spruit river in the heart of the Cradle of Humankind. As the name suggests it's a great fishing spot with five dams well stocked with large trout, carp, bass and bream (all fish must be released except for the trout). Alternatively, you can try catch some yellow fish in the river. It's also a peaceful spot to set up your camp chairs and enjoy a picnic or a braai with secluded dedicated braai stands.
R374, Kromdraai, Krugersdorp, tel +27 72 256 7561, brookwoodtroutfarm.co.za.Entrance R100,  under 12s R60, fishing rod hire R50, caugh trout costs R130 per kg.  The Hennops Hiking Trail is one of Gauteng's most popular, admired for its well-maintained trails and a broad selection of easy or challenging hikes. All trails begin by crossing the Hennops River either by a suspension bridge or via a fun old-fashioned 'cablecar' which works by a pulley system. At the end of the trail follow the signs to the dedicated Hennops picnic spot which has its own parking area and a wide-open grassy space for braais as well as a swimming pool if you need to cool off. Note you will need to bring your own braai equipment.  
Entrance to trail off the R511 (10km south of the R105 junction),  tel +27 82 825 9205. Entrance costs R100. Find out more here. A gruelling uphill trail that starts by meandering through farmland (look out for the albino wildebeest) before taking a steep turn up the mountain, where you will be rewarded with some great views out towards the Magaliesberg. Sable Ranch has its own cafe-restaurant and two braai stand areas as well as plentiful picnic tables. If you do plan to braai here we recommend arriving very early to stake out your spot as you can only braai on the designated stands.
R96 (just of the R563), Magaliesburg, tel. +27 64 528 9339. Entrance costs R70, kids under 12 R3. Find out more here.