The Demonstration is a new exhibition at Constitution Hill that forms part of the Smithsonian National Museum of African Art NMAFA+ series. The goal of NMAFA+ by the Smithsonian is to move beyond the boundaries of the Washington DC-based museum and to acknowledge, engage and amplify local ecosystems on the African continent. For The Demonstration, the museum curators have chosen to focus on the theme of "Our Shared Future: Reckoning with Our Racial Past" and have developed a 10-day series of events running from Sep 15-24. Joburg is the second city location for the NMAFA+ series. the first was Logos, and there are plans to move to other cities across the continent, showcasing new themes and creating dialogue and discussion with the US institution. 

The exhibition is curated by Johannesburg artist Siwa Mgoboza and features South African artists Blessing Ngobeni, Patrick Bongoy, Luke Radolff, Nelisiwe Xaba & Mocke Jansen van Veuren, and Ayana V. Jackson. Each of these artists tackles the proposed questions on race and identity in different ways from Blessing Ngobeni's Guernicaesque sculptures to an immersive and ethereal video experience by Ayana V. Jackson.

Spread over ten days The Demonstration includes a conversation series hosted by the artist, curator-led exhibition tours as well as tours of Johannesburg 'Through the Eyes of Artists' taking place in Fordsburg, Soweto and Westbury.  

As a lead-up to the event NMAFA+ also hosted an intensive workshop with young artists where they reckoned with the question 'What Comes First?'. The results of this can be seen at their AtWork exhibition.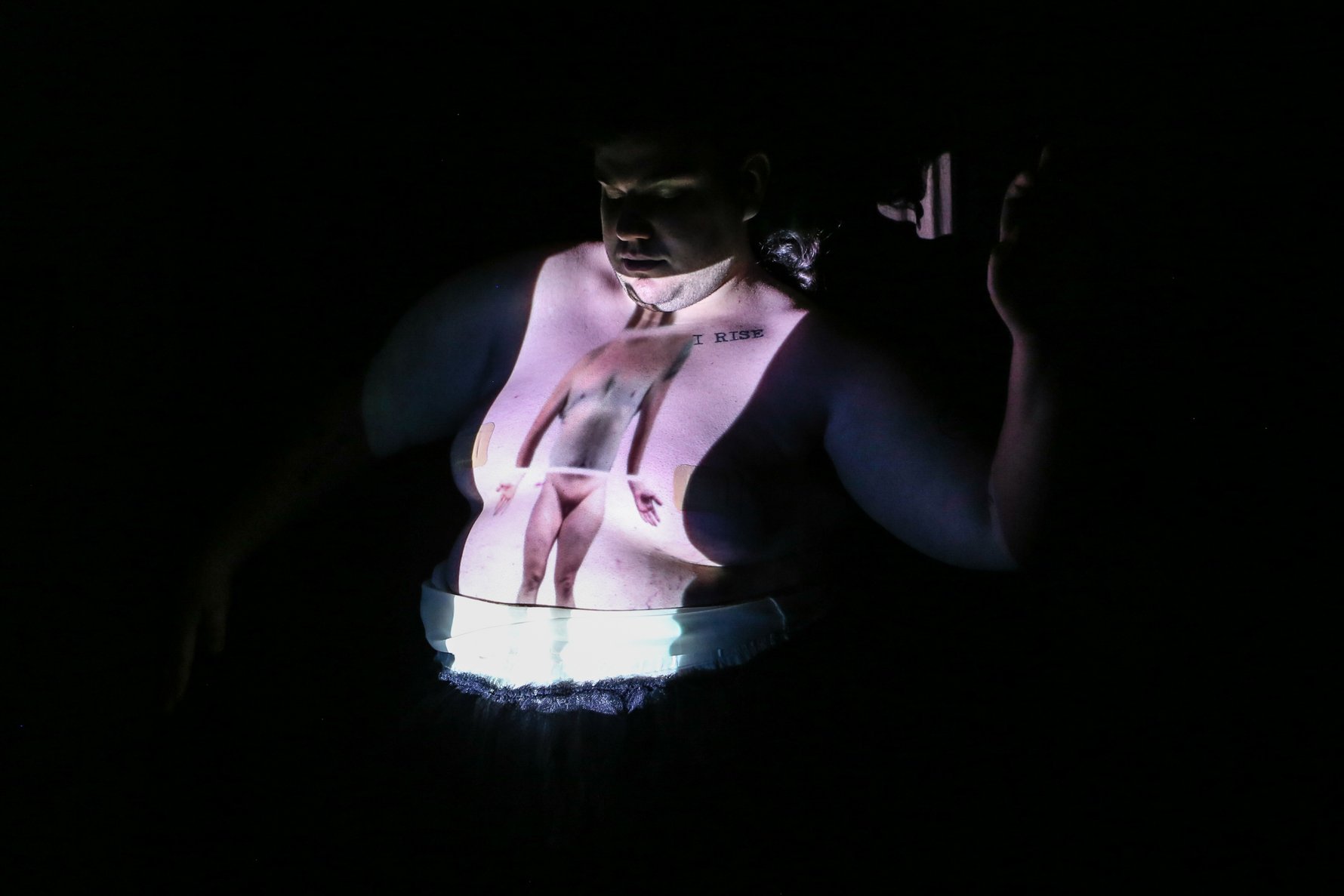 Taken together The Demonstration presents a number of events and artworks that allow the viewer to reflect on important issues around systemic racism, its legacies and ways to address it going forward. Speaking on The Demonstration, Ngaire Blankenberg, director of the National Museum of African Art  says, "We believe in art as an important catalyst for conversation and to reimagine change." Read more about it here.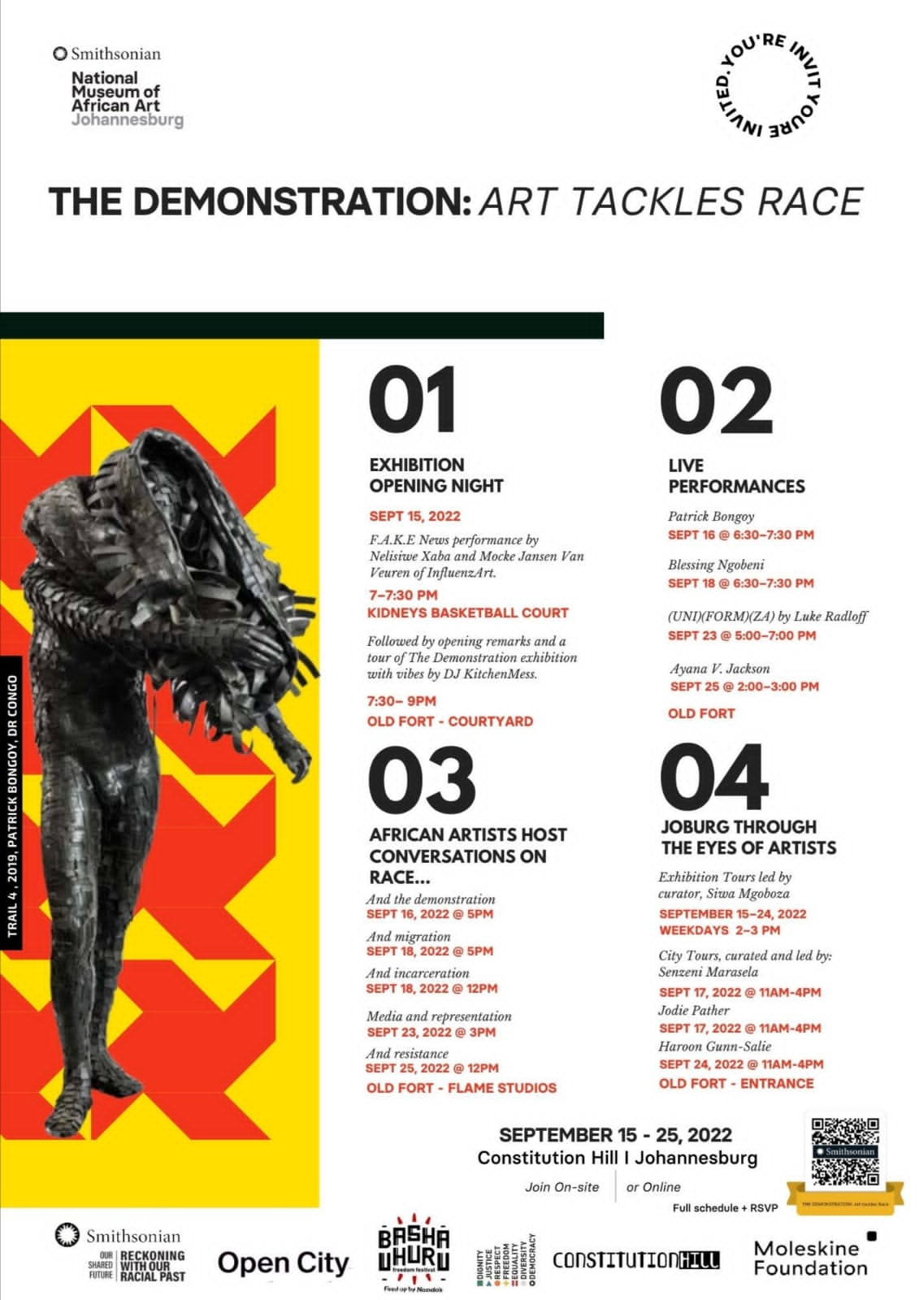 The Demonstration opens with a live performance by Nelisiwe Xaba and Mocke Jansen Van Veuren at 19:00, Sep 15 and will feature 10 days of experiences.