Jamie Sutherland's story of how he ended up as head chef at The Grillroom & Sushi Bar in Brooklyn, Pretoria, is one worth kicking back and ordering a good single malt for. It has plenty of twists and turns, studded with unforgettable moments that include mention of a suicide bombing in Beirut, the thud of missiles falling in Saudia Arabia, and an extraordinary romance with the worst waitress in North London. All of these played a part in shaping his journey to Pretoria's "Brooklyn Bridge" (a bridge in Brooklyn) restaurant, in an office park next to Brooklyn Mall, but you'll probably have to buy him a drink in order to extract the details.

You won't be missing out though if you go straight for the menu and just order the food. Sutherland, who hails from the Scottish Highlands and started his career in London, has travelled the globe (he also spent 19 months at Marble with Chef David Higgs) and brought the tastes of the world to his dishes. 

Grounded in South Africa by Covid he found his way to launch a new restaurant The Grillroom & Sushi Bar. The location and name may lack any trace of the exotic and unfamiliar, but once inside you won't remember that.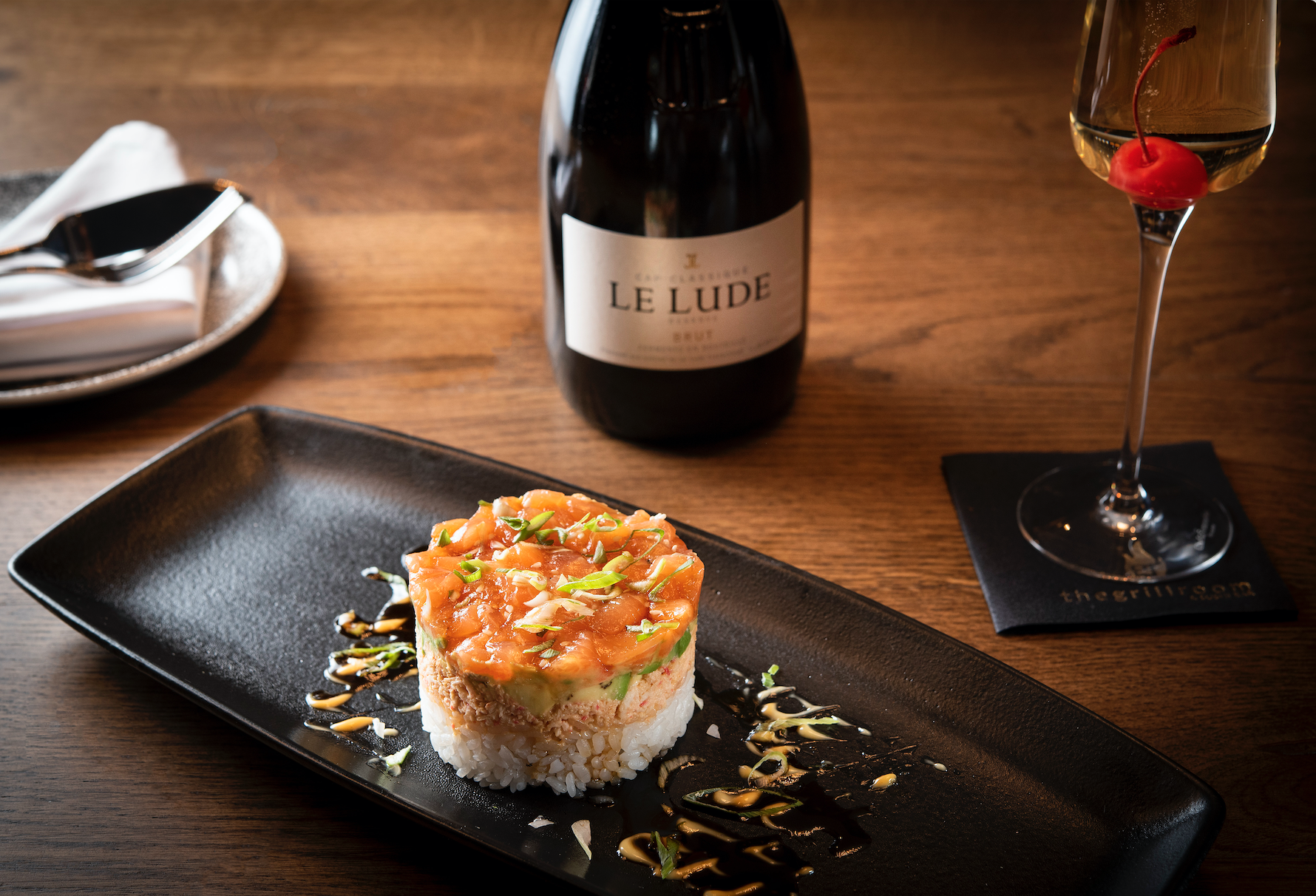 The suburb of Brooklyn in Pretoria is a short distance from one of our favourite attractions, the Javett-UP art centre, and a perfectly located pit stop near Pretoria's embassy capital, for when we are finally free to travel and need to make those visa applications. 

An upmarket dining destination, The Grillroom & Sushi Bar opened in late 2020. An impressive double volume space, on the ground floor are two large terraces, a full bar area with a fun cocktail menu, and an open sushi bar. Above is a mezzanine lounge, additional table seating plus a cigar lounge, and a wine cellar showcasing 60 South African wine labels. Wine pairing is recommended, and there's a resident sommelier to assist with making those important choices. What we love about the wine cellar is that it's also able to be used as a private dining space. With the combination of leisure spaces, this restaurant is almost a resort. 

The menu is equal parts sushi and seafood, and grillroom dishes. Jamie Sutherland is a master of creating wholesome flavours, and also of working with plant-based ingredients to produce memorable tastes.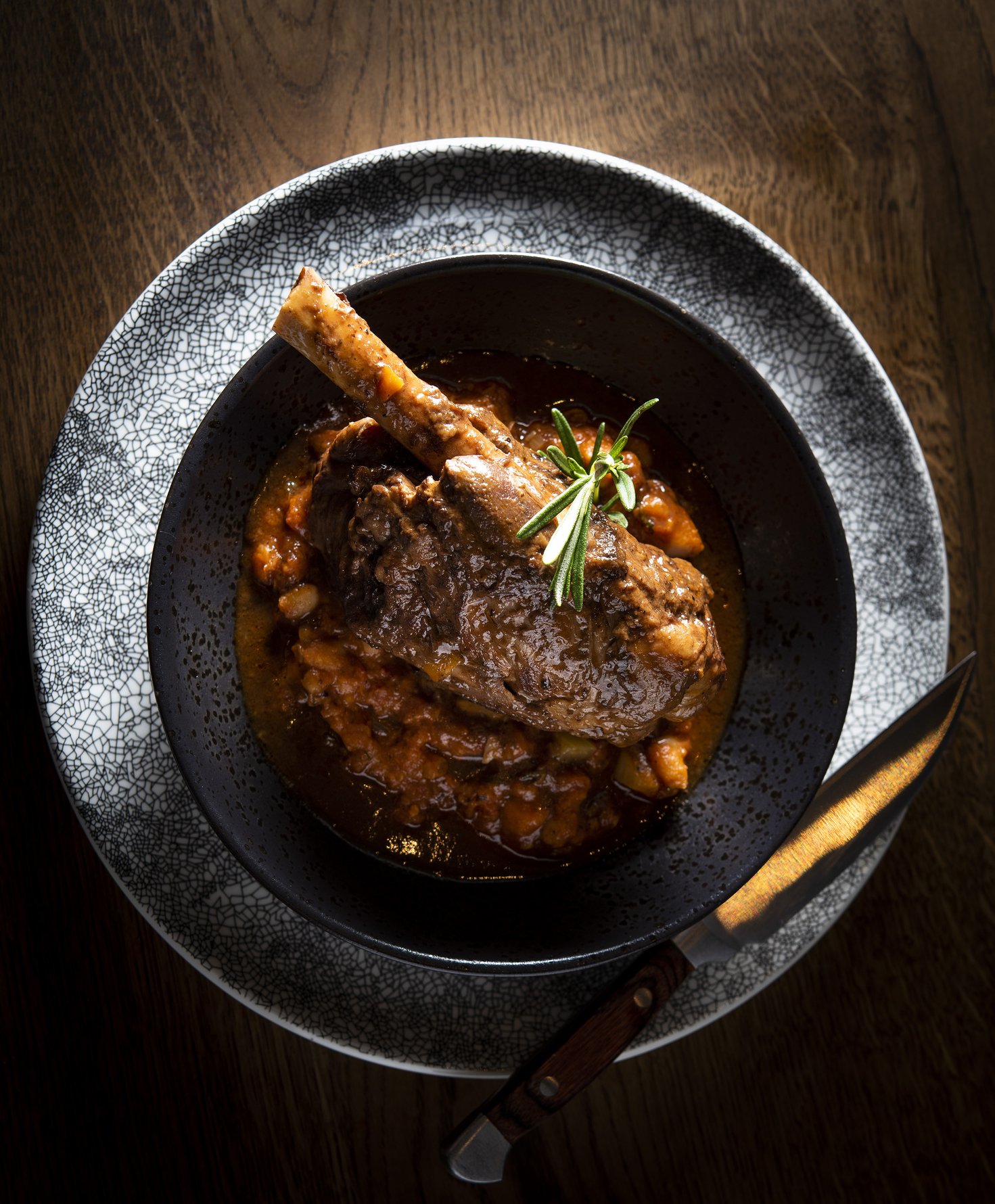 We joined the chef for a tasting of The Grillroom & Sushi Bar's Autumn/Winter menu. Despite having experienced more than his fair share of thrilling career moments, Jamie Sutherland just about gets a crack in his voice when describing his lamb dish. The lamb shank is a 36-hour effort marinated in red wine, rosemary and garlic and is an ode to his 'boermeisie' wife's granny who would take the time to slow cook a lamb for Sunday lunch.  "A slow roast that just about cuddles itself", says the Chef.

This kitchen is engaged in a never-ending industry to create as many of the parts of the whole meal as possible. From homemade barbecue sauce to tomato chutney, sorbet to ice cream, the team at The Grillroom & Sushi Bar are proud of creating your meal from start to finish. No short cuts. 

The winter menu is hearty, warm and moreish. The actual printed menu is deceptively casual and business-like in its descriptions and appearance, but you'll find every dish has been carefully plated and conceptualized with interesting flavour combinations. We enjoyed excellent sushi and loved the tuna tartare. The quinoa, asparagus, avocado and radish salad – with a zingy lemon dressing – hit just the right flavour notes. We say that because we've eaten similar dishes in other restaurants and come away disappointed by the second-class attention to those kinds of ingredients. A perfect light and fresh starter before heading to the generous mains, which included superb grilled prawns in a seafood broth, and a yellowtail fillet, with succulent crispy skin, salsa verde and a lemon butter sauce. Other options for mains include 500g portions of prime rib or T-bone, or 300g of wagyu, with its intensity of flavour. For the hungriest there's a tomahawk steak weighing at 700g. All with excellent sides. 

The dishes are generously portioned, and the restaurant is all about promoting local ingredients and locally made, even down to the flower arrangements that dot the interiors.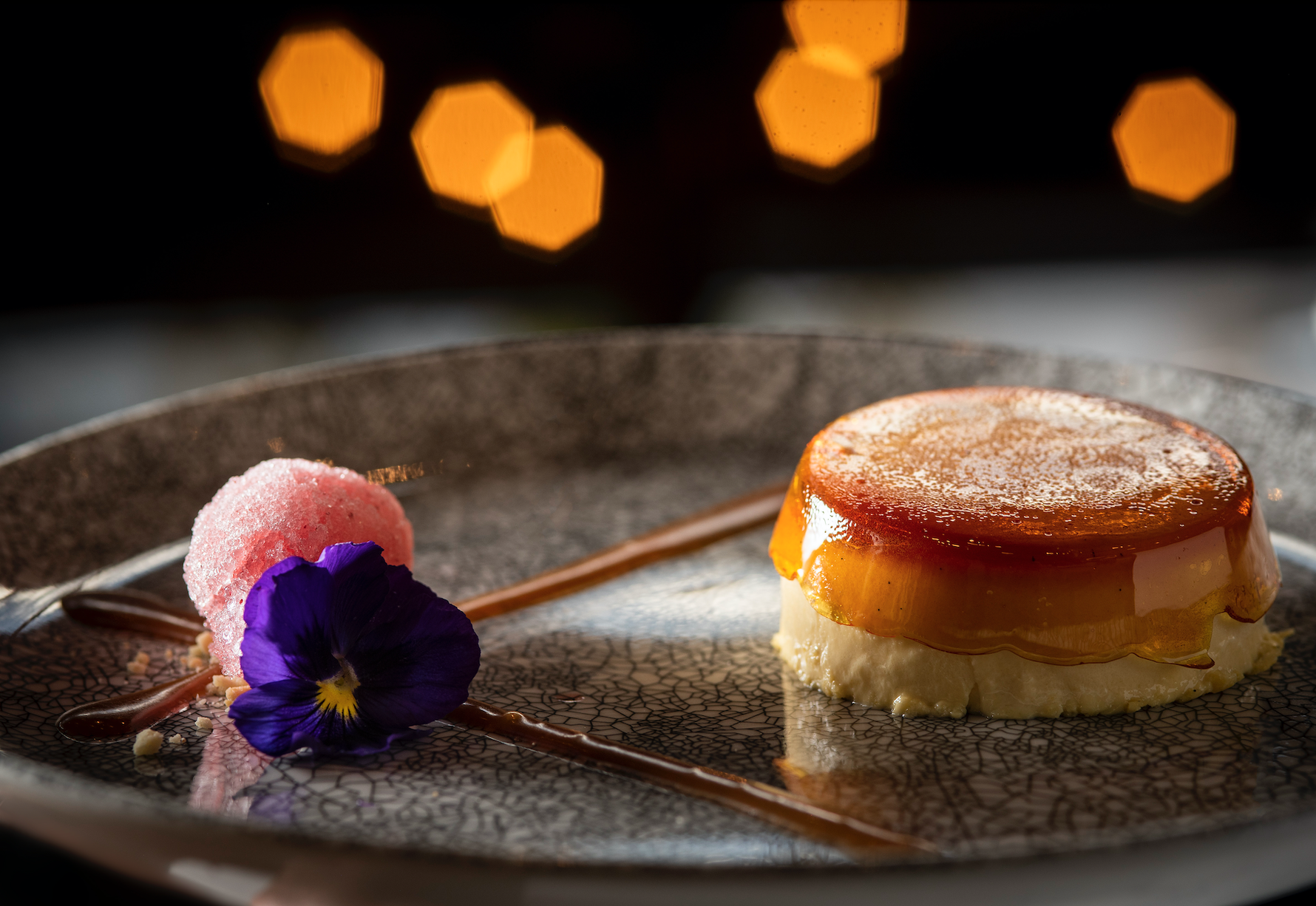 Saying that, if you are at all a dessert person, this place is a dessert capital. The pastry chef excels at creating the most extraordinary dishes that no doubt if the plate could show its delight with a quiver, it would. The coconut panna cotta is a creation to savour with its accompaniment of beetroot jelly and a rose beetroot sorbet. The frozen passion fruit crème brulee, perfectly encased, is a marvel of fruity flavours paired with pomegranate sorbet. There's bread and butter pudding worth leaving home for – by the chef's orders, and incredible melt-in-the-mouth millionaire's shortbread. Each dish as pretty as a picture on the plate. We think it might be helpful to split your visits into two. One for starters and main, and a visit devoted entirely to exploring the dessert menu. 

To be honest it was with some trepidation that we took up the invite to eat lunch in an office park in Pretoria, although saying that Gauteng is a place that offers amazing food surprises in unlikely locations. The Grillroom & Sushi Bar more than delivers and has us plotting many more reasons for a return to visit.