Rosebank is on the rise – In a recent radio interview, journalist Ferial Haffajee referred to the neighbourhood as "Risebank". And it's not only the spike in building heights that brought that comment – it's also the growing interest in the lifestyle offered by the neighbourhood. 

One of the more recent additions to the Rosebank skyline is The Tyrwhitt, an upmarket residential building in the heart of Rosebank – just one block from Rosebank's shopping malls, pedestrianised precinct and coffee culture. We've been working in the Rosebank district for a number of years – so we've seen firsthand the changes. It's one of a few Joburg neighbourhoods that mixes business and leisure in a way that creates a dynamic and walkable district with art galleries, shopping mall, markets and movie theatres on your doorstep.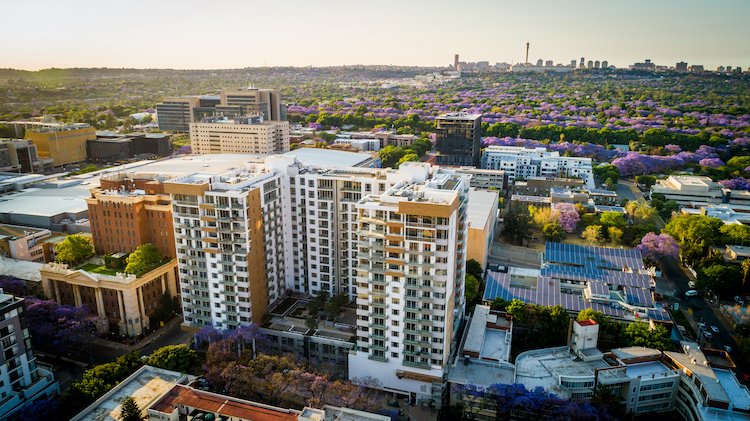 At Johannesburg In Your Pocket, we watched The Tyrwhitt go up, as at the time we were working from its associated co-working space next door, Perch Flexible Office Space. It's a prime location. You can walk from here to The Mall, The Firs, and within an extra block, Oxford Parks, or head down the street for Keyes Art Mile.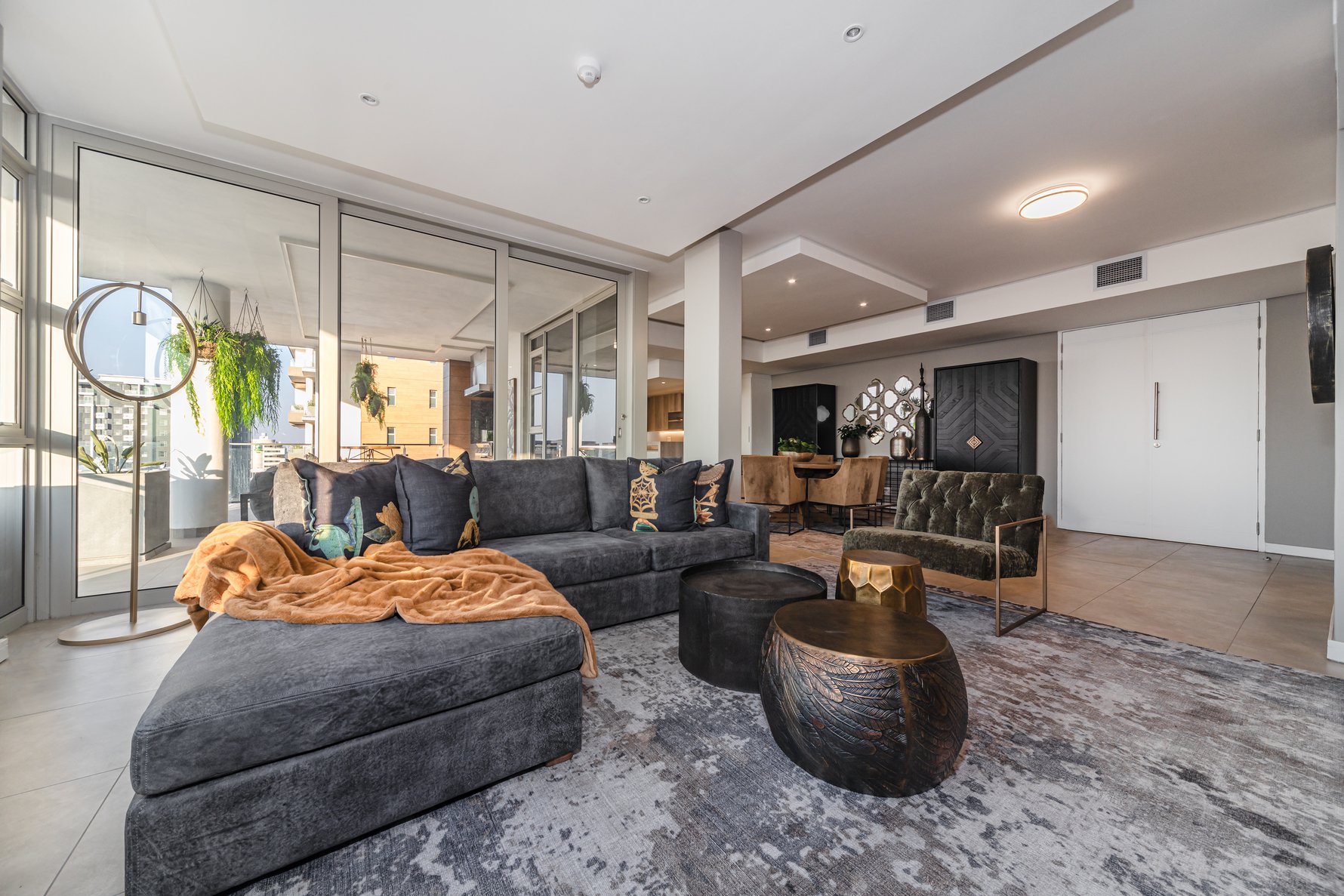 It's a few minutes walk from the Gautrain Station so perfect for easy commuting or a car-owning-free lifestyle (which seems almost impossible in Joburg). And taking top spot right now in order of importance the building has a generator on stand-by so the constant threat of load shedding is more of an empty threat. There is also Wi-Fi throughout, and if you do have a car, private underground parking with easy lift access. The building has a reception area – so deliveries are never a hassle even if you are not at home, as well as elegant meeting rooms and a spacious outdoor deck elevated off street level.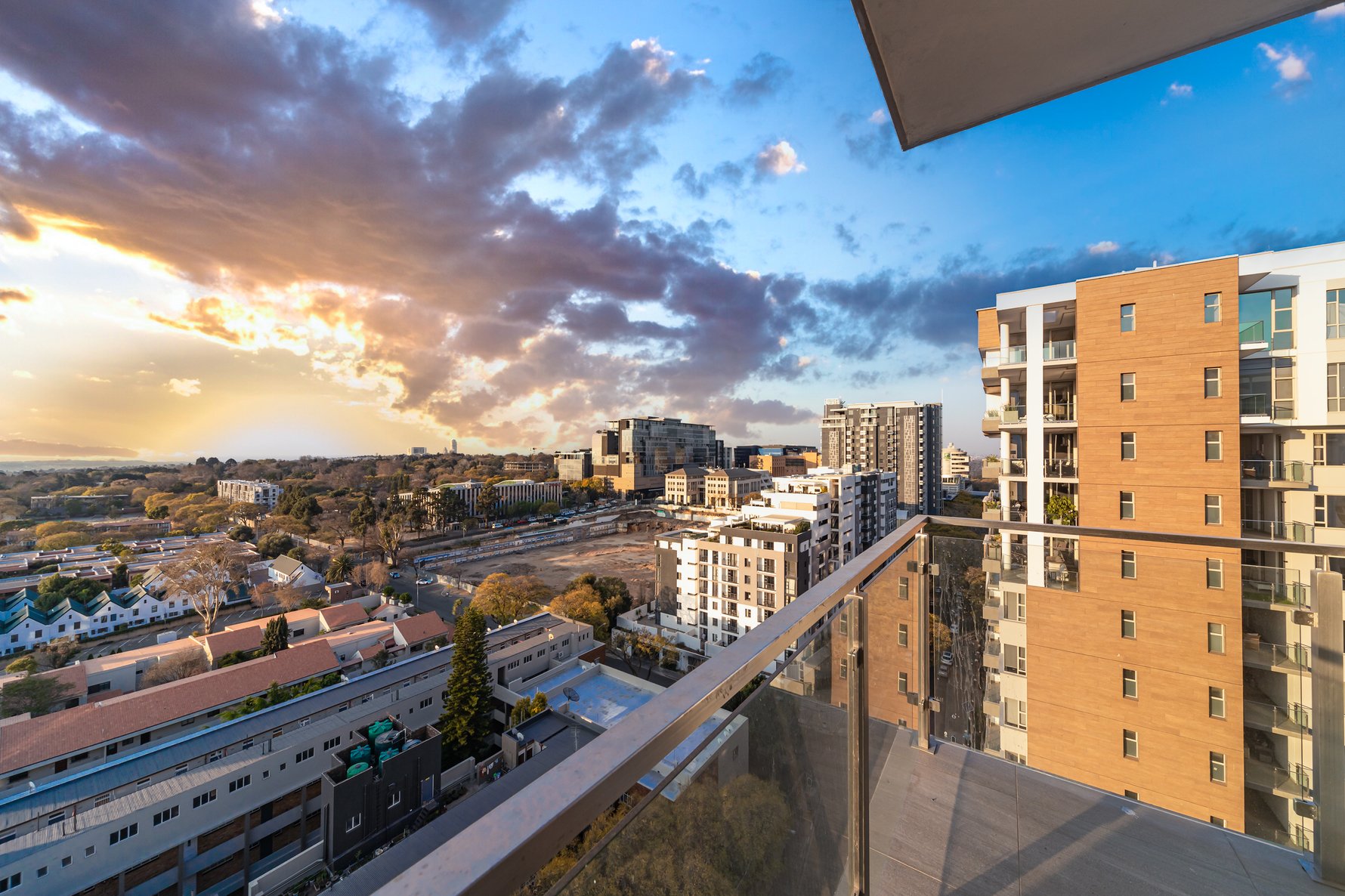 The Tyrwhitt has more than 200 luxury apartments ranging in size from approximately 50sq/m to 200sq/m, including one, two and three bedroom units – spacious and airy in a way that's often hard to come by in newer developments – but the penthouse is the jewel in The Tyrwhitt's crown.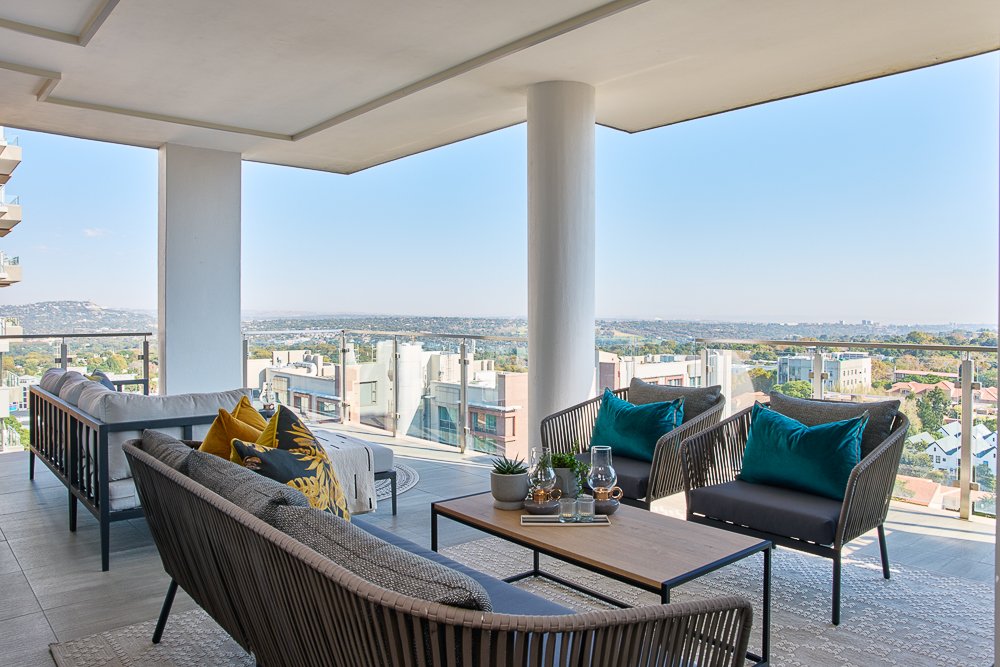 Once inside the building The Tyrwhitt is all about comfort. You'll quickly take to this plush cocoon with awe-inspiring views from the terrace. The apartments are elegantly fitted out with high-end appliances and an understated contemporary design ethos.

The Tyrwhitt's penthouse suites take up to 260sq/m, are located on the top floor of the 14-story building, and have superb views of Rosebank's tree-lined streets and the Joburg city skyline.  So it was a natural match when we decided to launch this year's Jacaranda In Your Pocket photo competition – our fifth year.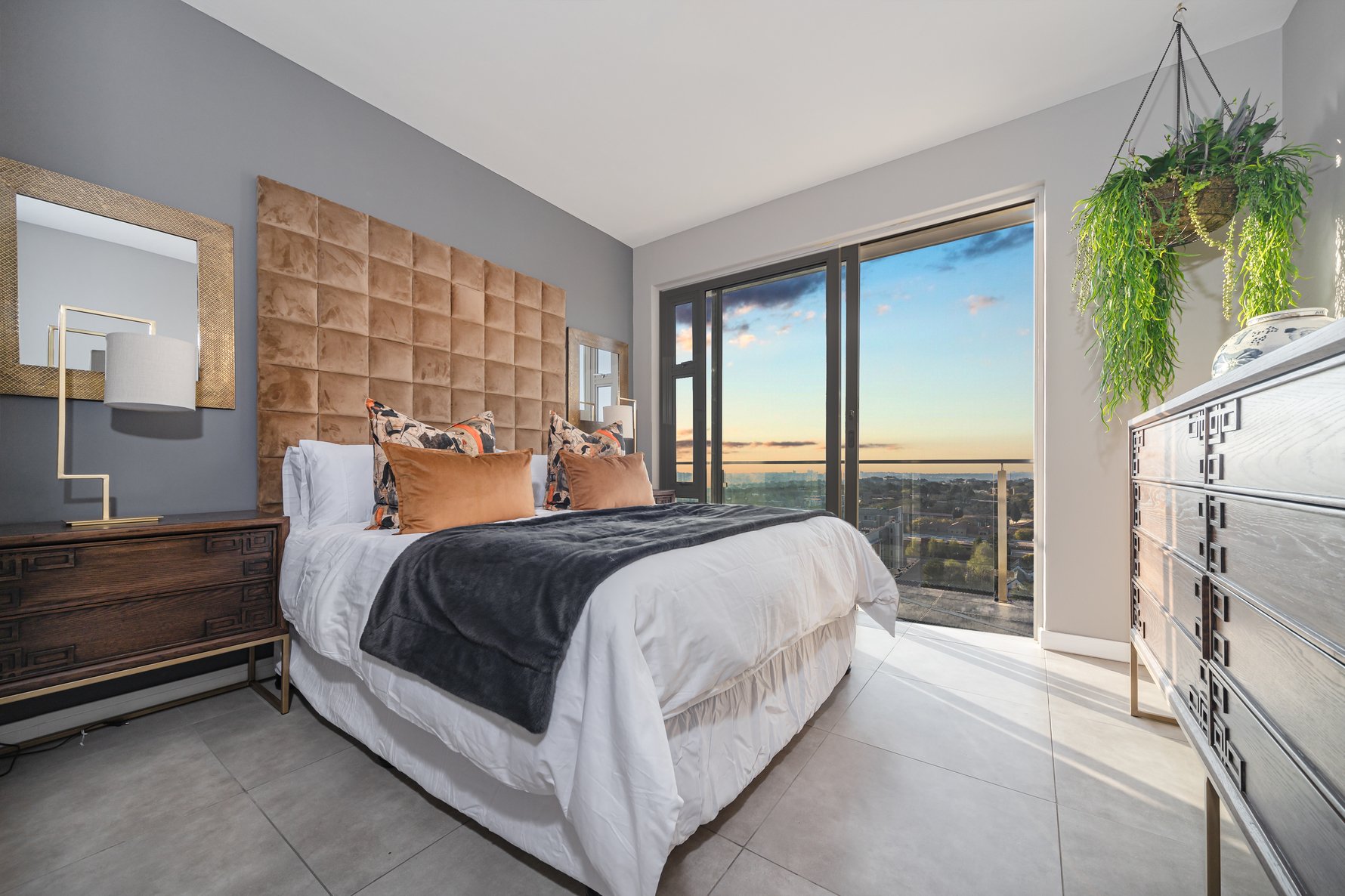 One talented (and extremely lucky!) winner of our annual #JacarandaInYourPocket2022 photo competition will win a two-night stay in the penthouse as the first place photography prize. We've been to view the penthouse ourselves and the view is breath-taking – so keep those entries coming if you want to experience the ultimate city living in Rosebank's newest luxury apartments.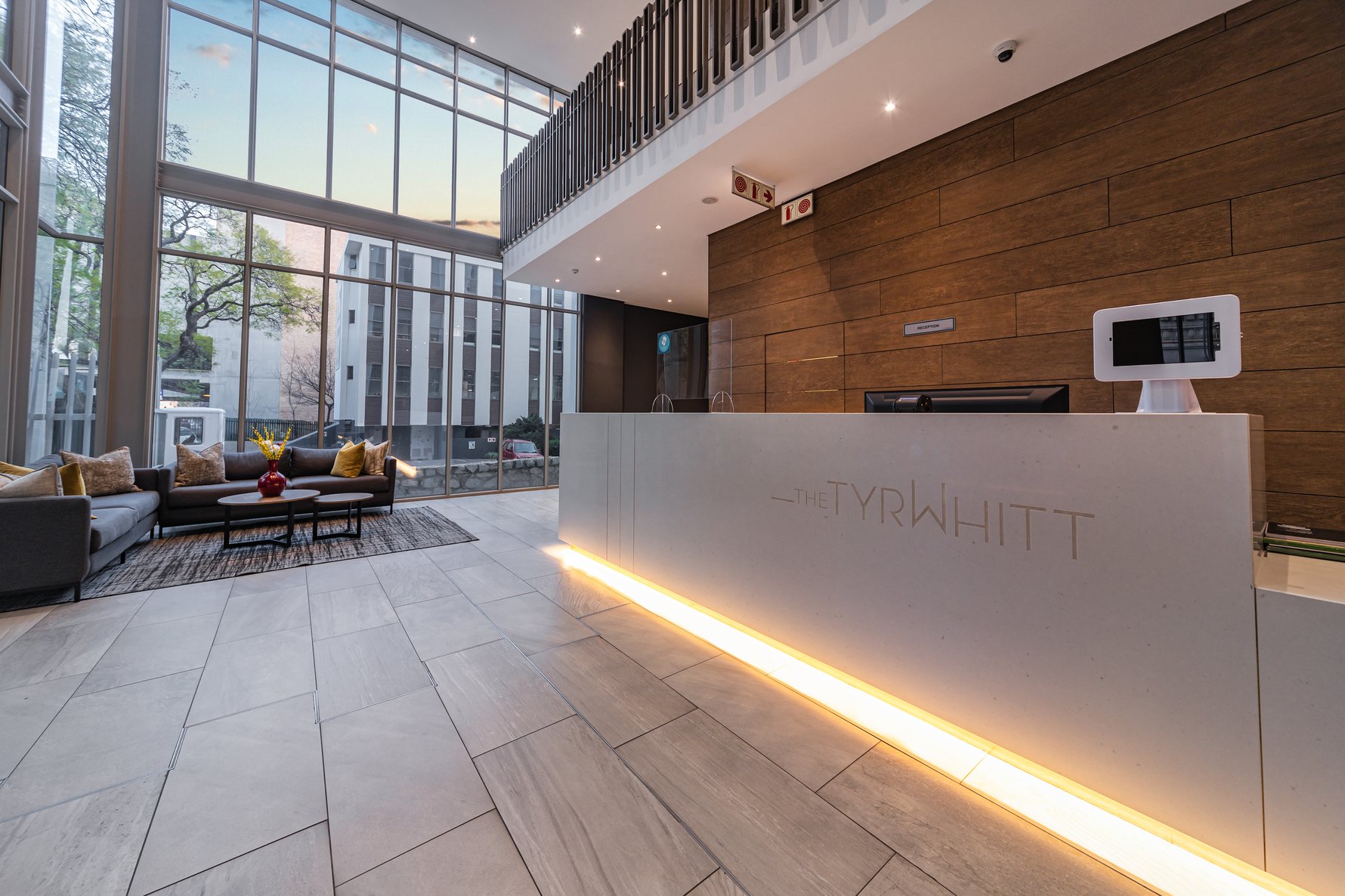 To find out more about The Tyrwhitt see more details here. And if you are keen to view an apartment at The Tyrwhitt contact the sales department here. The Tyrwhitt has been developed by the Grapnel Property Company, which has built and managed several other upmarket spaces in Joburg, including the Morningside Shopping Centre in Sandton and The Vantage residential development in Rosebank.

For short stays, The Tyrwhitt's Serviced Apartment Collection is the perfect home away from home with fully furnished and serviced apartments to rent. We suggest you book your stay. It's a great way to get a taste of real urban living.  

To see all the details of how to enter our #jacarandainyourpocket2022 photo competition.