With the Nelson Mandela Square Antique Fair and Brooklyn's Antique Fair taking place Sat Nov 5 and Sun Nov 6, we thought it a good time to get some insight into what people are buying and which antiques are flying off the shelves before they have a chance to collect dust. For this, there is no better person to speak to than Clyde Terry, owner of Clyde's on 4th Antiques and Collectables and organiser of the two fairs.

He was happy to share his extensive knowledge with us and sent us a list of the 10 vintage items which have stood the test of time. The list was compiled by top antique dealers in South Africa, of which he is one. It might come as no surprise that candlesticks are a chart-topper. If you're going to be having a cold dinner in the dark thanks to evening loadshedding (September/October 2022) it may as well be around some candles in ornate silver rather than an old Zamalek quart.

The list provides an interesting look at South Africans and what we value in this time. Be it silver photo frames for our family and holiday photos or hip flasks and decanters for when you've just about had it with the same family. Photo frames aren't the only thing that point to a residual nostalgia – silver tea trays and pocket watches still remain a hot commodity. For Joburgers the desire for an antique pocket watch may be a want for something a little more permanent in our ever-changing city or it could be that we've arrived late to too many morning meetings and decided that, perhaps, a return to analog is needed when you can't reliably charge your phone. Finally, with the arrival of Spring, vases make the list as many take advantage of a new season of beautiful blooms. 

For all the vintage items that South Africans can't resist see the full list below.

1. Candlesticks – these have remained popular for decor in dining room spaces and of course for creating great atmosphere as part of a table setting. With the added layer of South Africa's loadshedding, antique dealers have  seen a great increase in vintage candlestick sales.

2. Wine and liquor-related items such as decanters, hip flasks, wine bottle cradles and antique corkscrews – wine related items are in demand globally with a growing number of people collecting fine wines and visiting wine estates globally. For those of us not into collecting on that scale, wine decanters are a great way to add that extra something to a dinner party, and hip flasks make a handy addition for a night out in Joburg on a budget. 

3. Silver picture frames – these are still popular gifts for weddings and baby showers but also make for a great excuse to gift a friend one of your selfies.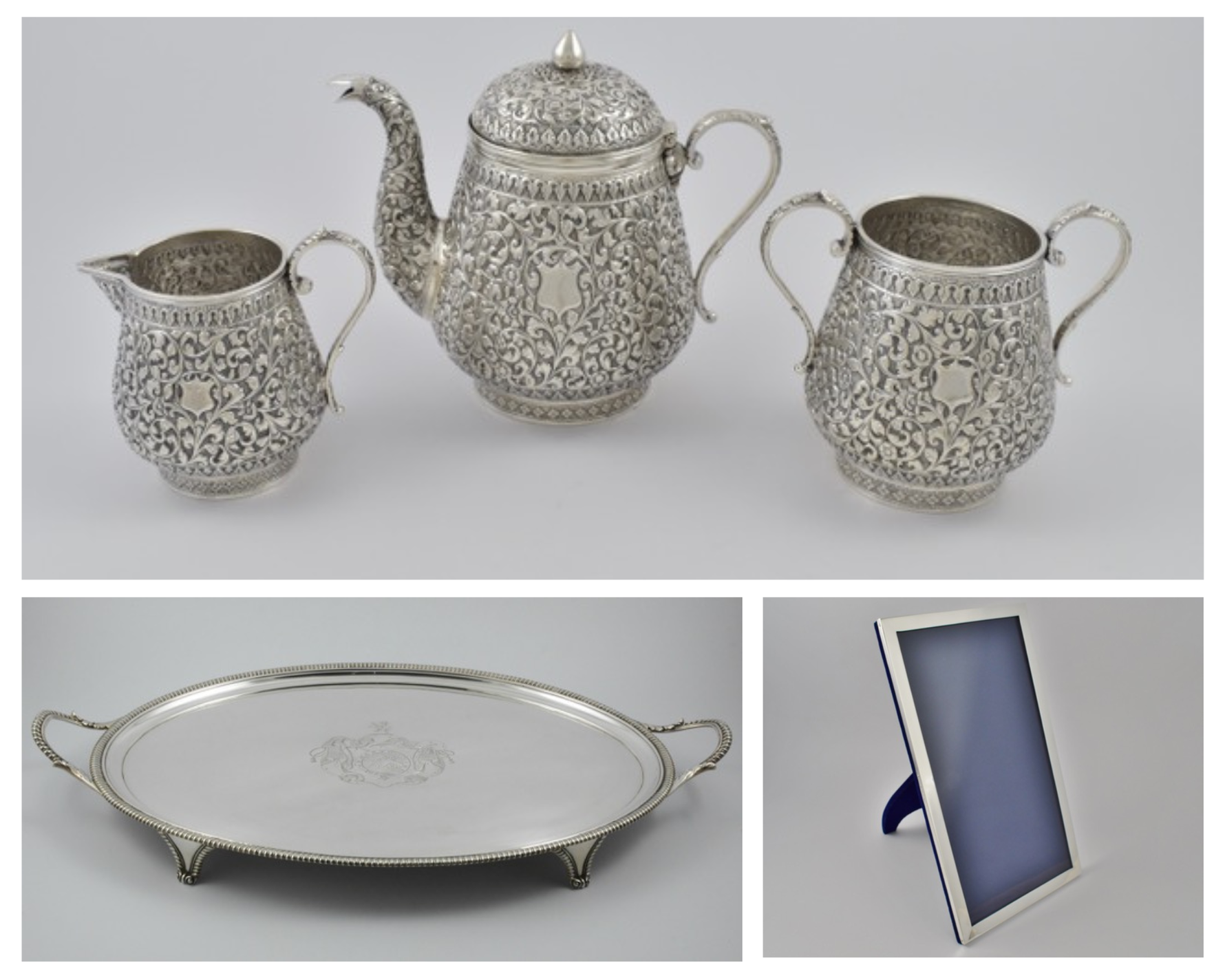 4. Antique Jewellery – collecting antique jewellery has become hugely popular and competitive with collectors worldwide on a treasure hunt for iconic pieces from Cartier, Tiffany or Faberge. If you're not a collector they make for a unique and grand gift for that special someone.

5. Silver tea services, including a teapot, coffee pot, or milk and sugar pots – tea services have recently caught the eye of collectors again. Otherwise, the copious amounts of tea being drunk to cope with a post-Covid world have seen them re-enter the consumer market.

6. Antique porcelain tea sets – the reason for this is the same as silver tea sets, mentioned above, however the trend here is more for the tea cups and saucers along with the milk and sugar. Often these sets come with tea pots, however, when they don't the collector opts for a silver tea pot or silver tea service.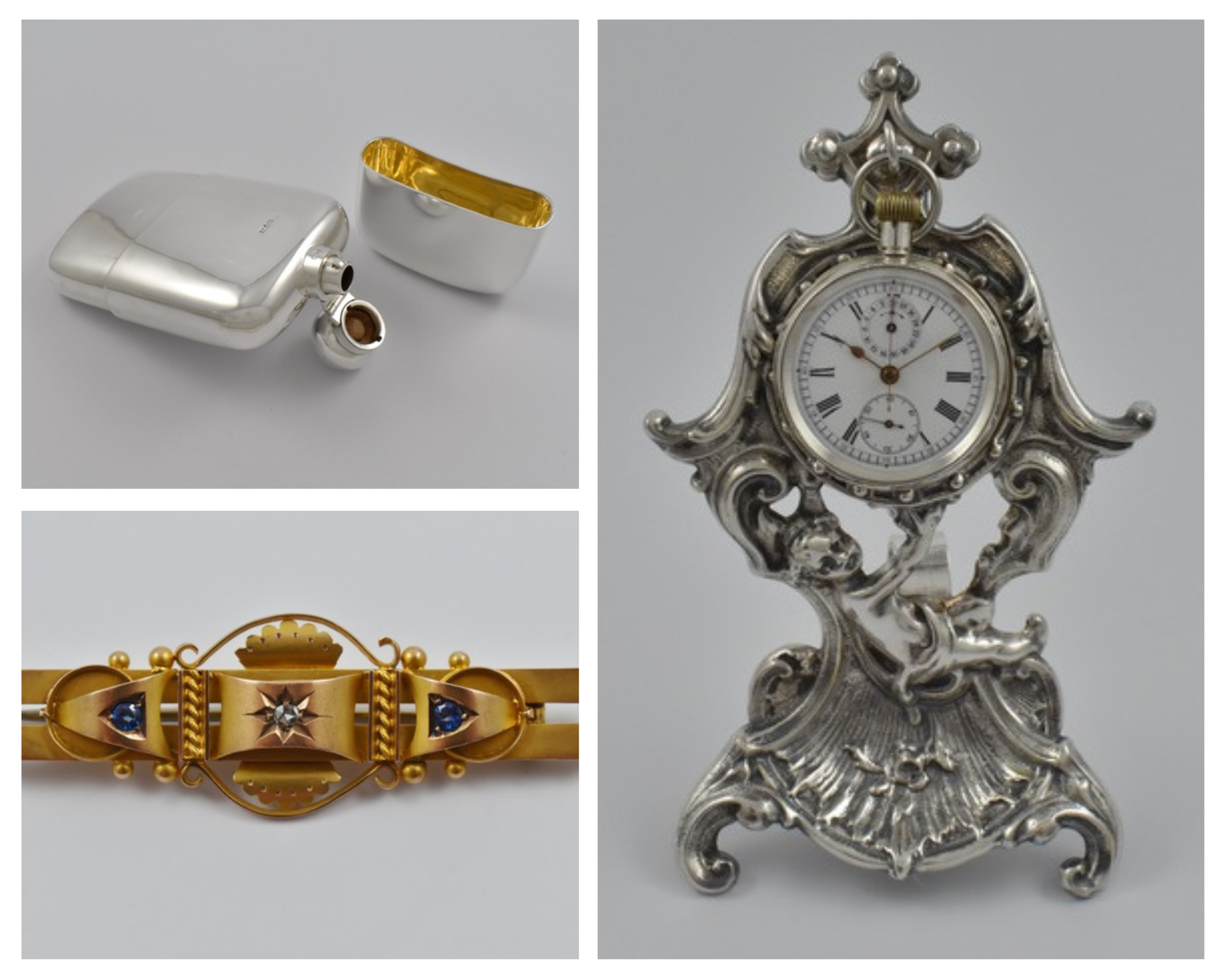 7. Silver soup tureens – according to Clyde not many of these were made in sterling silver so the demand for what is available remains very high.

8. Silver, glass and porcelain vases – Vases are central to home decor and, let's be honest, there is nothing quite like a great vase full of flowers to elevate the energy of a home and those within it. 

9. Pocket watches including gold and silver – we all know the unfortunate power time holds over us and so its no surprise that vintage pocket watches have made a great return to popularity not only to be used but of course to be collected and admired. We suggest chatting to who you are buying from to ensure you are picking up a watch from a high-quality maker.

10. Tea and gallery trays either in silver or silver plate – Tea trays in solid silver are hugely popular today with the trend towards tea parties. Solid silver may be a tad expensive for most of us and for this reason silver plated trays remain a go-to. For the serious collector solid silver gallery trays remain a hard to find gem.

Looking to pick up some of the items on this list? Head to Brooklyn's Antique Fair on Sat, Oct 1 and if you can't find what you're looking for there then head to Nelson Mandela Square Antique Fair on Sun, Oct 2.