One of the most unique art experiences in Joburg is a visit to JCAF. The Joburg Contemporary Art Foundation (known as JCAF) presents a thrilling and rare new exhibition, opening in October titled: Kahlo, Sher-Gil, Stern: Modernist Identities in the Global South. And as always, you need to book tickets soonest to view this free exhibition, as they get reserved extremely fast. 

The exhibition features three pioneering women artists, Frida Kahlo, Amrita Sher-Gil and Irma Stern, and foregrounds their interpretations of "cosmopolitan" and "indigenous" identities through portraiture and self-portraiture. An iconic piece of art by each artist will be on display, marking the first time artwork by Frida Kahlo and Amrita Sher-Gil will be presented in Africa.

One of the most iconic artists of the 20th century, Frida Kahlo was a self-taught Mexican painter born to an immigrant German father and an Indigenous-Spanish mother. Kahlo is best known for her highly symbolic, vibrant and genre-defying self-portraits. Born to an aristocratic Sikh Indian father and a Hungarian-Jewish mother, Amrita Sher-Gil is not only credited with introducing modernism to India, but with elevating the daily lives of Indian women through her emotive and rich paintings of female friends and family, and self-portraits. Lastly, painter, sculptor and ceramicist Irma Stern was born to immigrant German-Jewish parents in South Africa at the turn of the century and trained at an art school in Germany, at a pivotal point in both countries' histories. Her exuberant style and diverse subjects were inspired by her wide travels and she rebelled against the more conservative customs of the South African art world at the time, yet in spite of this, she would eventually go on to become one of the country's most celebrated artists.

Visitors will also gain insight into each artist's personal background, influences and styles, through an immersive display of photographs, clothing, journals and other objects that further contextualize the art, the artist and their practice. Many of these items will also be on display for the first time in South Africa, including rare photographs and objects that belonged to Frida Kahlo and journals and souvenirs from Amrita Sher-Gil's travels.

Each of the artists was not only a pioneer for their intimate and powerful depictions of women's lives, but equally, a master of their artistic craft. Each also possessed a unique cultural hybridity that was a central influence in their work and artistic process.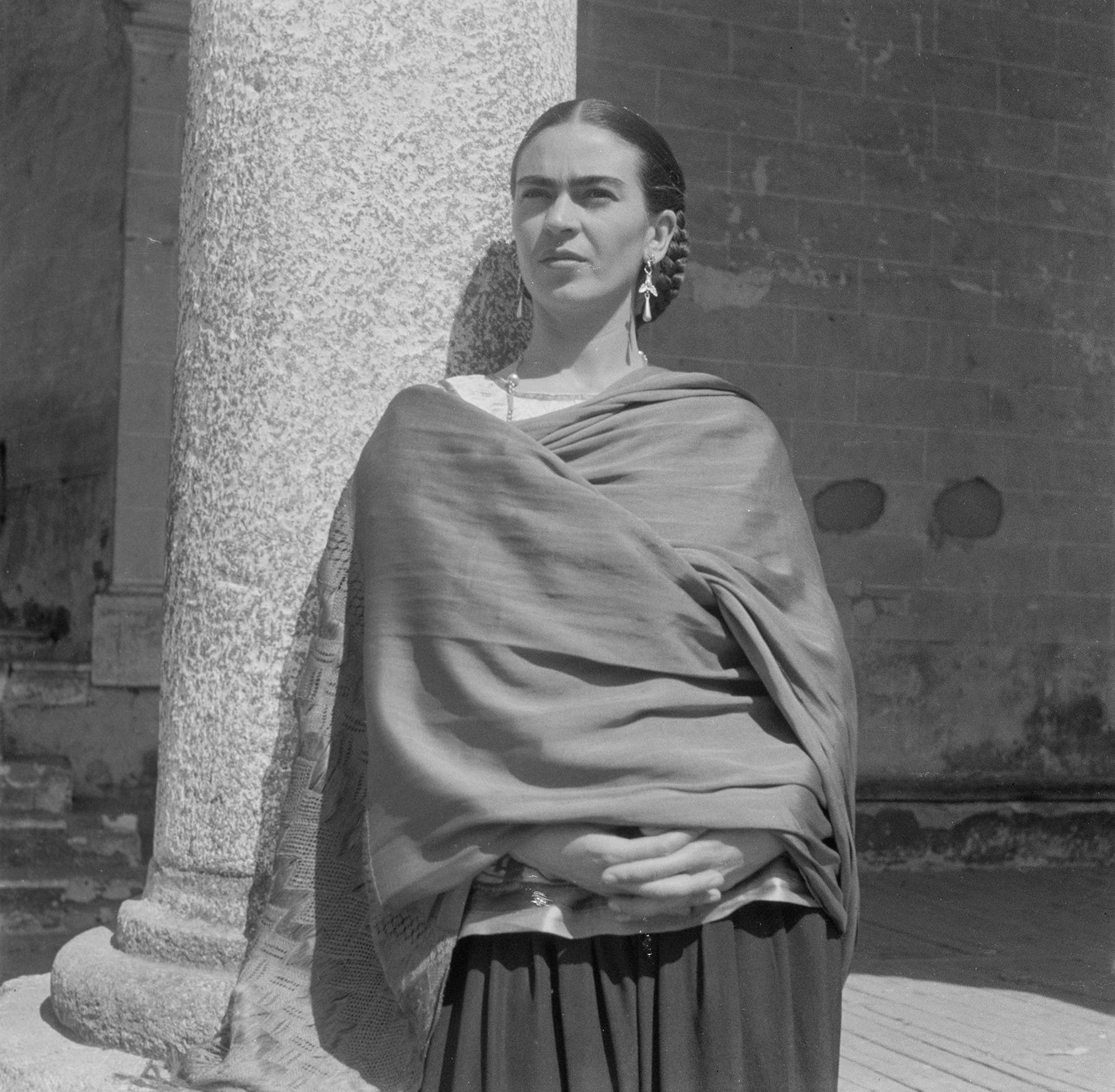 Kahlo, Sher-Gil, Stern: Modernist Identities in the Global South demonstrates how each of these singular artists is tied together across generations and continents by overlapping commonalities. These include their interpretations of gender and cultural identity; personal influences, and navigating divergent heritages, while still being drawn by a deep connection to home. So too with their artistic style, including the use of bold colours and a rejection of established genres. 

JCAF presents a rotating series of immersive exhibitions, multi-disciplinary events and international collaborations according to a core theme every three years. Modernist Identities in the Global South is the third and last in an exhibition trilogy unified by the JCAF's first theme, Female Identities in the Global South. The prior two exhibitions – titled Contemporary Female Identities in the Global South (Sept 2020 - Jan 2021) and Liminal Identities in the Global South (August 2021 - February 2022) – also showcased seminal international women artists and explored themes of identity, the body, personal expression and resistance.

In addition to the exhibition trilogy, JCAF publishes an in-depth catalogue for each exhibition, with plans to produce a scholarly journal focused on the entire curatorial programme at the culmination of the theme. Earlier this year JCAF presented a lecture series titled The School of the South, exploring the personal, political and cultural contexts of the artists featured in Modernist Identities in the Global South.

Opened in February 2020, JCAF is a unique institution among the city's robust arts and culture landscape. As a non-collecting, non-profit foundation, JCAF does not own art or house a private collection. Rather, JCAF aims to be much more than just an art gallery or museum. JCAF sees itself as a hybrid space for the communal sharing of ideas at the intersection of contemporary and modern art and technology.

A trip there is an experience which is incomparable to any other gallery. The exhibitions are carefully designed to cater for the viewer's journey and the knowledgeable guides ensure you leave the building with a wealth of new knowledge and insights into the artists being showcased.

JCAF is also notable for its unique embrace of digital technology in its exhibitions, a future-forward approach often baulked at by traditional art institutions. Using an interactive app rather than traditional museum labels, JCAF aims to encourage visitors' participatory engagement with its artworks and increase accessibility. Interactive touchscreens are also used to display research and past exhibitions to visitors.

Admission
This exhibition runs Tue, Oct 25 2022 to Feb 2023 at JCAF. Admission is free but booking is essential.
Visits are limited to 90 minutes and group bookings are limited to 1-10 people. The exhibition is closed on Sunday, Monday and public holidays. Secure parking is available.

Due to high demand JCAF's regular Tuesday-to-Saturday slots are fully reserved. JCAF will try accommodate guests on the current slots if they receive cancellations. You can add your name to the waiting list here.

Should JCAF make any new slots available we will update you promptly.