Enter a world of sensory wonder when you visit the Wedgewood Gifting and Hamper Emporium.This sweet spot on Parkhurt's lovely 4th Avenue is the brainchild of the Kwazulu-Natal Midlands-based Walters family whose matriarch, Gilly Walters, started the brand from her kitchen in 1999.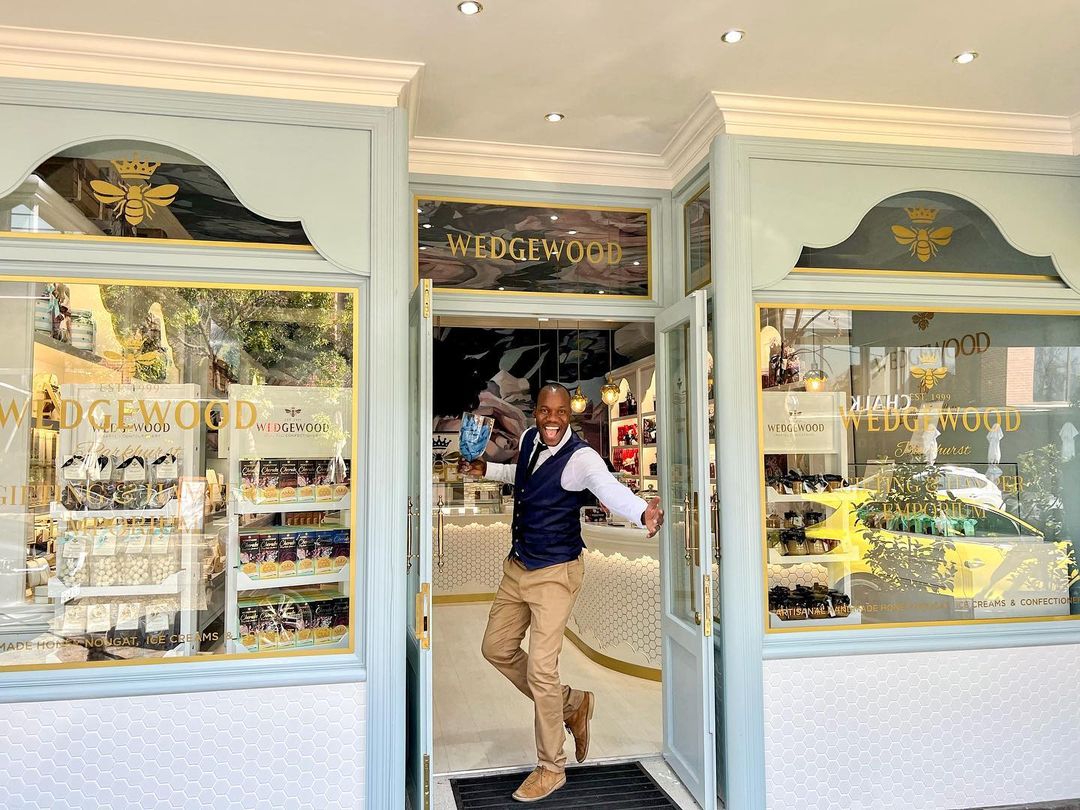 You can tell that every element of the Wedgewood brand is handled with care as soon as you walk in. Gold hardware and bee insignia elevate the pretty pastel blue interior, offering a soft yet regal feel to the space. You also can't help but marvel at the eye-catching floral ceiling that was especially designed by Zoe Walters,  creative director and daughter-in-law to the Wedgewood nougat creator.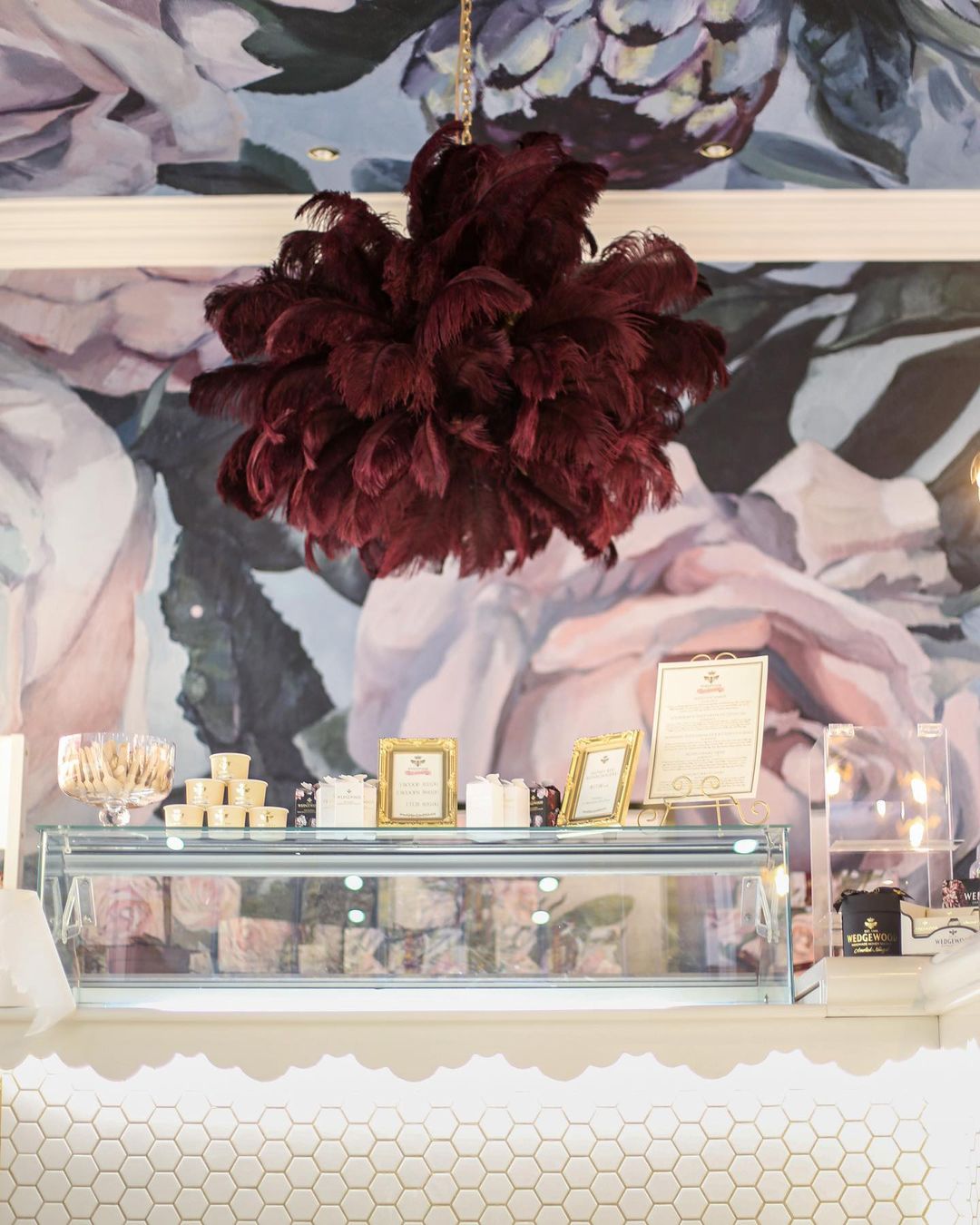 Of course, the gorgeous interior design topped off with rose details and bespoke feather lighting isn't the main attraction here. The space is a confectionery paradise containing samples of the brand's newest nougat flavours, a full range of crafted gifts such as handmade porcelain ceramics and oak boards, sweet treats like their delectable Wedgewood Clouds, sustainably produced honey or Macalettes (double enrobed Belgian chocolate macadamia nuts from their farm) and handmade honey nougat ice-creams (you must try the salted caramel flavour). 

In addition to being allowed to try as many samples as you like (the friendly staff here are super generous and will not judge you for trying ALL the ice-cream flavours before making a decision), this Wedgewood store also offers a superb gift-wrapping service. You'll notice that the stunning wrapping paper matches the incredible floral ceilings, so it feels like you're gifting your loved ones a piece of the store and we can't imagine a better offering than a little slice of nougat paradise.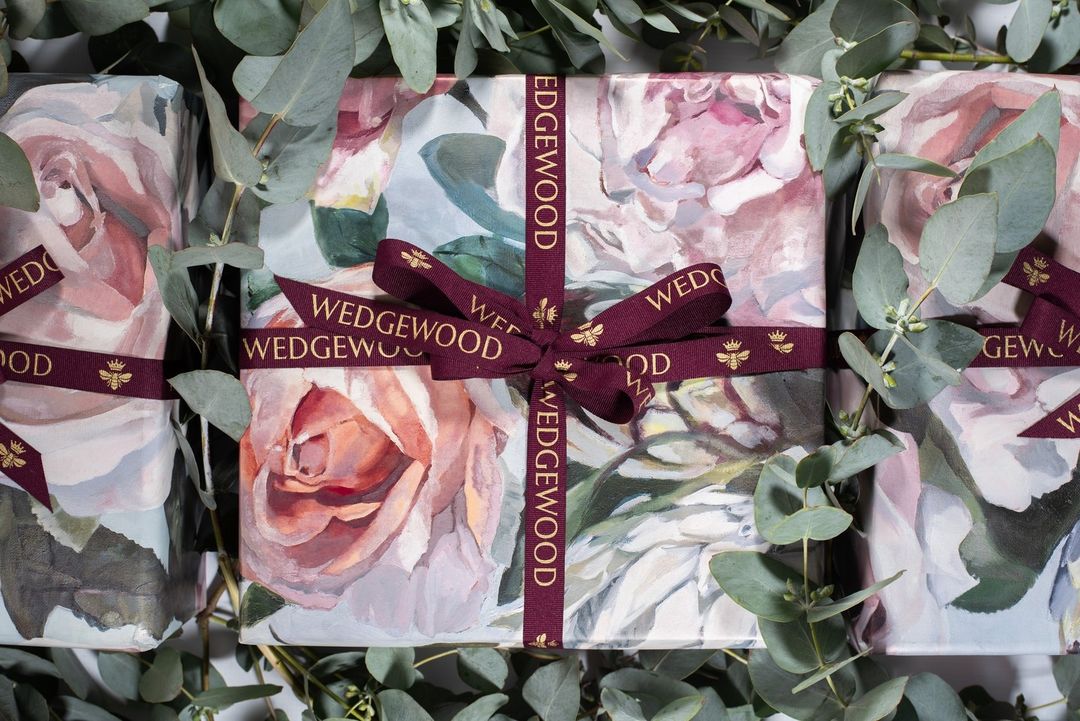 We found that even making a purchase is a delightful experience here. Once at the till, shoppers are given the opportunity to dip their hands into a glass jar and reward themselves by picking a card with a small parting gift written on it. We were lucky enough to score 5% off our purchase. Such a sweet deal.