In our monthly #FreshlyPlated restaurant news roundup, we share a sneak peek of the newest bars, cafés, trends, and eateries that Joburg diners should be up to speed on. From the unveiling of new spring menus at the city's best restaurants, to the opening of a glamorous new Pan-Asian restaurant at The Firs in Rosebank and the launch of your new go-to spots for Pastéis De Nata or globally acclaimed croissants — take a look at what's new this month. Catch up on our August #FreshlyPlated blog here.

Sample pastéis de nata at Casa de Natas in Rosebank Mall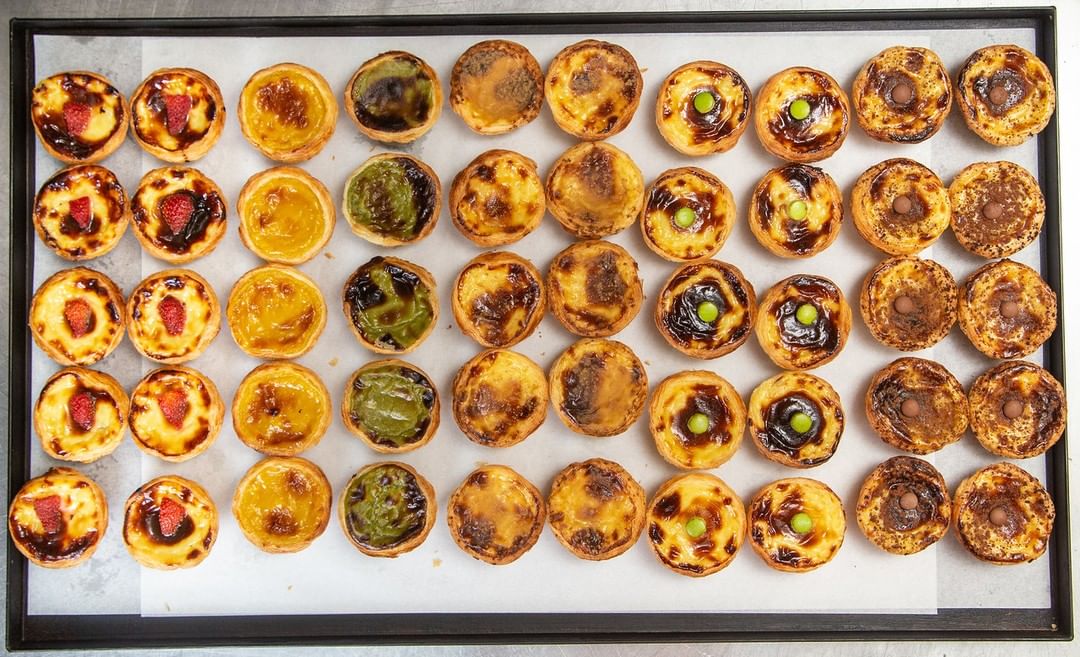 Following the success of its first storefront in Sandton City Mall food court (opened March 2022), Casa de Natas opened a second location at Rosebank Mall on September 1, 2022. Taking over what was once an information kiosk near the Mall's main ground floor entrance, Casa de Natas serves up traditional and non-traditional varieties of the iconic Portuguese pastry, pastéis de nata. Caramelized cups of rich egg custard encased in layers of flaky golden pastry, these moreish tartlets are hand-made and baked fresh daily. One is not enough, so why not order a Bica (espresso) and alongside the Lisbon classic, try one of their non-traditional flavours, such as the Matcha-Natcha or the Vegan-ata made without eggs or dairy. One for R19, six for R99. Follow Casa de Natas on Instagram (casadasnatas_za) or find their menu online here.

Chunky Chau brings glamour and Pan-Asian flavours to The Firs in Rosebank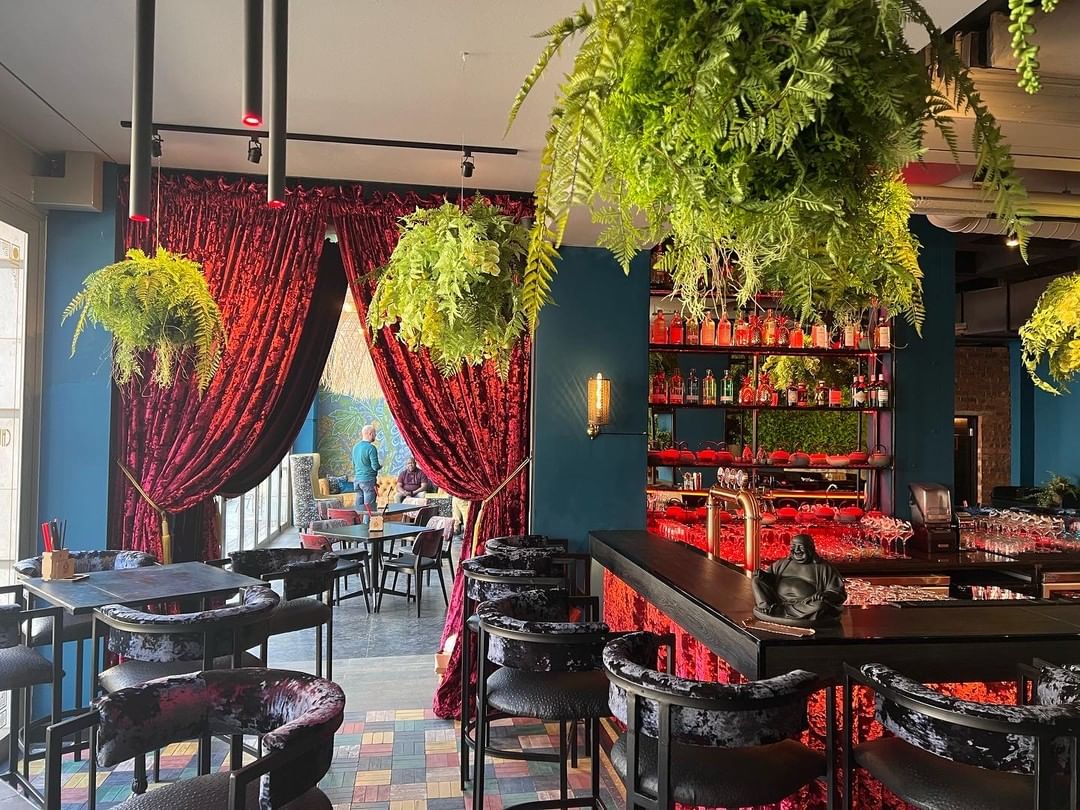 The roster of trendy new restaurants at The Firs in Rosebank continues to grow. At the start of the month the team behind Truffles on the Park launched Chunky Chau – a Pan-Asian fusion restaurant and bar inspired by "extensive travel & existential eating around Asia". Leaning on Chinese, Thai, Vietnamese, Korean, and Japanese influences, the menu features a range of familiar and unique dishes, including Japanese Yakitori chicken skewers, pickled Vietnamese crystal prawn rolls, Peking Duck with pancakes, classic Pad Thai and Singapore noodles, Korean BBQ pulled beef burger, as well as a selection of ornate sushi that looks almost too Instagram-able to eat. Dine in person at the eclectic, sumptuously designed restaurant while sipping on a speciality tea-infused cocktail or order a take-away to get through these long nights of load shedding. Open daily 12:00-22:00. For reservations, email reservations@chunkychau.co.za or book on DinePlan. Find their menu online here and follow them on Instagram (chunky_chau).

The Test Kitchen Carbon launches two new menus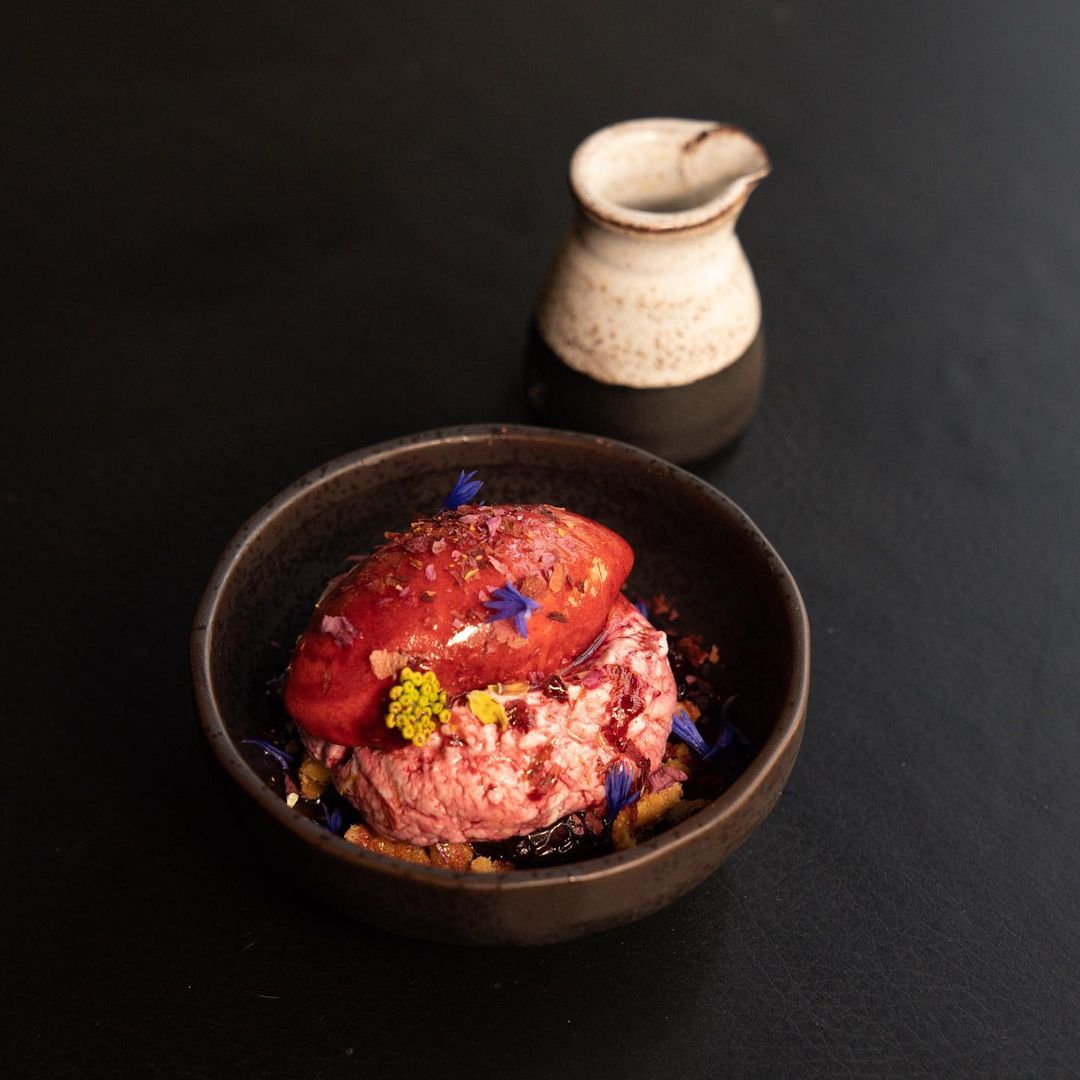 Luke Dale-Roberts premiered two unique menus at The Test Kitchen Carbon at the end of August. "The Best Of" 8-course tasting menu features recipes from across Dale-Roberts' restaurant empire, designed by the Head Chefs of The Test Kitchen Carbon, Tyron Gentry; The Potluck Club, Jason Kosmas; and The Test Kitchen Fledglings, Dylan Frayne. The menu showcases indulgent fine-dining dishes including grilled octopus with smoked paprika, Wagyu beef and foie gras, a langoustine, fennel and prawn bisque, and a blackberry, hibiscus, and fennel inspired dessert. To head off the Monday blues, visit The Test Kitchen Carbon on Sunday afternoons for its new weekly series "Carbon Tapas Sundays". The fine dining restaurant and its al fresco patio transform into a more casual setting where you can sample the new Tapas Menu and enjoy live music curated by resident DJ Sir LSG and other guest artists. "The Best Of" menu is 8 courses for R1,200. Lunch is served Wednesday to Saturday 12:00-13:30 and dinner Monday to Saturday 17:30-20:30. "Carbon Tapas Sundays" takes place every Sunday from 12:00 until late. To book, call 010 745 3999 or online via TTK Carbon's website.

Basalt's fresh Spring menu blooms on the plate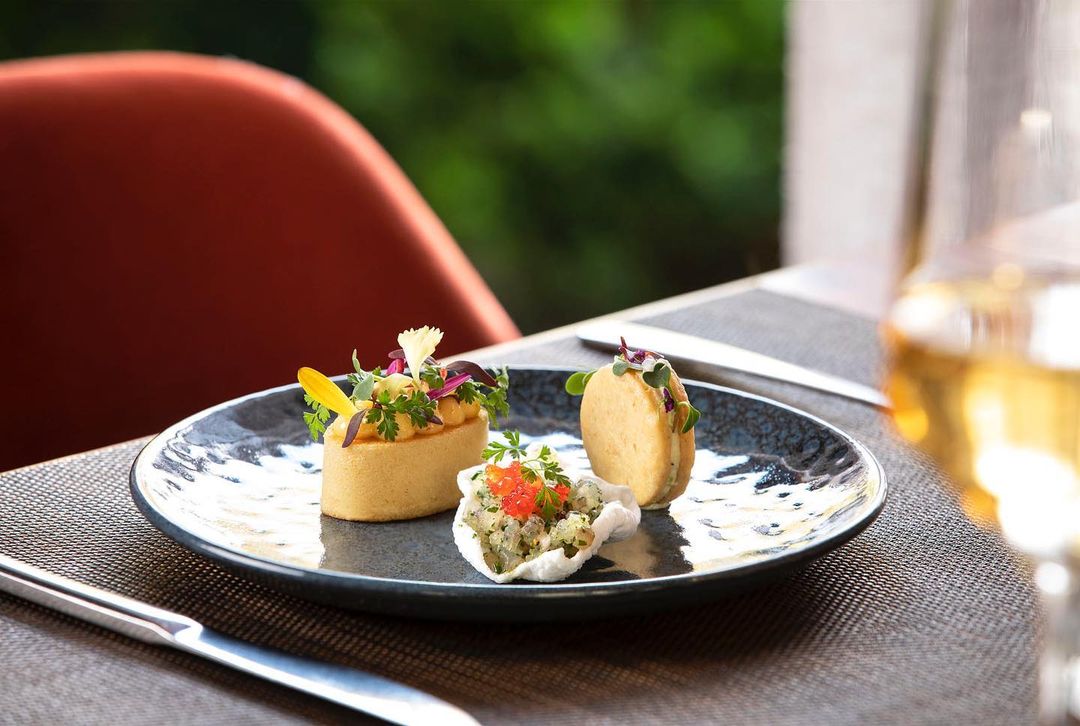 Basalt Resident Chef Candice Philip revealed her new spring menu "Vine & Vernal", available from Friday, September 2nd to Saturday October 22nd. Knowing Chef Philip – formerly the Head Chef of Grei at The Saxon – her innovative new tasting menu will undoubtedly pack a flavour punch, yet it looks like delicate fine art on the plate, with pops of vibrant flowers and verdant microgreens spilling over every dish. Make sure to save room for the show-stopping dessert – a lemon sponge with citrus crumble, litchi jelly, fennel ice cream, and lemongrass syrup. Visit Basalt at The Peech Boutique Hotel in Melrose from 17:30 for dinner only. Wednesday and Thursday, 5-courses for R695. Friday and Saturday, 7-course for R875. Pescetarian and Vegetarian alternative menus available, as well as a wine pairing at an extra cost.

In Braamfontein: La Vie É Boa coffee shop opens and JFF Rooftop Farm adds caffeine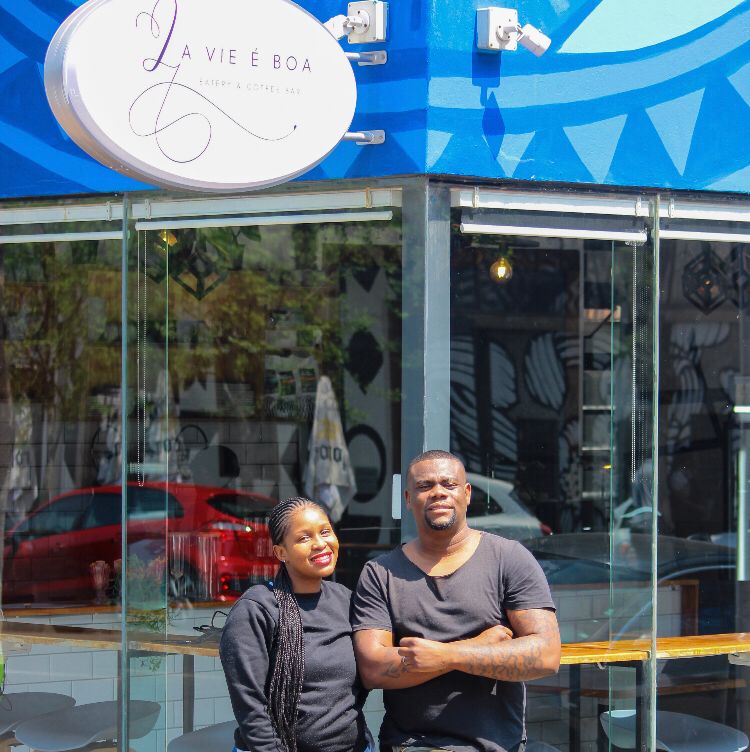 On Tuesday, September 20, La Vie É Boa opened its doors at the 70 Juta Street precinct in Braamfontein, taking over the space previously occupied by Post. Stop by the modern coffee shop and café for a cappuccino and muffin over a breakfast meeting, or order a slice of pizza for lunch. Open from 7:00. Follow them on Instagram: @lavieeboa. Behind the coffee shop is Jean Marc from Have A Meal whose delicious paella dishes are the toast of the weekly The Playground Market. Also at 70 Juta Street Precinct in Braamfontein, boutique plant shop and urban garden JFF Rooftop Farm recently completed minor renovations and relocated its coffee bar from the courtyard to its rooftop nursery. You'll have to work for your tea or coffee – the upstairs deck is only accessible via a short, yet steep ladder – but this hidden gem in the heart of bustling Braamfontein is worth the climb. Sip on a frothy coffee while you browse the aisles of potted house plants and herbs or chat with the friendly and knowledgeable staff.
Also in the news ....

Glenda Lederle returns to The Patisserie in Illovo
Glenda Lederle is back at the helm of long-standing Illovo café The Patisserie, which she founded 30 years ago. Tucked into a quiet corner of the Post Office Centre behind Thrupps, The Patisserie is a reliable breakfast and lunch haunt for locals, turning out decorative sweet pastries and tarts, colourful macarons, slices of thickly frosted cakes, and popular savoury dishes such as fish cakes and vegetable quiches and tarts.

Pre-order Coco Safar croissants at The Zone @ Rosebank
Johannesburg's first Coco Safar French café is still under construction at The Zone @ Rosebank, but the team behind the highly anticipated Cape Town export is running a preview Pop Up experience from September 30-October 2 to satisfy your croissant cravings in the meantime. You can now pre-order their famous pastries to enjoy at the end of the month by emailing enquiries@cocosafar.co.za.

Jasmine Fusion relaunches its fine dining menu in Morningside
Jasmine Fusion relaunched its Halaal fine dining menu in Morningside on September 20th, alongside its Mercata del Gusto street food menu and Dolce Mercata patisserie menu. Dinner service only, from 17:30. Book through Instagram or by emailing gastronomy@jasminefusion.co.za

Bespoke cocktails shine at Kollectiv in Illovo 
Kollektiv, a new boutique restaurant, and luxury lounge, has opened in Illovo off Oxford Road, with an emphasis on bespoke and artistic cocktails. Follow along on Instagram for updates.


ALSO NEW ON THE SCENE
In case you missed them in last month's food and beverage news blog, here are some more recently opened Joburg spots and new tasty offers:

– The Greenhouse is back, bringing a leafy night-life oasis to Sandton
– La Parada extends its sultry Spanish scene to The Firs in Rosebank
– Wedgewood Nougat Gifting and Hamper Emporium in Parkhurst makes gifting a sweet experience