We love off-beat attractions and when it comes to wacky and wonderful museums, Gauteng has loads! As part of our eight-week series of guides to exploring Gauteng in partnership with Gauteng Tourism, we take a look at Gauteng's quirkiest museums. On a quiet street in Auckland Park you'll find Lindfield House, a monument to mostly Victorian life (with some Edwardian references) presided over by Katherine Love who has spent a lifetime collecting objects from her favourite era. On a guided tour of this very special home, there is an astonishing amount to be learnt about life in Victorian Johannesburg. The house was built in 1910 (actually after the Victorian era), and once you step inside, accompanied by Katherine Love who will be dressed as a parlour maid, you will be transported to a different era. The tour brilliantly conjures the everyday habits of the Victorians as you explore the lavish exhibits that spread across 18 darkened rooms.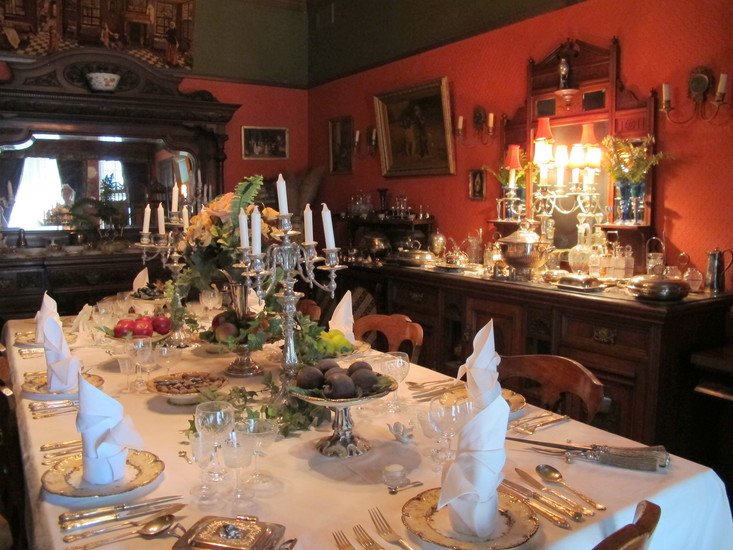 MOST UNUSUAL FEATURE: The house is packed with unusual items that were commonly used in the Victorian era, including special teacups men used to protect their moustaches. Katherine Love herself, with her vast knowledge of Victorian habits, is also a special feature of this museum experience.

WHERE AND HOW TO VISIT: The museum is located at 72 Richmond Ave, Auckland Park, Joburg. Tours are by appointment only, call +27 11 726 2932 one day in advance to book. Tours are available daily from 10:00–17:00 and cost R100, kids R50. Bring cash as there are no credit card facilities. The fascinating displays at this extensive museum not only reflect historical aspects of warfare, but also illustrate technological developments. Two historic Bellman Hangars house a variety of thematic displays that cover key events including the Anglo-Zulu War, the Anglo-Boer War, South Africa's role in the First and Second World Wars and resistance movements that fought against Apartheid such as Umkhonto we Sizwe (also known as 'MK', the armed wing of the African National Congress). Other themes relating to warfare such medicine in war, the development of combat uniforms, equipment and small arms and the fate of conscientious objectors through history are also covered.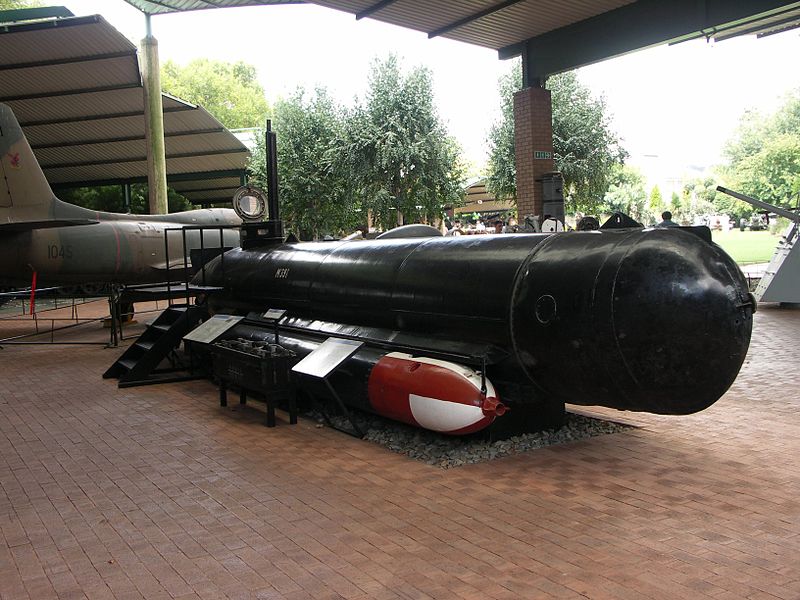 MOST UNUSUAL FEATURE: An impressive range of military vehicles, including tanks, that you are able to climb into makes this an even more interactive experience. The Molch, a one-man mini-submarine created in Germany during World War II is an interesting piece of military history that you are unlikely to see anywhere else.
 
WHERE AND HOW TO VISIT: The museum is located at 22 Erlswold Way, Saxonwold, Joburg. Admission R45, kids R30, pensioners R20. Open Mon–Fri 08:00–14:00. This smart little museum with all of its exhibits displayed in the windows to passersby was once the office of the first black law firm in the city – Mandela and Tambo Attorneys. From 1952 to 1956 this was a thriving law practice helping to fight Apartheid's Draconian restrictions on black life in the city. Across from Chancellor House is Shadow Boxing. Sculpted by Marco Cianfanelli in 2013, the monument is inspired by a photograph of Nelson Mandela (taken by Drum's Bob Gosani in 1952) sparring with Jerry Moloi on the rooftop of the South African Associated Newspapers Building in downtown Johannesburg.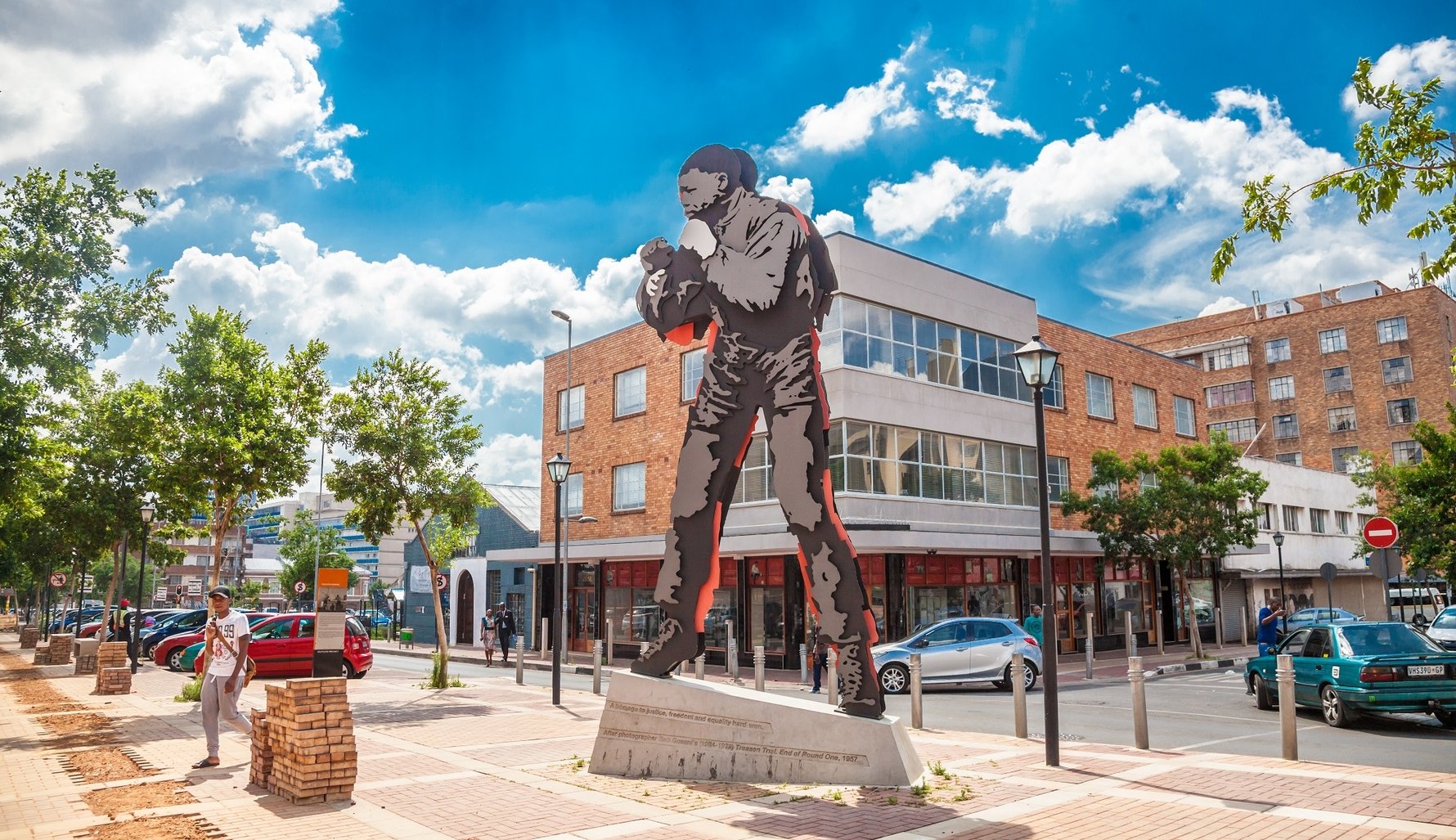 MOST UNUSUAL FEATURE: The office was the first black law firm in the city of Johannesburg. The testimonies about the kind of cases that the firm dealt with by former employees and clients detailed in the exhibits are astonishing.
 
WHERE AND HOW TO VISIT: Find Chancellor House at cnr Fox St and Gerard Sekoto St (opposite the Magistrates Court), Ferreirasdorp, Joburg City Centre  Founded in 1986 by a group of aviation enthusiasts passionate about preserving the history of South Africa's national airline this museum is based at the site of the old Transvaal Aviation Club at the Rand Airport in Germiston. The small building is crammed with aviation memorabilia: old flight manuals, model aeroplanes, historical photographs, and for enthusiasts there's a fleet of retired aircraft positioned on a large tarmac outside the aviation club. The headliner aircraft is SAA's Boeing 747-244B "Lebombo", the gargantuan passenger jet that famously flew over Ellis Park Stadium before the 1995 Rugby World Cup final. You can go inside the Lebombo and even test out the first-class seat that Nelson Mandela himself once travelled in.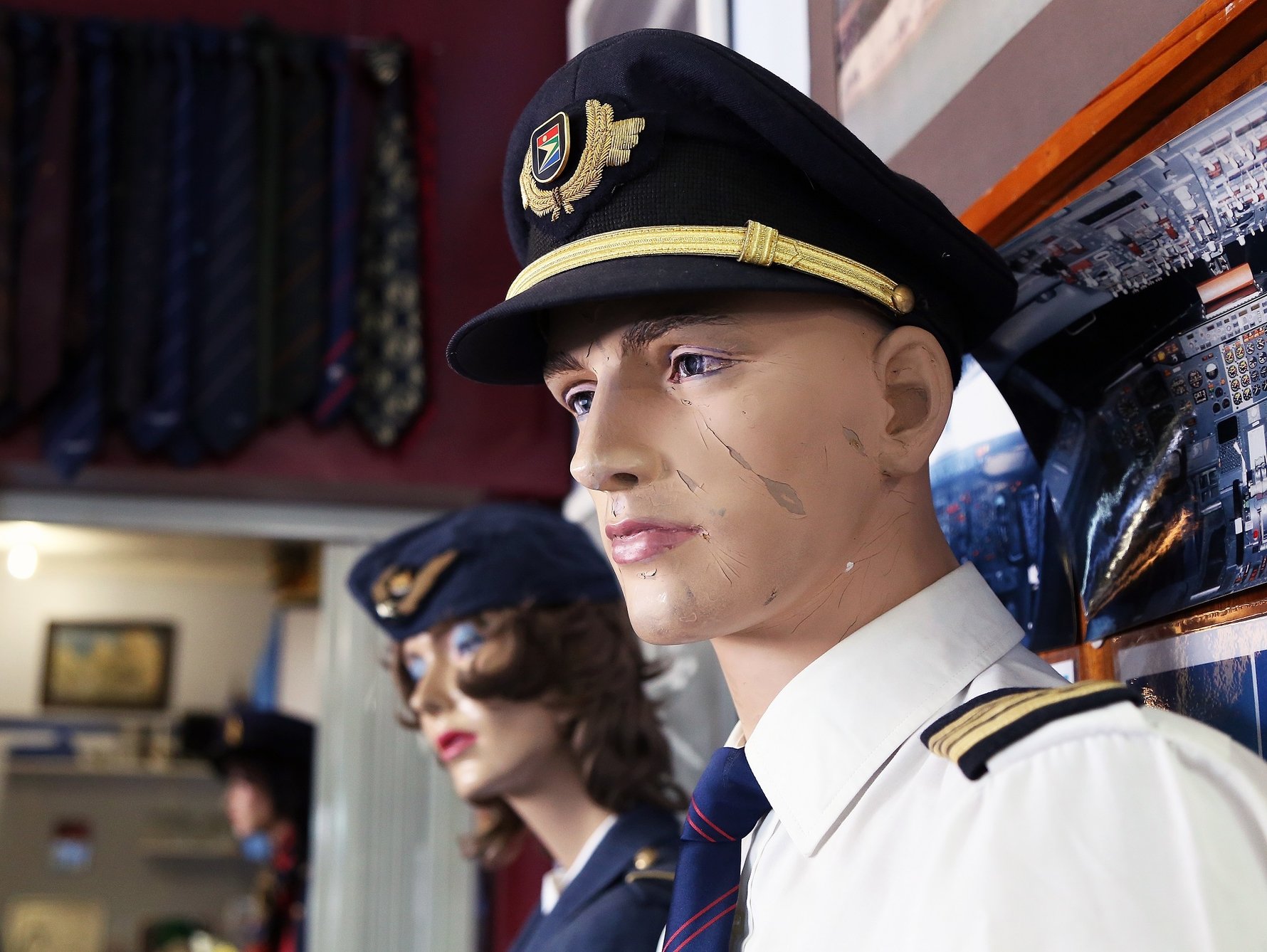 MOST UNUSUAL FEATURE: The many mannequins dressed smartly as SAA flight attendants and crew from various periods in history. 

WHERE AND HOW TO VISIT: The museum is located at the Old Transvaal Aviation Club building, Rand Airport, Germiston. Open 09:00–15:30, closed Mon. Guided tours can be arranged in advance by calling +27 76 879 5044 or email info@saamuseum.co.za. Admission costs R40, kids R25.   TMRW Gallery is Joburg's first digital gallery bringing artists together with technological innovations that will make you view art in a whole new light. TMRW gallery is all about the now, the experience of art, and about the near future, as the world leans closer to mixed realities in the forms of augmented reality, virtual reality, 3D technology and the 360-degree moving image. Unlike traditional art galleries where visitors are expected to remain passive and simply look, this gallery invites you, the audience, to immerse yourself in the experience. TMRW is focused on collaborating extensively with artists to explore the fascinating intersections between contemporary visual art, technology and mixed realities. Prepare to be wowed.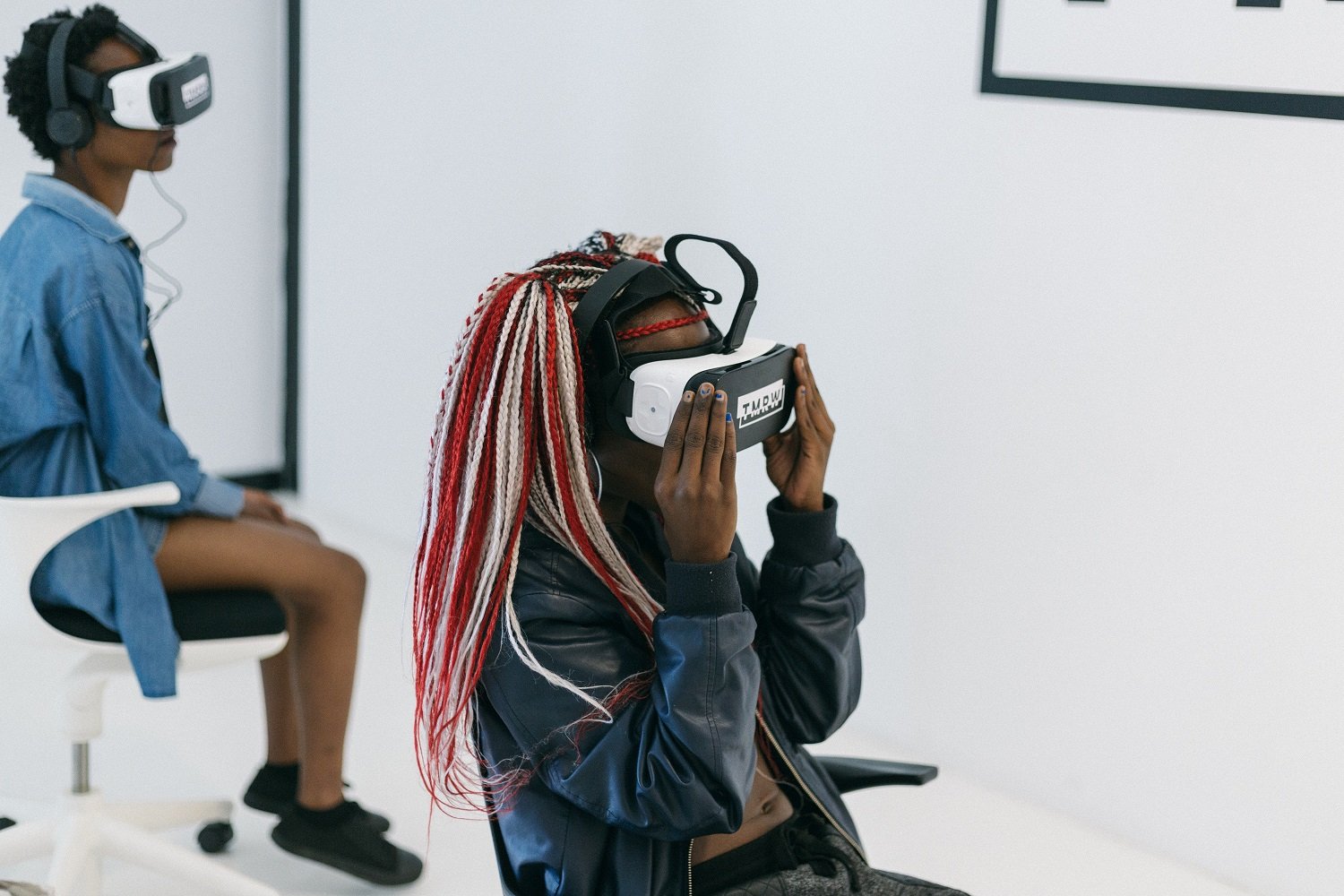 MOST UNUSUAL FEATURE: It's all pretty unusual if you have never visited a digital art gallery before. The VR headsets used to give the experience of being "inside" an artwork are especially cool.
 
WHERE AND HOW TO VISIT: The gallery is located inside the Trumpet building at Keyes Art Mile, 19 Keyes Ave, Rosebank, Joburg. Open 10:00–15:00, closed Sun, Mon, visits are by appointment only. Call +27 82 783 0437 to arrange a visit. Admission is free.
Ditsong Natural History Museum in Pretoria
Two grand neo-classical buildings, the Pretoria City Hall and the Ditsong Natural History Museum, face each other over the ornamental gardens of Pretorius Square in the heart of central Pretoria. Outside the museum stand life-sized copies of dinosaur skeletons while inside is a rather dated geological exhibition and a ton of taxidermied wildlife. There are stuffed lions and leopards positioned in attack mode alongside wax human figures. A strangely amusing, engrossing and occasionally disturbing sight (the leopard chomping down on the head of a baboon is a particularly interesting way of displaying animals on the hunt!).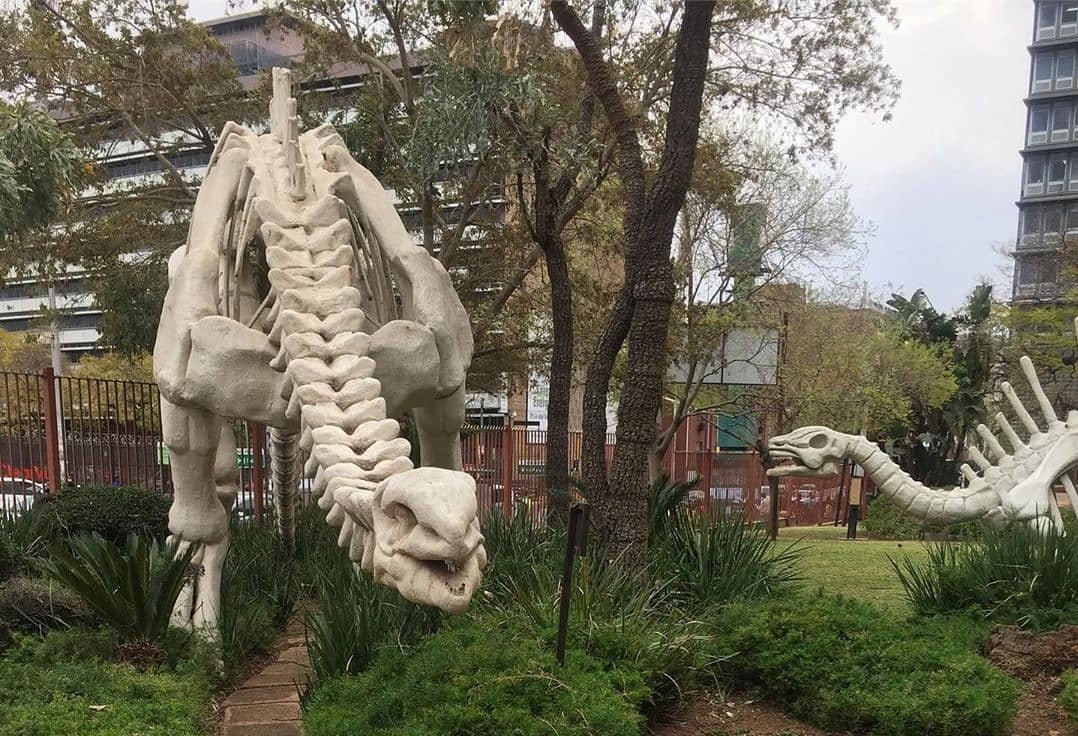 MOST UNUSUAL FEATURE: Definitely the biggest highlight is the incredible Austin Roberts Bird Hall, named after the Zoologist who penned the original Roberts' Birds of Southern Africa (now in its 7th edition). The hall is like a taxidermied version of Roberts' book, containing an astonishing collection of 875 species of stuffed birds, all native to southern Africa, including eagles, owls and even vultures, positioned alongside their eggs and nests.

WHERE AND HOW TO VISIT: The museum is located at 149 Visagie St in Pretoria City Centre. Open daily 09:00–14:00, admission costs R45 (R70 for international visitors), kids R25.  This modest and informative house museum in downtown Pretoria outlines the life and times of the 19th-Century Afrikaans leader and Transvaal President Paul Kruger. The one-storey home was built for the large Kruger family in 1884 by the English-speaking architect Charles Clark, who legend has it used to mix his cement with milk rather than water. Inside the house, period furniture and personal items show how the Kruger family lived in a style that was for the time extremely modern with electricity, telephones and the latest plumbing technology. There's also lots of detail about Kruger's role in the fiercely contested Anglo-Boer wars and guided tours can be arranged.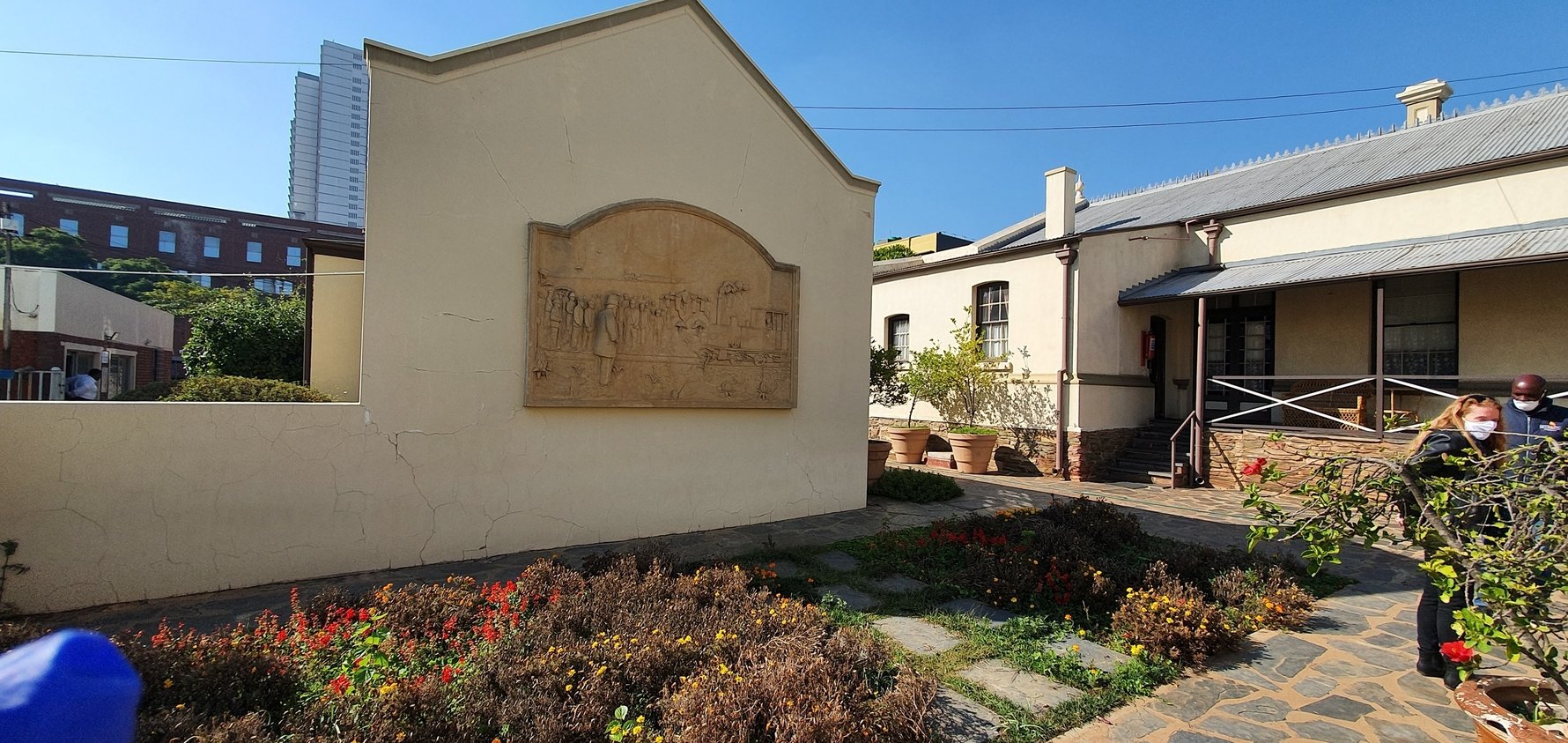 MOST UNUSUAL FEATURE: There are lots of unusual items related to Kruger's life that speak to the controversial leader's personality. Probably the strangest is the knife with which Kruger reputedly amputated part of his own finger. 

WHERE AND HOW TO VISIT: The museum is located at 60 WF Nkomo St, Pretoria City Centre. Open daily 09:00–14:00, you can also book a guided tour by calling +27 76 627 2081.

Responsible travel in the time of Covid-19: 
Please remember wherever you decide to go, keep following the latest lockdown restrictions as set out by the government. Wear your mask in public, cover your cough and wash your hands regularly. Follow the 'Three Cs': avoid crowded places, closed spaces and close contact with others where possible and if you are feeling sick or have been in contact with someone with the virus - please stay at home! It is up to us all to be mindful of the rules and help stop the spread of this virus. #visitGauteng #staysafe #traveldifferently

* This feature is part of our new series of Gauteng guides, in partnership with Gauteng Tourism, highlighting how to explore more of the Gauteng Province and its countless attractions.