In our What to Cook series, we have asked Joburg chefs to share some of their favourite recipes while we #stayathome. 

Cookbook author, chef, Instagram personality, entrepreneur and mother of four Naqiyah Mayat grew up in a Hindu family and married into a Muslim family. Her cooking draws inspiration from the memories and traditions of Hindu and Muslim South African kitchens reflecting a convergence of these two rich cultures. 

In her debut cookbook, launched in March 2020, The Beginning: Indian Recipes from my Home, she brings together more than 80 recipes, highlighting the delights found in the culinary treasures of both cultures.

An avid strategiser when it comes to food – she says she spends at least 45 minutes each Sunday morning planning a week's worth of meals and listing grocery items that need to be purchased alongside it, a perfect method to adopt during lockdown.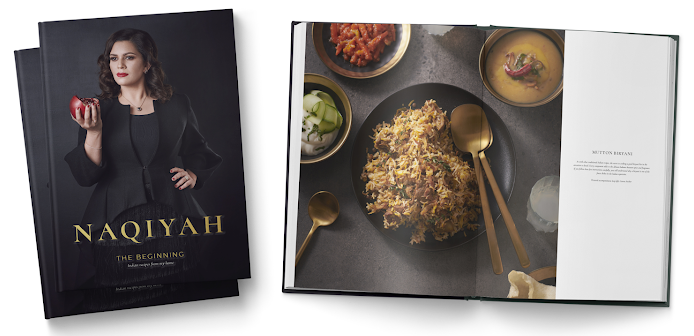 She regularly shares recipes and food idea through her website naqiyahmayat.com ​​​(where you can order a copy of her book) ​​and on her Instagram page @naqiyah_mayat. 

Here she shares three comforting recipes from her celebrated book.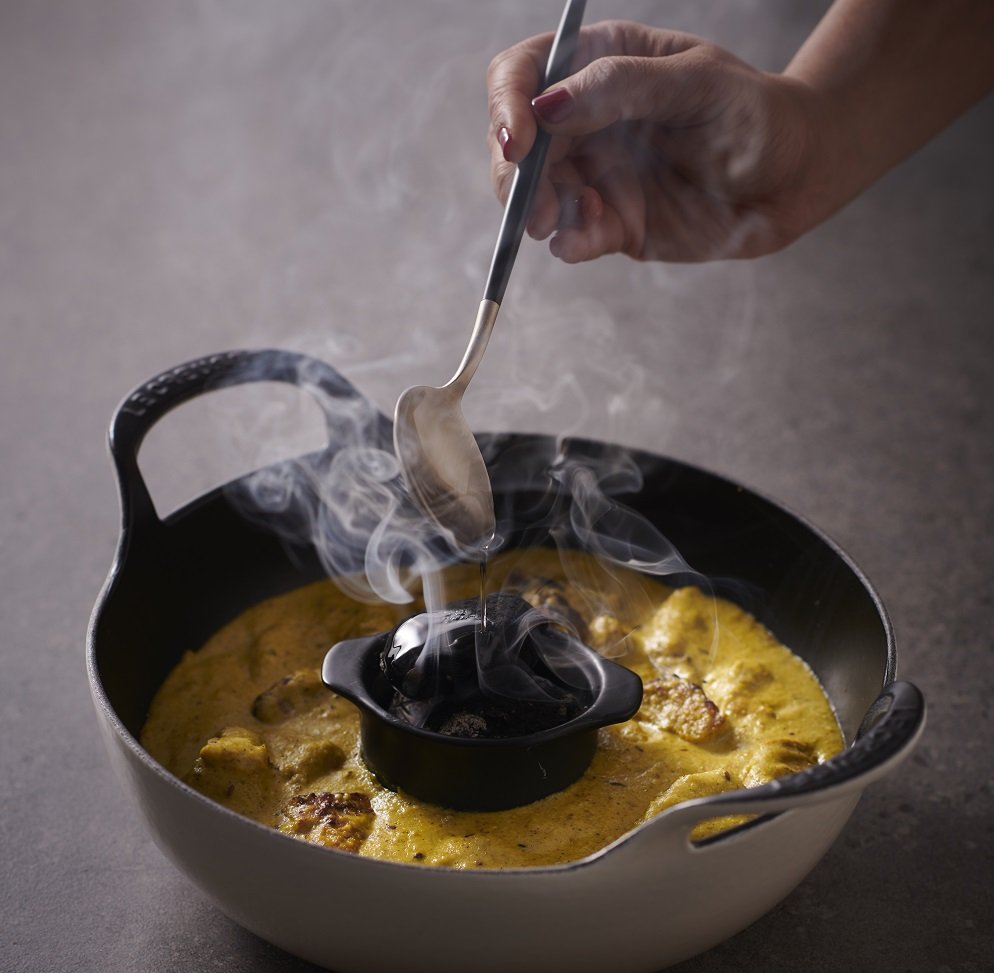 BUTTER CHICKEN
Serves 6
Prep Time 15 Minutes
Cook Time 45 Minutes

A rich cashew nut sauce with smoky notes gives this butter chicken recipe an authentic flavour profile reminiscent of your favourite North Indian/Pakistani restaurant. It takes a little effort to introduce the smoking coal to the pot to achieve this effect. However, the end result of a satisfying dish with layers of complex deliciousness is well worth the effort!

Ingredients
½ cup unsalted (raw) cashew nuts
2 tbsps ghee
1 small cinnamon stick
2–4 cloves
2–4 cardamom pods
½ tsp whole cumin seeds
1 onion, finely chopped
1 tbsp ground green chilli
½ cup reduced fat cream
1 cup fat-free or low-fat milk
½ cup water
Salt

Preparation: 
For the chicken
1 chicken cut into smaller, bite-size pieces (I prefer using the meatier pieces and adding in 2 chicken fillets to make up a full kilogram. I omit the wings and drumsticks altogether).
3 tbsps lemon juice
1 tsp fine black pepper
1 tsp turmeric
½ tsp ground cumin powder
½ tsp ground coriander powder
3 tbsps butter
3 pieces of charcoal
Fresh coriander, to garnish

Toast cashew nuts in a pan to release a nutty aroma, then grind to a fine powder. In a pot, add the ghee and heat on medium heat. Add the cinnamon stick, cloves, cardamom pods, cumin seeds and onion. Sauté till golden and translucent.
Add the ground cashews and incorporate them into the ghee and onion mixture. To this, add the ground green chilli (to taste) and mix well. Add the cream, fat-free or low-fat milk, and water. Add salt to taste and allow to thicken. Using a stick blender, purée and blend the sauce.

Cut one chicken into smaller, bite-size pieces. I prefer using the meatier pieces and adding in two chicken fillets to make up a full kilogram. I omit the wings and drumsticks altogether. Add the lemon juice, fine black pepper, turmeric, ground cumin powder and ground coriander powder. In an oven-safe pan, add the butter. Seal the outside of the chicken. Remove from the stove-top and char under the grill in the oven. 

Pour the liquid from the grill pan into the sauce and mix well. You should achieve a yellow-coloured sauce at this stage. Once the chicken has browned, empty the chicken into the sauce and stir well. 

Light three pieces of charcoal and empty into a foil-lined small dish. Place in the middle of the pot containing the sauce and chicken. Add two tablespoons of sunflower oil to the charcoal and close the lid immediately. 

Switch the stove off and leave the coal in for 10 minutes. Discard the coal and garnish with fresh coriander and crushed cashew nuts, if desired.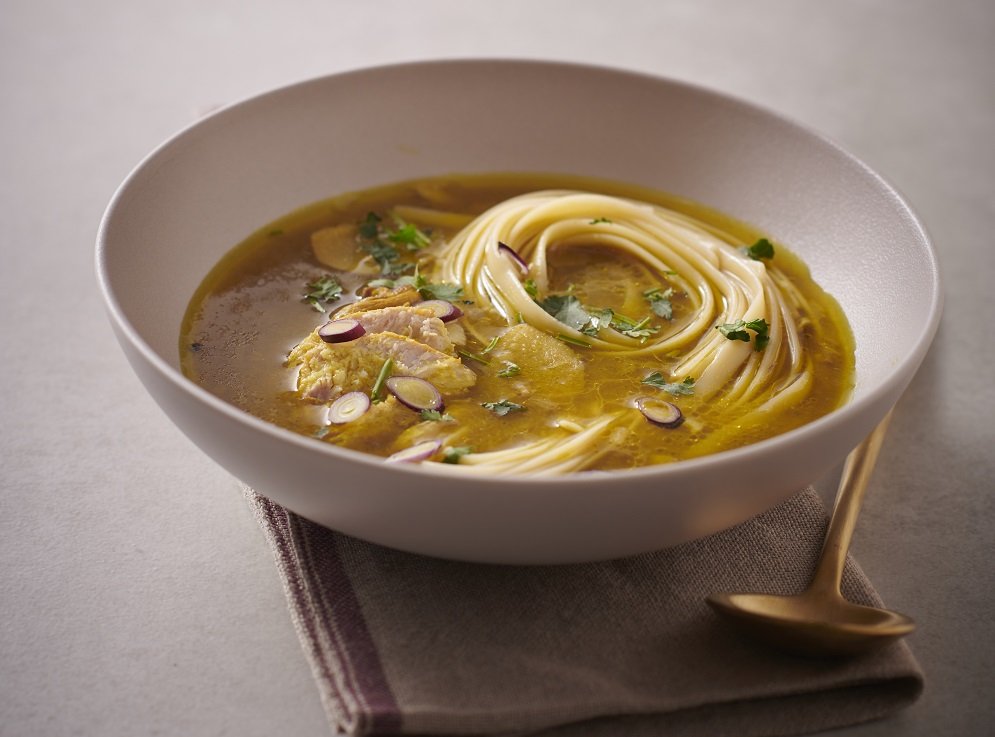 GINGER CHICKEN SOUP
Serves 8-10
Prep Time 15 minutes 
Cook Time 1 hour 20 minutes

Ginger Chicken Soup or Sick Man's Soup is always the answer – whatever the ailment.

This recipe was handed down to me by my mother-in-law, almost like a well-guarded secret, and it seems like all the stories are true - chicken soup really is good for the soul. Science supports the belief that Chicken Soup has healing properties. Ginger and turmeric are known to boost the immune system, while the warmth from the broth can ease a sore throat and assist in speeding up the movement of mucus, clearing the nasal passages. The broth and its salt content aids in alleviating dehydration - both work to restore balance in your body, especially useful when you are experiencing diarrhoea. The broth created by boiling the bone helps to strengthen the immune system, giving you the strength needed to recover.

Ingredients
Half a chicken, with the bone 1 tsp salt
1⁄2 tsp turmeric
1 tsp coriander powder
1 tsp cumin powder 1 heaped tbsp oats
1⁄4 cup ghee
1 onion, cubed
1 tsp whole cumin
1 cinnamon stick
A few cloves (4–5 max)
3 whole cardamom pods
4–5 whole black peppercorns
3–4 sticks of fresh ginger, about 5cm in length
1 tsp fine black pepper
1⁄2 cup broken spaghetti (or soup pasta)
Chopped coriander for garnish

Preparation:
Sauté the onion in ghee until translucent.  To this add the whole cumin, allowing it to brown slightly. Add the stick of cinnamon, cloves, whole cardamom pods and black peppercorns. Add in the chicken, ensuring that it is cut into pieces without removing the bone. Add the salt, turmeric, crushed coriander and cumin powder. Let it simmer in its own juices for a few minutes, until the chicken is coated with turmeric. Add in the oats and sticks of ginger (you may cut or grate these for maximum flavour). Stir so all the flavours are combined.

At this stage, pour in about 2 cups of boiled water, and sprinkle over fine black pepper. Put the lid back on and let it boil.
The water should turn into a brown/ green colour. Taste for salt and add in some white pepper for extra flavour - just a dash. The liquid should start to thicken up, but the consistency should remain slightly runny.

Remove the chicken and shred the meat. Discard the bone and add the chicken back into the pot. Boil the 'soup' pasta or broken up spaghetti (optional). Once boiled, add into the soup.  Add loads of coriander to garnish, and serve with sticks of freshly made croutons.

This soup needs to boil for a minimum of 1 hour and 15 minutes to draw out all the nutrients from the bones. I recommend that you make a full portion of this soup and freeze the balance, if there are any leftovers. I've been ill on a few occasions and a tub always came in handy when I didn't quite have the energy to make it for myself​​​!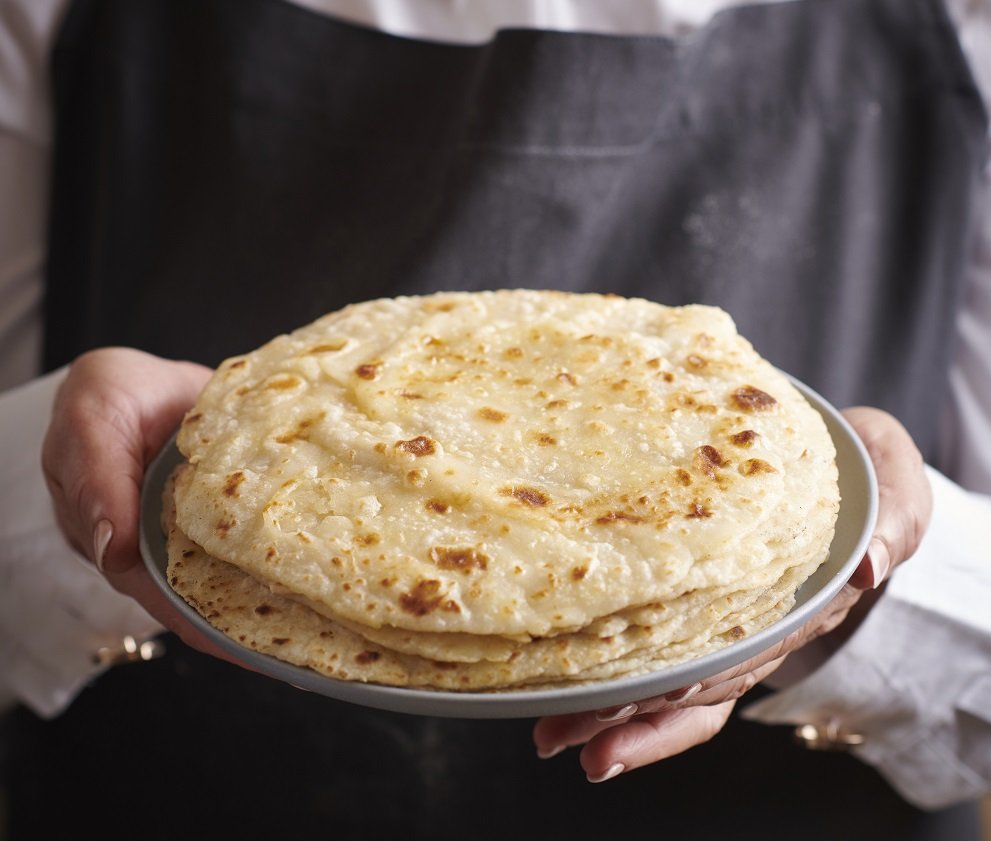 MIELIE MEAL ROTI
Serves 15
Prep Time 15 minutes
Cook Time 30 minutes

Let me guide you through the steps of making this special roti with mielie meal. This yields a super soft roti once toasted which has a soft and floury smell and texture. It is thinner than the traditional roti and best suited to eating with gravy curries like fish curry, yam or madumbi curry, banana curry or even on its own (as I prefer, with a cup of tea).

Ingredients:
2 ½ cups water
1 tbsp oil
1 tsp fine salt
2 cups creamy maize meal
¼ cup water
1 cup flour


Preparation:
In a thick based pot, add the 2 ½ cups of water, oil and salt. When the water starts boiling rapidly, add 2 cups of creamy maize meal. Stir well. Now add the ¼ cup of water, cover and leave to cook for 5 minutes. Reduce heat. The steam will cook the maize meal.

Empty into a dish. Add a full cup of cake flour. At this stage, you can use your food processor or hand-held beater with a dough hook to make the dough. If you prefer using your hands to bring the dough together, break the dough into pieces and bring it together again into one ball and knead thoroughly until you get a smooth, velvety dough.

Break into 15 equal-sized balls. Manipulate each ball into a disc and roll it flat until it is slightly bigger than a side plate.
Toast on a griddle on medium heat, turning once. You can add butter or ghee to toast.

TIP: Ratio is 2 to 1-2 cups mielie meal to 1 cup cake flour. If you use 4 cups of mielie meal, then use 2 cups of cake flour.