In our What to Cook series we ask some of our favourite Joburg chefs to share a recipe from their restaurants that you can try your hand at recreating at home. In this edition, Carolina and Graciela Rasenti from The Great Eastern Food Bar share their recipe for a classic Japanese Nasu Dengaku.

Carolina and Graciela Rasenti are a self-taught mother-daughter duo, with a love for cooking for others and a passion for all things Asian (design, food, aesthetics, fashion and culture). Together they launched one of Joburg's most popular pan-Asian restaurants, The Great Eastern Food Bar.

"When we opened the Great Eastern Food Bar, we had never worked in a professional kitchen but knew there was a gap in the markets for fresh, inspired, innovative Asian cuisine" explains Carolina. "We didn't want to lock ourselves into one region of the East, as there was simply too much for us to explore and share".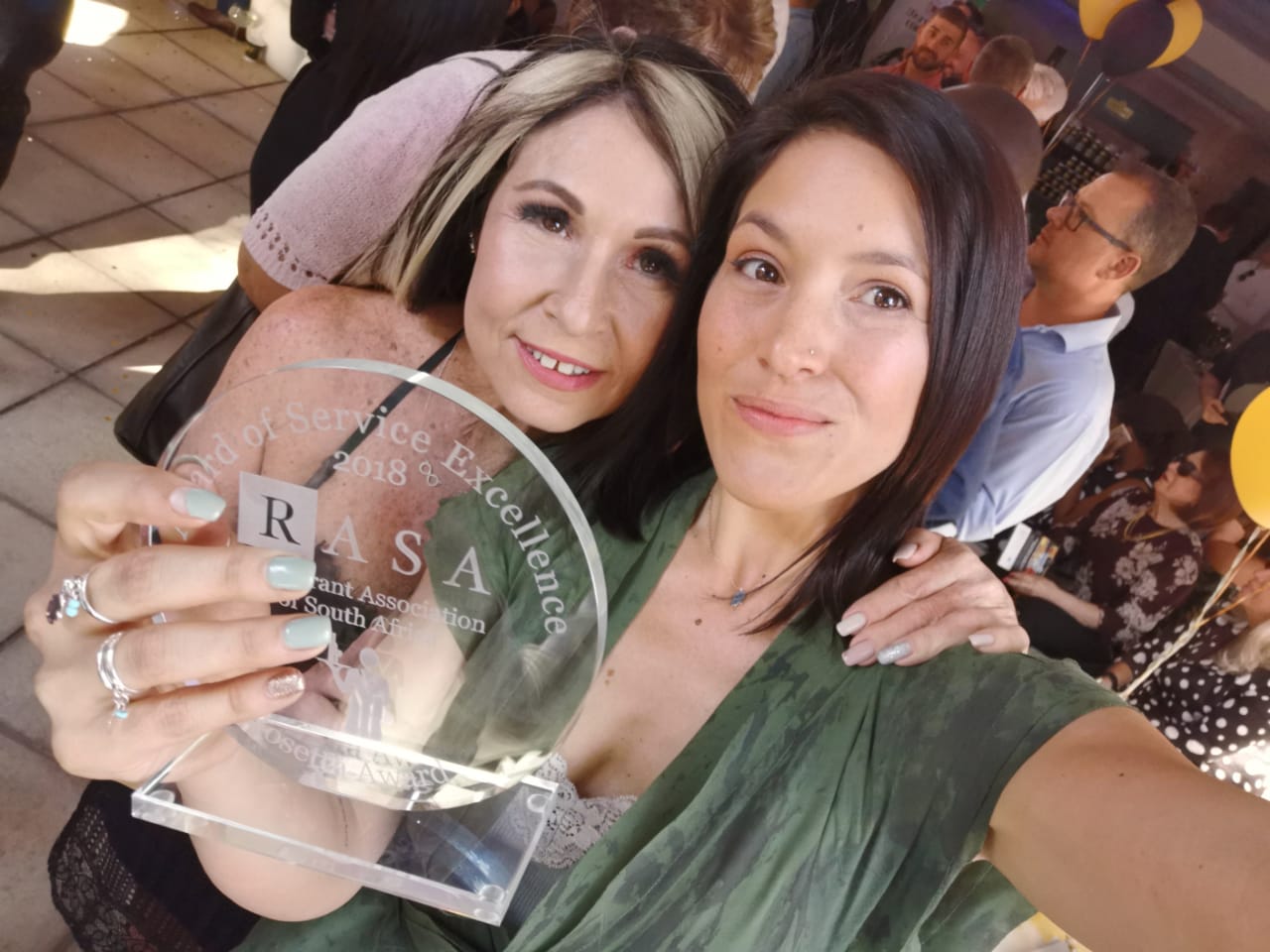 Originally located on the rooftop of the Bamboo Centre in Melville, in 2020 the restaurant moved to the Post Office Centre in Illovo. Here you can enjoy an eclectic pan-Asian feast in their super cute space paired with a selection of fine imported rice wines or Korean soju (you can also order regular South African wine too if you prefer!).

For takeaways The Great Eastern Food Bar is on Mr D and UberEats, although as ever, if you can, we recommend taking advantage of their Call and Collect service by calling +27 11 268 2128. It's cheaper and all of your spend goes directly to the restaurant and staff. You can view their Call and Collect menu on their Instagram page here.

To get you inspired to cook up some Asian classics at home the pair shared with us this recipe that they describe as a household favourite which is also often part of the restaurant kitchen's weekly meal prep.
Nasu Dengaku
A classic Japanese dish, nasu dengaku with miso glaze is both sweet and savoury. For those of us that enjoy a bit of meal prep, follow steps 1-5 and store everything in the fridge until you are ready to cook later in the day.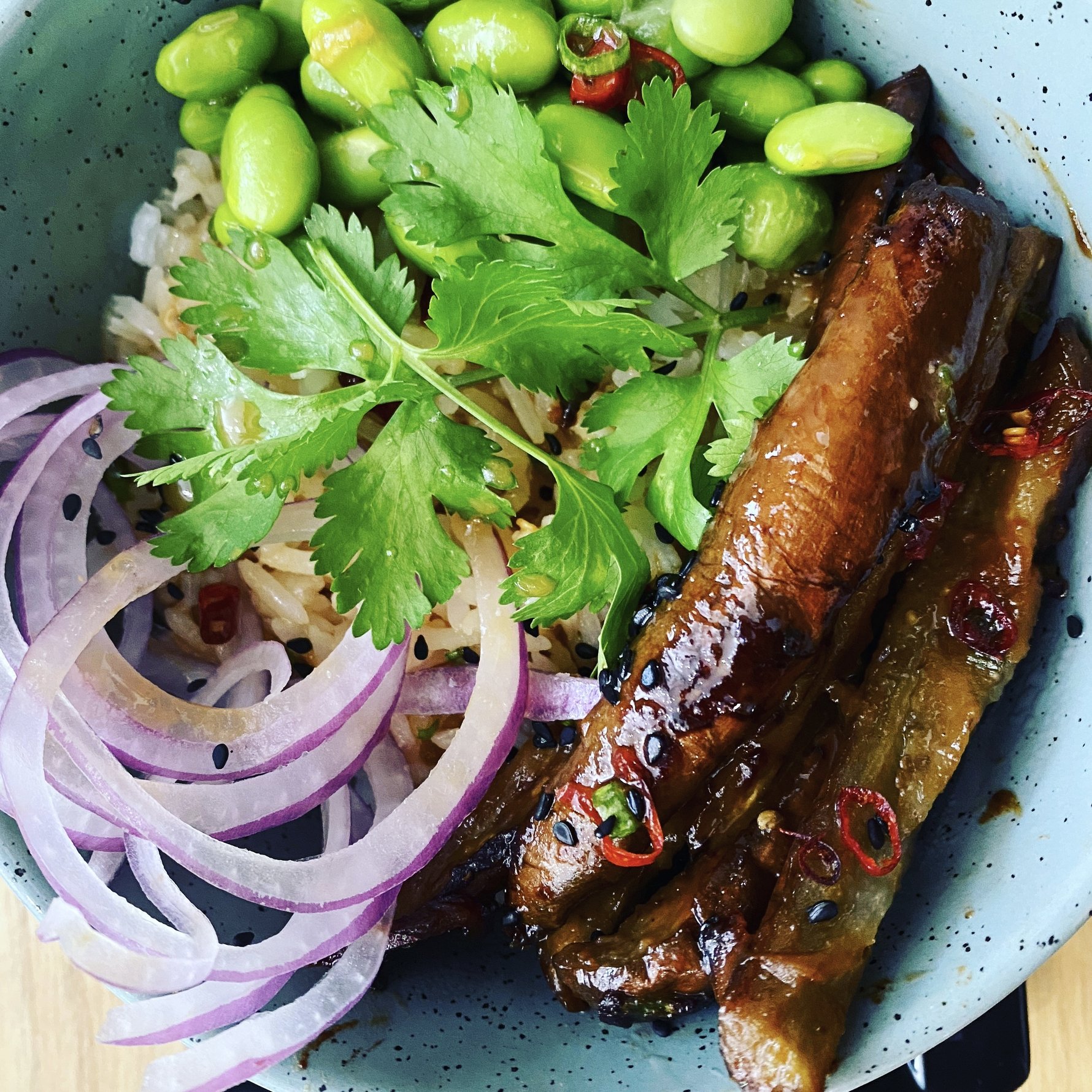 Prep Time: 5 minutes
Cook Time: 10 minutes

Ingredients
2 small eggplant
2 tablespoons vegetable oil or other neutral oil
1/4 cup miso paste (I use a mix of both red and white miso paste)
2 tablespoons mirin
1 tablespoon granulated sugar
1 tablespoon sake
Toasted white sesame seeds

Instructions
1. Slice eggplant in half and using a knife score the inside in small squares.
2. In a pan over high heat, add oil and put the eggplant in skin facing down.
3. Cook for a few minutes until skin is brown. Turn the eggplant over and cover with a lid. Cook until eggplant is cooked through (about 3 to 4 minutes).
4. Meanwhile, in a bowl, mix miso, mirin, sugar and sake.
5. Cover a cooking tray with foil and place the eggplant on top. Brush the miso dengaku mix on top of each eggplant until all the surface is coated.
6. Put in the oven and grill for 4 minutes. The miso mix should be bubbling when you take it out of the oven.
7. Sprinkle sesame seeds on top and serve hot.

Serving Suggestion
Serve hot on freshly steamed jasmine rice and drizzle excess sauce onto the rice.
Add steamed edamame beans and thinly sliced red onion on the side.
Finish off with roughly torn coriander leaves and chopped spring onion and add deep-fried chilli for some heat.