In our What to Cook series we asked some of our favourite Joburg chefs to share a lockdown recipe 

Marabi Club Katlego Mlambo's Amarula Chocolate Fondant

Katlego Mlambo is head chef at the jazzy Marabi Club at Hallmark Hotel in Maboneng – known for its superb food, slick service, and great live performances. This dynamic young chef was once group sous chef for Luke Dale-Roberts' award-winning Cape Town restaurants and also had the unique honour of being head chef for the Mandela 100 Years event held in Washington D.C. hosted by Barack Obama.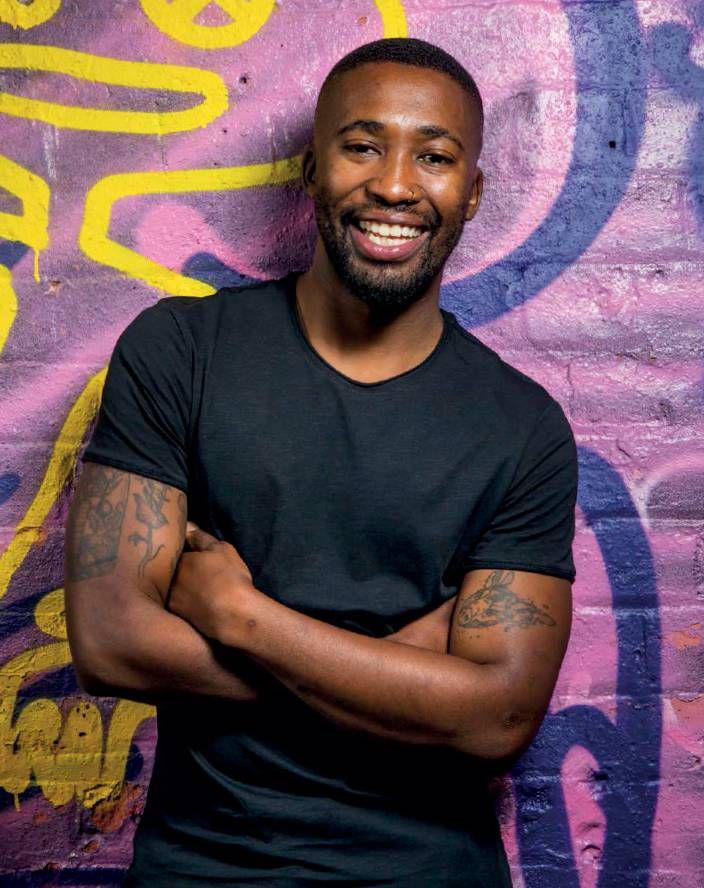 For his recipe, Mlambo says: "I chose a chocolate fondant because it's such a delicious and simple dessert, and it's very easy to mess up. But, if you get it right and you get that lush and gooey centre it puts a smile on anyone's face. Chocolate fondant reminds me of home and that warm hug you get from a loved one on a Winter's day.​​​​​​"

Follow Kalego Mlambo on Instagram @i_amkatlego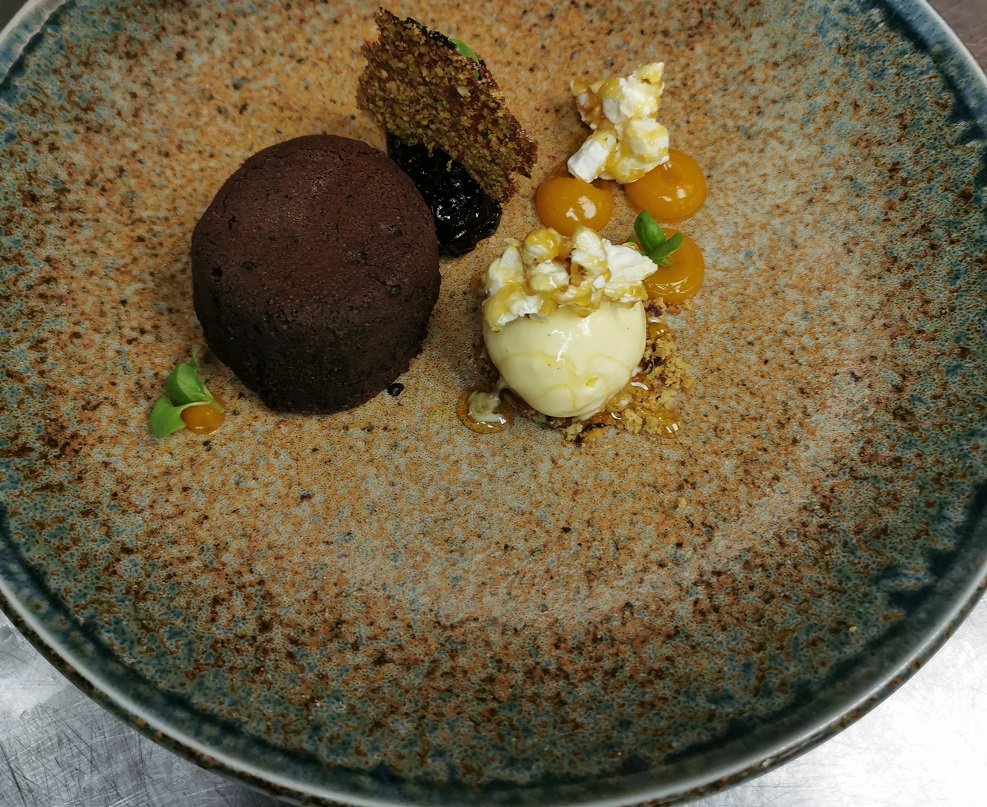 Amarula Chocolate Fondant 

Serves 4 

Ingredients:
4 Tbsp (60ml) unsalted butter, plus extra to grease
2 tsp (10ml) unsweetened cocoa powder, to dust
2 oz (50g) good-quality dark, bittersweet chocolate (minimum 70% cocoa solids), in pieces
1 large egg
1 large egg yolk
50ml Amarula
1/3 cup (75ml) superfine sugar
2 tbsp (30ml) Tia Maria liqueur
1/3 cup (75ml) all-purpose flour, sifted
Crème fraîche or vanilla ice cream, to serve
Fresh berries (for garnish)

Preparation:

Heat the oven to 325°F (160°C). Butter four ramekins (3 inches/7.5cm in diameter) and dust liberally with cocoa powder. Melt the chocolate and butter in a small bowl set over a pan of hot water, then take off the heat and stir until smooth.

Using an electric whisk, beat the whole egg, egg yolk, and sugar together until pale and thick, then incorporate the chocolate mixture. Fold in the liqueur, followed by the flour.

Divide the chocolate mixture among the ramekins and bake for 12 minutes. Turn the chocolate fondants out onto warm plates and serve immediately with a dollop of crème fraîche or a scoop of vanilla ice cream. Garnish with berries and ENJOY!