Masks are off and theatre curtains are up! Joburg's theatre scene and performance spaces are more vibrant than ever with comedy, drama, opera, ballet, orchestra performances, musicals, plenty of children's theatre and so much more on offer at venues across the city. There really is no excuse – book your tickets and support culture in this city.

From Shakespeare and modern theatre classics to family-friendly musicals, edgy and alternative performance art and intimate one-person plays, Joburg's theatres offer it all. Here's our guide to the city's best performance spaces. 
THEATRE FOR KIDS

National Children's Theatre 
Best for: Entertaining young children indoors and outdoors (they have an open-air stage)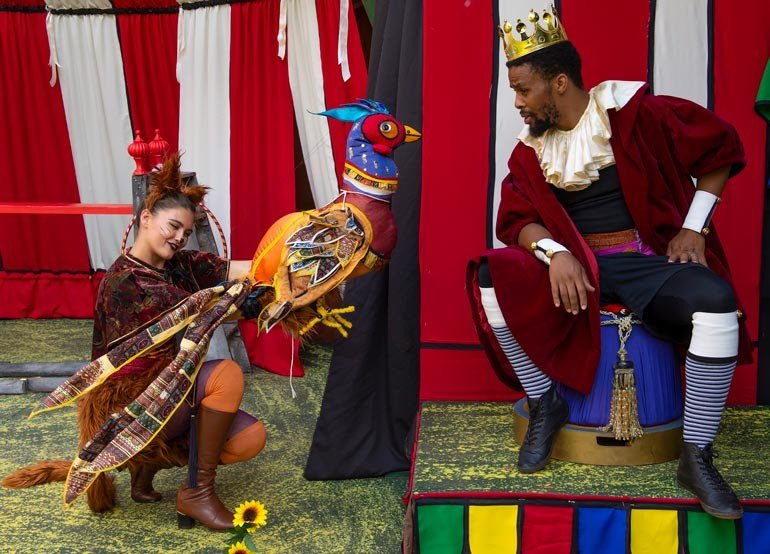 Through a kaleidoscope of lively and engaging performances, original and enlightening musicals, and interactive after-school programmes, National Children's Theatre's year-round programme of matinees is a delight. Shows are aimed at children aged 3 years and older with two indoor stages and the outdoor 'Imagination Theatre' stage, as well as classrooms for the theatre's weekend workshop academy for kids. If your kid has budding theatrical talent, this is the place for it. 
Where: 3 Junction Ave, Parktown, nationalchildrenstheatre.org.za
People's Theatre
Best for: Fun and affordable interactive kids productions with weekday and weekend matinees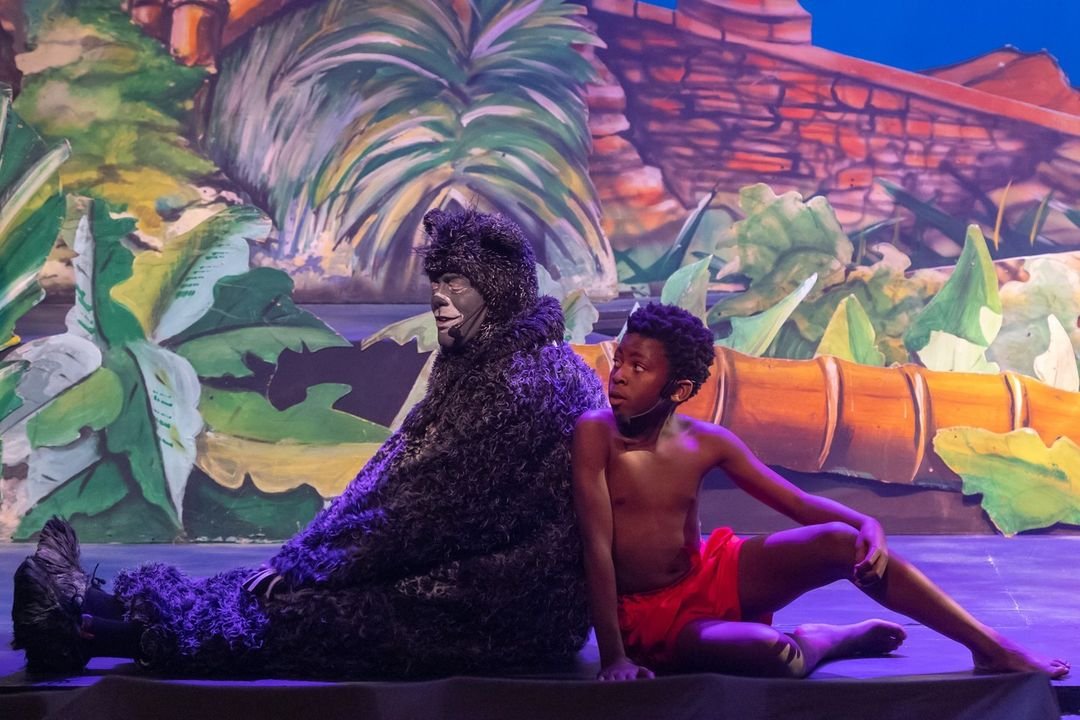 The People's Theatre, housed in the Joburg Theatre Complex in Braamfontein, stages up to eight top-notch designed-for-kids' productions each year, with runs of between four and six weeks. For more than 30 years the theatre has continued to present colourful and engaging shows that offer plenty of audience interaction and aim to be both fun and educational. Parents can sign up their child for an annual kid's club membership which grants members discounted tickets and a free ticket for performances close to your child's birthday. 
Where: Joburg Theatre complex, Cnr Loveday and Hoofd Sts, Braamfontein, peoplestheatre.co.za
THEATRES FOR STATE-OF-THE-ART PRODUCTIONS

Joburg Theatre
Best for: Blockbuster musicals, ballet and opera productions, and gala concerts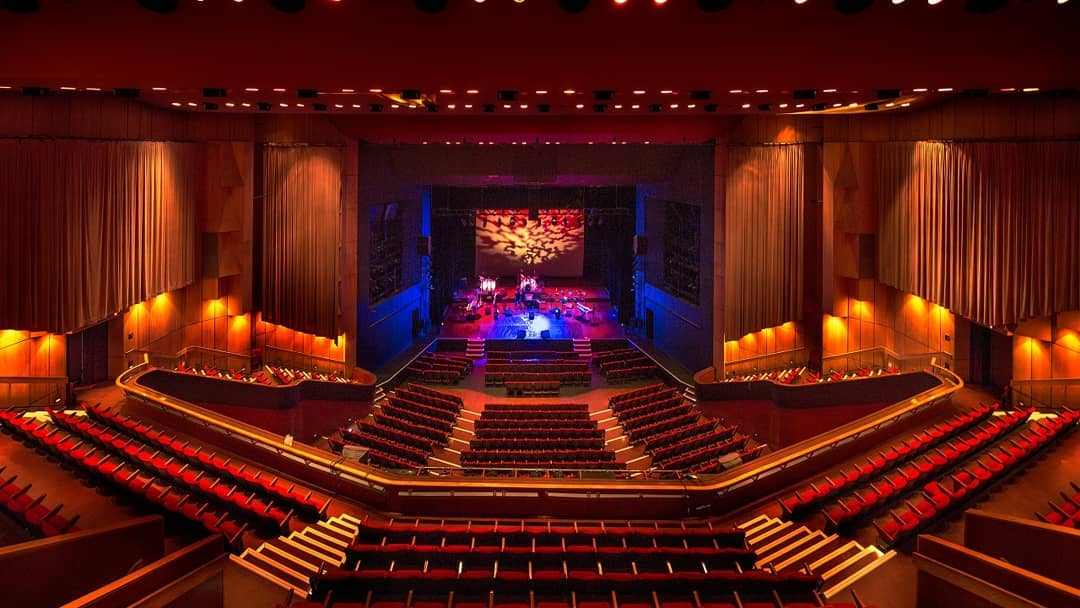 Joburg Theatre is the biggest theatre complex in the city and is the place to watch major productions that boast impressive sets, dazzling special effects often with a cast packed with famous names. The signature Janice Honeyman pantomime hosted annually in November and December is one of the most anticipated productions for family fun. The main auditorium, the Mandela Theatre, seats 1069 people and regularly hosts major musicals as well as performances by Joburg Ballet and Mzansi Opera. The smaller Lesedi Theatre (251 seats) and Space.com (148 seats) stage drama and comedy by upcoming writers. 
Where: 163 Civic Blvd, Braamfontein, joburgtheatre.com
Teatro @ Montecasino
Best for: Big stage international musicals, dance shows and concerts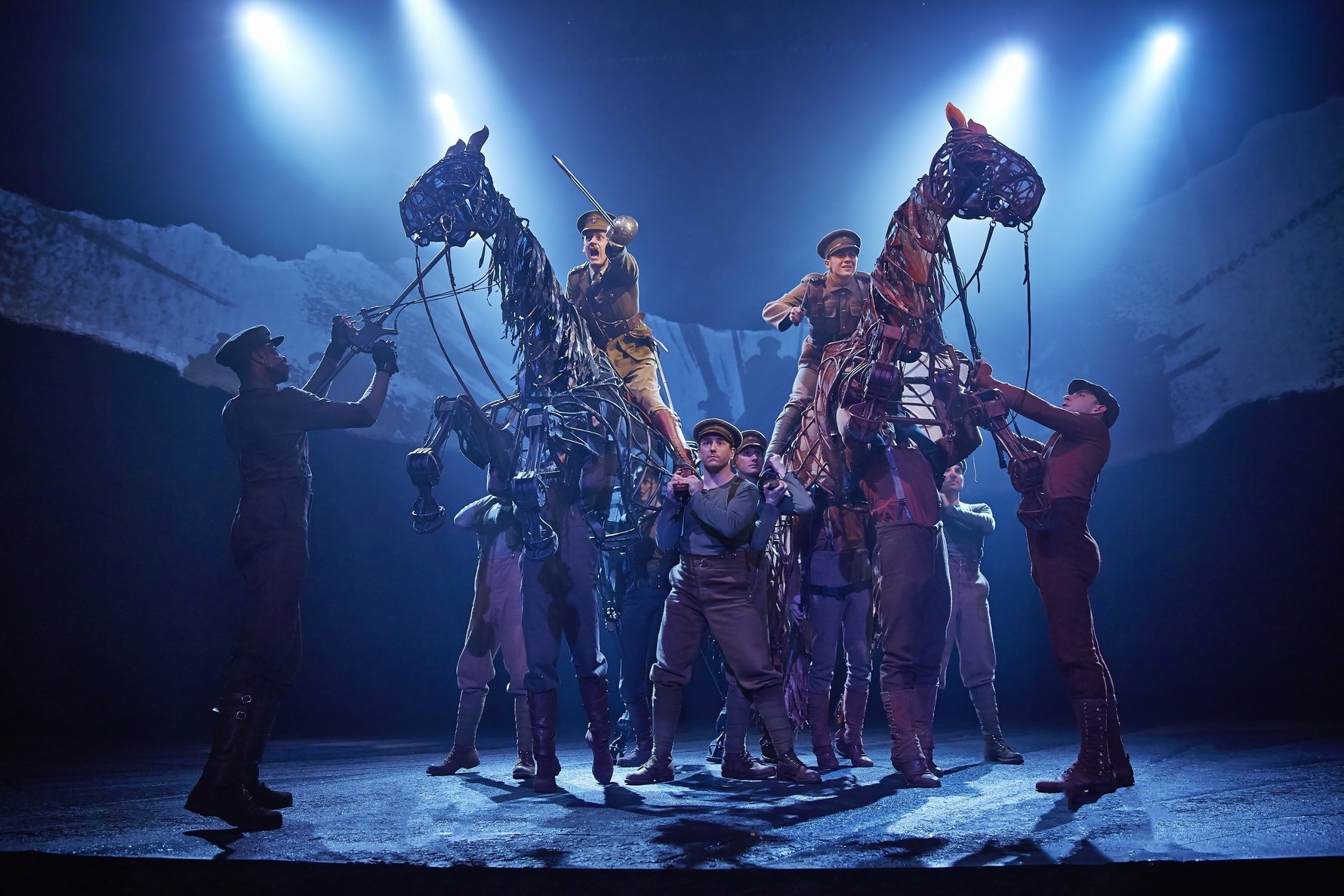 State-of-the-art Teatro @ Montecasino in Fourways opened its doors in 2007 with the international stage phenomenon 'The Lion King' that broke box office records with a 36 week run. The theatre has since staged scores of other Broadway musicals with top-flight local cast members. These include Chicago, Mamma Mia!, The Phantom Of The Opera, Cats, Dreamgirls, Stomp, The Sound of Music and Jersey Boys to name just a few.  
Where: Montecasino Casino and Entertainment Complex, Cnr William Nicol Dr and Witkoppen Rd, Fourways, montecasino.co.za
ARTHOUSE PRODUCTIONS AND AWARD-WINNING DRAMA
Market Theatre 
Best for: 20th and 21st Century South African and international theatre classics and new works by upcoming writers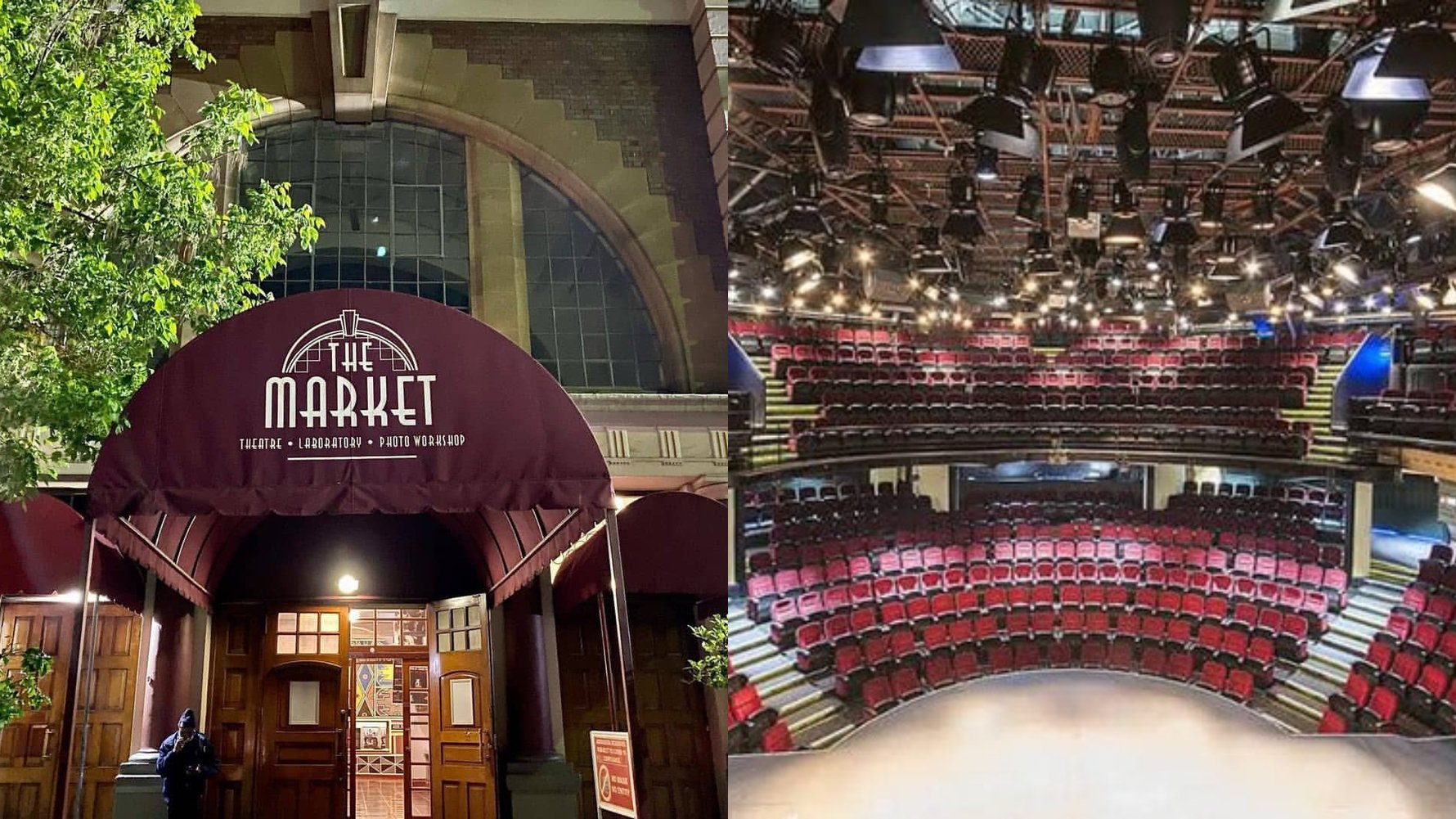 The Market Theatre was founded in 1976 on the site of the historic Indian Fruit Market in Newtown. The theatre became known around the world as South Africa's "Theatre of the Struggle" as it stood up to the apartheid regime, armed only with the opinion that culture can change society, staging productions with a multi-racial cast and bringing to life themes that confronted the realities of the time head on. Today the theatre focuses on developing and promoting new talent and is famous for its ground-breaking productions based on the works of local and international playwrights. If you are looking for the best of new African theatre and well as classic South African plays, this is a great place to start. Also look out for productions by the Market Theatre Workshop. 
Where: Cnr Lilian Ngoyi St and Miriam Makeba St (Mary Fitzgerald Square), Newtown, markettheatre.co.za
The Centre For The Less Good Idea
Best for: Experimental and multi-disciplinary performances that mix art, dance, poetry, music and theatre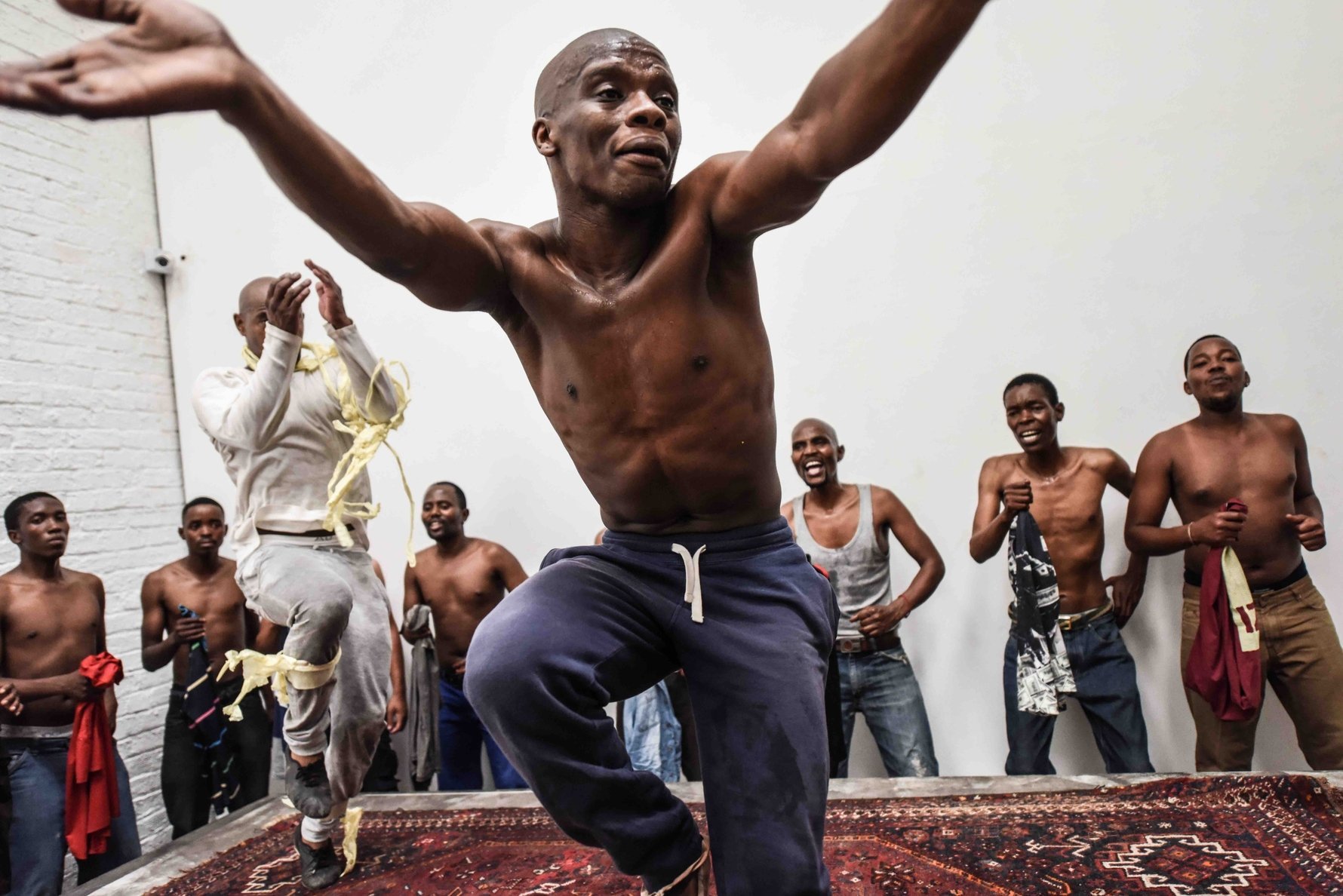 The Centre for The Less Good Idea is a unique cross-disciplinary, non-commercial performance space that acts as an incubator for creative collaborations, and the exploration of ideas about performance. Founded in 2016 by world-renowned artist William Kentridge at Arts on Main in Maboneng (next to the artist's studio), the Centre creates a rich ongoing programme of performances and projects, that start as collaborations and lead to live performances hosted as regular curated 'seasons'. Don't come here expecting classic narrative theatre. Productions are experimental and multi-disciplinary in nature combining sound, installation, animation and performance and most are only ever staged once.
Where: Arts on Main, 264 Fox St, Maboneng, City Centre, lessgoodidea.com
Auto & General Theatre on the Square
Great for: New plays and comedy by local writers in the heart of Sandton
Located on Nelson Mandela Square in the heart of Sandton City, this well-established independent theatre is a beacon of culture in what is often an extremely commerce-focused corner of the city. The theatre presents a full schedule of local comedy, classical music, award-winning international drama and plenty of South African theatre premieres. A great place to support new works by local playwrights.
Where: Nelson Mandela Square, West St, Sandton Central, theatreonthesquare.co.za
Pieter Toerien's Montecasino Theatre and Studio
Great for: Intimate theatre productions, cabaret and musicals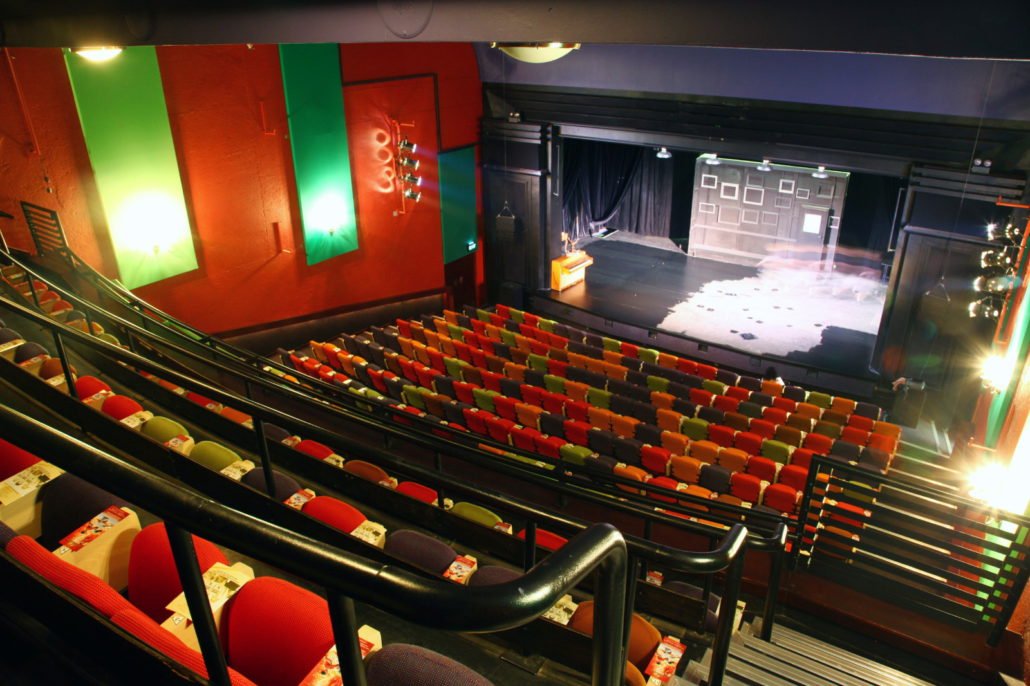 Following the closure of the historic and influential Alhambra Theatre in Doornfontein, Pieter Toerien opened this theatre at the Montecasino complex in 2000, presenting a mix of South African productions of stage classics plus cabaret, stand-up comedy, live music and the occasional musical. In 2011 the Main Theatre underwent a major refurb increasing its capacity to 400 while the smaller and more intimate studio theatre seats 150.
Where: Montecasino Casino and Entertainment Centre, cnr Montecasino Blvd and William Nicol Dr, Fourways, pietertoerien.co.za
UJ Arts Centre Theatre
Great for: New South African theatre and dance by emerging playwrights and choreographers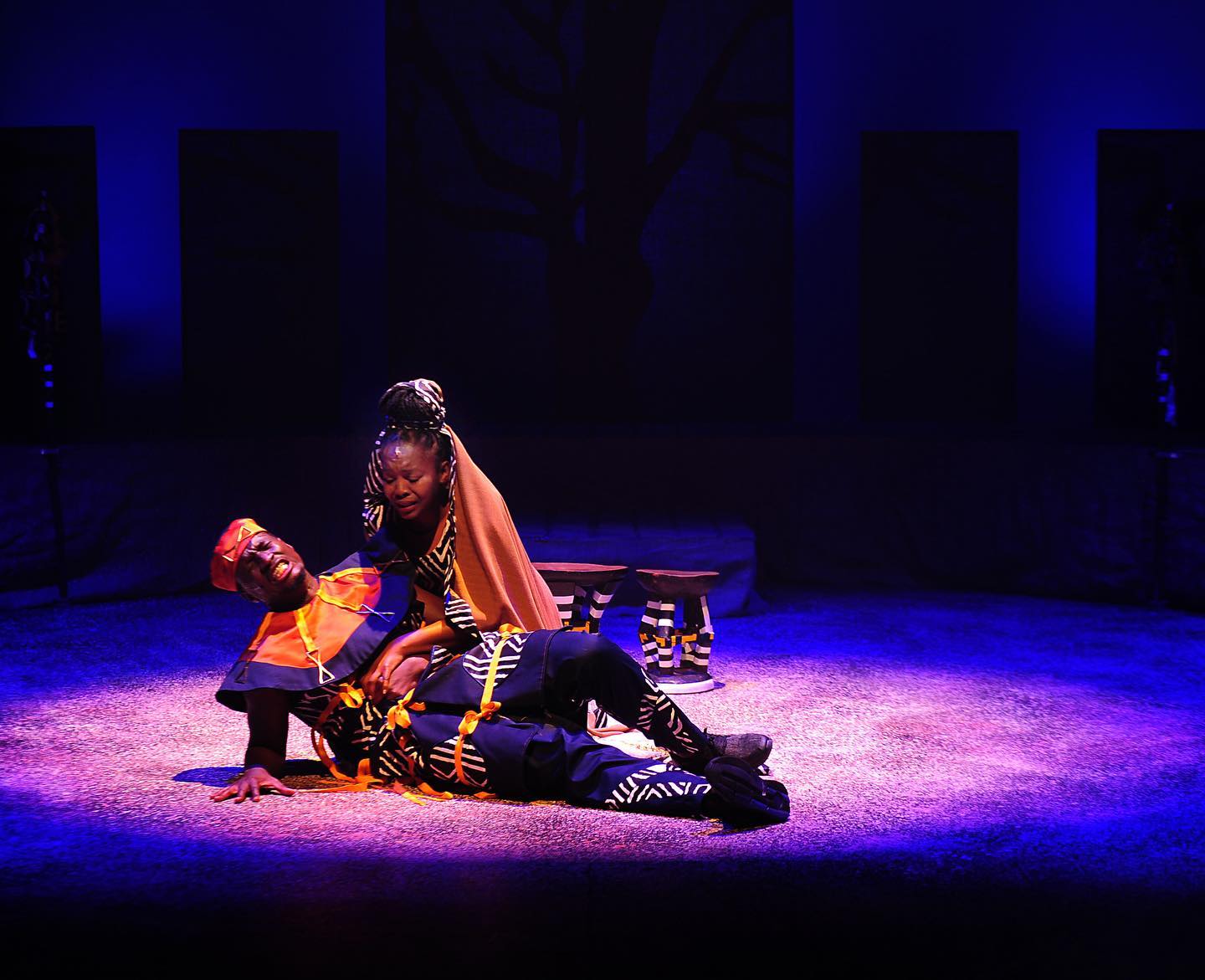 This large, modern and comfortable campus arts theatre at the University of Johannesburg Kingsway Campus has a solid reputation for staging interesting productions drawn from the arts faculty's students and alumni, as well as major shows by leading South African theatre and dance companies. Seating 436 it is a spacious theatre with a large and modern stage set-up capable of hosting surprisingly sizeable productions. Note that it is required to show a Covid vaccine certificate or a negative rapid test to enter the university campus.
Where: UJ Kingsway Campus, Auckland Park, uj.ac.za
Wits Theatre
Great for: Interesting student productions and occasional theatre festivals

Small theatre and performing arts venue attached to the Wits University campus in Braamfontein, this venue is usually the host for the annual 969 Festival that sees productions from the annual National Arts Festival in Grahamstown brought to Joburg for a special run. Since Covid the theatre's programme has been slow to revive to the regularity that it once had although it is worth keeping an eye out for their occasional student productions. Note that it is required to show a Covid vaccine certificate or a negative rapid test to enter the university campus.
Where: Wits University campus, Cnr Jorissen and Station Sts, Braamfontein, wits.ac.za/witstheatre
COMMUNITY STAGES AND INDEPENDENT THEATRE
Dunkelder Theatre ​​
Best for: Intimate stand-up comedy, one-person plays and Afrikaans-language theatre and poetry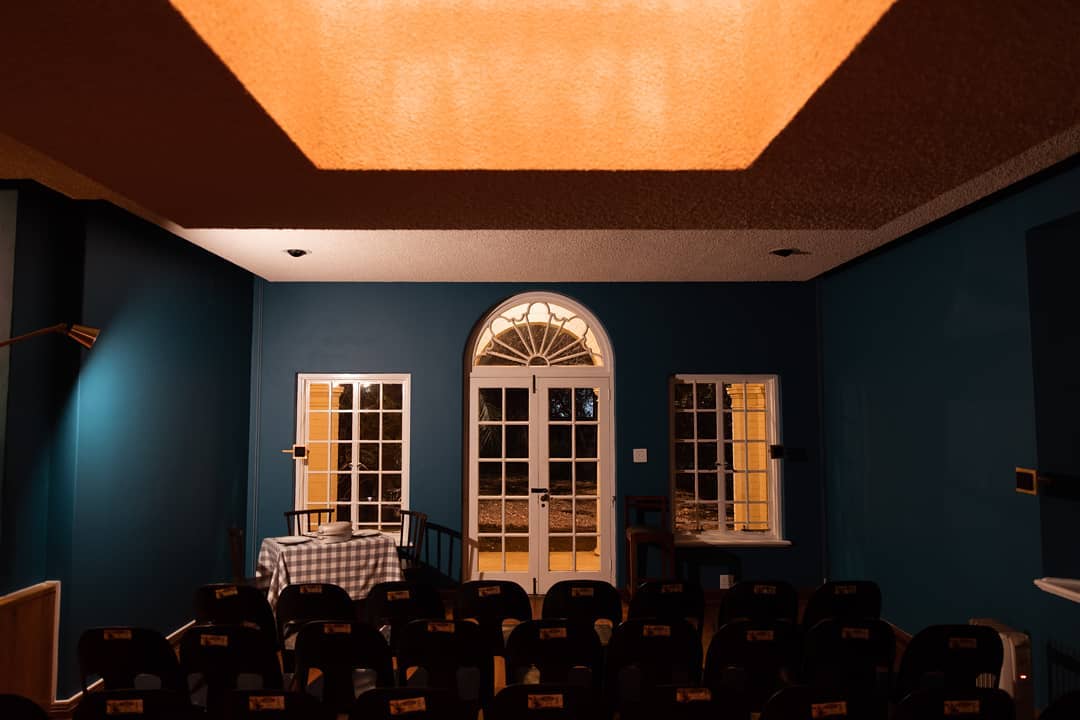 After struggling to find a venue intimate and charming, yet also spacious enough to host their own show, in early 2018, Lejanie and Wortel Strydom decided to transform their grand Dunkeld home with its romantic Art Deco flourishes into a cosy independent theatre. The theatre can be reconfigured to suit the vision and needs of the artist, and since opening in 2018 has hosted local stand-up comedy, live acoustic sets and one-man shows as well as dreamy photo shoots and private events.
Where: 63 Kent Road, Dunkeld, dunkelder.com
Theatre in the Park
Best for: Cabaret, stand-up comedy and live music in a unique location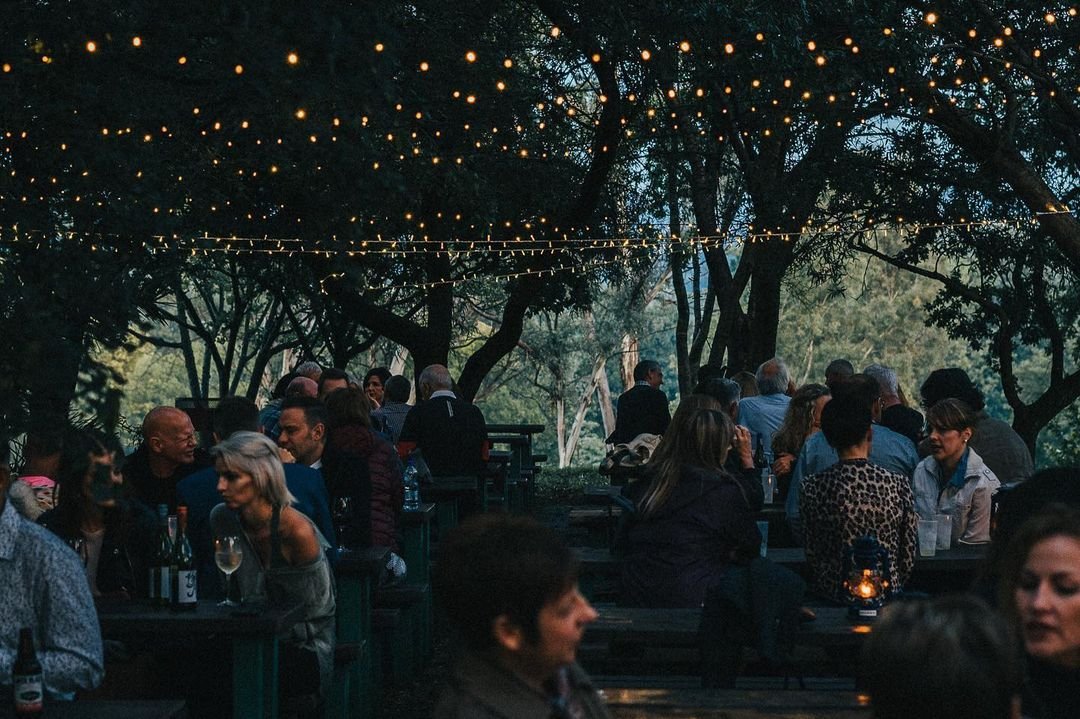 Did you know that there's a theatre inside Delta Park? Theatre in the Park, founded by entertainment veteran Lyall Ramsden is a unique theatre space that creates live music and intimate theatre events that are usually paired with a pop-up food and wine experience hosted under the trees outside. Inside the theatre seats up to 200 while outdoor performances can accommodate up to 300. Due to its location performances are usually weekend matinees.
Where: Delta Park Environmental Centre, Intersection of Rd No. 3 and Rd No 5, Victory Park, theatreinthepark.co.za
The Theatre Linden
Great for: Poetry recitals, live music and intimate performances that benefit from the building's grand acoustics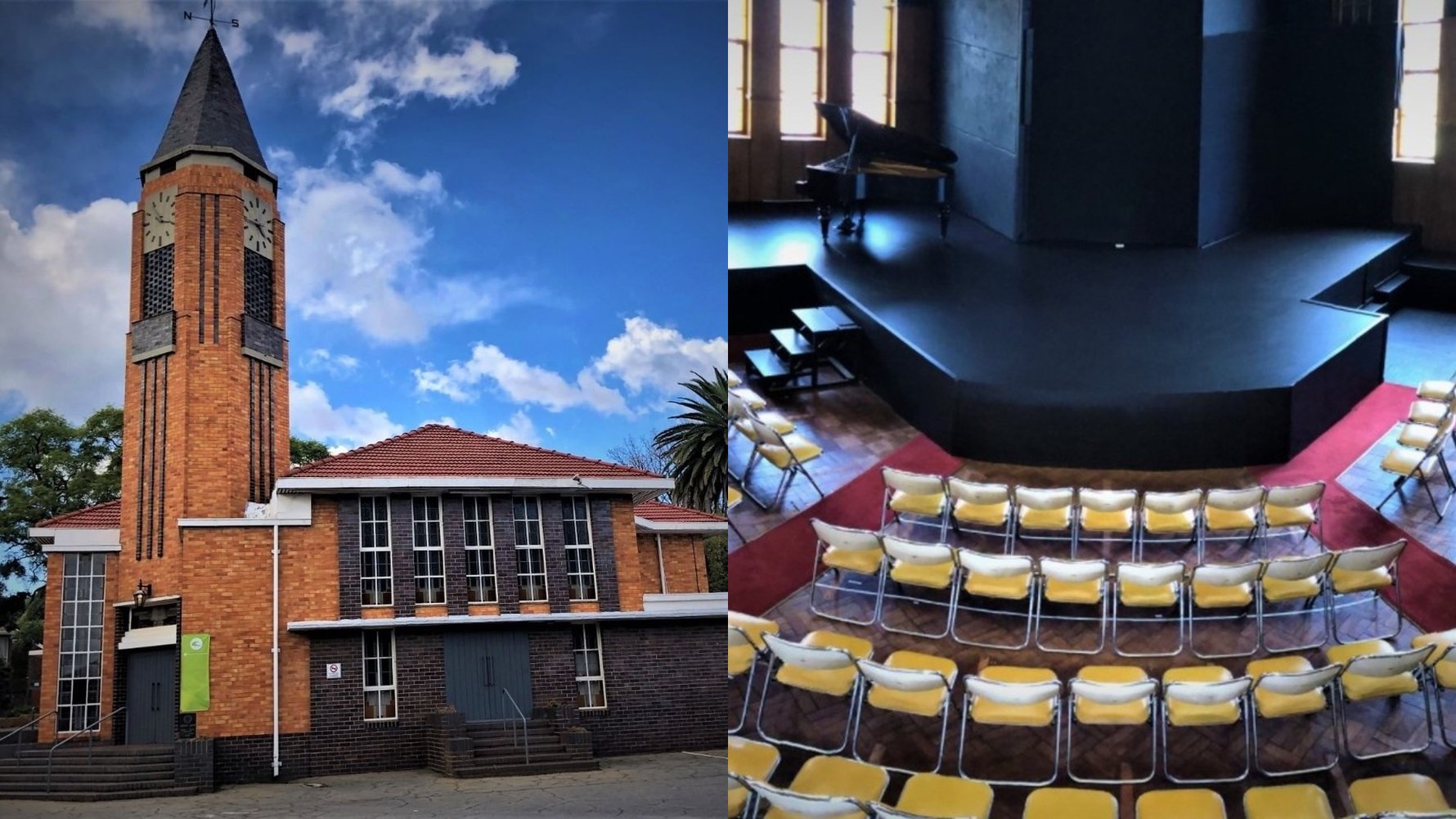 In 2021 actor, director and producer Andre Stolz was looking for a venue to stage a solo performance when he stumbled upon an 85-year-old church in Linden that could do just the job. He worked to repurpose the building and transform it into Joburg's newest independent theatre which now regularly hosts comedy shows, classical and jazz music recitals (especially enjoyable given the church's acoustics) as well as staged readings, dance performances, drama and poetry. 
Soweto Theatre
Great for: Live music, poetry, theatre festivals and contemporary South African classics

The eye-catching Soweto Theatre building with its curved, colourfully tiled facade, opened in 2012 as a space for Soweto's burgeoning music and performing arts scenes. Operated by City of Joburg, the theatre is mainly used for concerts and poetry recitals and also occasionally stages plays produced by local writers. The theatre houses three performance venues, including an outdoor amphitheatre, and state-of-the-art acoustics. 
Where: Cnr Bolani Rd and Koma St, Jabulani, Soweto, sowetotheatre.com
Multi-purpose stages
Other venues we recommend that occasionally stage theatre productions are The Bioscope at 44 Stanley, who offer a regular comedy night, and James Findlay's amazing bookshop at Rand Club which has been known to turn into a stage for intimate music performances and theatrical shows. We also would like to mention the Roodepoort Theatre, which we haven't had a chance to visit but hope to soon. 
Please let us know if you think we should include any other venues in this list by emailing us at johannesburg@inyourpocket.com.