In our monthly shopping blog, we look at what's new to shop in Joburg, the shopping capital of southern Africa. New markets, vintage furniture, antiques hunting and quirky local gifts, here's a look at what made our list this month. Catch up on February's edition here.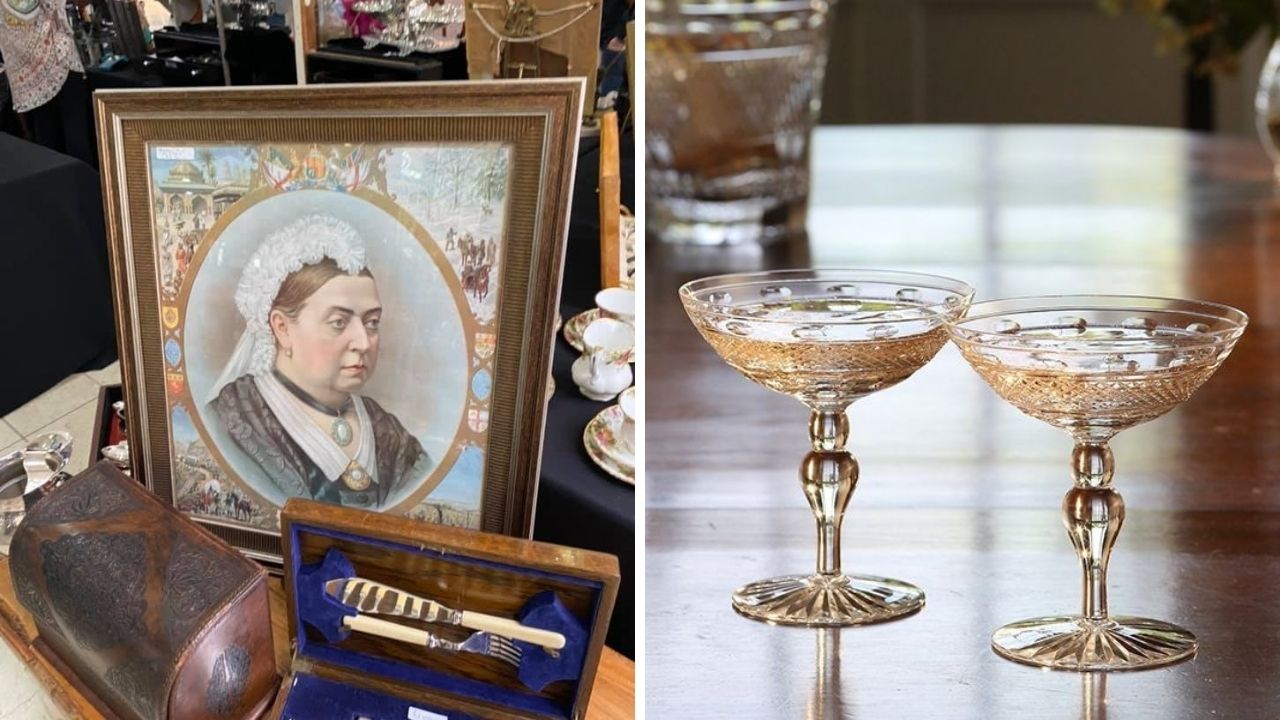 Pretoria's oldest and biggest antiques and collectables fair returns on Human Rights Day (open 08:30-16:00) with a special charity fundraising edition in aid of the SPCA, at Brooklyn Mall. This is an antique shopping extravaganza with more than 75 dealers offering everything from vintage fashion to porcelain. If you have something special at home that you think might be valuable, bring it along to get a free valuation from one of the antique dealers. Find Brooklyn Mall at corner Veal Street and Middel Street, Brooklyn, Pretoria.
Strauss & Co launches an online shop


Strauss & Co, one of South Africa's leading fine art auction houses, has launched a new online shop as part of a new creative collaboration with leading local brands. The Strauss & Co Shop offers art, jewellery and other decorative pieces that will only be available for a limited time as part of a pop-up style offering curated by the auction house's team of specialists. First up in the online store is local jewellery designer Taz Watson, known for her unique range of handmade jewellery including, heirloom rings, necklaces, earrings, and pendants made from African gemstones. Shop the new online store at straussart.co.za.
Palesa Mokubung launches decor brand Mantsho Lifestyle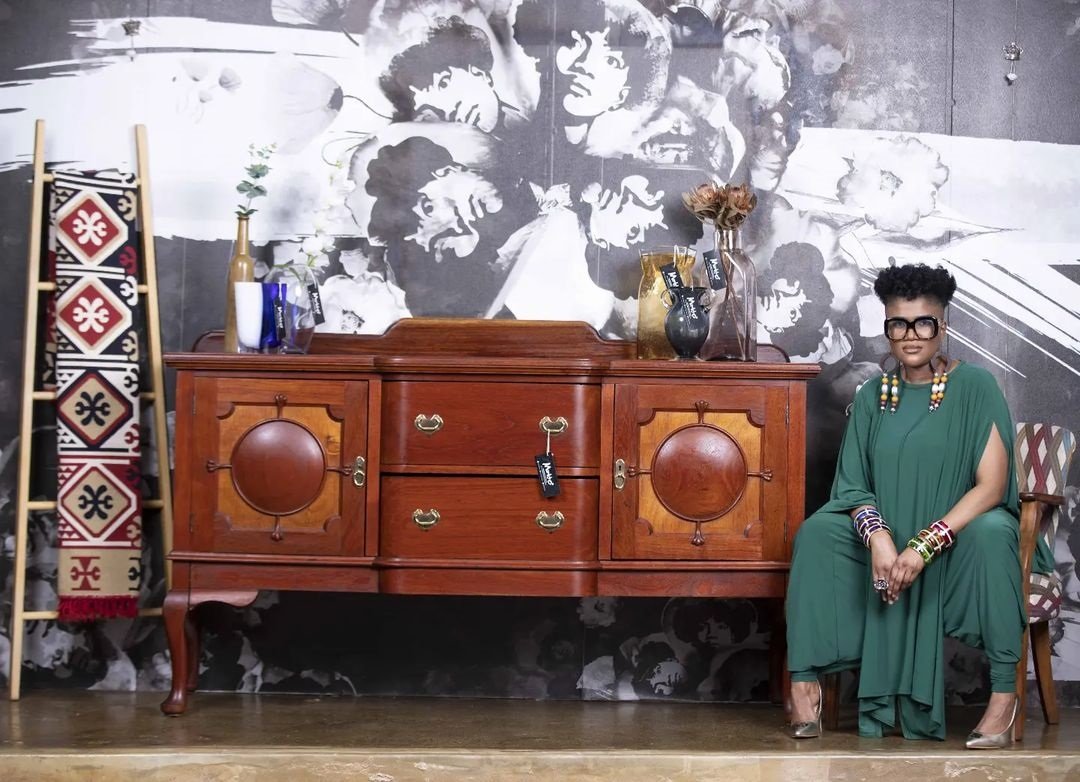 Palesa Mokubung is a major trend dictator whose unique fashion label Mantsho by Palesa Mokubung has long been a fashion week favourite (she even designed a limited-edition global collection for H&M) and who counts scores of local celebrities as devoted fans. Always innovating and striving to stand out from the crowd, Palesa's latest project is Mantsho Lifestyle a brand new home decor label. Inspired by her love and passion for sustainable living, the new label specialises in a beautifully curated collection of upcycled vintage furniture that mixes both antique and modern aesthetics. You can shop the new Mantsho Lifestyle collection online here.
Apply to be a vendor at Mmoho Block, a new market launching in Waterfall


Mmoho Block is an exciting new market launching at the lovely Waterfall Park next to Mall of Africa. The word Mmoho in Sesotho means together. It's a response to the Covid isolation of the past two years, a necessary point of reconnection. Some 100 stalls are planned for the first edition happening on the weekend of April 30. This new quarterly market promises to showcase great local fashion and design, delicious food and designer cocktails plus there's also live music, carnival rides and sunset salsa dancing. Applications to become a vendor are now open. The market is an initiative of the super successful Linden Market team – and has been consciously designed to suit its unique setting. Find out more and apply to join the market at mmohoblock.co.za/application.
 
A world of whisky at WhiskyBrother&Co in Hyde Park Corner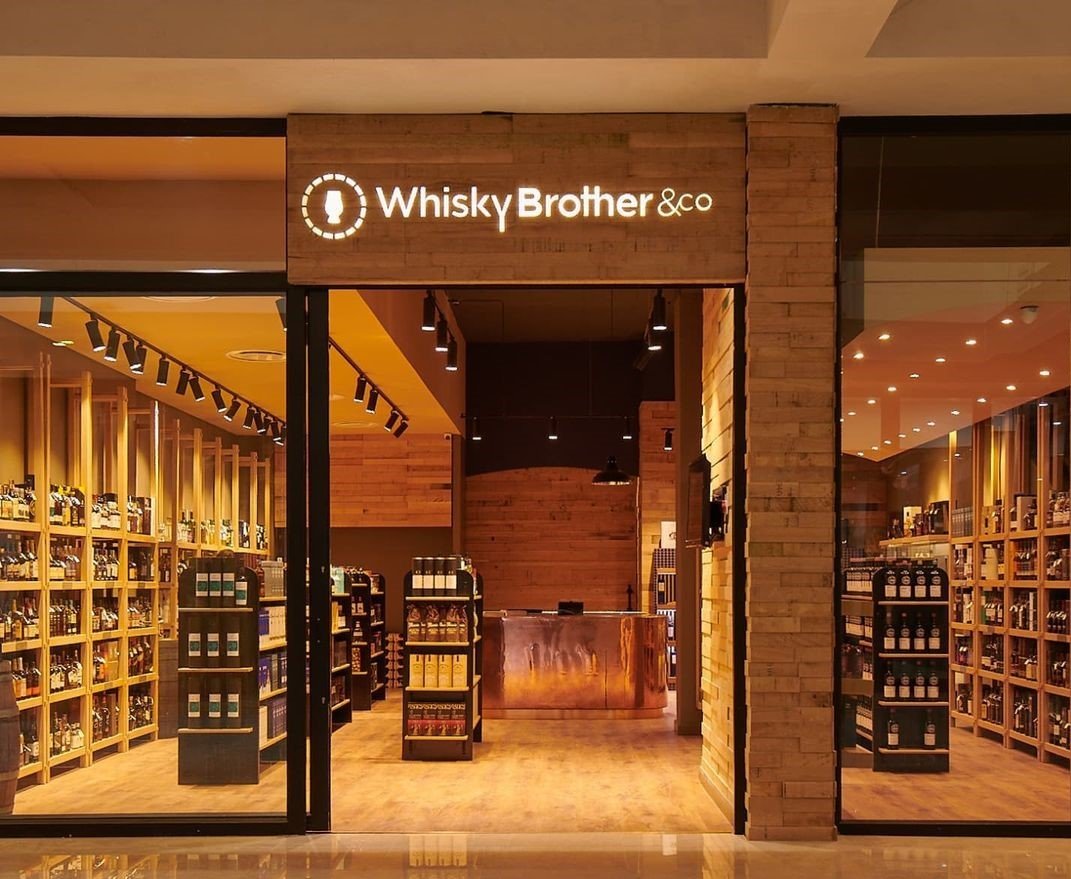 WhiskyBrother&Co is the headquarters of all things whiskey in Joburg. This specialist store has clocked up scores of awards for its offering of more than 1300 of the finest whiskies from across the world. The store now also sells other craft spirits and a selection of fine wines too. To house it all their flagship Hyde Park Corner store has recently expanded its space, meaning there's now also even more room to host intimate whiskey tasting events while showcasing their glorious collection in full. Find them on the lower level of the Hyde Park Corner Mall. 
Sandton's biggest antiques fair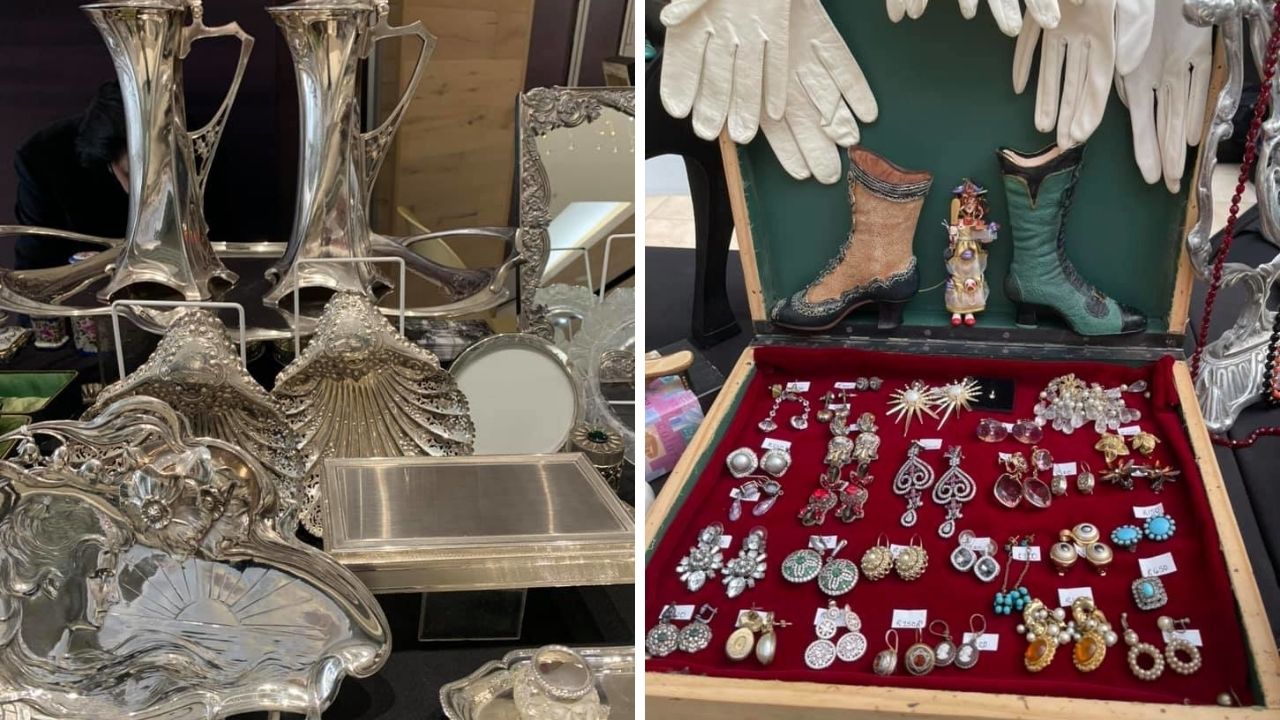 Did you know that the Nelson Mandela Square Antiques Fair is Joburg's biggest antiques event and Sandton's oldest too? Held on the first Sunday of every month at Nelson Mandela Square the fair attracts dozens of top collectors and antique dealers from across the region. From furniture and homeware to decorative arts and collectible memorabilia, this is a brilliant place to hunt for otherwise hard-to-find little treasures. Catch the next edition on Sun Apr 3 from 10:00–16:00.
I want that! What's on our shopping wishlist this month...
Who doesn't love browsing? We love local, and from fashion to decor, gifts and accessories there's always something creative to catch one's eye. Here are some beautiful things that we spotted this month..

HANDMADE IN AFRICA: These fun beaded designs by Monkey Biz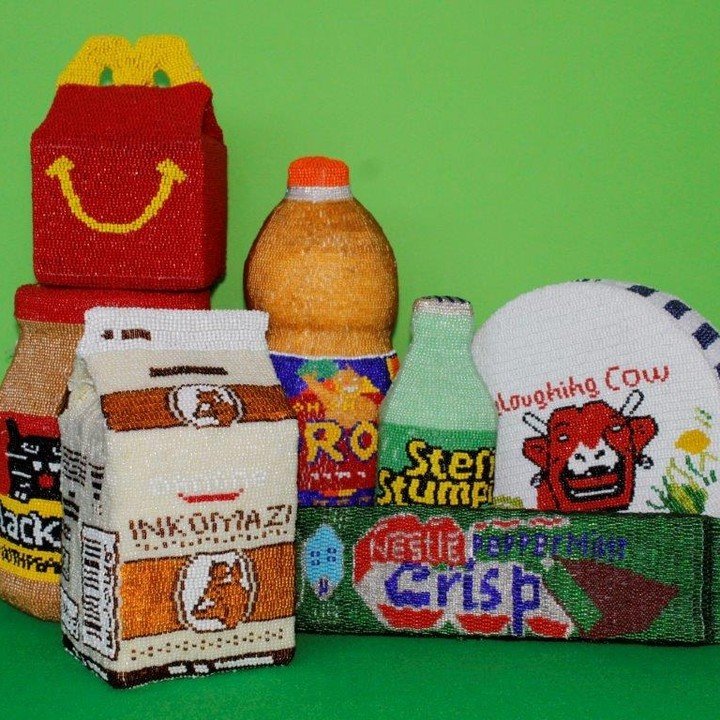 We recently travelled to Mpumalanga to visit the 2022 Beautiful Things exhibition, a showcase of South African craft that features the work of 90 creative artisans from all over the country. The quirky beaded Grocery Collection from Cape Town NPO Monkey Biz had us hooked.  See Beautiful Things 2022.

VINTAGE FINDS: The Russell Kaplan Wunderkammer auction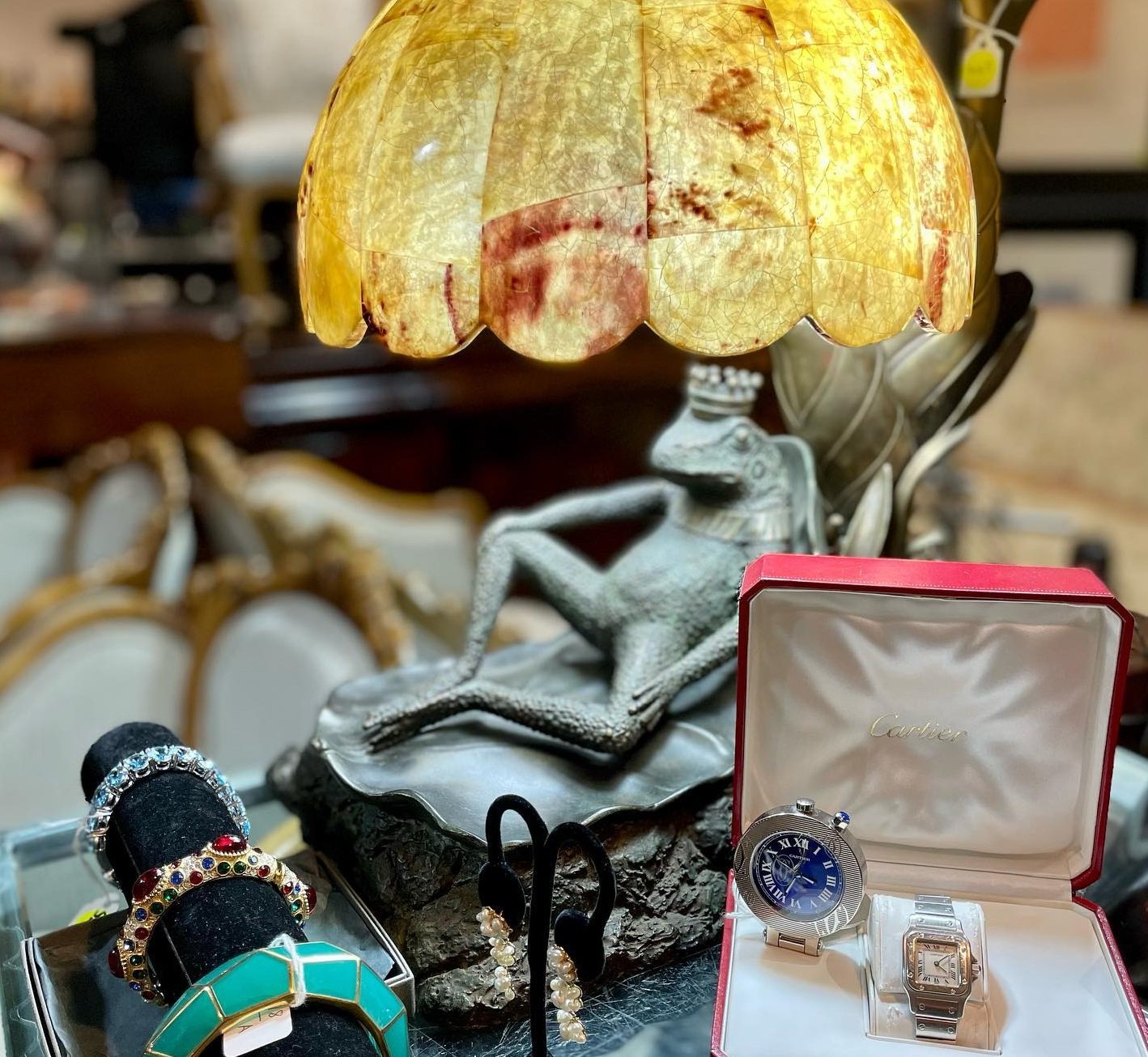 With hundreds of items on sale, ranging from furniture to fashion, art and antiques, Russell Kaplan's regular 'Wunderkammer' auctions are always a great place to pick up something unusual that you wouldn't ordinarily find anywhere else. Browse and bid the March auction online at rkauctioneers.co.za. 

STYLE FILE This T-shirt by Love Jozi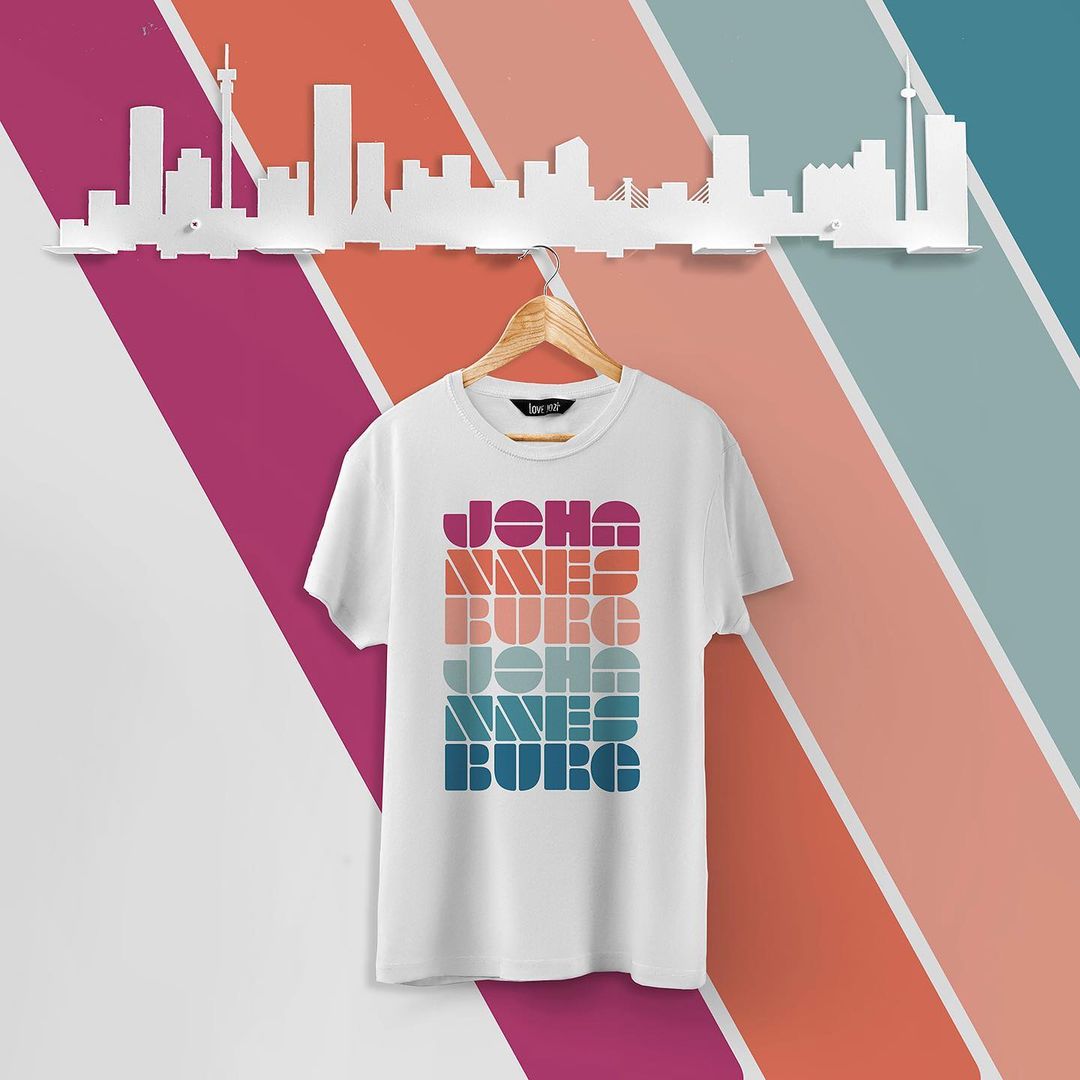 Love Jozi has long been one of our favourite Joburg brands and we can never get enough of their T-shirt designs that reference Joburg lifestyle and iconic landmarks. Every season sees new designs added to their extensive archive of Joburg-inspired T-shirts. We love the colours and the font on the 'Joburg type' T-shirt. Buy it online at lovejozi.com.