In our What to Cook series we ask some of our favourite Joburg chefs to share a recipe from their restaurants that you can try your hand at recreating at home.

In this edition, Chef Freddie Dias from Séjour, the fine dining restaurant at the luxurious The Houghton Hotel, shares a recipe for a Moroccan salad from the restaurant's winter 2021 menu. 

Formerly of Luke Dale Roberts' celebrated Pot Luck Club in Cape Town and later head chef at Basalt at Joburg's The Peech boutique hotel, a passion for travel defines much of Freddie Dias's cuisine. His take on fine dining is best described as "fine without the fluff". His dishes are eclectic and creative, mixing flavours and styles from a variety of culinary traditions, and the menu at Séjour is a global experience with wide-ranging influences.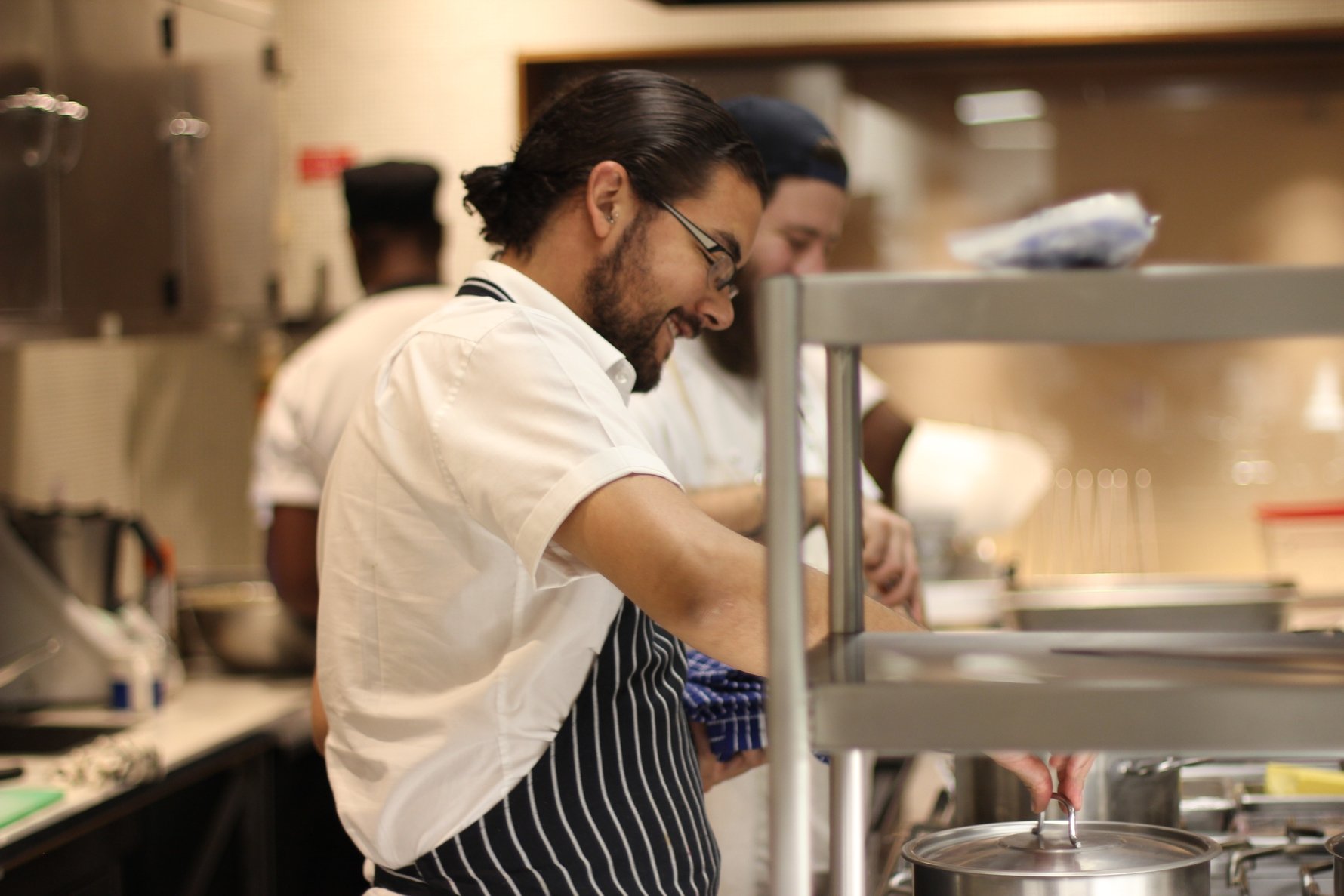 "This recipe is on our menu currently and it is seasonal and accessible. It is something that you can easily make at home even with a modest kitchen setup. 

My philosophy about these recipes is for people to engage with them and enjoy them. Tweak things or change them. As long as the end product is delicious! Don't be scared of food, approach it with curiosity and wonderment. Food should challenge people sometimes, not in a bad or scary way but in a way that challenges preconceptions and inevitably something that people can learn from.

I am endlessly chasing knowledge and am learning about food. It's wonderful and so rewarding and enriching. That's what I hope to share with people." ~ Freddie Dias
Moroccan Winter Salad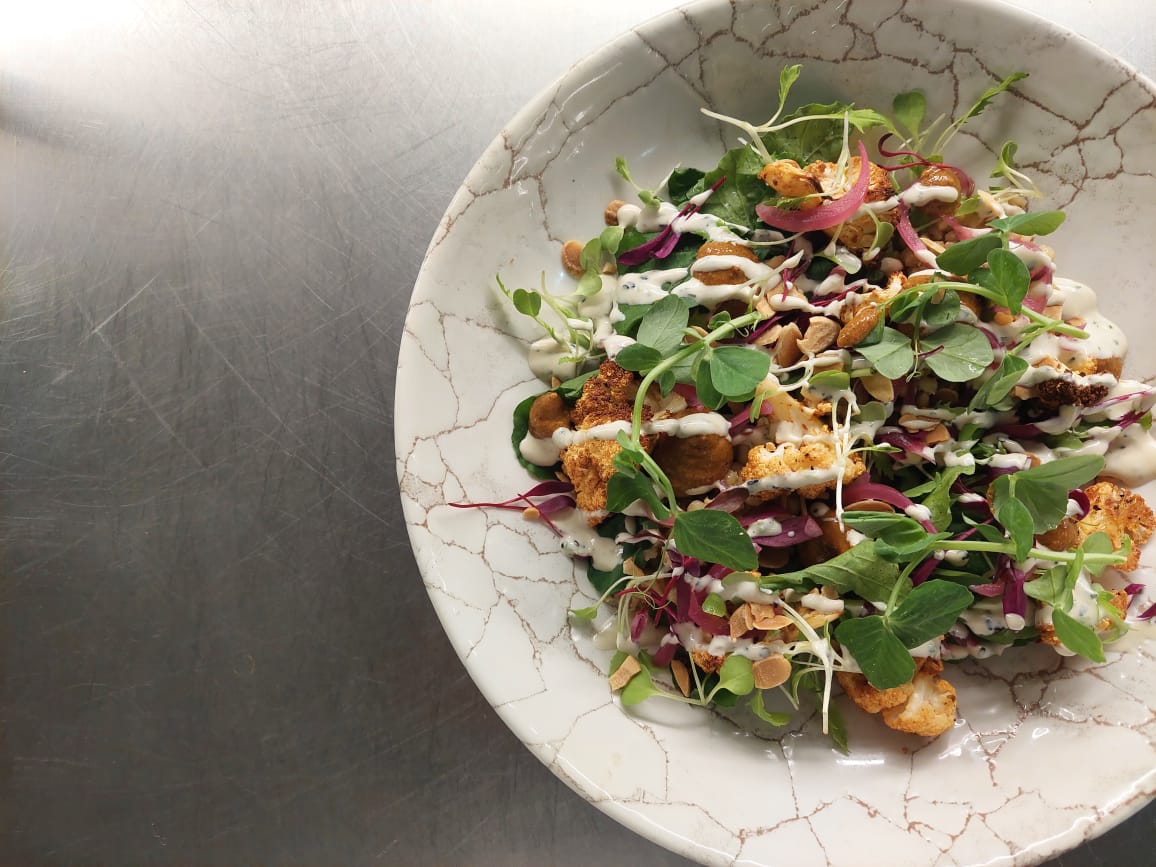 Pickled Red Onions
Ingredients:
1l Master Pickle (we make our master pickle at Séjour from 1l rice vinegar, 1l water, 360g sugar and 40g sea salt)
1kg Red onions, thinly sliced
5g cardamom
1g cloves
2g black mustard seeds
1g star anise
3g fennel seeds
1g bay leaves

Add all the spices to the master pickle. Bring to a boil and then pour the hot liquid over the onions, making sure they are covered.
Tahini dressing
Ingredients:
50g tahini paste
5g black sesame seeds
10g parsley
5g garlic
60ml lemon juice

Combine all the ingredients and blend to emulsify.
Cumin Barley
Ingredients:
500g barley
5g ground cumin, lightly toasted
1l veg stock
30g butter
3g salt
2g black pepper
Juice of half a lemon

Cook the barley with the veg stock until the stock is absorbed and the barley is tender.
While the barley is still warm add the rest of the ingredients. Adjust seasoning if need be.
Ras el Hanout spice mix
This is a spice mix that you find everywhere in Morocco and every vendor always has their own blend. This recipe is for my own tried and tested blend. Some of the spices, such as cinnamon berries, might be hard to find but you can tweak this recipe to your own taste, add more spices, remove spices or just buy it ready-made from the supermarket. It's entirely up to you. The beauty about it is that you can customise this recipe to your own tastes and depending on what you have available.

Ingredients:
10g Cumin seeds
10g Coriander seeds
5g Cinnamon sticks
10g Ground ginger
5g Cinnamon berries
2.5g Cardamom
2.5g Cloves
5g All spice
1 star anise

Lightly toast the spices. Grind the spices in a spice grinder until they become a smooth powder.
Moroccan Cauliflower
Ingredients:
500g cauliflower
10g lemon zest
20g Ras el Hanout
30ml olive oil

Cut the cauliflower into roughly 8cm size florets.
Add it to a roasting tray. Add the lemon zest, olive oil and Ras el hanout.
Season with salt and roast at 160°c until cooked but with a slight bite.
Roasted Chickpeas
Ingredients:
500g cooked chickpeas
30g Ras el hanout
15ml Olive oil

Combine all the ingredients together and roast at 160°c until dry and crunchy.
If they start to get very dark before they dry just turn down the oven temp.
Assembling the salad
Mix around 100g of the barley with 30 to 40ml of the dressing. Place the barley at the bottom of a wide pasta bowl.
Place a few of the cauliflower florets on top. Then add 5 or 6 slices of the pickled onions.

I like to add peppery greens to the salad, such as wild rocket, watercress, endive, mizuna and tatsoi. The last two may be tricky to find but the other greens are readily available. 

Finally, add a drizzle of dressing over the top and sprinkle the crunch chickpeas over the top and a grinding of black pepper.