We're always on the lookout for interesting new places to stay in Joburg and beyond and especially in the depths of load shedding and the big winter freeze we love dreaming about where to head off to next. Every month we share the rundown of the latest hotel news, trends and travel offers that you don't want to miss. 

Here's a look at some places we're adding to our July travel wishlist. Catch up on the June edition of Where to Travel! here. 
The Winston reopens in Rosebank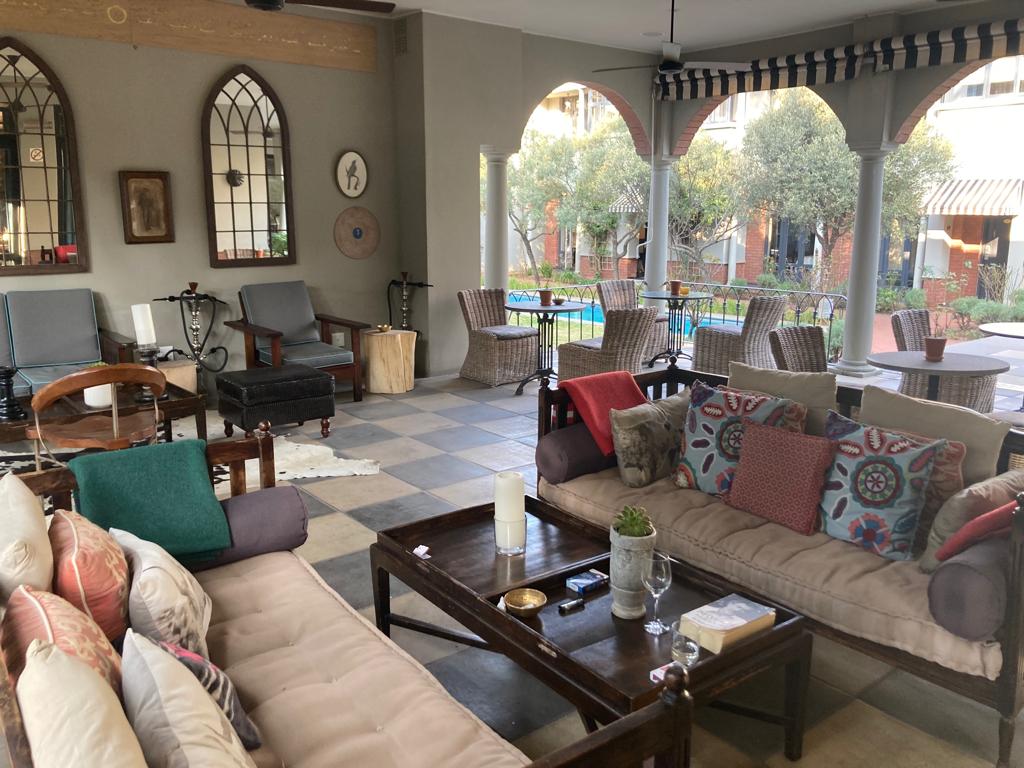 The Winston is a beautiful boutique hotel property on Tottenham Avenue, a short walk from the Rosebank Gautrain station. Now under new ownership the hotel The Winston remains an elegant choice in Rosebank, with a mix of period furniture and plenty of tranquil corners both inside and out in which to relax. We recently spent the day at The Winston, working for a its lovely meeting space, and also found the food and service to be top-notch. The hotel is due to close in October for major renovations and then will reopen at the end of the year as a luxury hotel under the international Park Hyatt brand. Find out more here and look out for our new review coming soon.
Pretoria street named one of world's most beautiful
Using eye-tracking software UK-based estate-agent comparison site GetAgent recently carried out a study to work out which streets around the world are most pleasing to the human eye. The researchers started with a list of 50 contenders and then narrowed it down to a top 10 based on the response of people's fixation to the pictures of the streets. Among the top 10 were streets in Japan, France, Venice and San Francisco, and punching its way in at the fourth most attractive street was Pretoria's famous jacaranda street, Herbert Baker Street.
An Eastern Cape train carriage hotel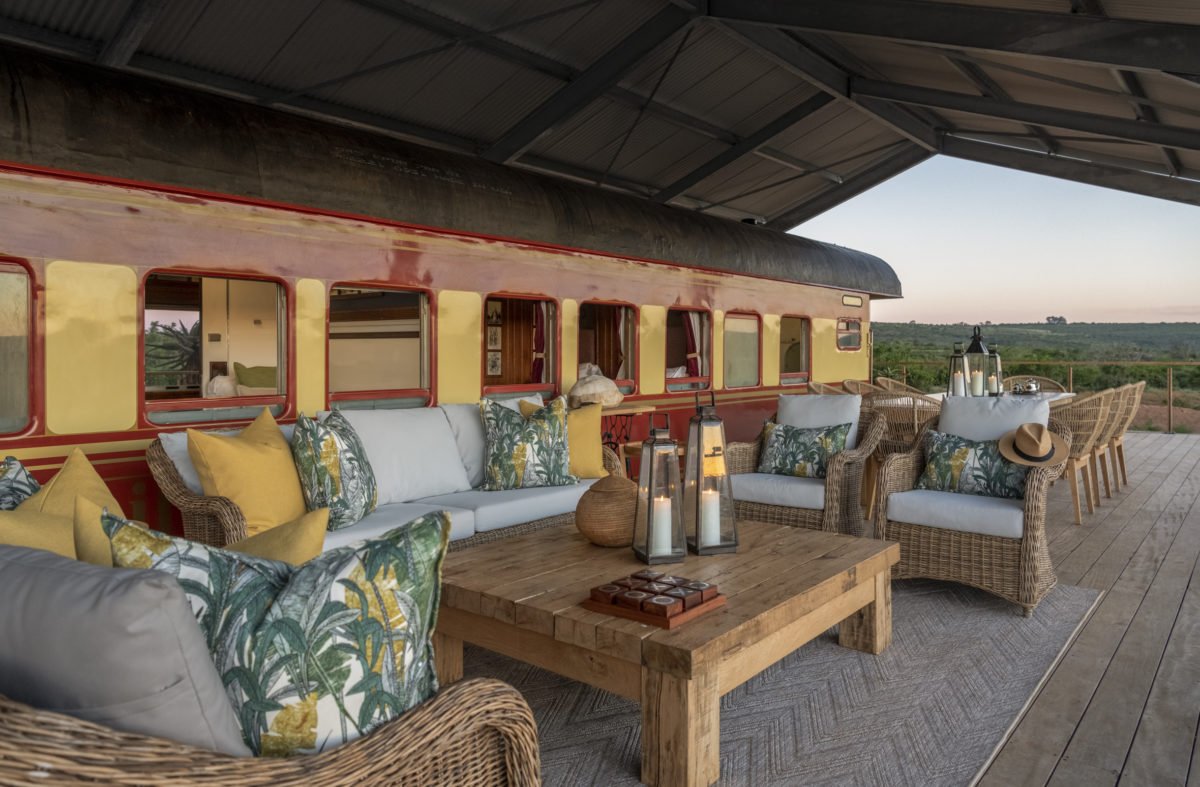 Following on from the spectacular 'train on the bridge' hotel Kruger Shalati that opened at Skukuza in the Kruger Park in 2020, another luxury South African lodge has taken inspiration from the golden era of rail travel and transformed an old railway carriage into a fabulous hotel suite. Mantis Founders Lodge is located 72km from Gqeberha on an Eastern Cape in its own pristine safari conservancy. The carriage dates back to the 1970s and has been imaginatively redesigned to accommodate up to five guests in three cabins, with space also for al fresco dining on a private deck with its own pool and a beautiful lounge for relaxing in. Find out more and book here.
BOUTIQUE HOTEL OF THE MONTH: The Cliffside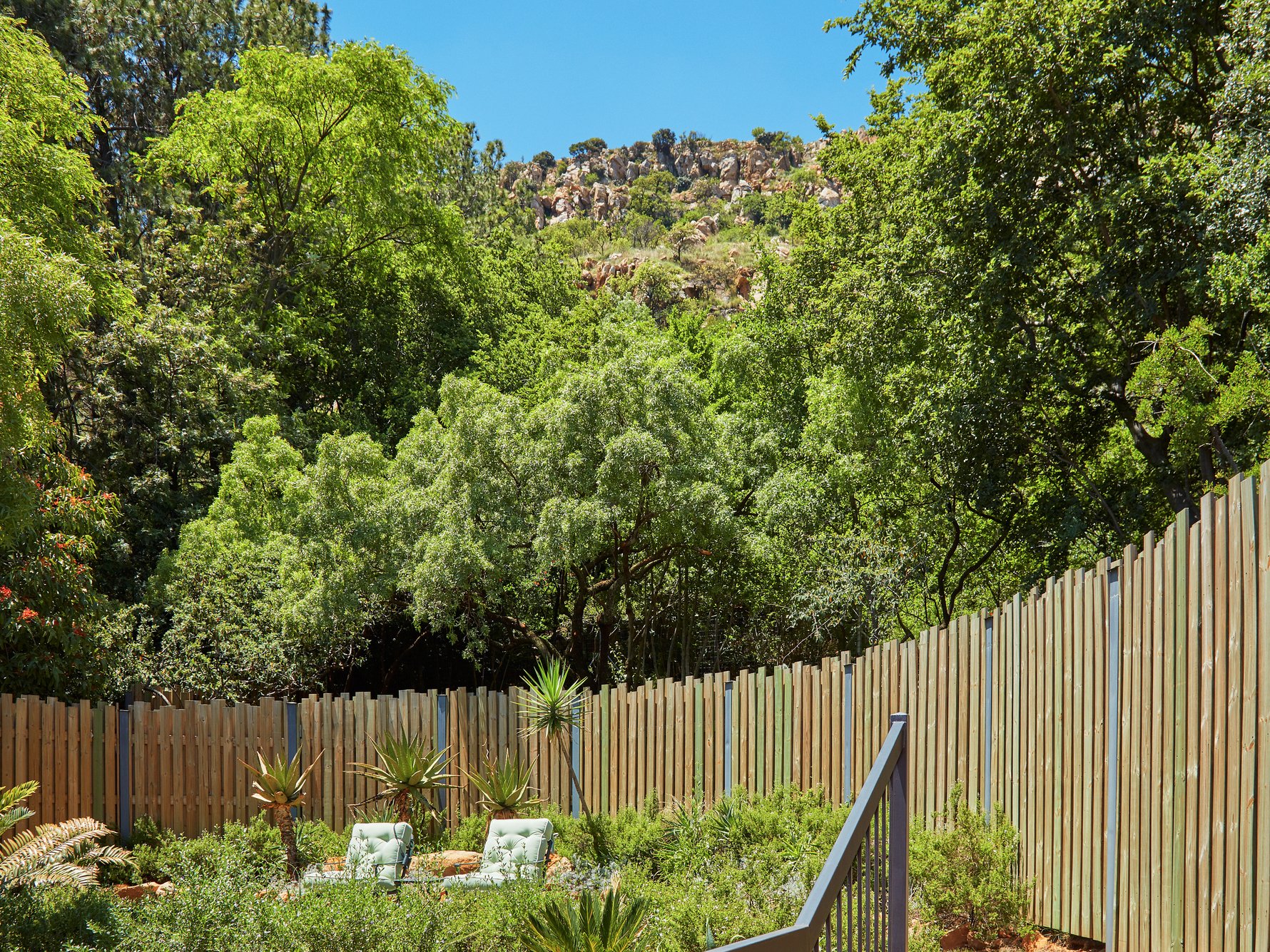 Tucked away along the winding road that leads up to the impressive Northcliff Ridge you'll find The Cliffside, a tranquil boutique hotel in what we think is one of the most surprisingly exquisite suburban locations in Joburg. A suburban home converted into a five-bedroom boutique hotel, complete with a gorgeous pool for summer months and a sauna (a spa therapist is available by prior request), The Cliffside is a welcoming contemporary space. Incredible views, excellent service and exceptional food make for a magical escape from the city. Read our review of The Cliffside here.
WHERE TO STAY IN: Paternoster, Western Cape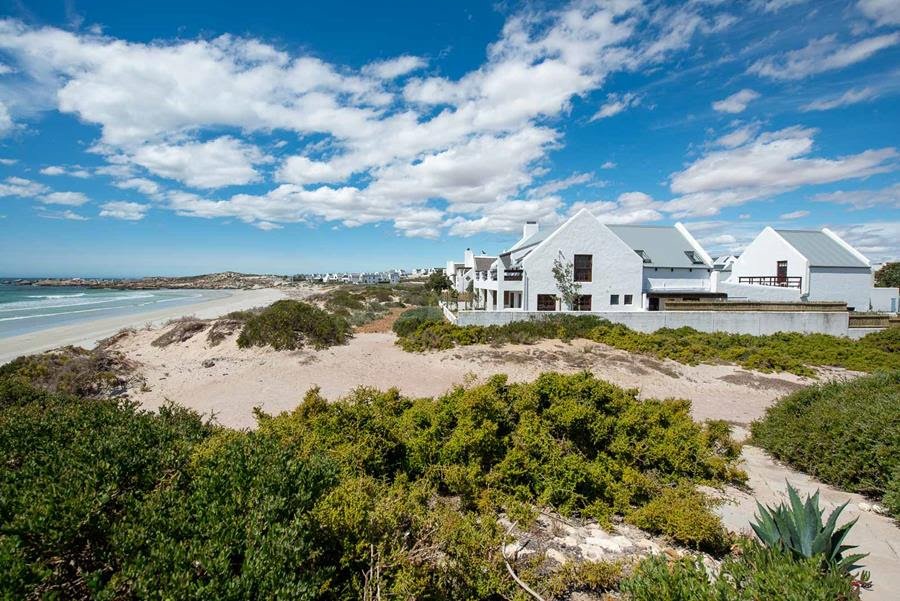 The quaint West Coast fishing village of Paternoster, a zippy two-hour drive from Cape Town, is a summer favourite of Capetonians. If you are looking to book a stay by the sea in this picturesque town during the summer holidays, we recommend booking now! A Paternoster stay is all about the barefoot lifestyle. Lazy strolls on the long white sand beaches, for the hardy a dip in the chilly Atlantic waters and then a long lunch of freshly caught seafood at one of the villages many good restaurants. For an extra special treat get your bookings in too for a multi-course wine pairing lunch at Chef Kobus van der Merwe's award-winning Wolfgat restaurant. 

Gonana Guest House Swedish interior designer Jonas Sandström's boutique guest house Gonana is said to be Paternoster's first sustainable and environmentally conscious guest house. Located right on the Bekbaai beach, the building has been designed to be as environmentally friendly as possible making use of recycled water, solar power and surrounded by indigenous, water-wise gardens.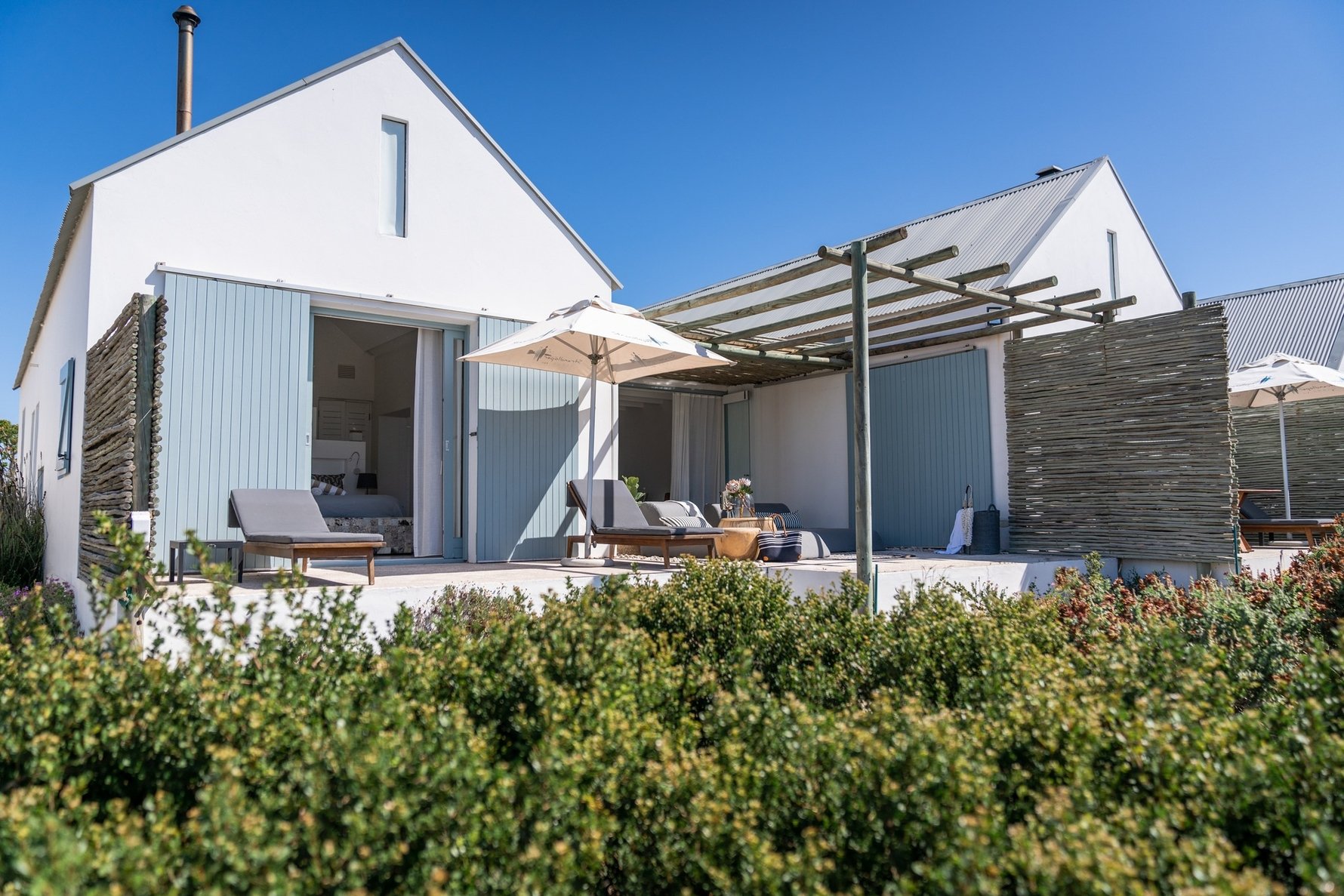 Strandloper Ocean Boutique Hotel An elegant and spacious boutique hotel with outstanding sea views. Located on Mosselbank in the north of the village, there are 14 rooms to choose from, and it is well worth trying to snap up the five rooms that come with their own beachfront views. Facilities include spa treatments, a large pool, spa and wellness treatments and the Leeto restaurant.

Gelukkie A charming artist-owned self-catering option with two spacious cottages both sleeping two people. Each cottage comes with its own private garden with braai, day bed and an outdoor shower (in addition to the indoor one).
REASONS TO TRAVEL: Searching for snow in Lesotho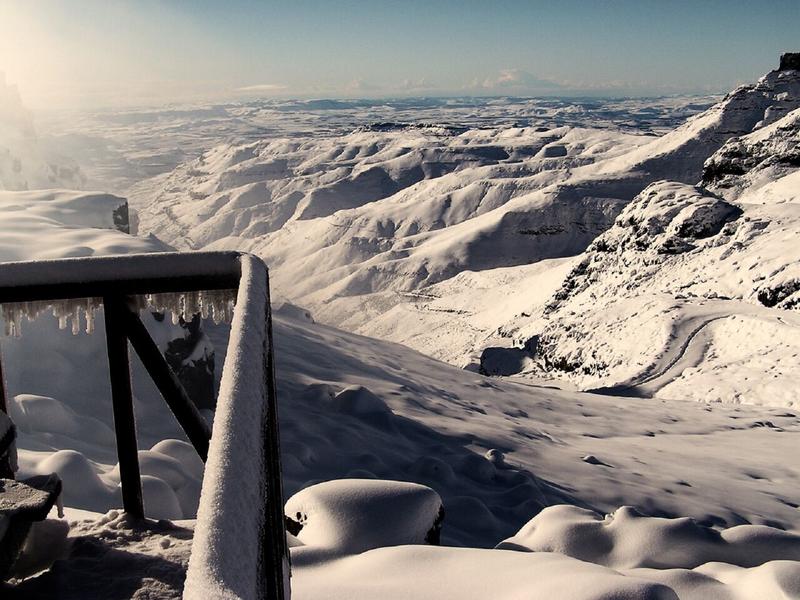 Do you want to build a snowman? This winter has been particularly frosty, although even in the coldest of winters the chances of seeing snow in Joburg are almost negligible. Drive south heading towards the Drakensberg however and only a few hours after leaving the city you'll soon notice the many snow-capped peaks. Late June and July have seen plenty of reports of snowfall in the Lesotho mountain peaks and if you are an adventurous driver (with a suitable 4x4 vehicle to tackle the trip) the ultimate snowy drive to embark on in July is the winding Sani Pass road. On the South African side make sure to stop at Sani Mountain Lodge for a drink at the highest pub in Africa (2,874m). It's also possible to book to stay over at the lodge. If you don't feel up to driving the pass yourself, it is possible to join a guided drive up to the top.