Think of central Sandton and you immediately conjure corporate concrete. Until Black Brick first launched in November 2020, Sandton wasn't a place you associated easily with a sleek, contemporary and youthful energy. Black Brick brought that freshness to Sandton's premier business district with a building on Fredman Drive designed for living and playing, an apartment complex and hotel rolled into one with a restaurant and deli downstairs (Sesame and Soul Souvlaki), a gym, cool rooftop, workspaces and a conversation lounge.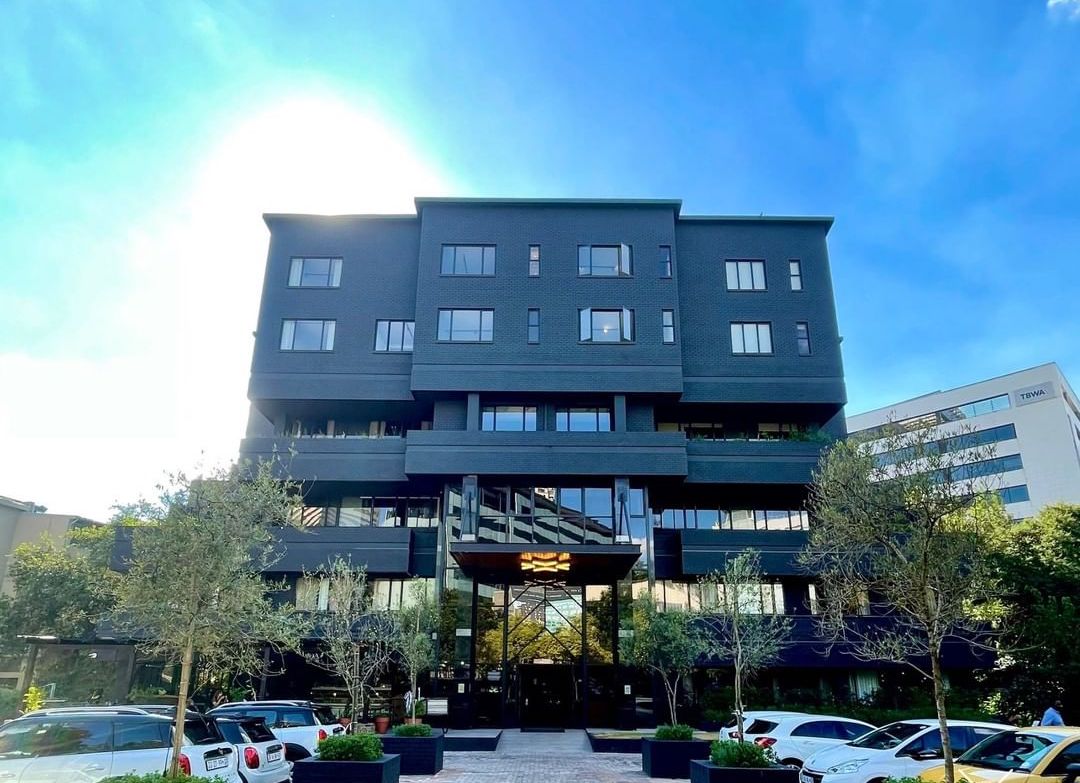 That was part one. Part two sees an even bigger Black Brick rise across the street, and dials up things more than a notch or two. Ready for viewing, this new property located across the road from the first Black Brick, right in the heart of Sandton, presents effortless and affordable community-based and hotel living — a rare concept in this concrete jungle's economic centre filled with firms and corporate offices that attract bright-eyed young professionals and working creatives. Finally, Johannesburg's up-and-coming have the option to buy easily accessible property that doesn't break the bank and has lifestyle perks that no other apartment block in Sandton can possibly compete with. Those travelling for business or pleasure will also have the best of what a lock-up and go lifestyle has to offer with no concerns about leases or furnishing, even for long-term stays.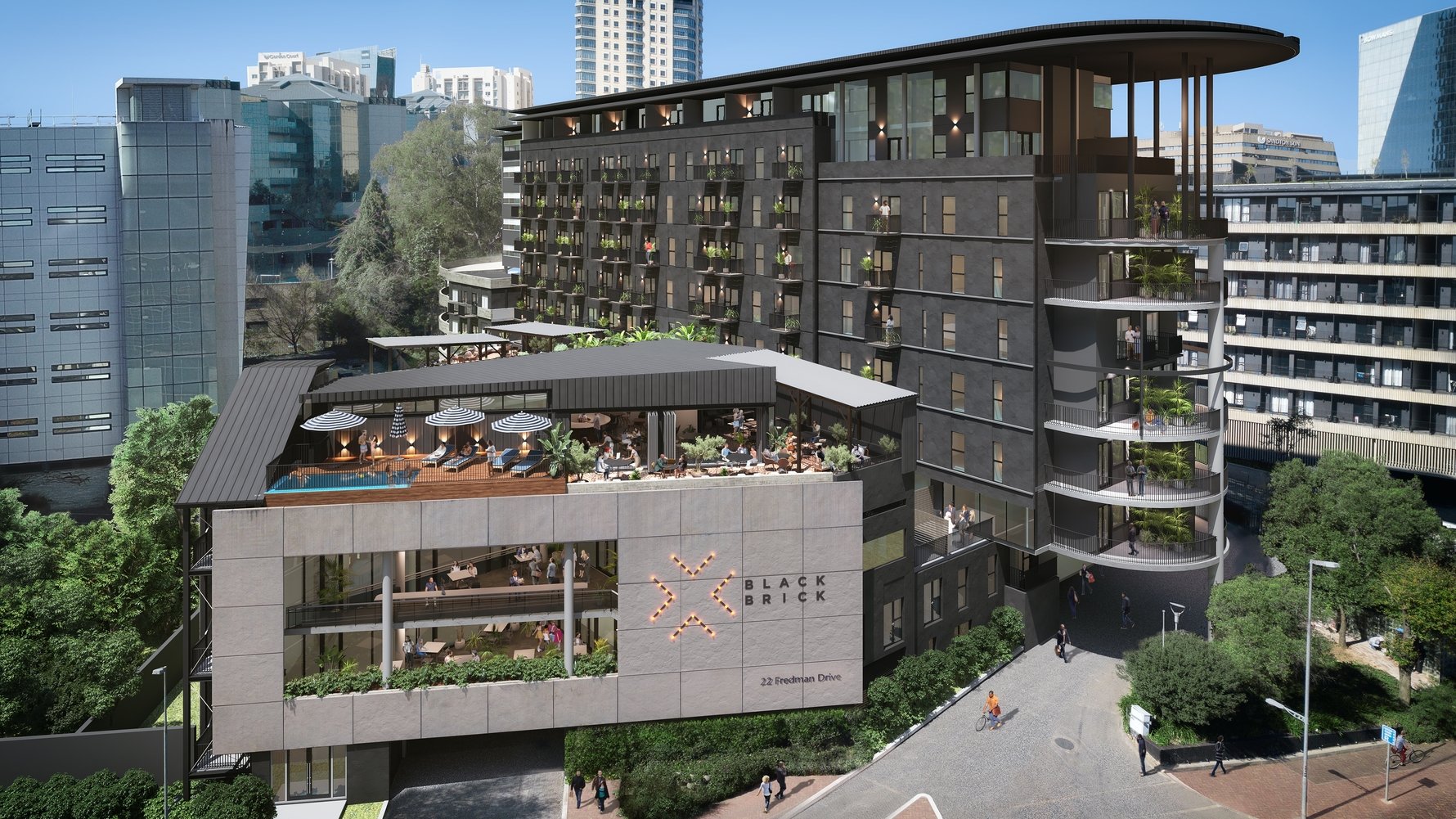 Welcome to Artistry 

Picture sipping on a refreshing cocktail near, just as laptops close, without having to worry about commuting through the jammed Sandton traffic to get home like everyone else, and you are steps from your front door. You can even get a good view of the jam. When Black Brick 2 opens in Sandton in January 2023, it will bring with it a beating heart to this normally buttoned up district – in the form of Artistry, an enticing three-level entertainment zone presenting a hybrid night-life, lifestyle and cultural experience.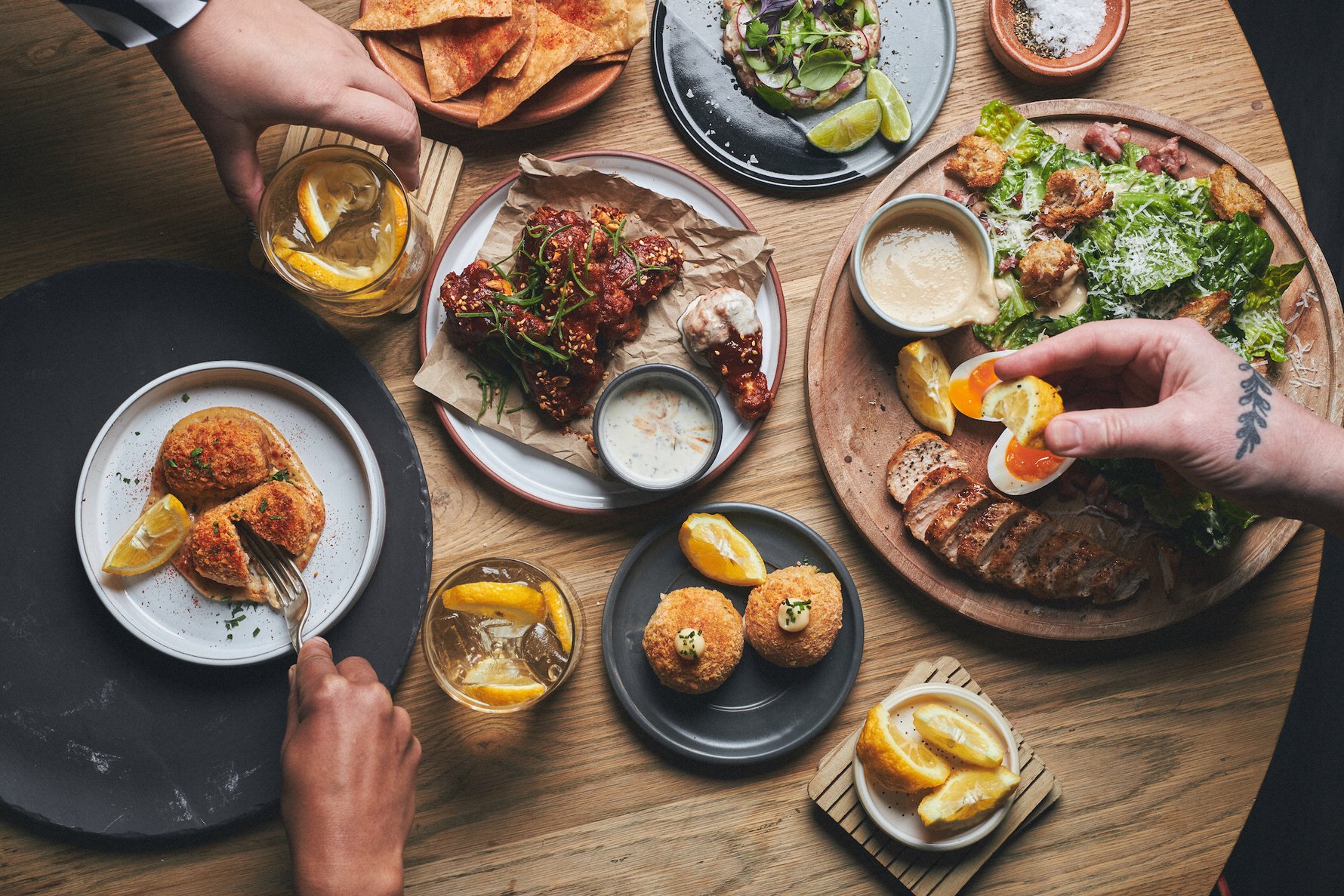 Co-curated by award-winning musician and foodie J'Something, Artistry which will be nicely located between the two Black Bricks is the perfect trilogy that takes guests on an adventure from a rooftop restaurant and pool to the middle level for live music performances and theatrical productions, and finally to the street-level lounge bar perfect for ending the experience with an after party right at your doorstep. Who wouldn't want delicious food and drink, a lively rooftop and buzzing party scene without having to leave the building.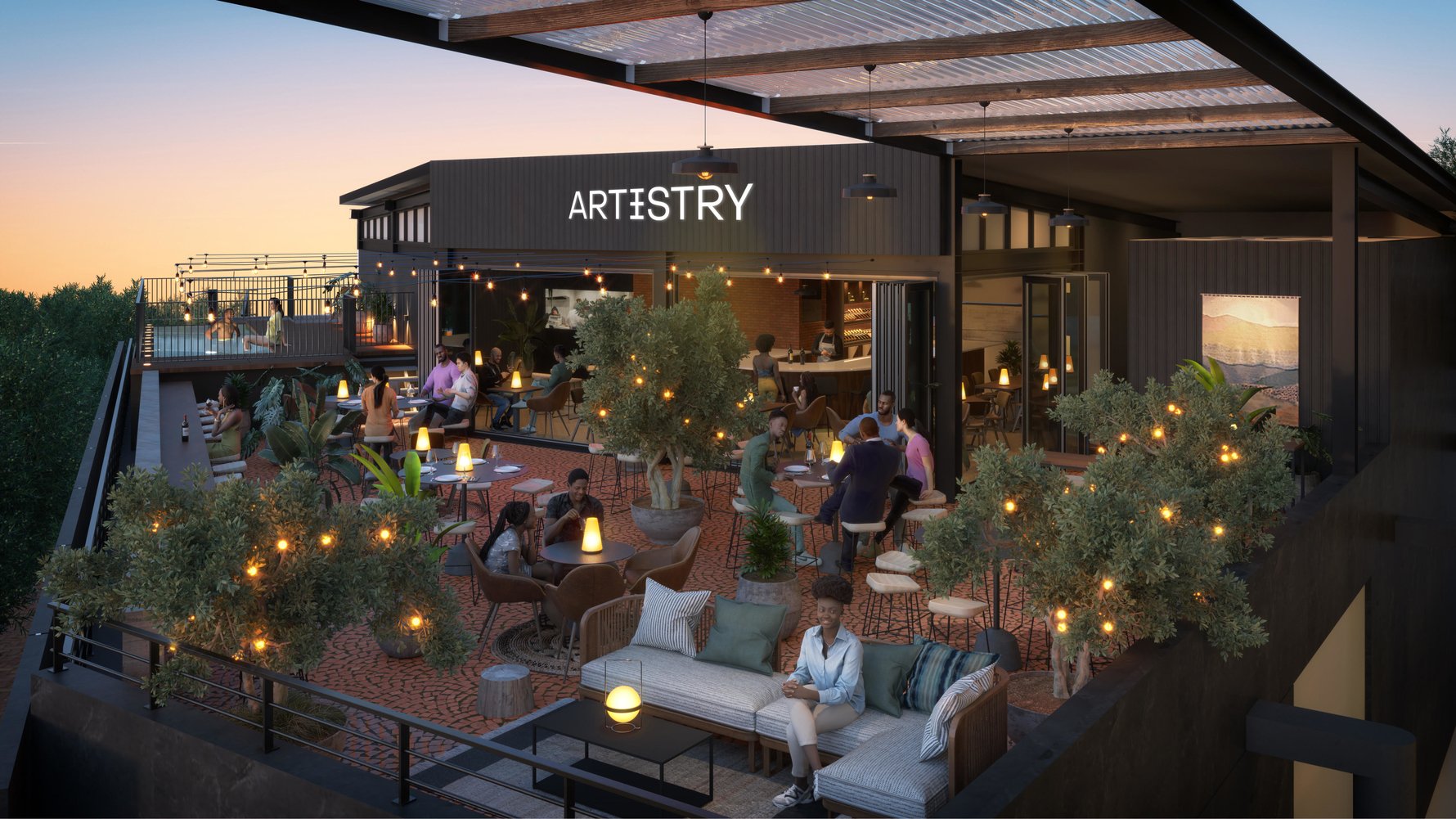 We had a small taste of what will be on offer when we spent a night at the first completed Black Brick. The rooftop, where we mingled with Black Brick Sandton residents, is a major highlight. Drinks flow while strangers spark conversations that eventually ignite friendships at the bar on Friday nights, and the lavish day beds welcome relaxed Saturday morning sunbathing against a tree-filed backdrop which makes it hard to believe you are in Sandton's central business district, and what's known as the richest square mile in Africa. It's easy and relaxed living. Some residents and guests even take their breakfast upstairs for some company, while others entertain with awesome jazzy playlists. With the opening of Black Brick 2 all Black Brick residents will have 'member' privileges to enjoy the soft life offered – including the pool, yoga deck and cinema at Black Brick 2. Black Brick is also in Cape Town, Bedfordview, and growing in numbers with a national network of 20 locations rolling out in the next five years, making prospects even more alluring for Black Brick members who'll be able to reap the benefits from all Black Brick properties. 
 
The Black Brick Philosophy

Black Brick emphasises bringing together multi-functional spaces, creating a sense of being at home, anywhere in their buildings. Black Brick Sandton on 25 Fredman Drive is easily identified by its dark and edgy industrial design sprinkled with murals by local artists such as Fhatuwani Mukheli and Sarah Grace, while Black Brick 2 offers more light and warmth with large windows, soft interiors and art by Grey Room, Sadie Clayton, Atang Tshikare and Lazi Mathebula.
 
The micro one and two-bedroom apartments, and boutique hotel with a full lifestyle concept have all been designed for the evolving flexible work philosophy. In this new way of living, everything you could possibly need is provided in a stylish package. You couldn't find a better antidote to living in the suburbs.

The fully-equipped apartments are compact, and make it easy to lock up and go, but the building offers a world of things to get up to. It's a fresh new way of thinking. Each corner of a Black Brick establishment caters to a young (or travelling) professional's needs and a majority of their desires, making it extremely convenient to live, work and play in one of the most activity-filled hubs in Johannesburg.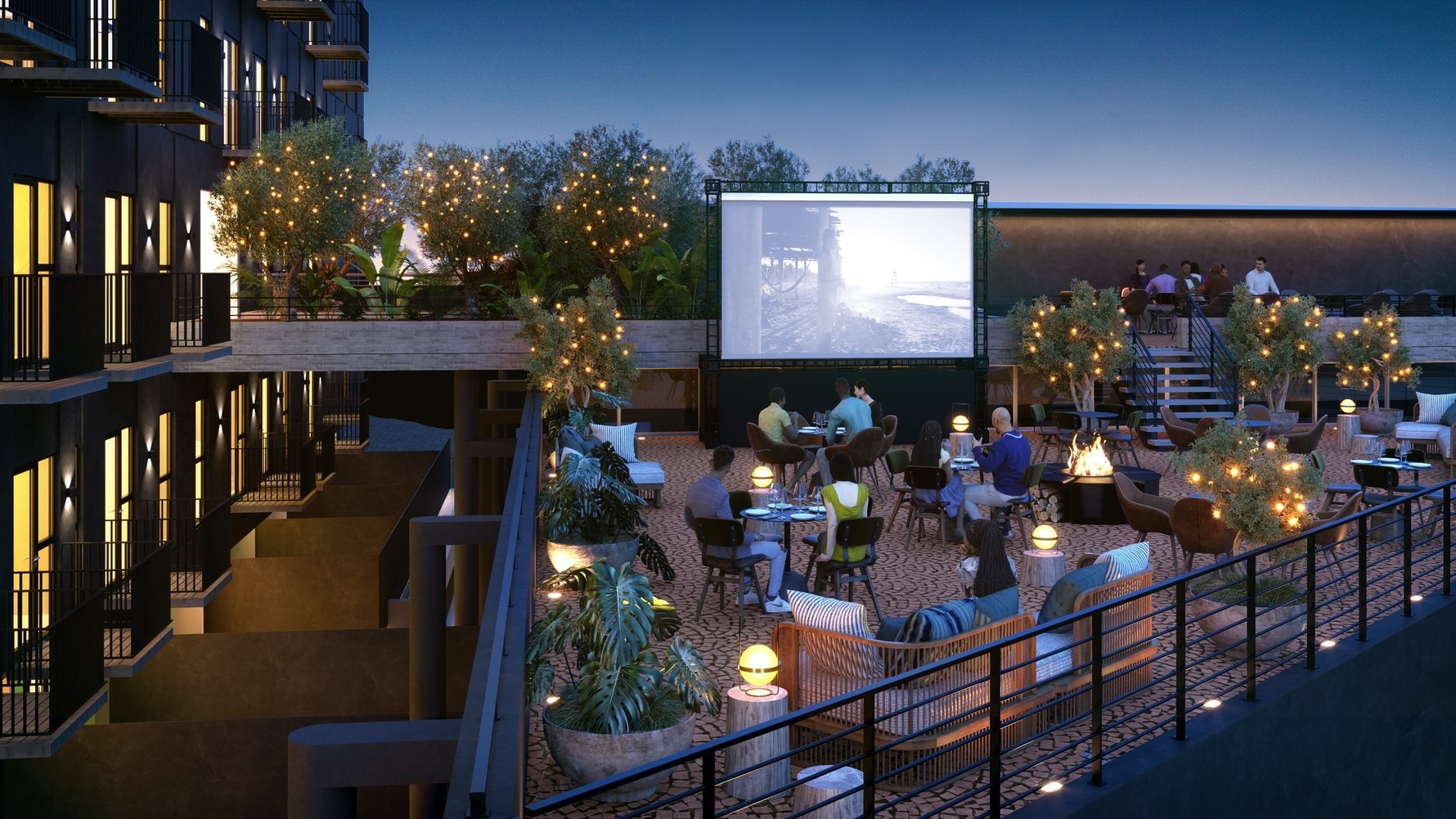 The second Black Brick location in Sandton promises even more communal perks for its members. Spread throughout the light-filled structure are co-working spaces, a clubhouse, boardrooms, event areas, a yoga studio, a boxing gym, an in-house laundromat, a rooftop bar, two restaurants, a 100-seater cinema and even an outdoor theatre.

Excitement for the new building has already spread amongst current Black Brick Sandton residents, especially because the two spaces are so different. Black Brick 2 opens in January 2023, but bookings for viewings are open for a glimpse of the super accessible lifestyle haven. 

* Terms and Conditions⁠ for the competition. 
You MUST be 18 years or older to enter⁠. Competition steps above need to be completed in full to stand a chance to win.⁠ Package redemption dates are based on availability⁠. Competition closes Nov 1, 2022⁠.