It may be hard to believe, but the young reprobates you see staggering out of Kraków's bars and clubs actually represent the country's educational elite. Kraków's Jagiellonian University (Uniwersytet Jagielloński, or UJ) is rated as Poland's best institute of higher learning (sorry-not-sorry, Warsaw), as well as being one of the oldest in the world – in Central Europe only Prague's Charles University predates it. With some standing structures dating back to the 15th century, UJ's scattered campuses and buildings represent some of Kraków's most ancient and modern buildings, seamlessly woven into the city's architectural fabric. And you don't need a valid student ID to get into some of them; skip to the end to see which buildings are open to the public and worth visiting, including Collegium Maius - the University Museum, and one of Kraków's most essential sites.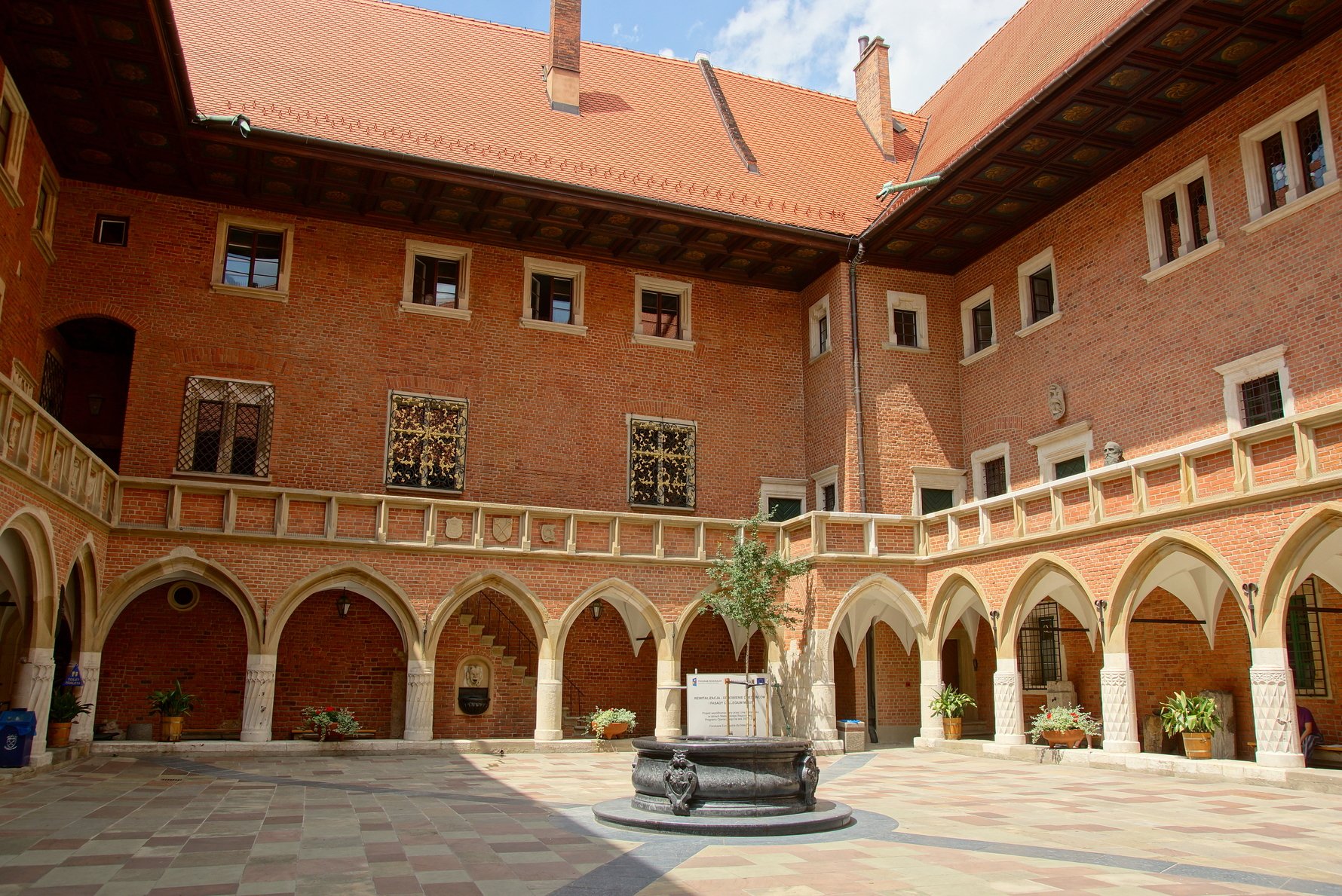 History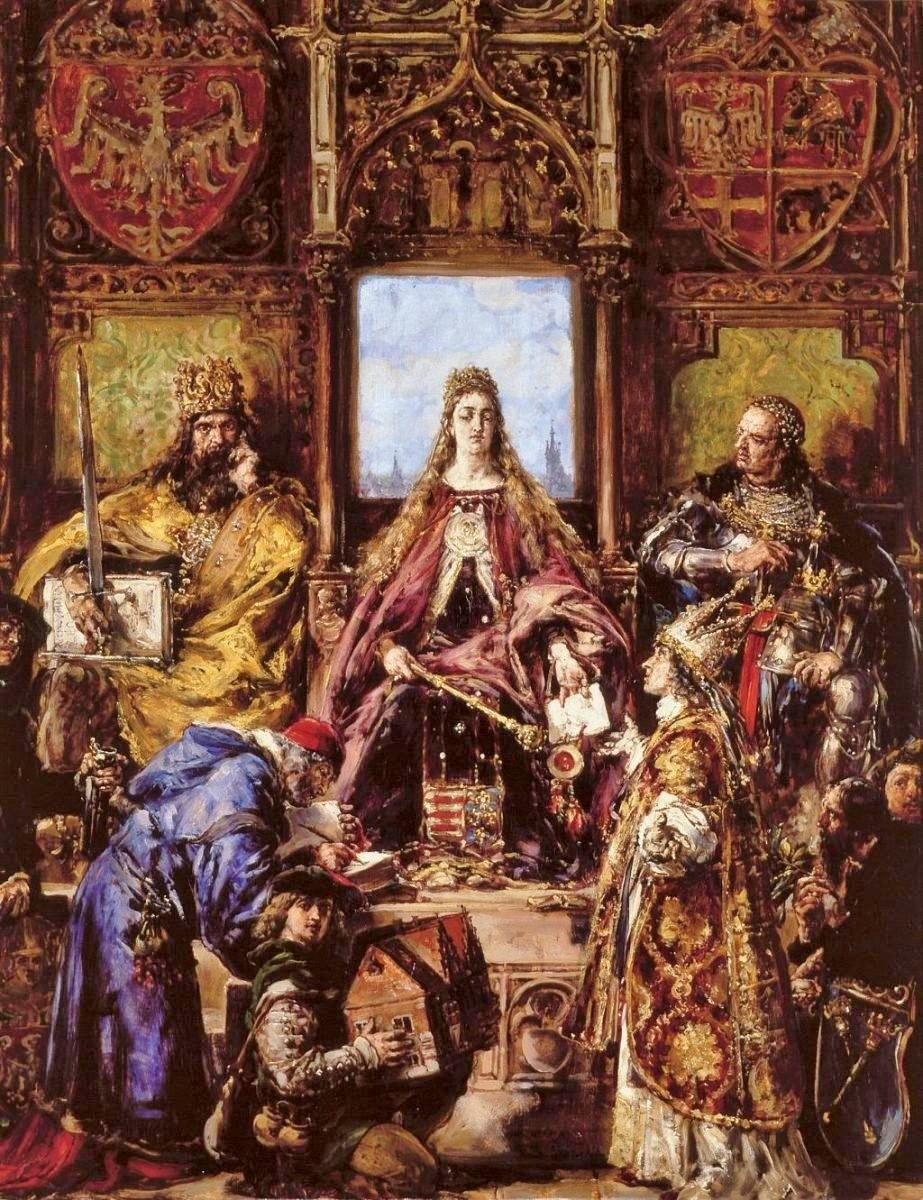 The story of Kraków's most important University begins in 1364 when, after years of pleading, King Kazimierz the Great finally persuaded Pope Urban V to grant permission to establish a seat of higher learning in Kraków, which the King primarily funded with proceeds from the nearby Wieliczka salt mines. Three years later the school bell was ringing in the lessons, namely philosophy, law and medicine. Originally named the 'Kraków Academy', the university started to flourish in the following century when math, theology and astrology were introduced, attracting eminent scholars from across Europe. The rapid expansion necessitated a larger campus and the building today known as Collegium Maius was built in the latter half of the 15th century. It was here that Nicolas Copernicus – who would later go on to revolutionise our understanding of the universe – studied from 1491-1495.
 
The university's 'golden age' was certainly during the Polish Renaissance in the early 16th century when the Jagiellonian Library was established and the school set an attendance record that wouldn't be surpassed until the late 18th century.

When Poland's capital was moved from Kraków to Warsaw in 1596, the university's fortunes declined along with those of the city. During Poland's era of partitions the university was actually threatened with closure before being saved by a decree from Austrian Emperor Ferdinand I. In an about-face from their initial hostilities towards the university, the occupying Austrians actually began to invest heavily in its development and by the 1870s the school had re-established its lofty reputation. It was at this time that the Neo-Gothic Collegium Novum was built and one of the university's greatest moments came in 1883 when professors Zygmunt Wróblewski and Karol Olszewski achieved the liquefaction of nitrogen and oxygen.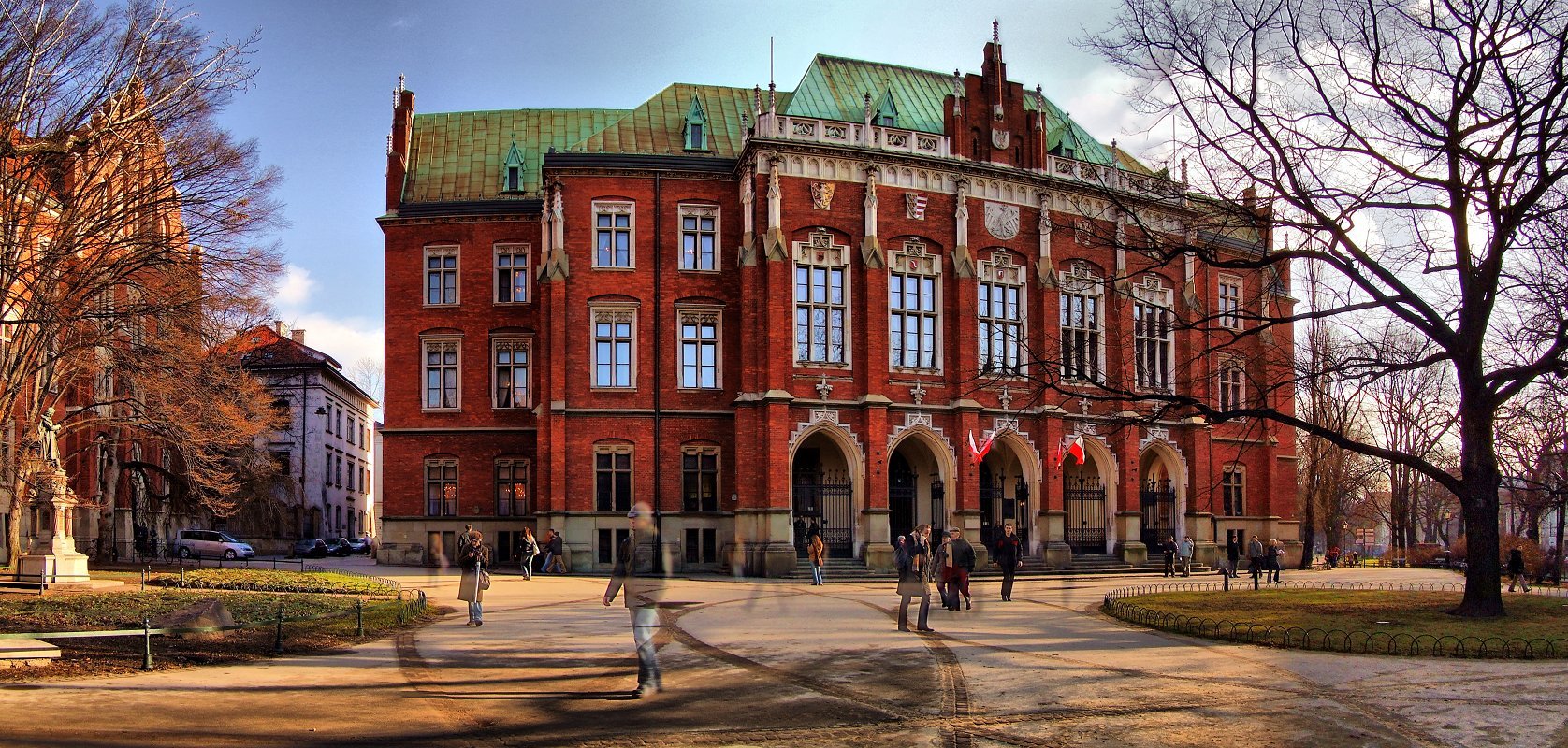 Concurrent with a common theme throughout Polish history, that prosperity was again fleeting, however. In 1939 the Nazis occupied Kraków and arrested the university's professors during 'Sonderaktion Krakau,' sending them to the Sachsenhausen and Dachau concentration camps. Many never returned, but those that did helped form the underground resistance university which was in place until the war's end. Jagiellonian also played its part in the anti-totalitarian protests of the '60s and '80s, and today is once again the top-ranked training ground of Poland's educational elite. Poland's entry into the European Union in 2004 has greatly increased its fortunes and funding with the development of new departments and better facilities, including the new so-called 'Third Campus' or '600th Anniversary Campus' in the Ruczaj district. For the 2018/2019 academic year the university enrolled 39,552 students in 158 programmes of study.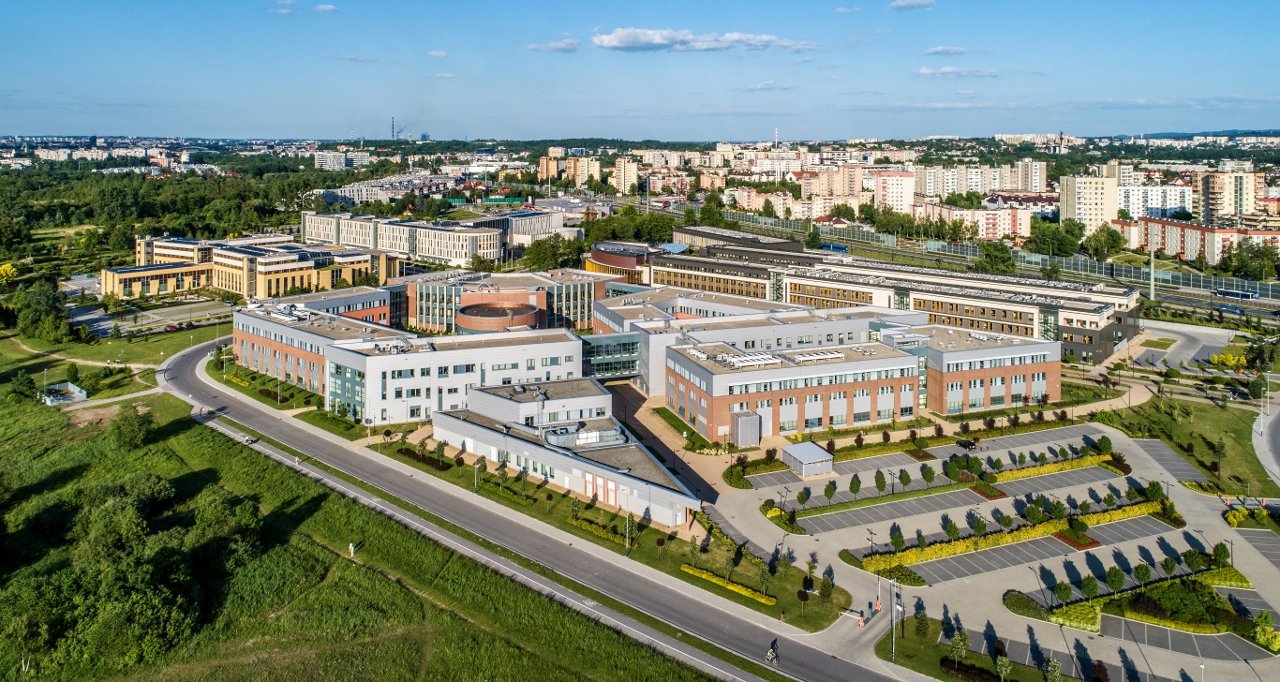 Notable Alumni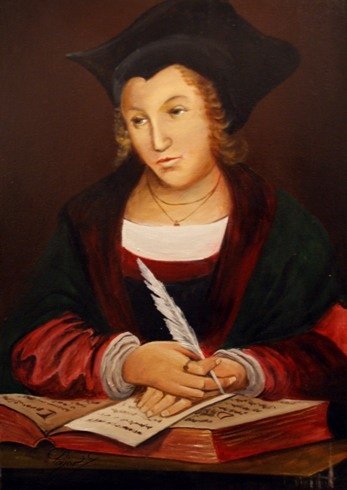 With centuries of student enrolment, Kraków's job dodgers deserve more attention than most. The uni's first female student, named Nawojka, entered academia 500 years before it was finally permitted (in 1897) by passing as one of the boys. According to legend (and the legends do vary), Nawojka avoided suspicion or discovery for her first two years before her secret was finally exposed. A perfect student with no record of questionable conduct, when asked by the court why she had hidden her gender and illegally entered the uni, she replied, "For the will of learning." The authorities were lenient and granted her request to enter a convent, where she lived out her days as a nun and teacher, eventually becoming the abbess. Jagiellonian's first female dormitory was named after her, as is a street in Kraków.

Nawojka's fabled time at the uni predates by almost a century that of Jagiellonian's most famous alumni - Mikołaj Kopernik (Nicolas Copernicus), a product of the class of 1492. Lauded as the founder of modern astronomy, you might know him for being the first to assert that the earth orbited the sun - a conclusion which he came to while studying at Kraków's Collegium Maius, and which he left unpublished until only months before his death, for fear of being burnt at the stake. Today his monument stands in the Planty at the end of ul. Gołębia near Collegium Novum.

Other students of note include Jan Matejko, who would go on to paint many of Poland's most revered works of art - see some of them in the 19th Century Polish Art Gallery, visit his house (today a museum) on ul. Floriańska, and see his monument next to the Barbican. Karol Wojtyla, better known today as Pope John Paul II studied in the Philology department, as did the Nobel Laureates Ivo Andrie and Wisława Szymborska (whose Nobel for Literature can be seen on display in Collegium Maius). Leo Henryk Sternbach (1908-2005), who earned a master's in Pharmacy and a doctorate in Organic Chemistry from Jagiellonian, went on patent 241 new drugs in his career, including Valium - the most prescribed drug in the world from 1969 to 1982.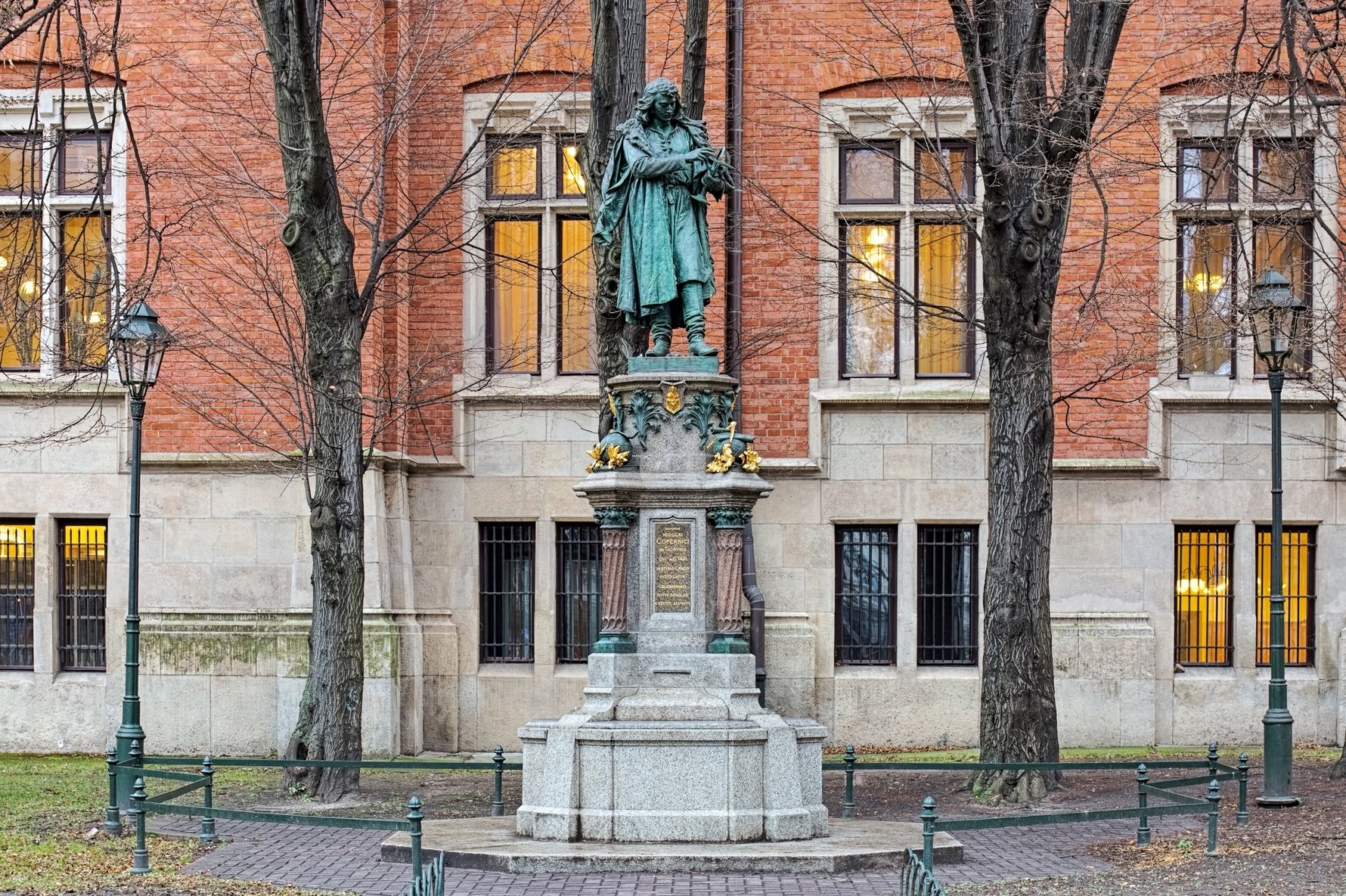 Not all of Jagiellonian's students proved so diligent, however; Stanisław Lem, who would go on to pen the sci-fi classic Solaris, hated his medical studies so much he flunked his exams on purpose.

From its early beginnings Jagiellonian's students proved to be a bit of a handful; exempt from local justice and answerable only to the rector they frequently ran wild - the Hungarian students were particularly prone to launching pogroms on the town's Jewish population when that was in fashion. And if they sound bad then they're not a patch on Pan Twardowski - also known as 'the Polish Faust' - who allegedly studied alchemy at Jagiellonian in the 16th century before gaining notoriety for entering a pact with the devil and riding around on a giant rooster.
Worth Visiting
Jagiellonian is made up of several campuses and academies all over Kraków, but the centre of the old campus can be found just minutes from the southwest corner of the market square, clustered around ul. Św. Anny and ul. Jagiellońska. In this area you'll find Collegium Maius – the university's oldest building and home to its museum, the adjacent Professors' Garden, and the Gothic Collegium Novum, beside which stands a monument to Copernicus. One of Kraków's oldest buildings, Collegium Maius was the university's first proper campus, built in the late 14th century, and remodelled in the Gothic style seen today a century later. Today it is the University Museum, featuring gorgeous interiors filled with period furnishings, paintings, historical artefacts and memorabilia. The building's courtyard - where you might catch a parade of wooden figures emerge from the university clock - is free to enter, and in warmer months you can take a stroll through the University Gardens alongside.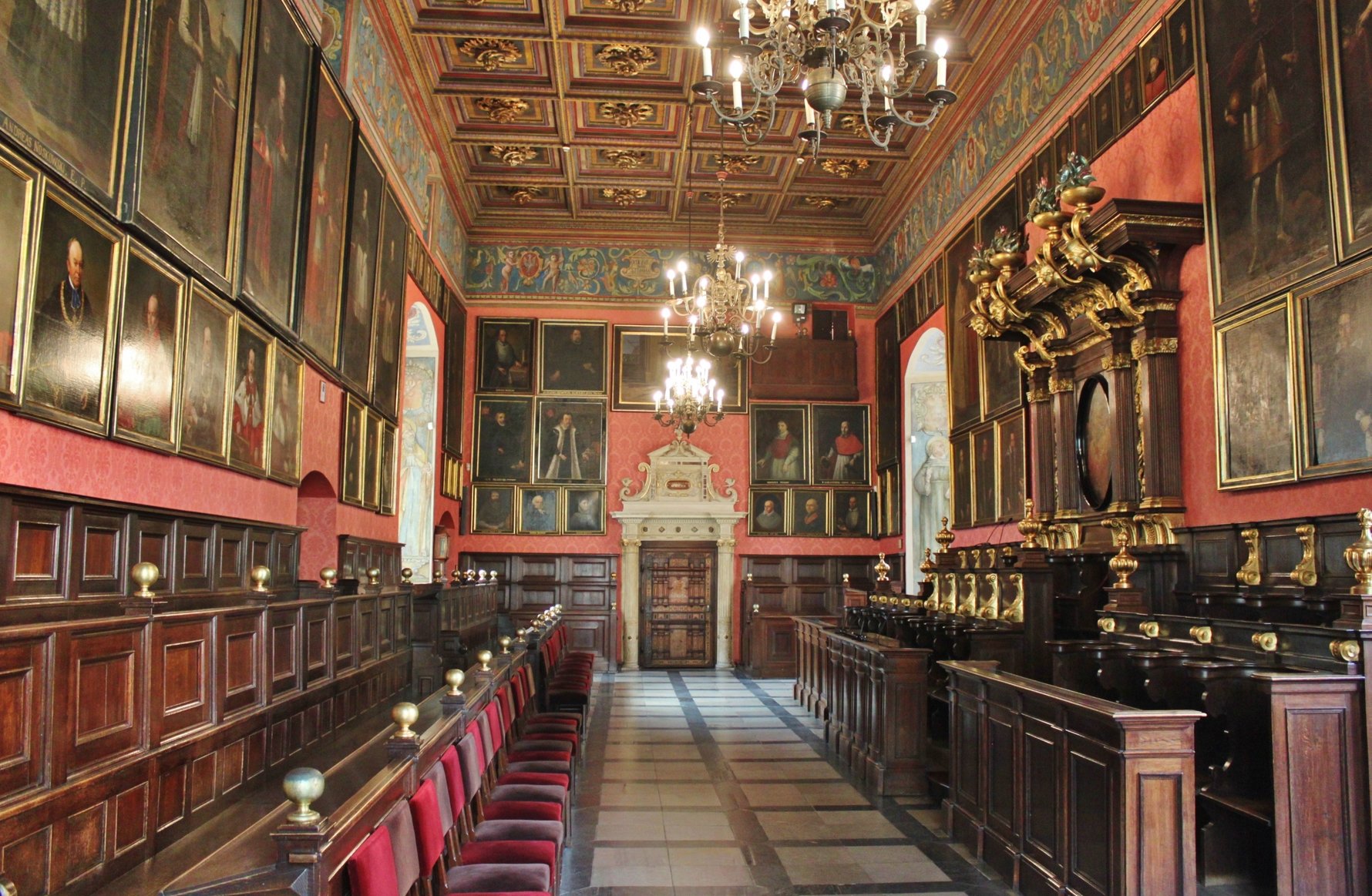 Certainly one of Kraków's most niche and underrated museums, Jagiellonian's Pharmacy Museum is located in a four-storey townhouse right on ul. Floriańska, and filled from attic to cellar with handsome pharmacy furnishings from various periods, including an abundance of vessels, mortars and pestles. But it's not all pots and jars; while learning about medicinal plants, the study of alchemy, and the role of the 'apteka' in Kraków over the centuries - particularly Tadeusz Pankiweicz and the Kraków Ghetto Pharmacy, you'll also see alligators hanging from the ceiling and beastly snakes in jars. More fascinating than it would first appear and worth a visit for fans of obscure curiosities. Under the stewardship of Jagiellonian University's Institute of Botany, Kraków's 9.6 hectare botanical gardens date back to 1783, including the beautiful and historic 'Victoria' greenhouses full of exotic tropical flora and carnivorous plants. With picturesque ponds, fountains and bridges along the lush winding paths amongst dozens of miniature gardens and ancient trees, this place is perfect for a romantic rendezvous, or simply finding some peace and quiet away from the crowds.