Festive December in Ljubljana

Ljubljana's month-long holiday celebrations officially get underway when the lights covering most of the old town (and Castle Hill) are switched on for the first time. The event is dedicated to the memory of two Slovene authors: the great France Prešeren and the humourist Fran Milčinski-Ježek. The former was born on 3 December 1800, while the latter penned a poem called 'Ljudje, prižgimo luč' or 'People, let's turn on the light' in English.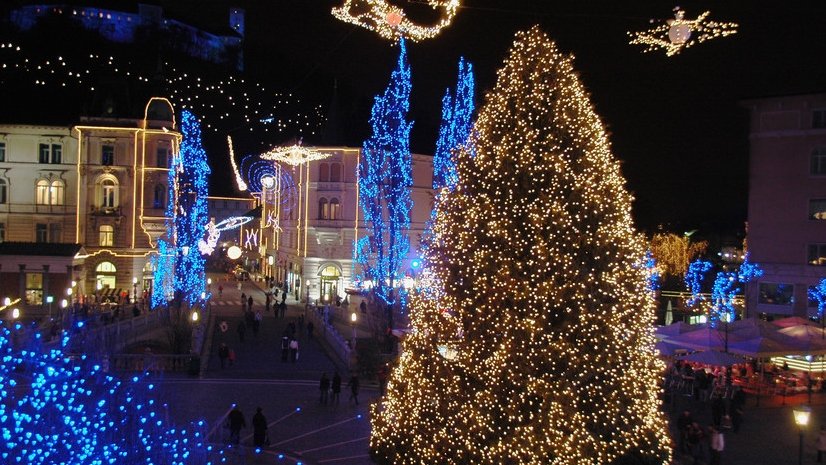 Magical Forest 3 - 23 December at Kongresni trg
The Magic Forest is a series of creative workshops where children can explore science, make musical instruments and paint.On Fridays, Saturdays and Sundays, their time at the workshops will be even more engaging as it will be accompanied by performing arts, dance, movement, theatrical and circus performances as well as singing.
St Nicholas Procession 5 December
To mark the eve of St Nicholas Day, the bearded saint himself will be travelling through the streets of the old town accompanied by a group of angels and devils, who will be distributing biscuits, fruits and sweets to children. According to Slovene tradition, angels bring gifts to good children, while devils scare the naughty ones, so if any of your young ones are in the latter group you may want to leave them at home.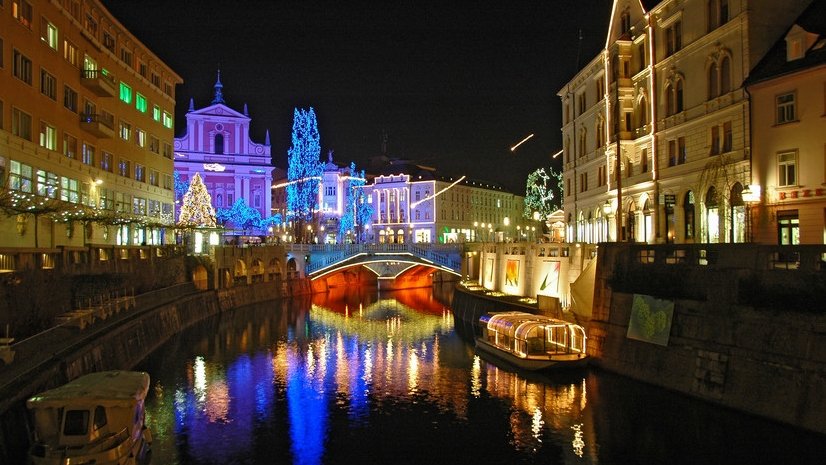 The Ice Queen 10 - 23 December
The Ice Queen accompanied by ice artists will bring a fairy tale come true to the town. Ice artists will impress with juggling, sorcery and acrobatic points that will convince even the most discerning viewers.
Venues: Krekov trg, Ciril Metodov trg, Breg, Čevljarski most, Mestni trg, Stritarjeva ulica, Prešernov trg, Wolfova ulica, Kongresni trg, Novi trg
Organ-Grinders in the Old Town Centre 12 - 26 December
In the streets of Ljubljana, organ grinders dressed in historical clothing will be conjuring up an atmosphere of times long gone. The barrel organ, commonly known as a simple instrument used by 19th century buskers travelling from village to village, cannot be played as automatically as it may seem and is much more interesting than it appears at first sight.
Concerts at Novi trg 16 - 25 December
The concert program in Novi trg Square can be enjoyed by all visitors to the festive fair on the Breg nabrežje Embankment, delighting fans of various genres and played by Slovenian artists. Click here for the full list of performers.

Concerts by Primary School Choirs 18 - 20 December at Town Hall, Mestni trg
The festive atmosphere in the old town centre will feel extra special with children from Ljubljana's primary schools singing in front of the Town Hall.

Christmas Concert - 24 December at Town Hall, Mestni trg
The traditional Christmas concert in front of the Town Hall celebrates its venerable 20th anniversary this year. Oto Pestner and the New Swing Quartet will take us through the evening with plenty of gospel and Christmas music to mark the anniversary.

Grandpa Frost Processions 26 - 30 December
Krekov trg, Ciril Metodov trg, Stritarjeva, Prešernov trg
In the days leading up to New Year's Eve, Grandpa Frost, the Slavic version of Santa Clause, makes his annual trip down from the Far North to visit the festivities in Ljubljana and drop by the various children's events. As in years past, he'll be arriving in a carriage drawn by two of Slovenia's white Lipizzaner horses and will be accompanied by a procession of snowmen, bears, rabbits and other creatures from folk and fairy tales.
Ana Mraz Street Performers 26 - 30 December at Gornji trg
Young and old alike will be able to enjoy performances by street theatre troupes, circus performers and other artistes.At Gornji trg Square, the Ana Mraz festival will host street theatre, circus, storytelling, dancing and puppet shows.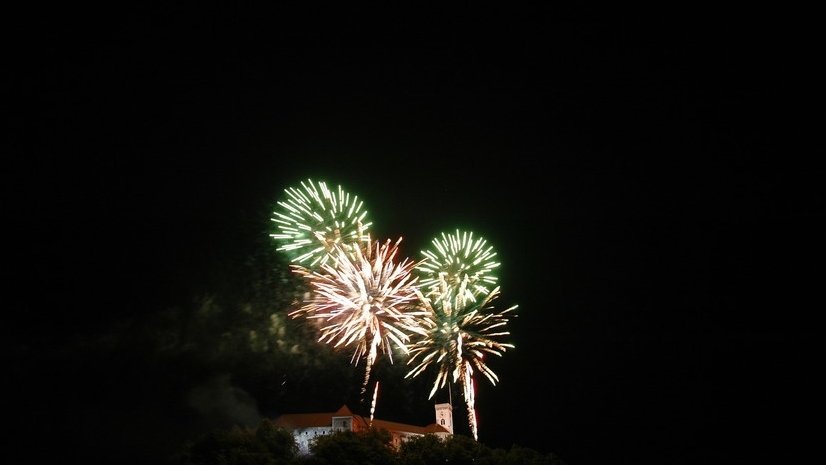 Concerts at Kongresni trg - 26 - 30 December
In the days leading up to New Year's Eve, Kongresni trg Square will feature concerts given by various popular music artists and bands. Click here to see the full list of performers.
Concert at French Revolution Square - 30 December
As part of the holiday concert programme in Trg francoske revolucije square, Ljubljana will be hosting alternative and rock music performers. This year's performers are Lim Smrad + Žila, Backstage, Alo!Stari
Children's New Year's Eve Celebration at Kongresni trg
In order to create a magical and unforgettable New Year's Eve experience for children, the celebration will feature popular festive characters, children's performances, and the arrival of Grandpa Frost.
New Year's Eve Celebrations
Ljubljana's Old Town
Join thousands of other revellers and ring in the new year in one of Ljubljana's old town squares. Make sure to get a good view of the castle, because one minute after midnight that's where the fireworks display will be launched from, lighting up the entire sky over the Slovene capital and bringing an end to the December festivities. Remember to dress warm and drive safe! Click here to see the full programme.

Text and info from www.visitljubljana.com