Let's Turn on the Lights!
Prešernov Trg
29 November at 17:15
Ljubljana's month-long holiday celebrations officially get underway when the lights covering most of the old town (and Castle Hill) are switched on for the first time. The event is dedicated to the memory of two Slovene authors: the great France Prešeren and the humourist Fran Milčinski-Ježek. The former was born on 3 December 1800, while the latter penned a poem called 'Ljudje, prižgimo luč' or 'People, let's turn on the light' in English.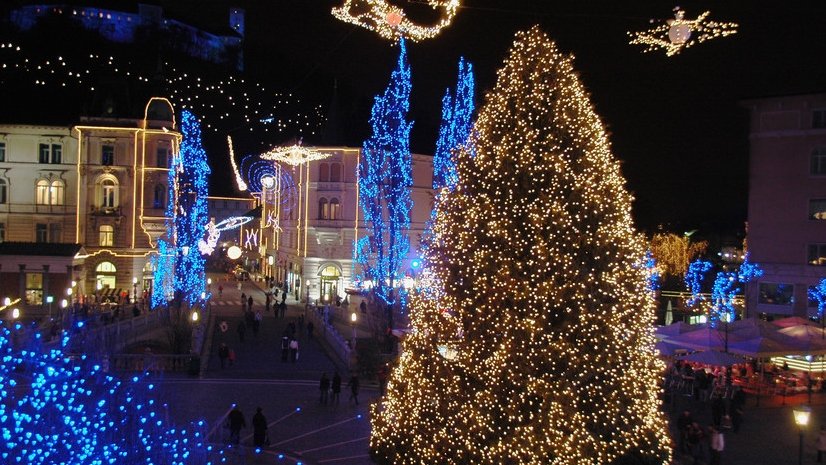 St Nicholas Fair
Prešernov Trg
3 - 6 December, 10:00-20:00
In Slovenia, the gift giving season kicks off on 6 December, which is the name day of St Nicholas and has been a traditional part of Slovene folk tradition as far back as the first half of the 19th century. In the days leading up to the big night, stalls selling small gifts are set up around Prešeren Square.
St Nicholas Procession
Krekov Trg, Ciril Metodov Trg, Stritarjeva, Prešernov Trg
5 December, 17:00-18:30
To mark the eve of St Nicholas Day, the bearded saint himself will be travelling through the streets of the old town accompanied by a group of angels and devils, who will be distributing biscuits, fruits and sweets to children. According to Slovene tradition, angels bring gifts to good children, while devils scare the naughty ones, so if any of your young ones are in the latter group you may want to leave them at home.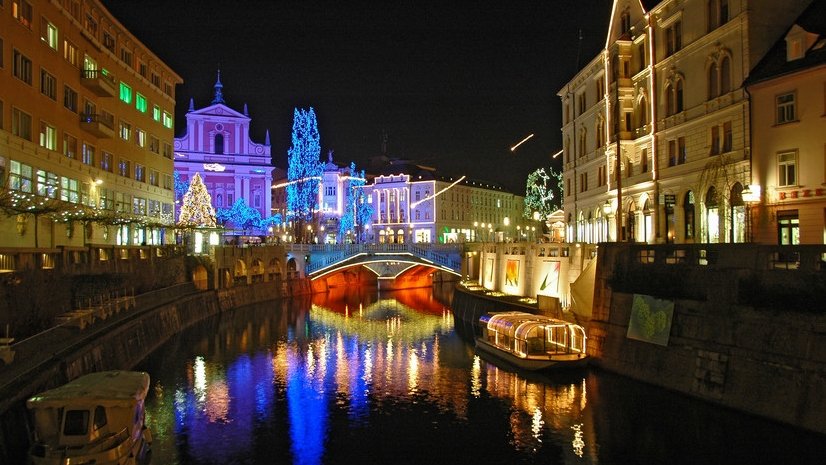 Christmas Concert
Mestni Trg
24 December at 17:00
The city's annual Christmas concert offers the opportunity to see some of Slovenia's top musicians perform amidst all of the decorations and ongoing festivities - and best of all, it's free!
Grandpa Frost Processions
Krekov trg, Ciril Metodov trg, Stritarjeva, Prešernov trg
26 - 30 December at 17:00
In the days leading up to New Year's Eve, Grandpa Frost, the Slavic version of Santa Clause, makes his annual trip down from the Far North to visit the festivities in Ljubljana and drop by the various children's events. As in years past, he'll be arriving in a carriage drawn by two of Slovenia's white Lipizzaner horses and will be accompanied by a procession of snowmen, bears, rabbits and other creatures from folk and fairy tales.
Street Theatre Performances
26 - 30 December
Street performers will be performing in the city centre, with the old town and Kongresni Trg being the main areas to look out for drama troupes, circus performers, musicians, organ grinders and other artistes.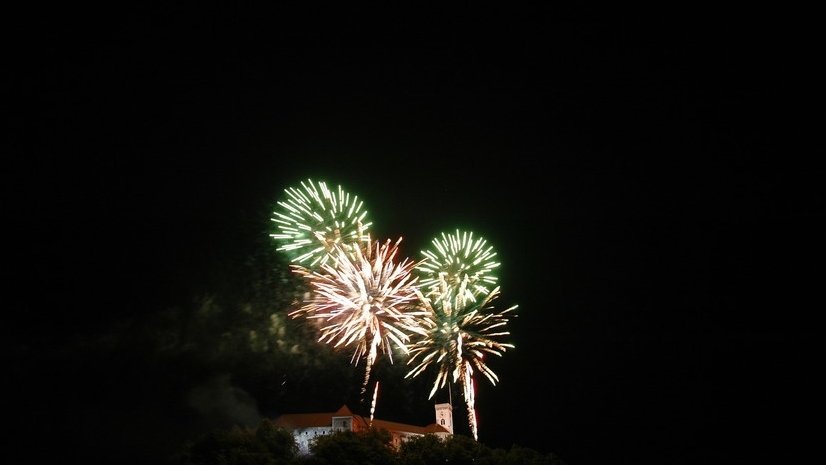 Music Concerts
Prešernov Trg, Novi Trg, Pogačarjev Trg, Kongresni Trg
16 December - 1 January
Various free concerts taking place in three of the old town's main squares will be feature both pop and traditional singers and bands.
New Year's Eve Celebrations
Ljubljana's Old Town
31 December at 21:00
Join thousands of other revellers and ring in the new year in one of Ljubljana's old town squares. Make sure to get a good view of the castle, because one minute after midnight that's where the fireworks display will be launched from, lighting up the entire sky over the Slovene capital and bringing an end to the December festivities. Remember to dress warm and drive safe!