Barbara Radojlovic is the creative owner and head chef behind Barbarella Arkade Bistro and Barbarella Juice Bar who have been keeping the people of Ljubljana fit and healthy with a mouthwatering selection of vegan and vegetarian dishes. She kindly took the time from her busy schedule to tell us a little more about herself and her successful businesses.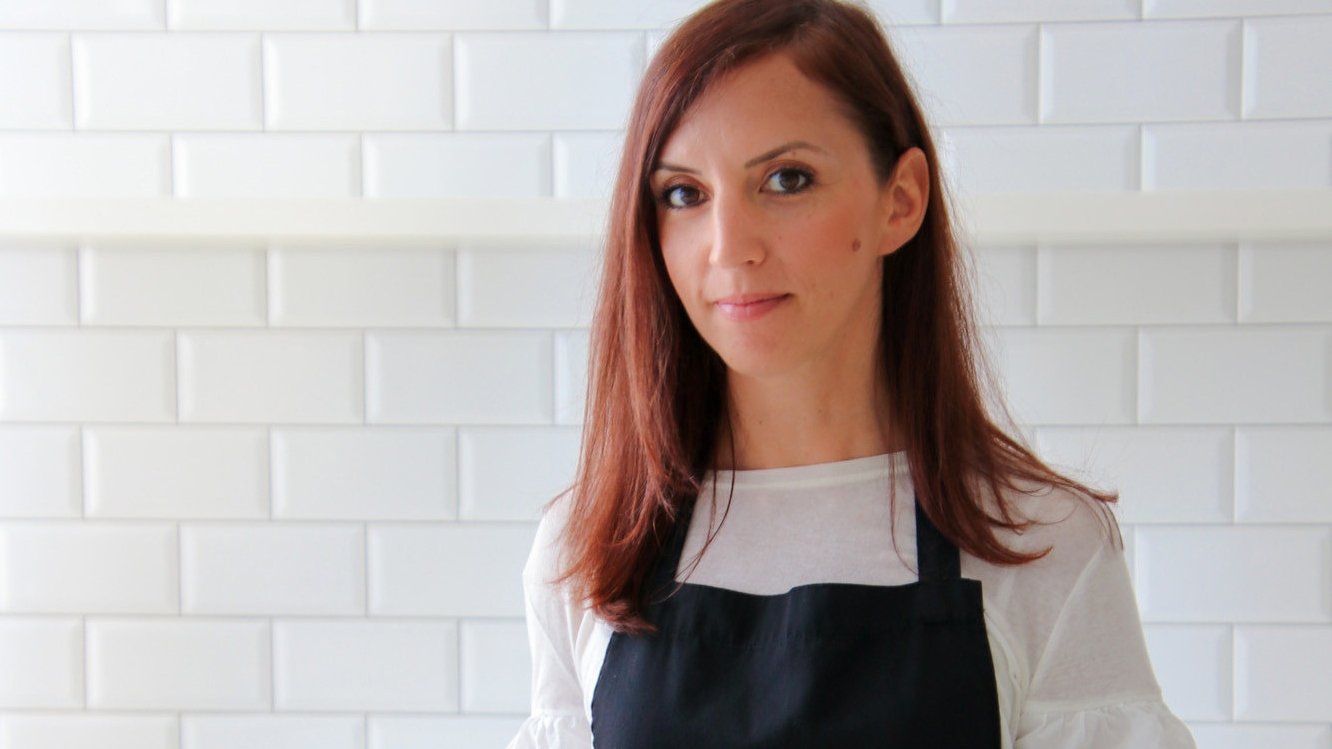 How vegan friendly is Ljubljana, and Slovenia as a whole?
The trend with vegan food options in Slovenian restaurants and supermarkets is growing, each year there are more delicious plant-based food options in Ljubljana and it is much easier to eat healthier outside, than it was couple years ago. I'm happy the trend is growing and it is also very positive to see younger people are embracing this sustainable life-style.
What are some of your favourite ingredients to add to dishes to give the wow factor?
To enhance flavours in our dishes I like to use fermented foods with rich, deep flavours such as soy sauce, mushrooms, smoked herbs, sesame oil, etc. I like to play with different types of cuisines, that gives me more creative space for making interesting healthy plant-based dishes. For me the final flavour of the dish has to be rounded with enough salt. Even desserts.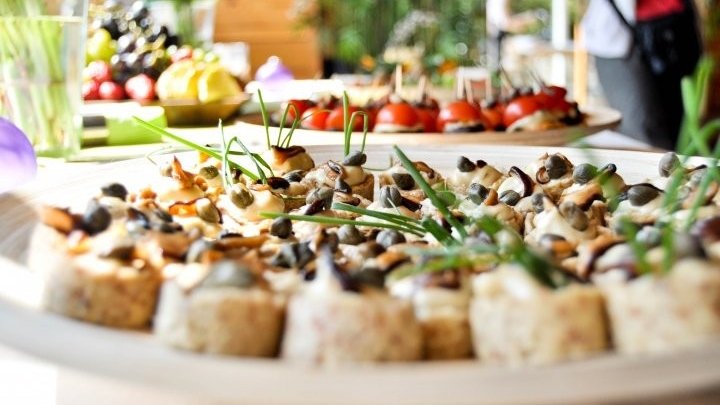 Do you have a personal favourite from the Barbarella menu?
It's very hard to say, but at the moment that would be our new Tofu Teriyaki Rice Bowl. It's made with sushi rice covered slightly with sweet chilli and rice vinegar. Topped with fried marinated tofu. For freshness we add a little pineapple and cucumbers. And for creaminess we add avocado. To make it extra juicy, we add our house-made teriyaki sauce and decorate it with nori seaweed stripes, sesame seeds and pickled ginger.
Of course, you don't have to be a vegan to enjoy your menu. What are some of your most popular dishes amongst non-vegan diners?
Our vegan BBQ cheeseburger is very popular even amongst non-vegan diners. We serve it in organic kamut (khorasan) and durum bun. We make our own patty made with black beans and smoked herbs. We serve it with vegan coleslaw, vegan cheese, organic BBQ sauce and salad. It's juicy and everybody loves it. Overall people like to visit us for our creamy soups and minestrone and daily rice bowls. It's delicious healthy 'soul food' for everyday that keeps our clients coming back. We are famous for our vegan desserts, which we prepare also without gluten, without dairy and without refined sugar. Everything is made from scratch, we don't use any artificial, industrial powders or shortcuts.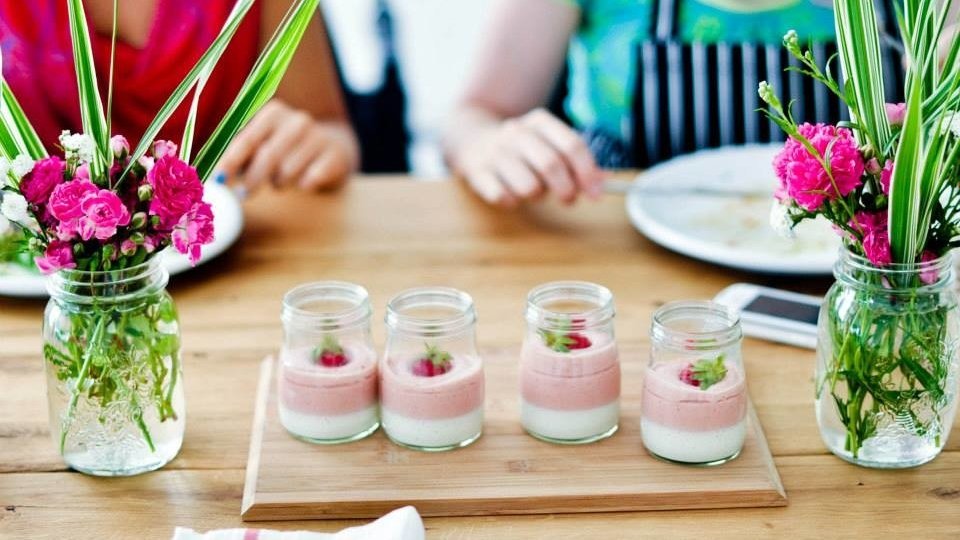 What's the best smoothie combination to avoid the mid-afternoon slump?
Banana and peanut butter protein smoothie is something that prevents my sluggish feeling in mid-afternoon. It has enough natural sweet flavour to cover my afternoon sugar cravings as well as proteins to boost me with energy and satiation for the rest of the day. I highly recommend it.
Becoming a vegan involves some big lifestyle changes. What would be your top tips for a successful transition, particularly if one shares a home with a meat eater?
Just keep getting plant-based nutritional and culinary knowledge, make your food look and taste delicious. 'Veganize', combine and make vegan complementary dishes with your meat eating partner (soups, vegetables, purees, salads, desserts can all be prepared vegan and shared with your meat eating partner). And what is more important, don't judge. You can achieve more positive results with a positive attitude. For example, my partner Simon (he eats everything in moderation), after 12 years our relationship is demanding and craving healthy plant-based food when we eat together and he is eating much healthier now (lots of fruits and vegetables) than when we meet and I'm really proud of him.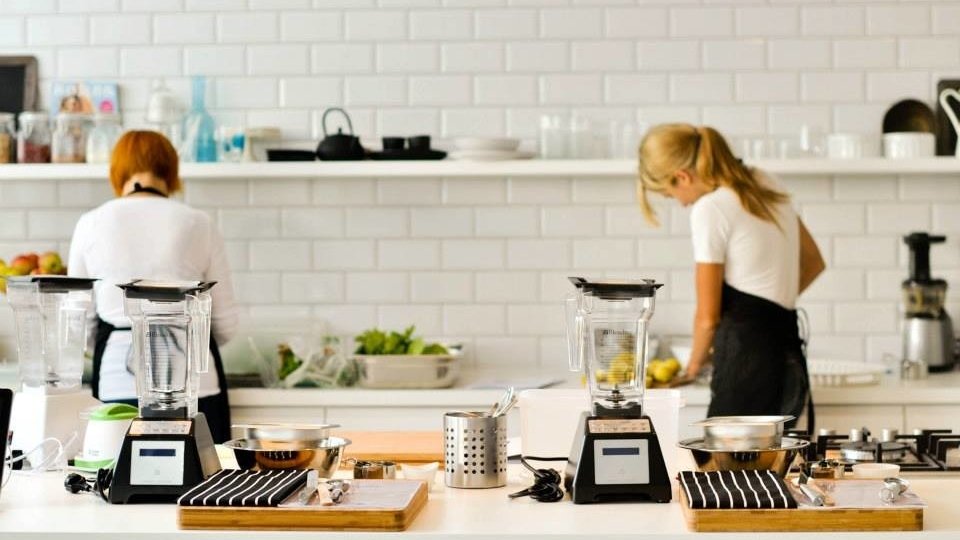 Many traditional Slovenian dishes are meat-heavy, are there ways to adapt these recipes to vegan/vegetarian without losing the essence of the dish?
There are a lot of traditional Slovenian dishes that can be prepared vegan but still remain delicious. Stews like jota and ričet are still very delicious served without meat. Making vegetable stocks from scratch in advance and roasting onions for longer time helps building up the flavour. There are also good dairy alternatives (plant-based milks and butters) that can be used in traditional recipes. We make delicious traditional walnut Potica without eggs and dairy.
From your customer base, would you say there is an equal number of younger and older vegans?
We see a lot of younger people among our clients which gives me hope for the positive sustainable healthy life-style in the future. Overall our main clients are between 18-45 years old.
What would you say is the most common deciding factor for a person to go vegan; ethical reasons or health benefits?
When someone becomes vegan is commonly out of ethical reasons not for dietary reasons. It is mainly choosing this lifestyle to fight against animal discrimination. Becoming vegan doesn't always mean eating healthy by default. Vegans would probably choose chocolate over chickpeas ;) On the contrary when someone decides to embrace healthy plant-based (vegan) life-style is because of nutritious benefits and I think it's best on the long-term.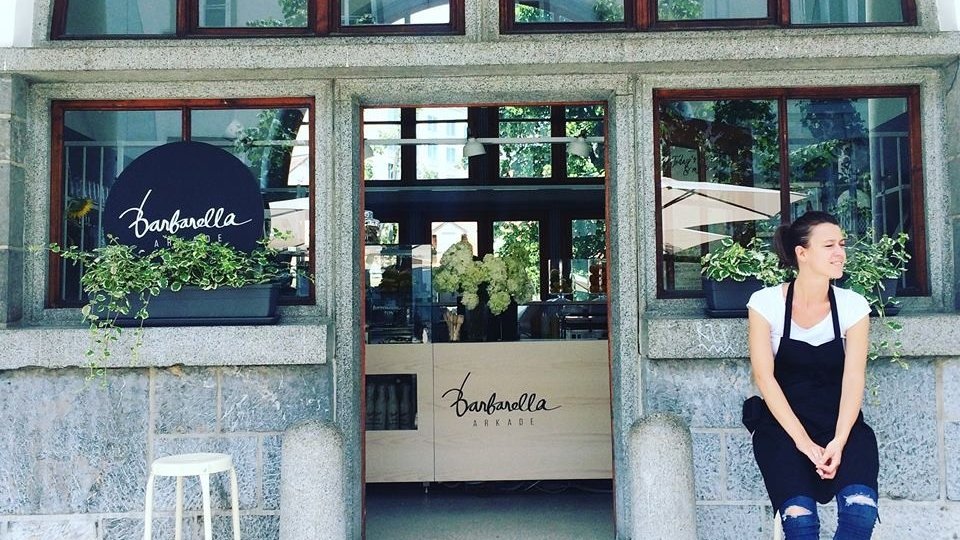 You run a series of workshops teaching gourmet sweets, gluten-free and gourmet fresh cooking. Are attendees mostly from the catering trade or individuals looking to further their knowledge for lifestyle and health benefits?
In the past I've done numerous cooking classes and taught over a thousand people how to create gourmet plant-based dishes at the comfort of their home. Mostly they were individuals, seeking for healthier and delicious alternatives to their everyday dishes. They were trying to recreate their recipes with alternative milks or butters and eggs, because they or somebody from their family had dairy or gluten intolerance. I've also taught some catering companies and I have created for example desserts and smoothies for their menu.
Where are some of your favourite places to eat outside of Ljubljana?
I visited Israel in October and I was thrilled with so many plant-based options they offer. There are around 200 vegetarian and vegan restaurants in Tel Aviv, you don't even have to google it, they're everywhere on the street. Recently, I was also pleasantly surprised with the vegan menu in Oštarija (Dolenjske Toplice). It's made exclusively with local and seasonal ingredients. This is quite a challenge, considering it's plant-based menu, and I find it very creative and delicious.