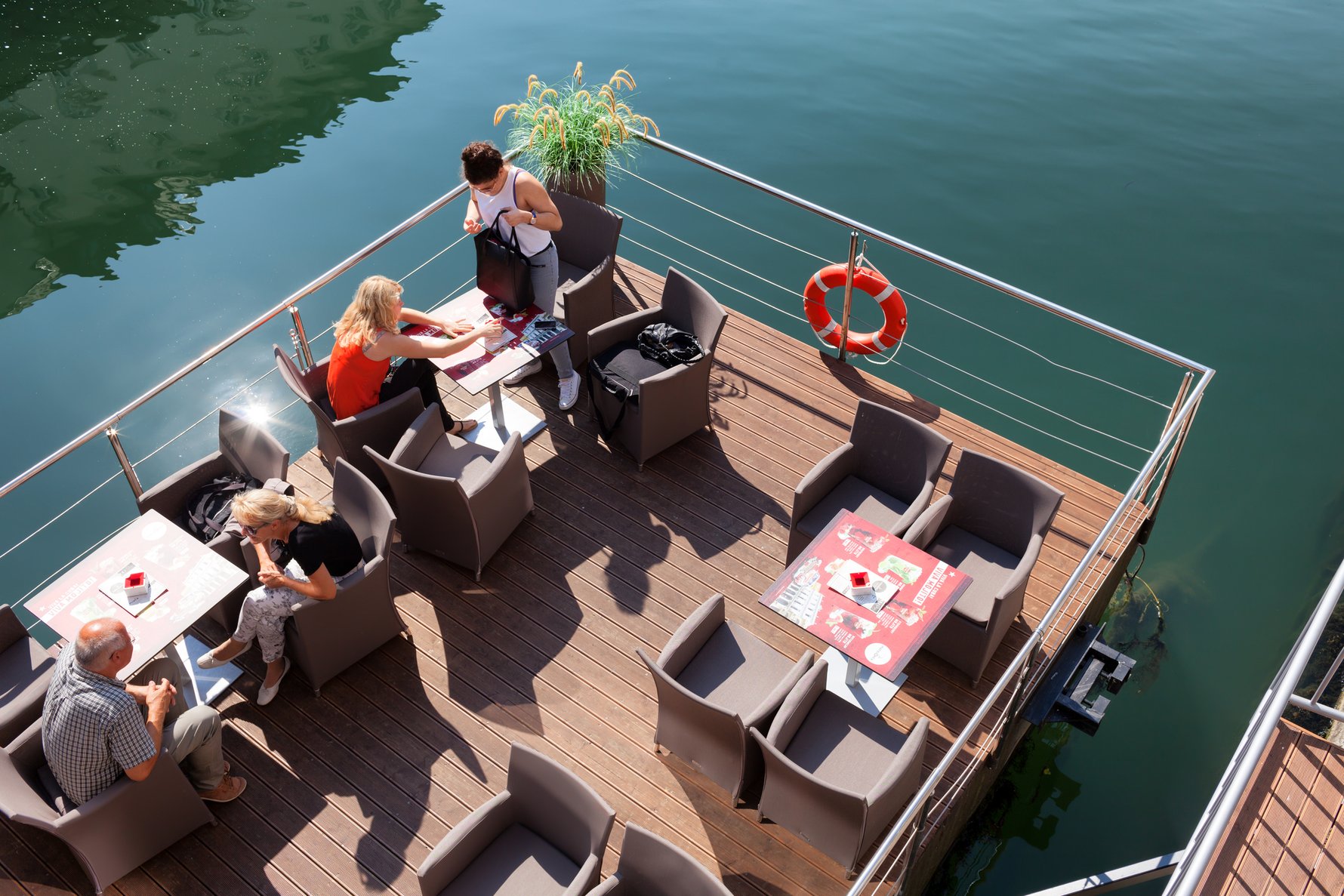 We try not to play favourites here at Ljubljana In Your Pocket, but when pushed we might just blurt out that the city's array of caffeine-filled terraces is the best part of life in this magical town. The centre is chock-full of character-packed cafes lining both banks of the Ljubljanica, while no Ljubljana neighbourhood is complete without a handful of idyllic spots in which to while away the day with a cup of coffee, before whiling away the evening with something a little stronger. Put simply, Ljubljana is the greatest city in the world if you enjoy sitting outside with a cup of the good stuff as the conversation flows.

Every single attempt to compile a list of the best cafe terraces that Ljubljana has to offer will throw up different names, and plenty are missing here that could just as easily top alternative lists. Still, we're sticking out two cents with these spots, central and out, high in the sky or down by the river. Is there anything better than terrace season in Ljubljana? That's a rhetorical question, by the way, because there isn't. Enjoy!
  Set beside a pond in the south west part of Tivoli Park, this popular café is a calm oasis walking distance from the city centre. Open all day, Čolnarna offers something for everyone. Relax with a coffee and muffin in the morning, grab a sandwich for lunch or indulge in a delicious sweet treat for afternoon tea. Read more here.... A bustling café frequented by a battalion of clients from students to pearl-laden old ladies, Zvezda's décor leans in the direction of clean and sophisticated with some really beautiful touches and plenty of light streaming in from the outside. Read more here.... Close your eyes, and try to imagine a café called Le Petit that happens to be sitting on a square named after the French Revolution. Le Petit café will match your imaginings and then some. Our first thought was adorable, but there is so much more to it than this. Read more here.... After being shuttered for nearly a decade, the best views in the city are once again open to the public. Occupying the top floor of Ljubljana's famed Nebotičnik building, the highest residential structure in Europe when it opened in 1933, the terrace's 360° views from the Alps to the castle to the mountains in the south are truly breathtaking. Read more here.... Located just a few steps away from the pretty Koseze pond at the outer edge of Tivoli Park, this cute little café welcomes visitors with great coffee, teas, light bites and a well stocked bar. There's a children's play area close by plus wide open spaces for little ones to enjoy. Read more here....

The whole list of cafes in Ljubljana, you can find here.