The Michelin Guide Has Come to Slovenia!

The prestigious Michelin Guide has unveiled it's updated selection of Slovenian restaurants for 2022, which saw three new restaurants receive a coveted Michelin star, bringing the total to 10. This is no small achievement for a country of only 2 million inhabitants, but still a well deserved recognition of Slovenia's long history of culinary excellence! Ana Roš's Hiša Franko retained its two-star rating, while the other nine entries each received one star.

The new entries are acclaimed chef Uroš Štefelin's Hiša Lehnart in the picturesque alpine town of Radovljica, Milka in the popular year round alpine resort of Kranjska Gora, the Adriatic region now represented the still relatively new COB, run by brothers Mate and Filip Matjaž and, finally, Ljubljana's own Strelec, which has long been a personal favourite of ours under the stewardship of chef Igor Jagodic. More info can be found about each below. Staro Selo 1, Kobarid

Roundly regarded by gourmands, amateur foodies, tourists and locals alike as one of best restaurants in the country, it's not uncommon for diners to make the trip to Slovenia for the express purpose of eating here - especially for neighbouring Italians, who can appreciate top quality cuisine like few others. Run by a husband and wife team, Ana is in charge of the kitchen, while Valter's knowledge of Slovenian wines and cheeses is unrivalled. Set in a rustic villa outside the town of Kobarid in the far west of the country, a meal here will not soon be forgotten. Rooms are also available.

In recent years, word has well and truly gotten out about the restaurant's exceptional quality with Ana featuring in Netflix's Chef's Table series and subsequently being named the world's best female chef. While, Hiša Franko has also made it onto the list of world's best 100 restaurants and claimed the inaugural Best Restaurant Award in The Slovenia Restaurant Awards.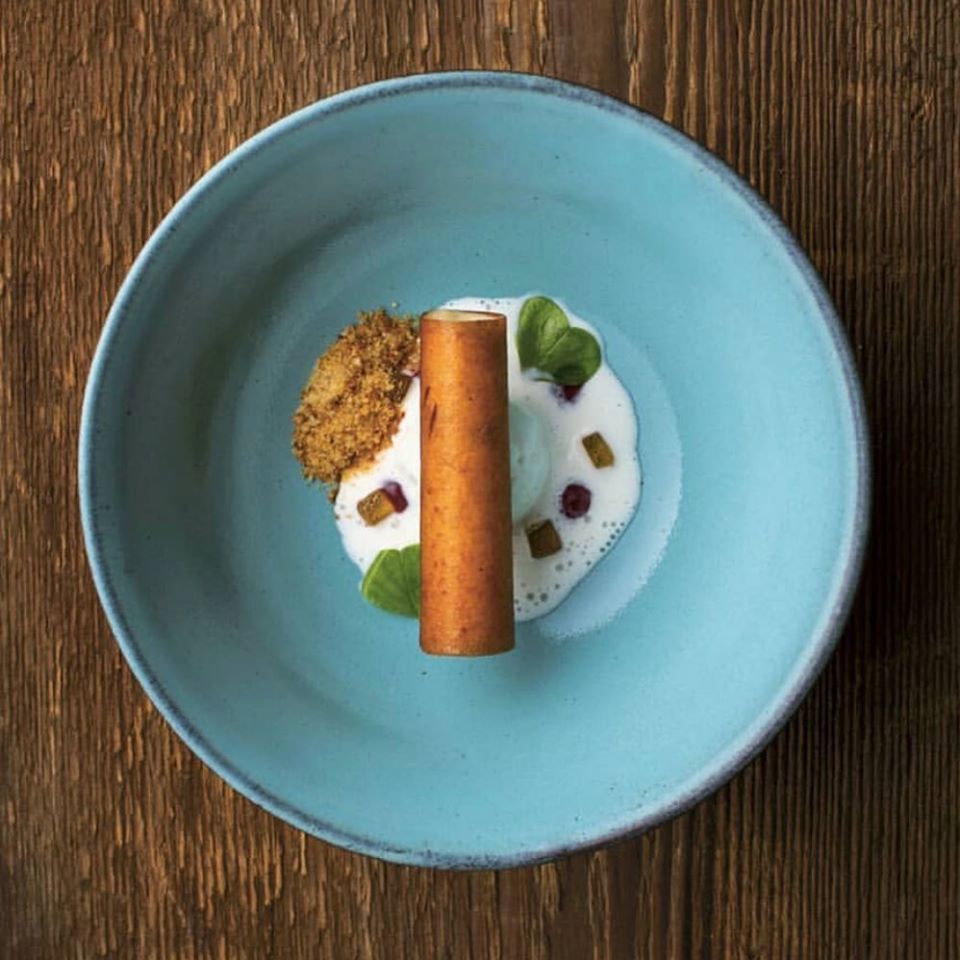 Zgornja Kungota 11a, Zgornja Kungota 

Gregor Vračko's Hiša Denk should be a permanent fixture on the gastronomic bucket list of any self-respecting foodie visiting Slovenia, or the wider region for that matter. The famed chef has a much deserved reputation for being quite an eccentric - both in and out of the kitchen - and a culinary curriculum vitae that few in the country can rival. He earned his proverbial stripes, or perhaps more appropriately his chef's whites, working in prestigious kitchens across Europe, eventually ending up in California at Thomas Keller's French Laundry, long-hailed as one of the best restaurants in the world. Upon returning to Slovenia, Gregor breathed new life into the traditional family gostilna in the village of Zgornja Kungota near Maribor, and the rest as they say is history.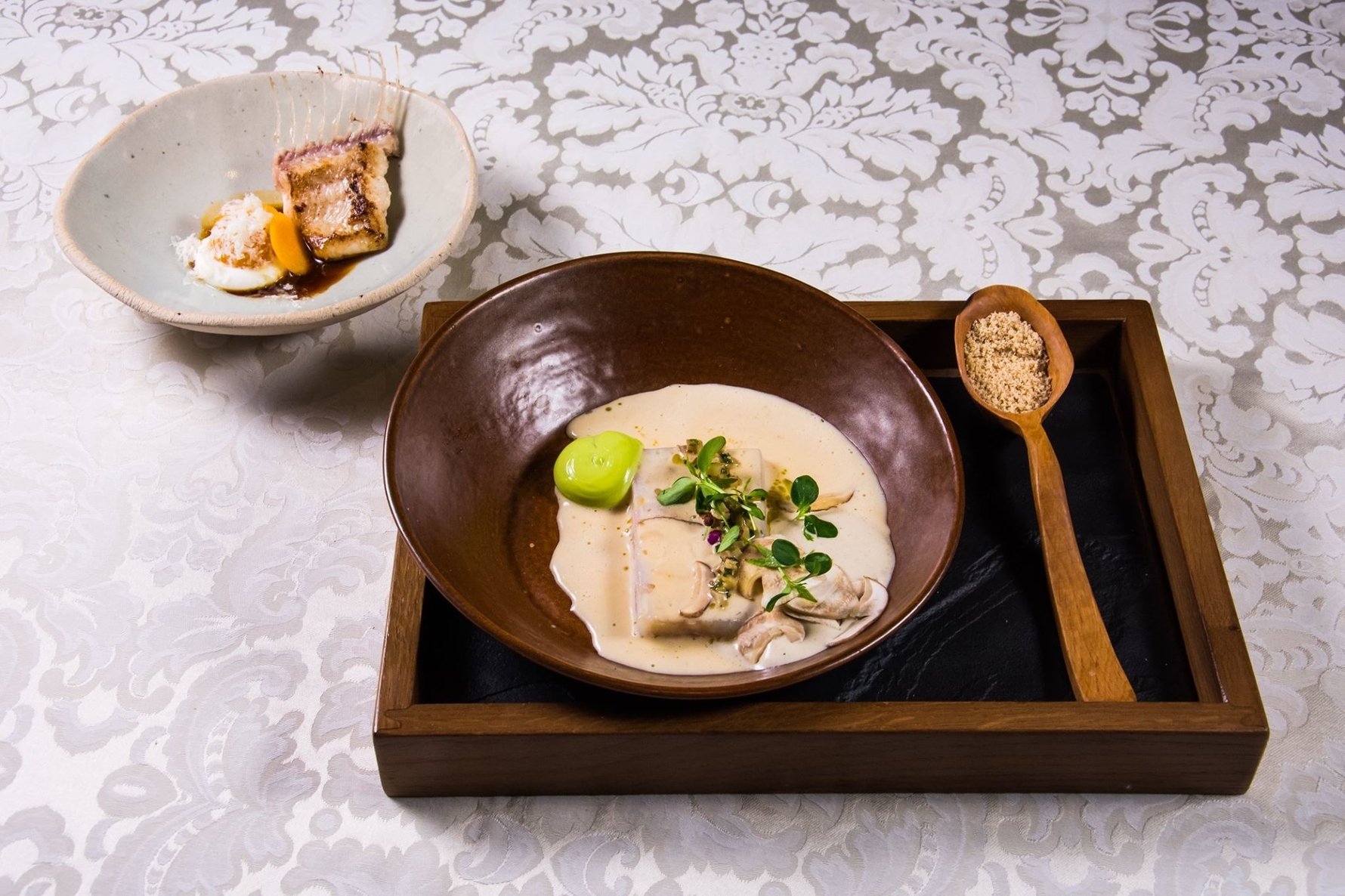 Nowadays Hiša Denk's premises match the 21st century food, boasting a modern building constructed in minimalist Scandinavian style, with copious amounts of exposed wood and lots of glass. The individual dishes also have an unmistakably New Nordic cuisine look to them, and might be the closest you'll get to eating at the legendary Noma without booking a ticket to Copenhagen. Of course all the ingredients are locally sourced and perceptible homage is paid to regional Štajerska culinary traditions, if you look close enough. There's no menu, so ordering consists simply of choosing the number of courses and leaving the rest up to the chef - and the British-born sommelier if you'd like perfectly paired wine with your meal. Increasingly becoming known beyond Slovenia's borders, Hiša Denk conveniently offers a handful of elegant, minimalist rooms for overnight guests, which are both a great value and the perfect way to round out the experience. Dvorec Zemono, 5271 Vipava

Dvorec Zemono, or Zemono Manor, is an exquisite 17th-century Palladian building in the village of Zemono, between Vipava and Ajdovščina. As well as the splendid architecture and frescoes the site offers truly stunning views of the vineyards and peach trees in valley, and also attracts many visitors because it is home to Gostilna Pri Lojzetu. With its roots in a family business that opened at the end of the 19th century, the restaurant has been at its current location for more than ten years. Chef Tomaž Kavčič is a member of the founding family, and is known for his take on Slow Food. There are à la carte, set meal and tasting menu options, with many innovative approaches to traditional dishes.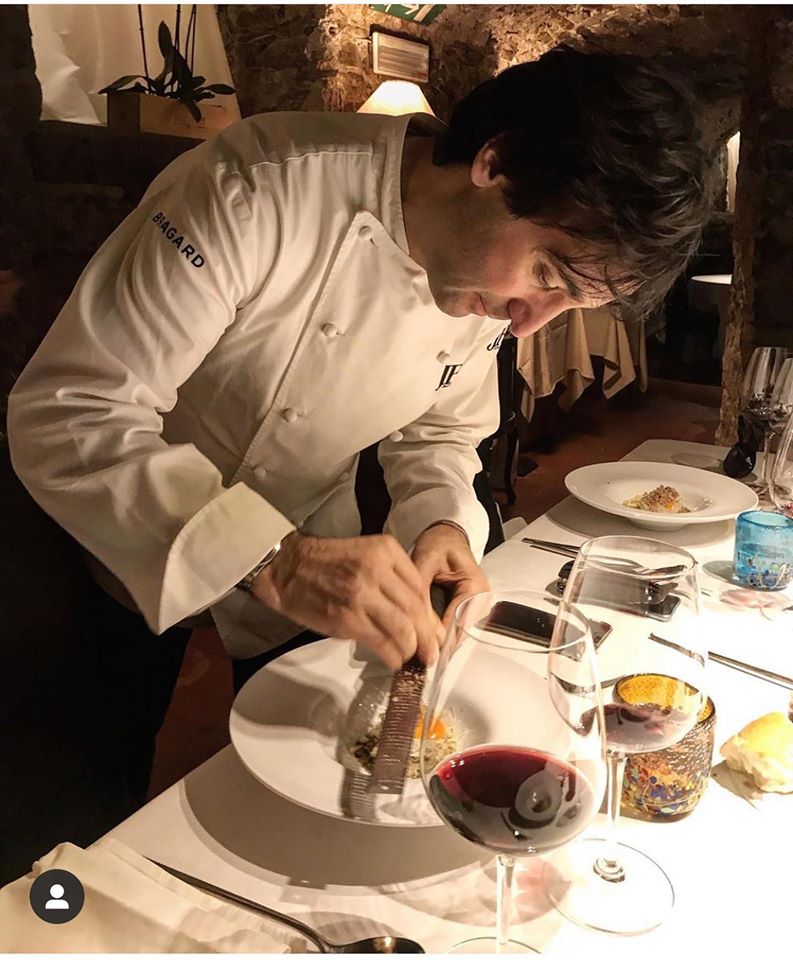 Ulica Vinka Vodopivca 24, 5000 Nova Gorica

The French tyre makers and their eponymous red guides finally made it to Slovenia and after serious consideration of Chef Uroš Fakuč's Dam granted him a Michelin star. This culinary hot spot found just outside of Nova Gorica is of the country's most praised gastronomic destinations amongst Slovene foodies. Both the restaurant and the menu are entirely modern, with the latter focused heavily on Mediterranean cuisine and especially seafood. A place for special occasions, there are more than a dozen different varieties of Champagne on the wine list, as well as many of Slovenia's top winemakers.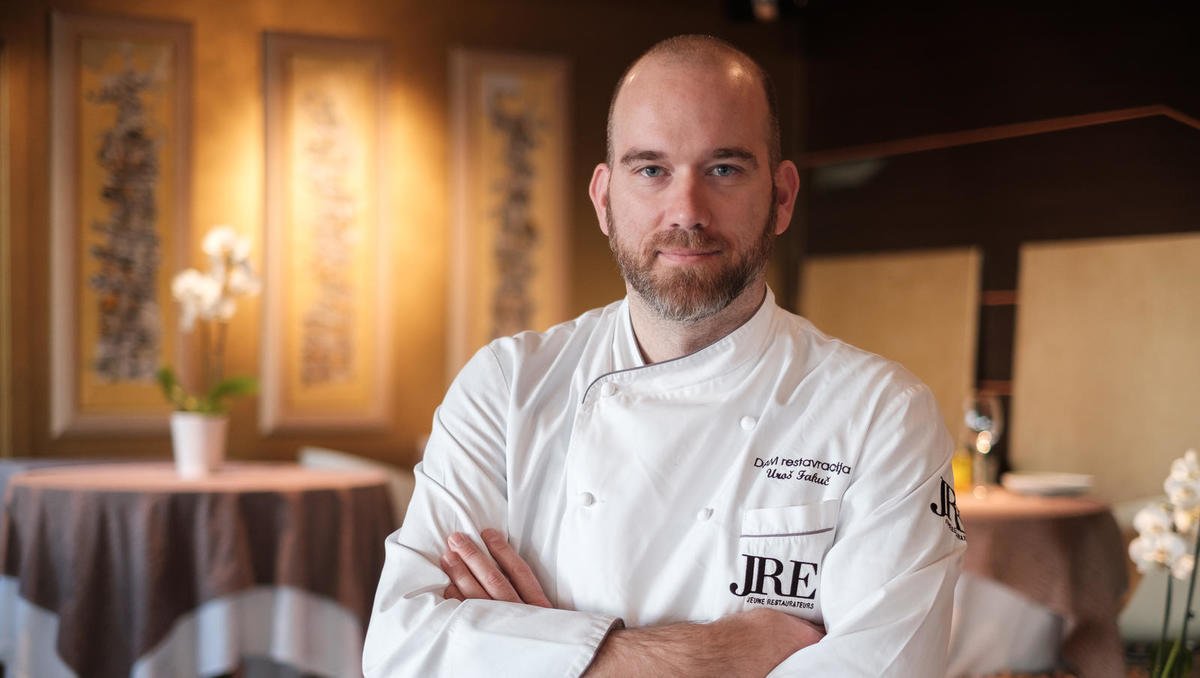 Nazorjeva 2, 1000 Ljubljana

Decked out in browns of brick and wood, Atelje is a bar and restaurant with a classy, understated feel, as you'd expect from it being part of the Grand Hotel Union. A short and often changing menu re-imagines classic dishes, all masterfully prepared and beautifully presented, and on our visit we were lucky enough to sample the pork ribs with kimchi and pears, followed by brown butter ice cream. A two, or three coursed medium-priced lunch is available between the hours of 12 and 3 pm as well as a collection of snacks and plates to share. Gift certificates are on offer if you ever feel someone you know would enjoy the gift of this exclusive dining experience. The well-stocked wine bar with over 100 wine labels by the glass is nicely lit, making Atelje ideal for date-nights or business. Guests also enjoy free parking in the hotel garage.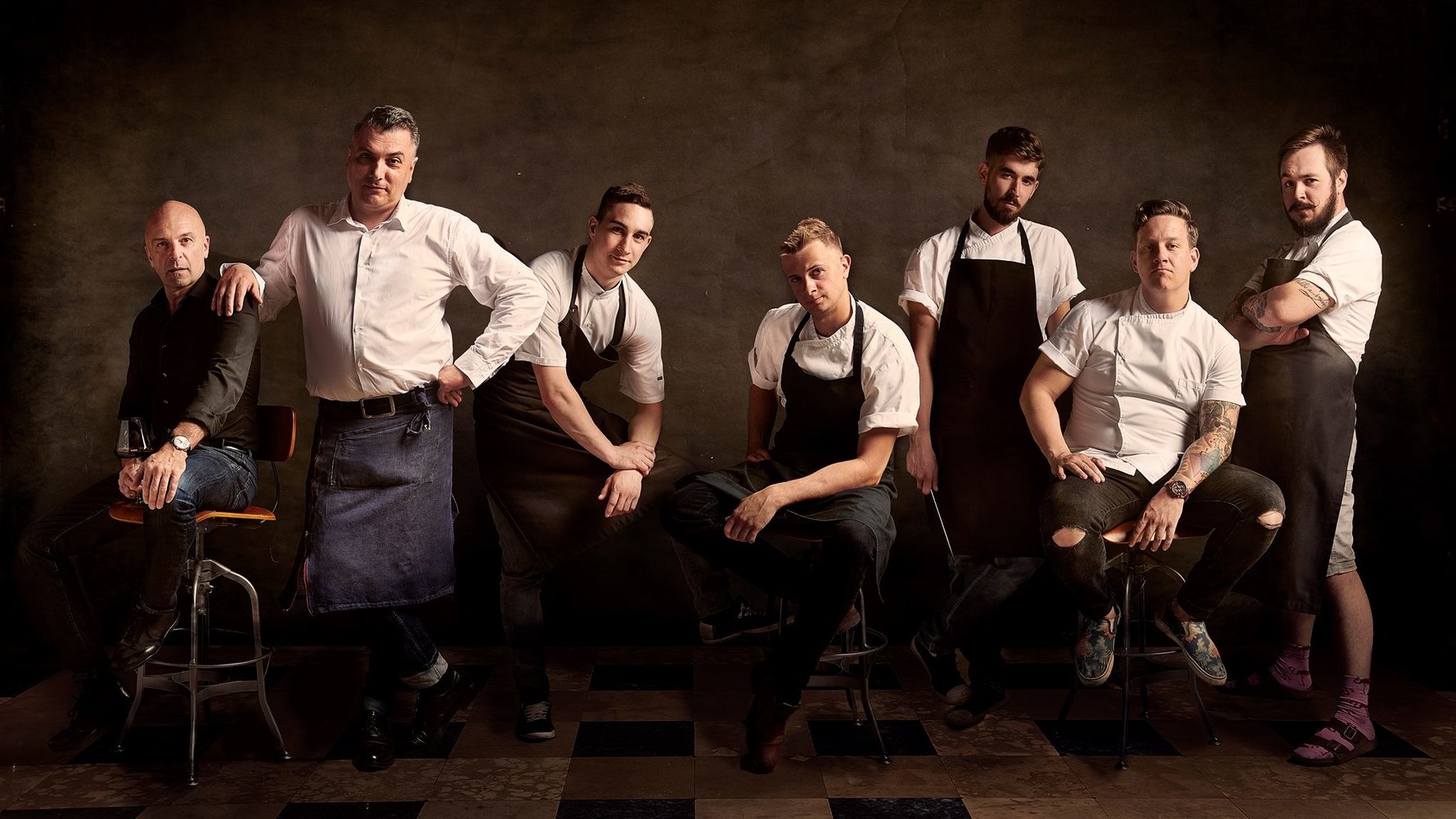 If you'd like to get a crash course in Slovenia's burgeoning culinary and gastronomic scene, we recommend checking out the brand new edition of The Slovenia Restaurants book from our friends at THE Slovenia. The country's top 201 restaurants are all presented in a beautiful, elegant book that makes the perfect gift or souvenir for any and all visiting or resident foodies!
Check out the winners of The Slovenia Restaurant Awards 2020 here!