You don't need to be an architectural aficionado to see that Ljubljana is a city full of elegance and grace, of beautiful buildings, bridges and more than swoop and swoon like starlings. Many great architects put their tolar's worth into the development of the city, but no vision is as tied to Ljubljana as that of Jože Plečnik. Known worldwide for his work in Prague and Vienna, the iconic architect is often referred to as the 'Man Who Built Ljubljana', and we aren't about to disagree. Plečnik is everywhere in Ljubljana, but these are the classic constructions to make a beeline for. No Plečnik piece in Ljubljana gets as much attention as the magical Triple Bridge (Tromostvoje), a claim that is literally true. Every single day, thousands of locals and visitors alike stroll back and forth across the bridge, the connecting vein that unites the city across the Ljubljanica river. There has been a bridge here for centuries, but it was Plečnik who extended it to a trio in order to avoid a build-up of traffic at this most important spot. Read more...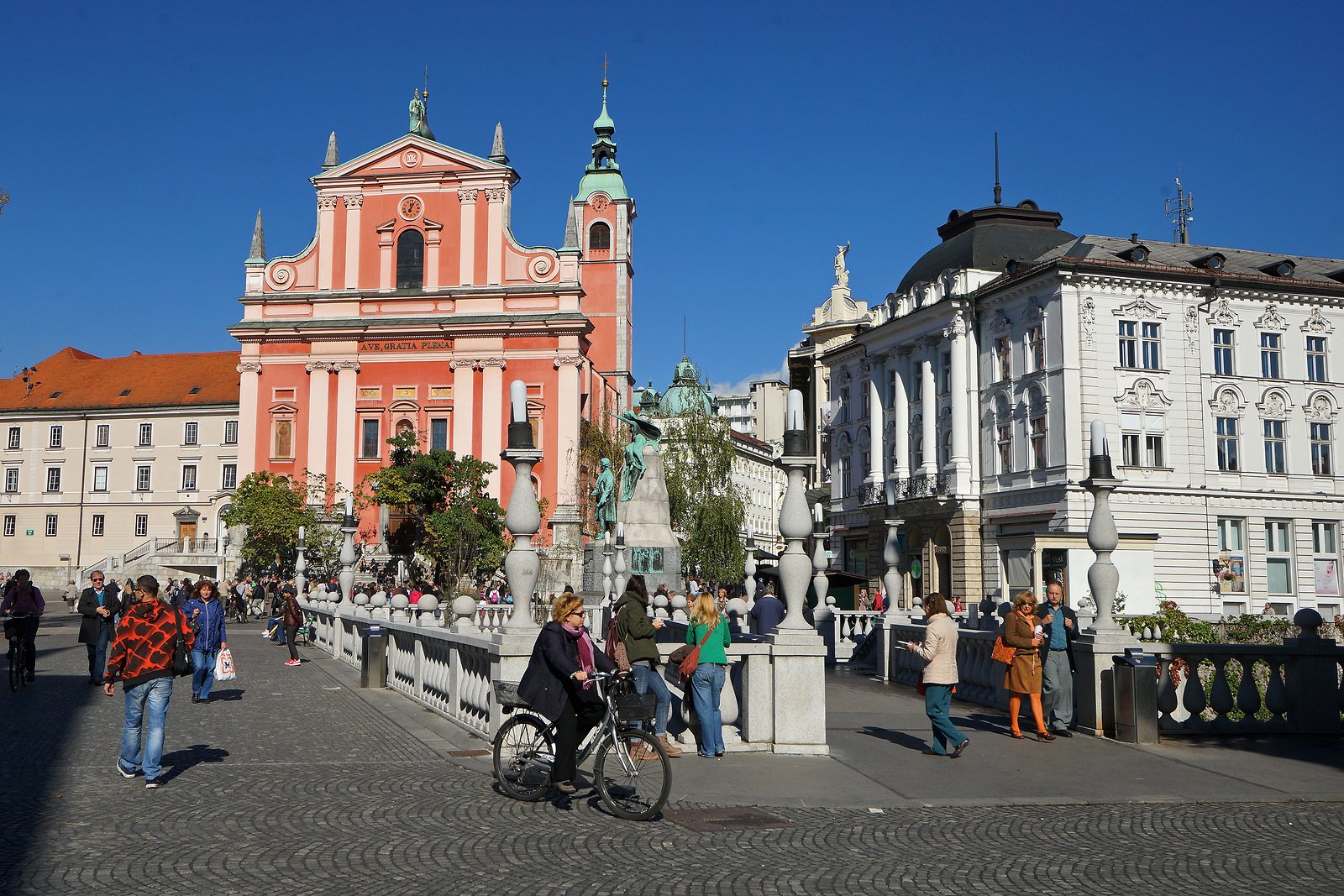 While Plečnik has a large catalogue of tremendous creations, it is arguably his repurposing work that shimmers the most. Case in point is the Križanke Outdoor Theatre, an old monastery that was handed to Plečnik in 1952 with instructions to create a venue for the summer festival. Križanke was the great man's final gift to the city, and what a way to sign off. Read more...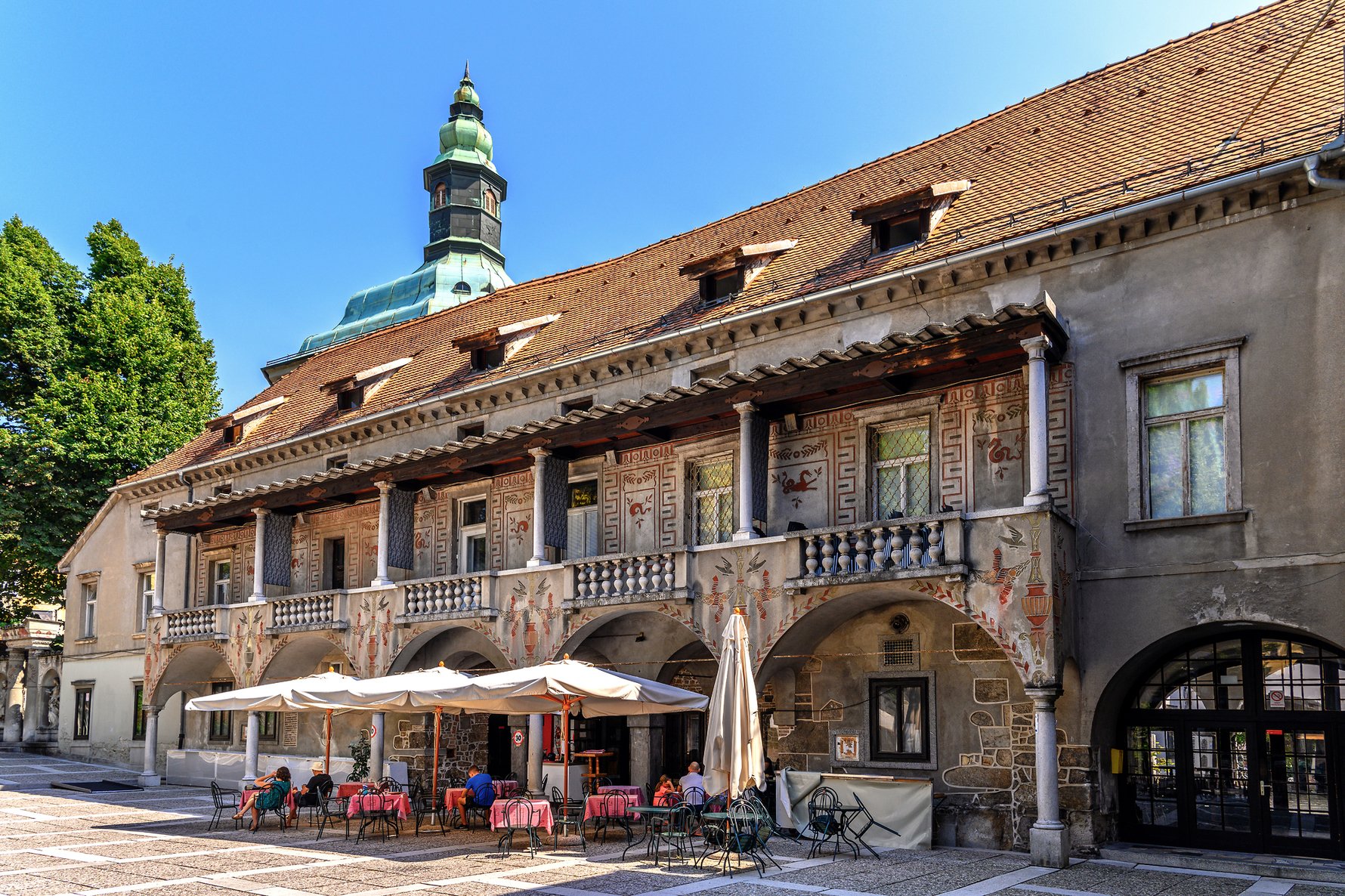 All imposing columns and Renaissance flow, Ljubljana's Central Market is one of Jože Plečnik's most sophisticated achievements. As far as settings for humble tradesmen go, this might just be one of the most stylish, although the bakers and butchers of yesterday have long been replaced by cafes and bars. Read more...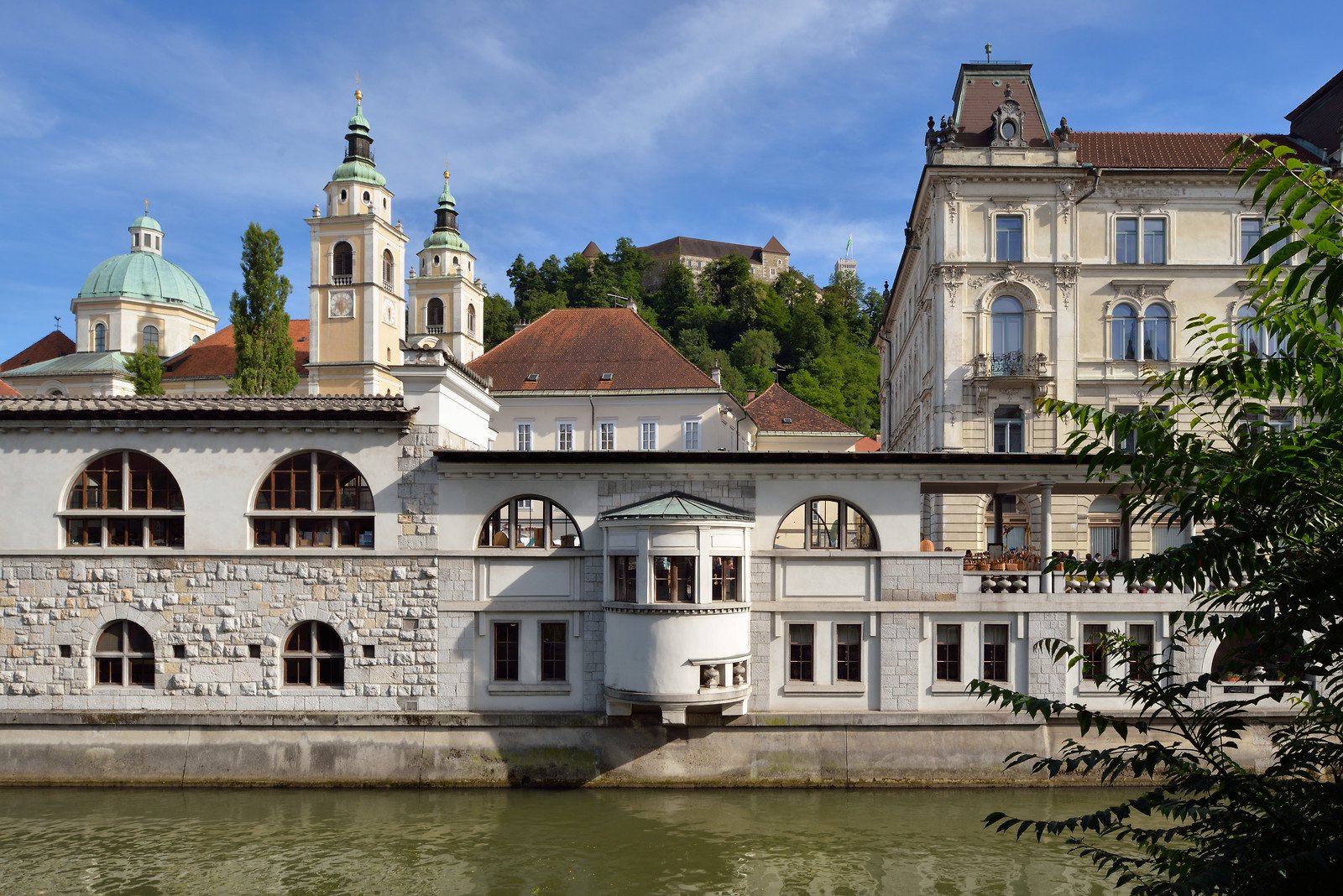 Known to locals by its Slovene acronym NUK, the library was originally established by Empress Maria Theresa in 1774 and moved to its current Plečnik-designed building in 1941. Aside from serving as one of the country's central educational and cultural institutions it's also considered one of the prolific architect's most monumental works, and is a must see for visitors to Ljubljana. Highlights include the somewhat schizophrenic brick and stone façade, the colonnaded central staircase and the massive main reading room. Read more...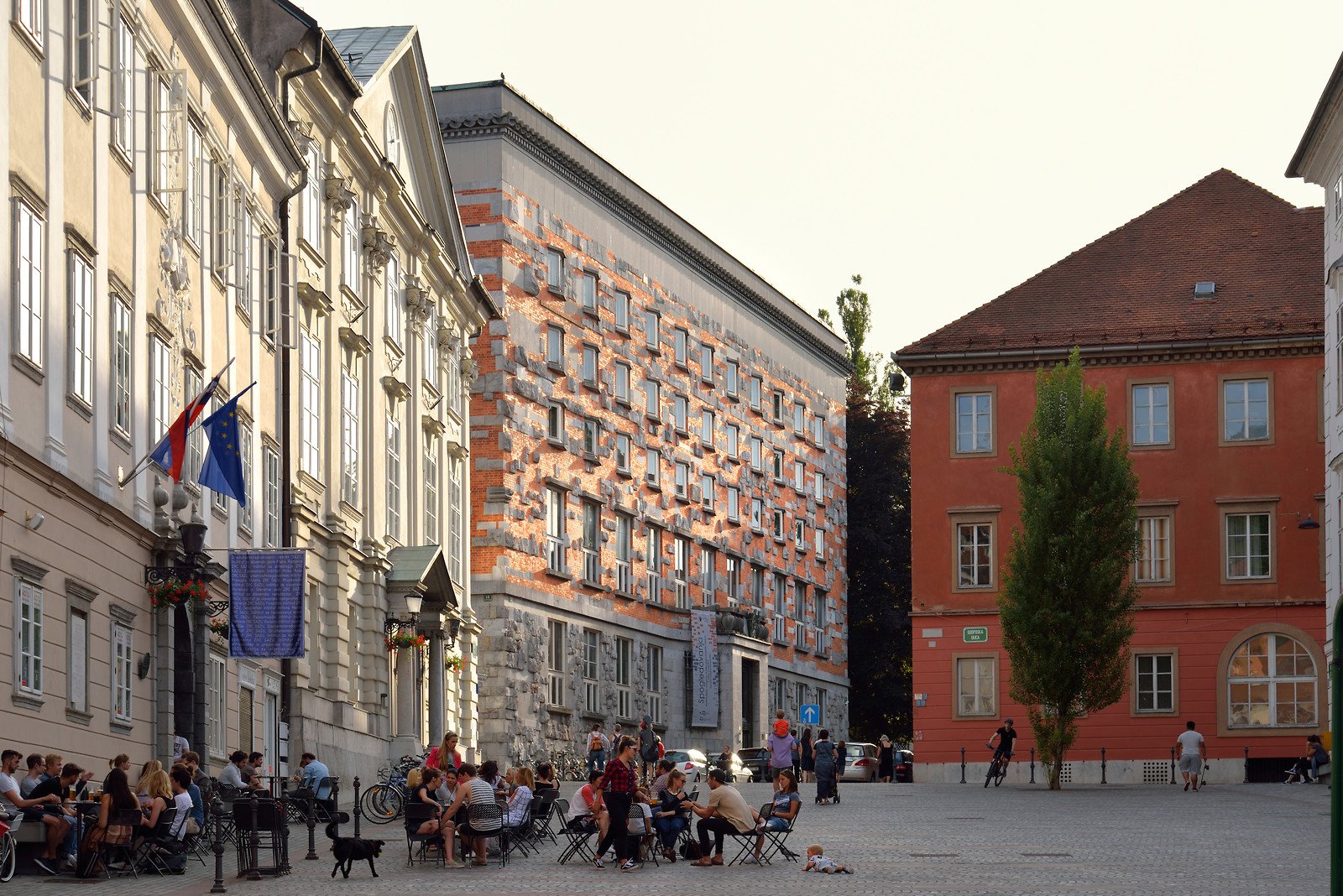 A breezy 2km walk outside the centre of the city, Žale Cemetery is an appropriately grandiose homage to the afterlife. Plečnik followed a similar thought process here as with the central market, imbuing the every day with a finesse that brings grace to the quotidian. The entire cemetery complex is a joyful sprint through life, making it one of Plečnik's most ambitious projects in the city. Read more...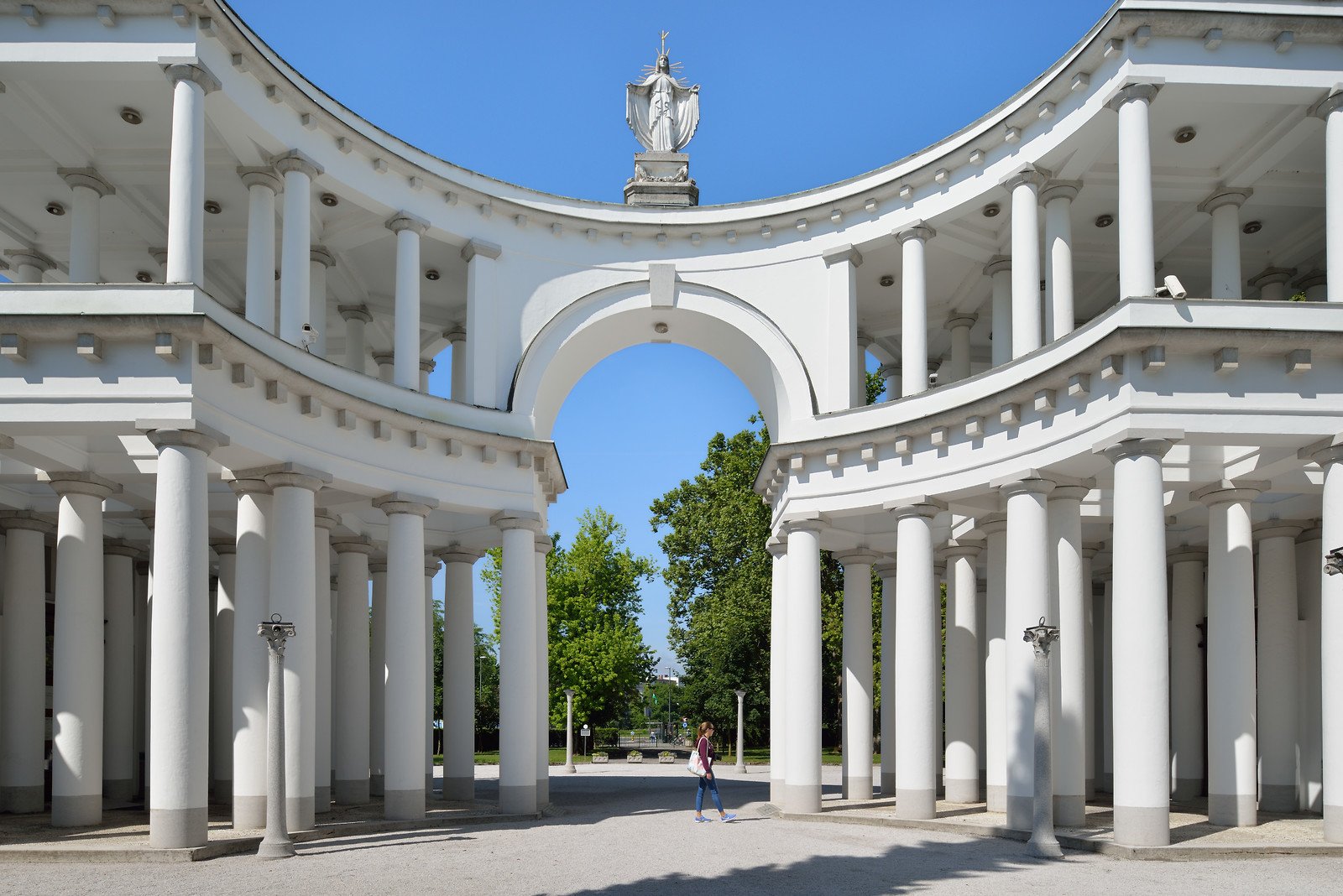 Plečnik designed many bridges that span the Ljubljanica, and the beloved Cobblers' Bridge (Čevljarski Most) is second only to Tromostvoje when it comes to adoration and plaudits. Its name comes from a time before Plečnik, when the stench of raw meat saw the local authorities move the butchers that made their trade here, replacing them with shoemakers. The bridge took on its Plečnik-inspired form in 1931. Read more...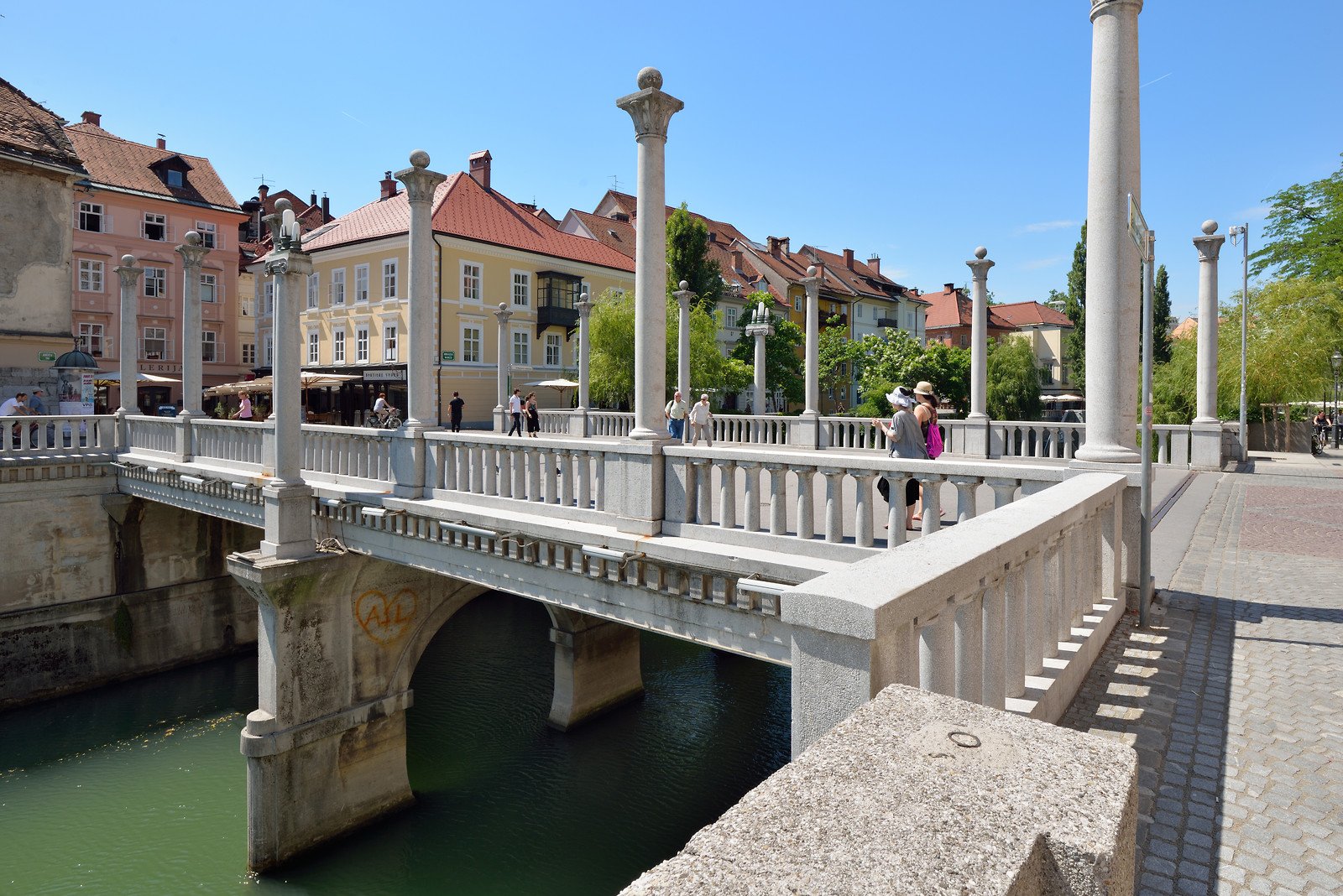 You might not immediately think of a sluice gate when searching for beautiful architectural constructions, but Jože Plečnik wasn't your ordinary architect. The gate that spans the Ljubljanica in Poljane perfectly straddles the line between monumental and magnificent, a grand farewell to the eponymous river as it leaves the heart of the city. Read more...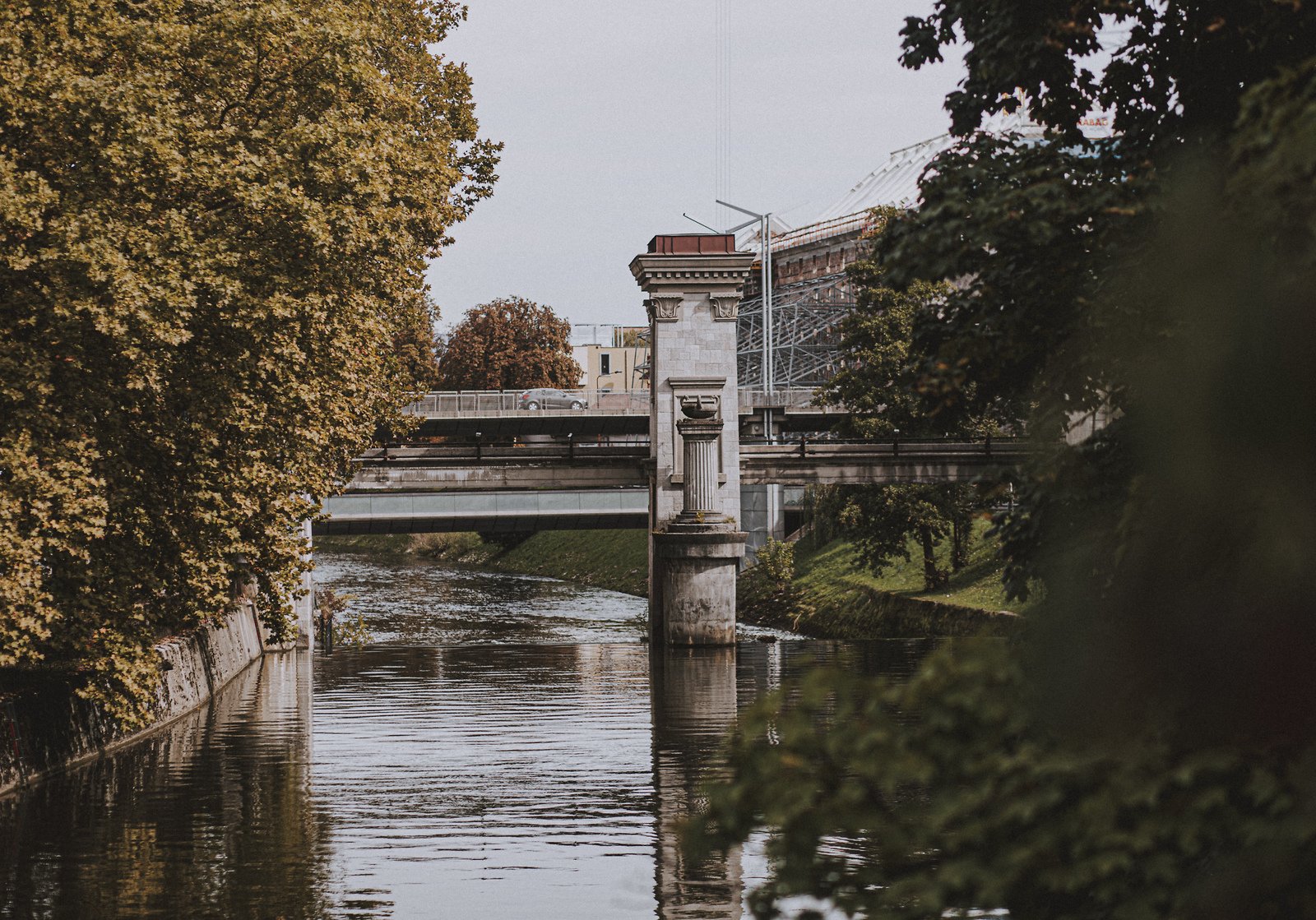 Where better than the man's own home? Jože Plečnik moved into this house in Trnovo and bought the house next door too, in order to develop the perfect home for a man of his vision and curiosity. The house is now a museum, a must-visit for anyone looking to discover the life and work of Slovenia's greatest architect. Read more...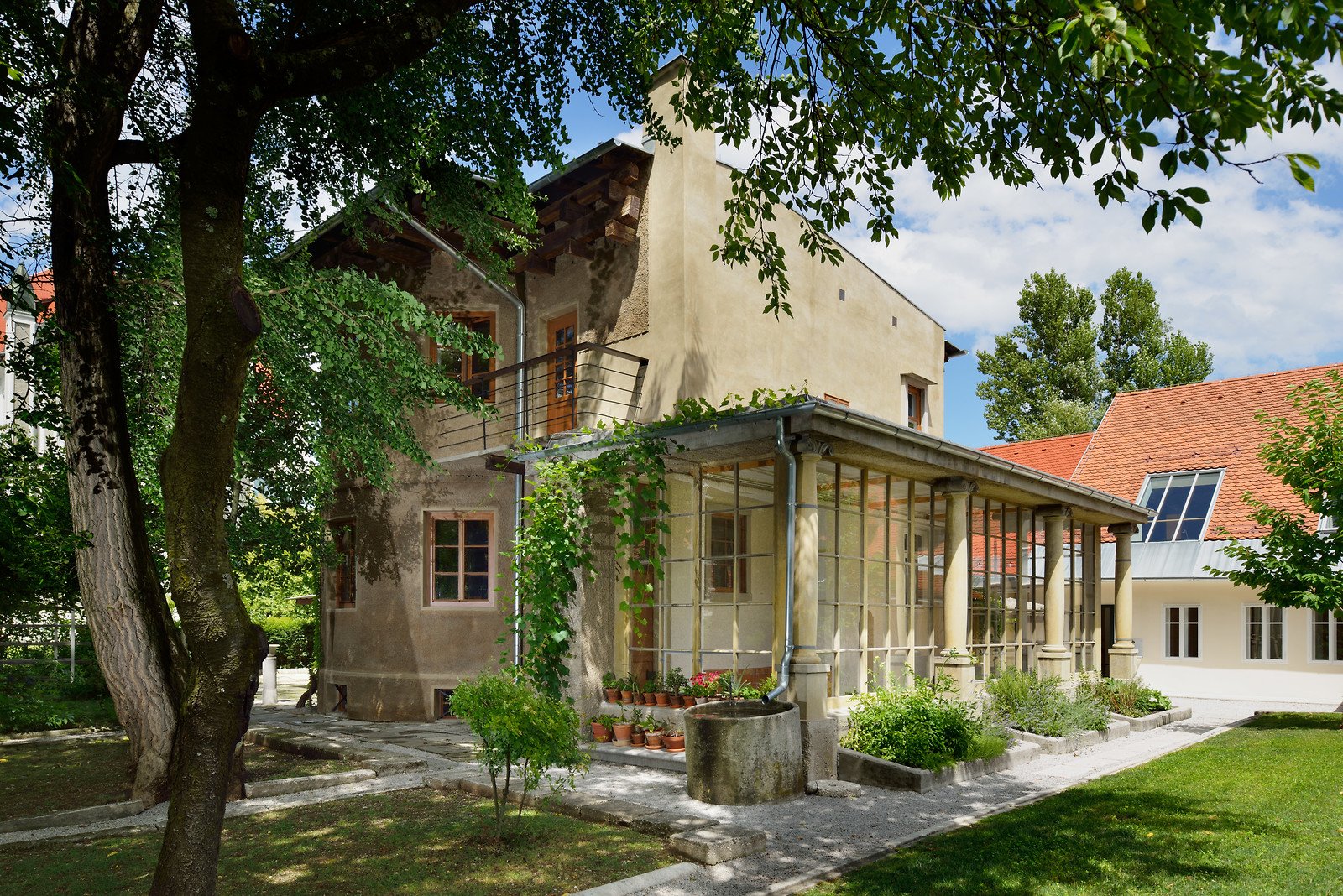 A short 8km journey south of the capital, the small village of Črna Vas is home to one of the most celebrated pieces of Plečnik architecture in the region. The Church of St Michael is an architectural miracle, a church built into the surrounding marshes using ingenuity and creativity, two of Plečnik's most important attributes. Plečnik used local materials and the intricate knowledge of craftsmen in the town in order to build the church, which has grown into one of his most beloved works.
Read more...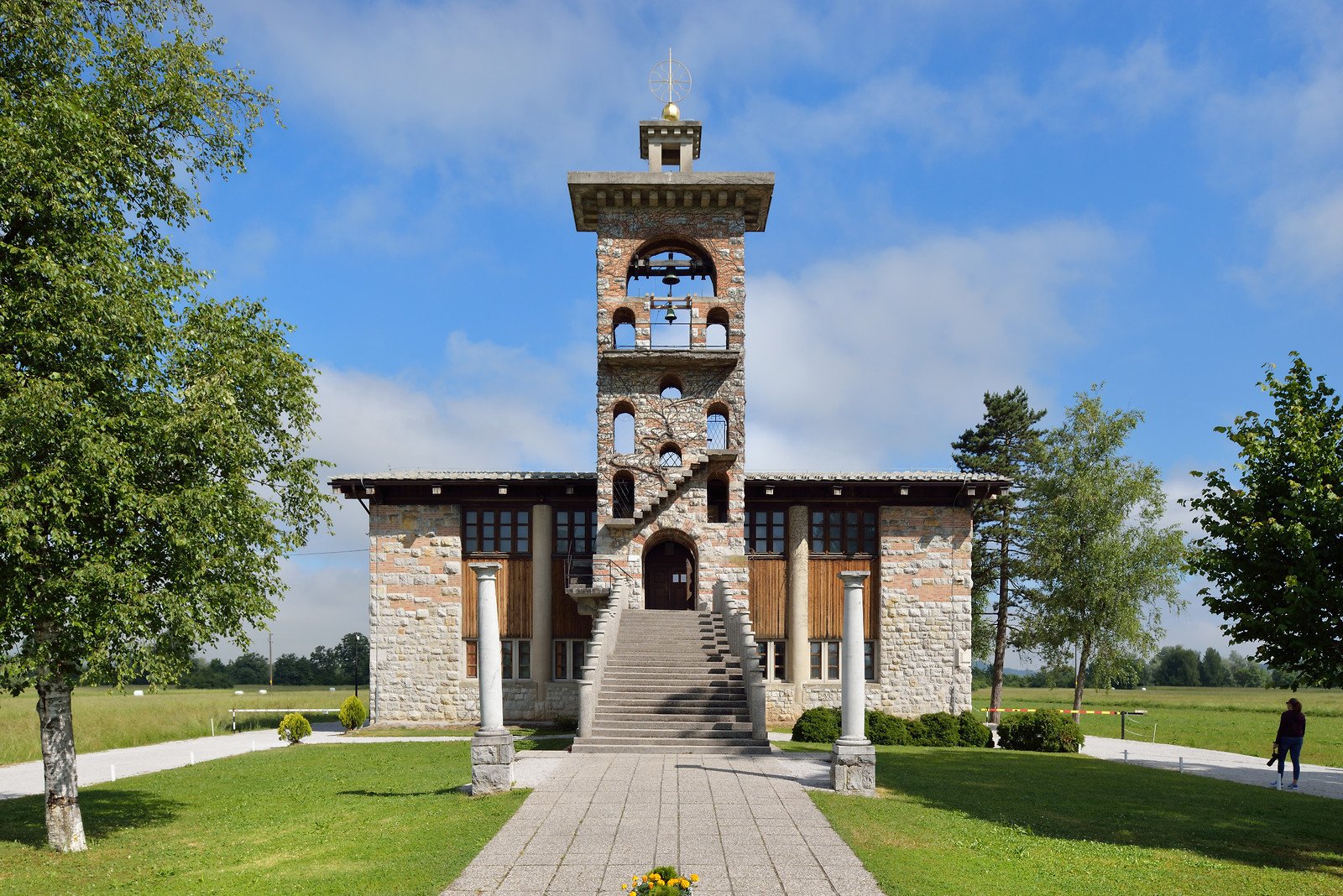 The church was constructed between 1925 and 1927, and in 1931 the belfry was added. Its bold design was considered too different from Catholic tradition at the time, but it was this project that set the wheels in motion for Plečnik to begin other major works that changed the face of Ljubljana. Plečnik continued to add new elements, such as furniture and chandeliers, to the church after it was in use.
Read more...
Ready to see some of these beauties in person? Check out our Ultimate Walking Guide to Plečnik's Ljubljana here!