Born in 1926 in the Polish town of Suwałki, Andrzej Wajda is regarded by many as the 'Father of Polish cinema.' The son of an army officer, Wajda's father Jakub Wajda was murdered by the NKVD in the 1940 Katyń Massacre of Polish military officers. Having survived World War II himself, Wajda studied at Krakow's Academy of Fine Arts before gaining a place at the nascent Łódź Film School. His debut film, 'Pokolenie' (A Generation, 1955) was released to critical acclaim, also launching actor Zbigniew Cybulski into stardom. The two would go on to collaborate on numerous films, with Wajda's protégé earning a name as 'The Polish James Dean'. Cybulski tragically died while jumping onto a moving train in 1967, and Wajda's grief seeped through in what is regarded as one of his most personal films, 'Wszystko na sprzedaż' (Everything for Sale, 1969).
 

After Wajda's first three films - known as his Warsaw trilogy - focused on war-torn Warsaw during WWII, his work became increasingly more political and critical of the communist regime in Poland. His high-profile presence on an advisory panel for the Solidarity movement from 1981 to 1989 didn't endear him to the authorities, and his production company was soon forced out of business. But success and international acclaim continued to follow him; Człowiek z Żelaza (Man of Iron, 1981) - featuring an appearance by Lech Wałęsa - won the Palme D'Or at the Cannes Film Festival, and he continued knocking out the films in spite of government pressure. In 2000 he was awarded an honorary Oscar for his contribution to film; without a second thought he donated the award to Krakow's Jagiellonian University Museum.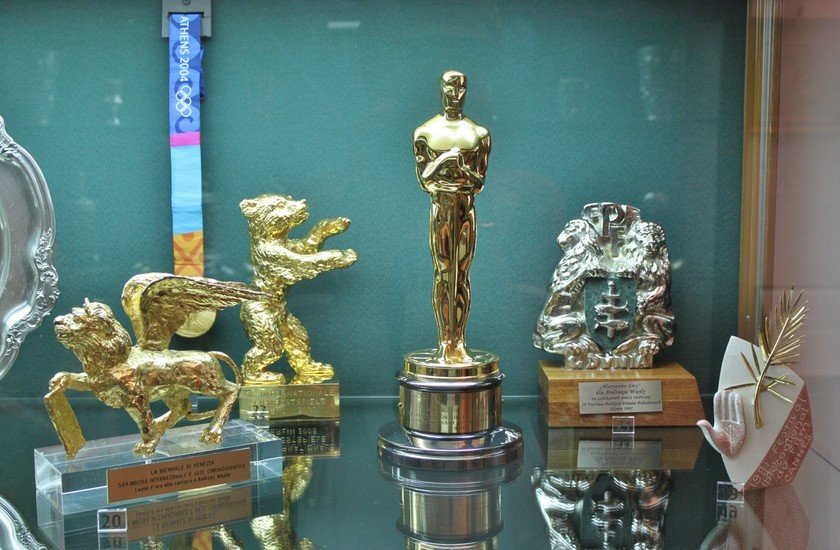 Age hardly wearied Wajda; in his 80s he was once again nominated for an Oscar - this time for 2008's 'Katyń', an intense film about the massacre in which his father died, and released the biopic 'Wałesa: Man of Hope' in 2013. On the night of Sunday October 9th, 2016 Andrzej Wajda passed away in hospital of lung failure after being put into a medically-induced coma. He died at the age of 90, only weeks after his final feature film Powidoki (Afterimage, 2016) was chosen to represent Poland for the Best Foreign Language Film Oscar.