Visiting Poznań in December? You're in luck, as the holiday season is when the city gets all dolled up with festive decorations and the Main Square seemingly explodes with light, sound, and extravagant attractions. From holiday markets to mulled wine to historic buildings and bridges twinkling with Christmas joy, here are the best ways to feel the holiday magic in Poznań.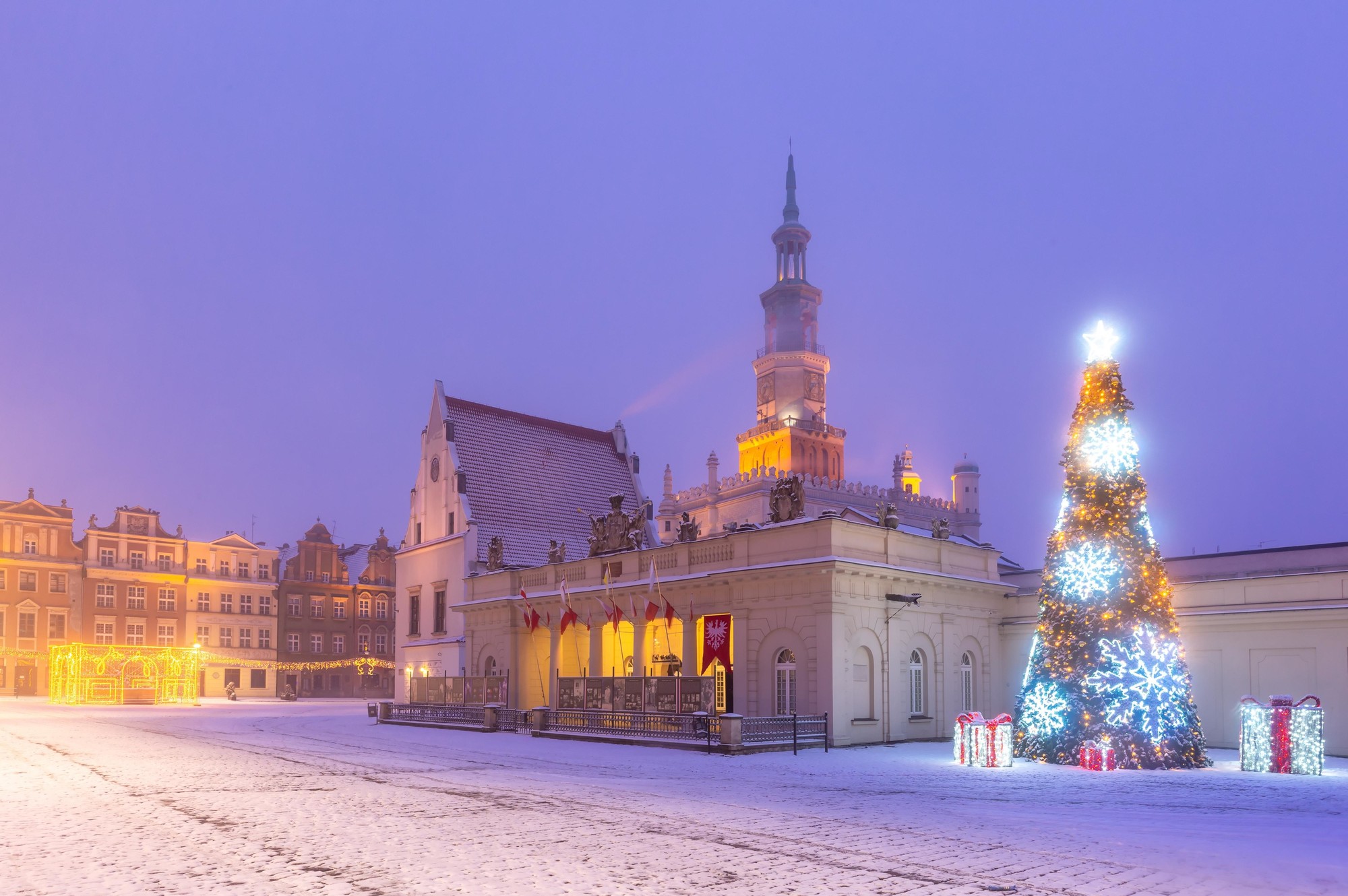 Firstly we'd like to assure you that winter in Poznań is also beautiful! Come and see for yourself!
Poznań, one of the oldest and most beautiful cities in Poland, is fast becoming a go-to place for Christmas markets in both Poland and Eastern Germany. Word is quickly spreading about the special atmosphere that the city has to offer, especially in the final weeks of the year. Beautiful not only in summer, when the weather is more favourable for the outdoors, but also unique in winter - the illumination of Christmas lights, the air of the Christmas Market fragrant with gingerbread and cinnamon, complete with a wonderful Christmas tree in the centre of Poznań market square.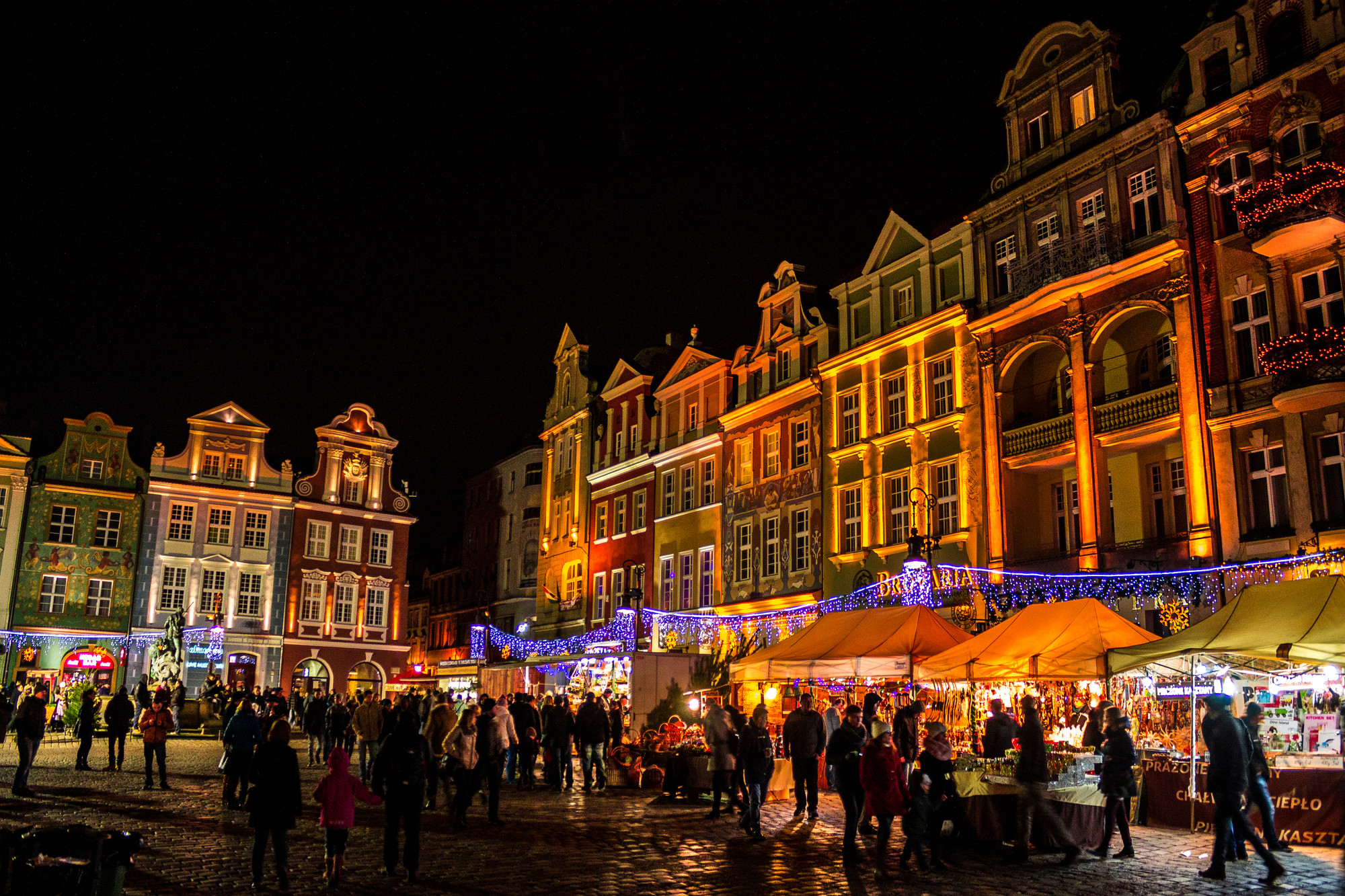 Christmas Food in Poznań
Not surprisingly, Poland celebrates Christmas Eve by eating! Wigilia, the feast of Christmas Eve, officially starts when the first star in the sky is spotted. Bad news if you don't like Polish cuisine: dinner consists of 12 courses – one for each apostle. Abstaining from meat consumption, with the exception of seafood, is a notably-Catholic observance at various times of the year and, for this reason, you'll see plenty of fish on the Wigilia menu as well as cabbage, mushrooms and dumplings. Regionally, however, there are a couple of specialties that are essential to any Poznań food experience. The most notable of these is the St. Martin Croissant (PL: Rogal Świętomarciński), which is usually associated with St. Martin's Day on November 11th. That being said, it's available throughout the year, and it's highly recommended for any Christmas sweet tooth!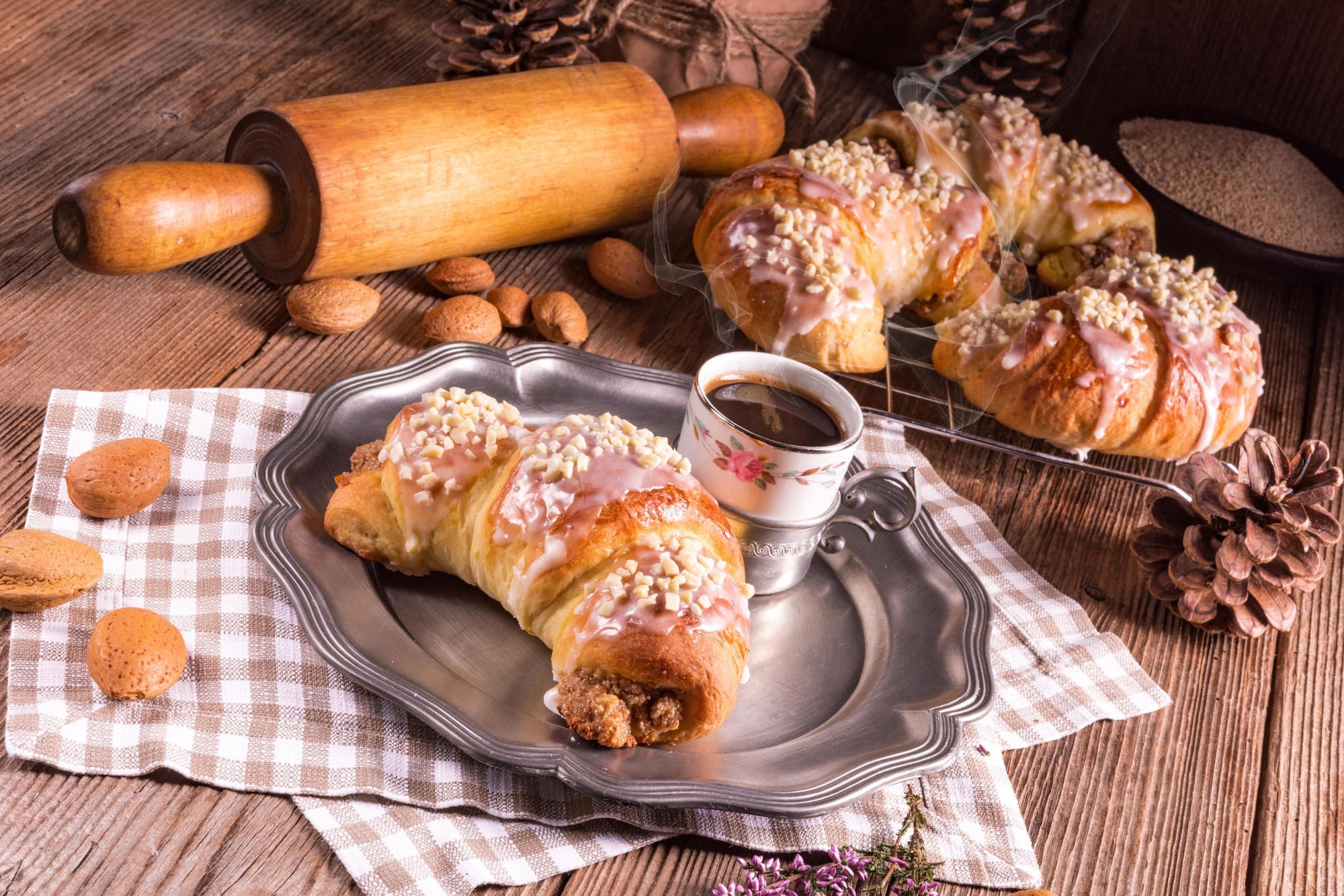 Elsewhere, there are plenty of other restaurants that have remained open and are making ends meet by producing some amazing food for takeaway. We have our own list of restaurants right here! Wherever possible, we encourage you to order directly through the restaurant via phone or website order, as opposed to using platforms like Pysne.pl and Glovo, who take a big percentage! Keep an eye out for Traditional Polish Christmas food in Poznań restaurants, such as mushroom soup and barszcz, poppy-seed pastries (makowiec), herring in oil (śledz) and Carp.  

Read our article on Wigilia - Poland's Christmas Eve Feast.

Around the city centre, it may also be possible to grab some street food: kiełbasy (sausages), bigos (stewed cabbage) golonka (roasted ham hock) and kaszanka (black pudding), as well as the all-essential hot mulled wine and beer. For all of the above, head to Poznań Christmas Market!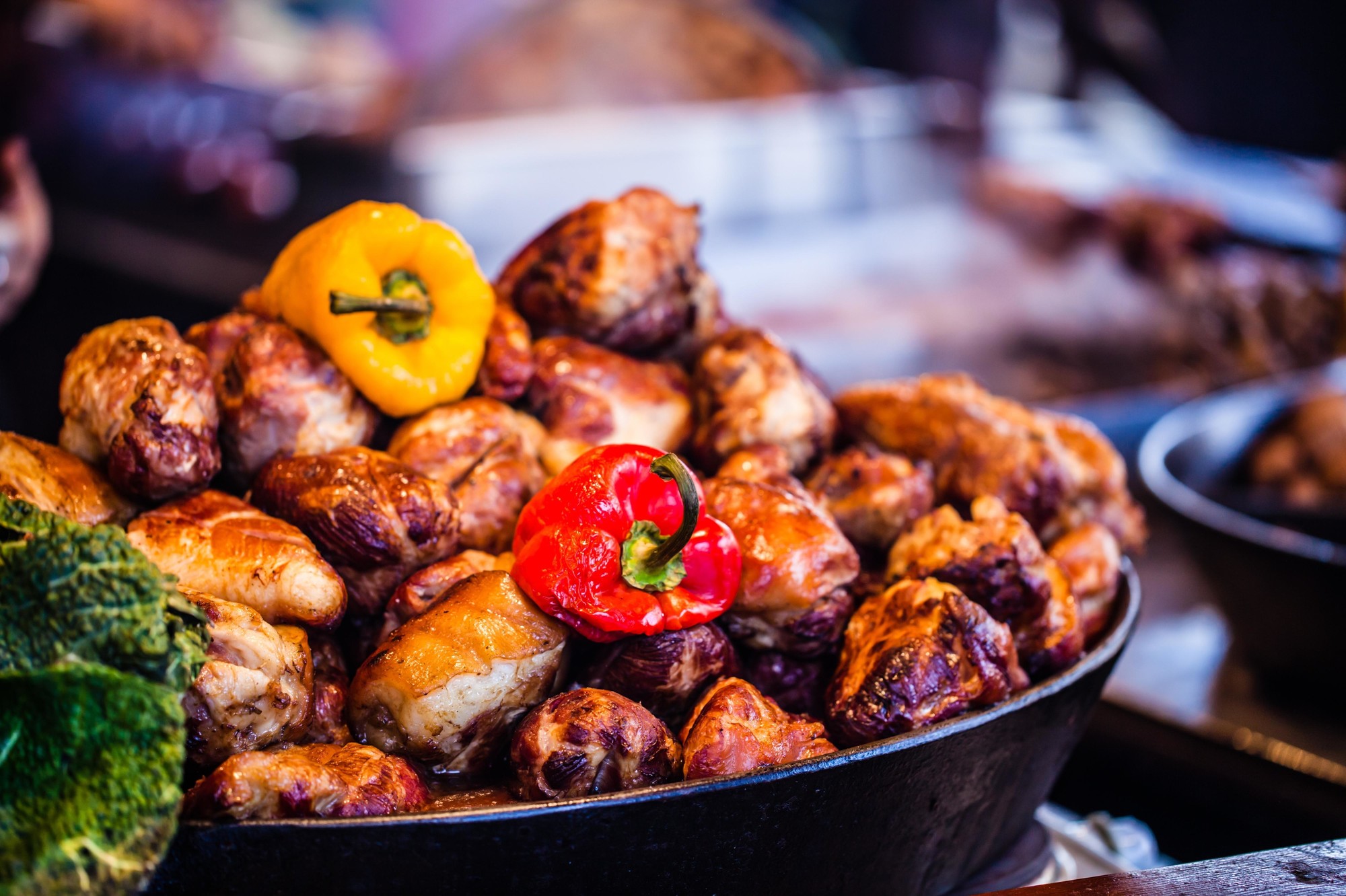 What happens during Christmas in Poznań?
The holiday season in Poznań officially kicks-off on at the end of November, when the Christmas Market opens up in the main square. In 2023, Poznań Bethlehem will kick off on 17 November in Plac Wolności, and will run until January 7, 2024. In addition to food & drink, arts & crafts, and other stalls flogging goods, the complementing programme consists of artistic performances, workshops for children and young people, and other charity events.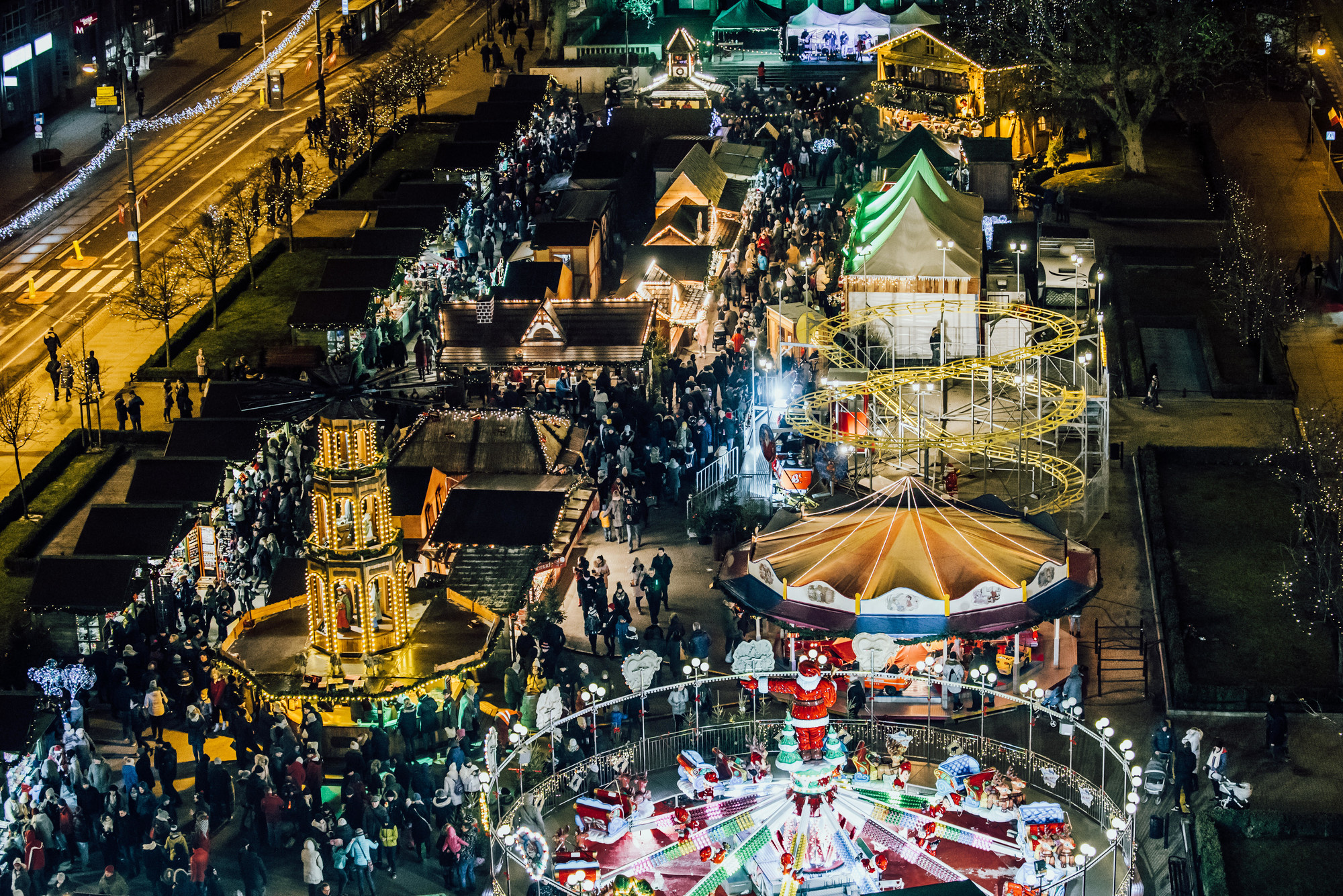 While this is arguably a thinly-disguised exercise of consumerism at the same level seen in many western countries, the true 'observance' of Christmas begins with Advent (written as Adwent in Polish) from December 1st till the 24th. In this time, Poles embark upon the period leading up to Christ's birth by spiritually preparing for Christ's arrival. Put simply, Poles are expected to refrain from 'indulgences' and attend Holy Mass as much as possible! With Christmas Day reserved for family and busy with the celebration of Christ, Saint Nicholas (PL: Święty Mikołaj) shows up three weeks early on December 6th - 'Dzień Świętego Mikołaja,' or Saint Nicholas Day. In Polish tradition, you will not find 'Santa Claus' who resides in the North Pole with a coke sponsorship, but an actual dignified saint in a regal purple and gold robe and bishop's hat. Eager children write letters to the Saint requesting gifts and put the letter outside on the windowsill so the old codger can drop by and pick up their request during the night. On the 6th, Polish children awake to discover Mikołaj's benevolence with a gift under their pillow or next to the bed. Of course, there are plenty of opportunities to see Old Saint Mikołaj in the flesh on this day, particularly at festive locations like Christmas markets, preschools and shopping malls. 

Poznań, in particular, is famous for its ice festival. The 2023 edition of the Poznań Ice Festival will run from December 8 - 10 2023 and will take place at Earth Hall in the Poznań Congress Centre. In addition to all the different competitions taking place, a special mention goes to the Children's Ice Carving Workshop on December 10 from 11:00-15:00.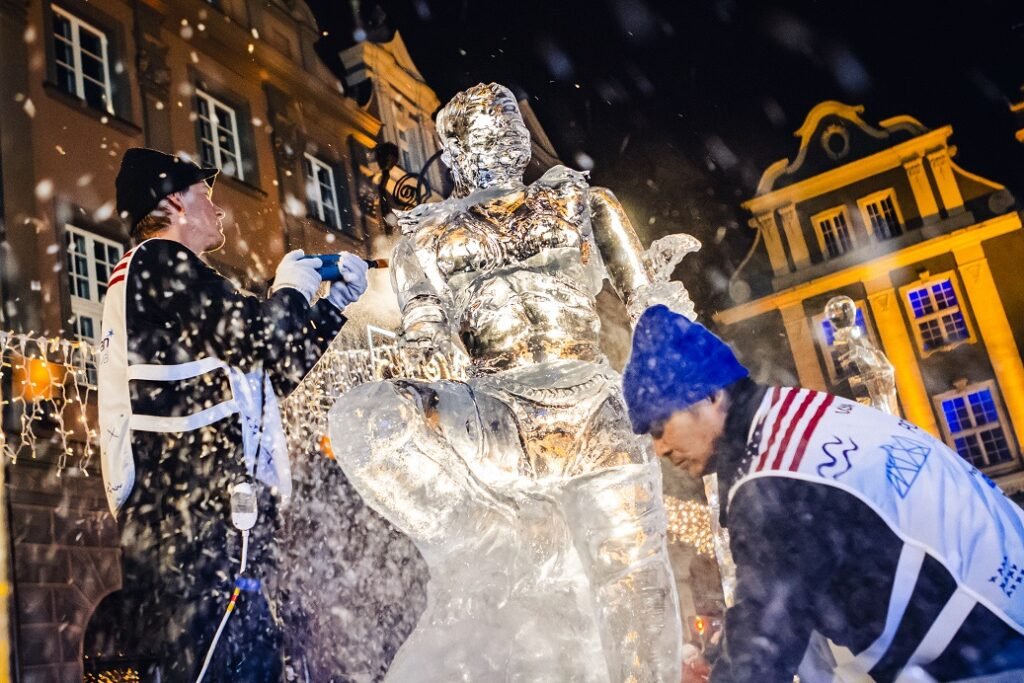 December 24th is, of course, Christmas Eve – or Wigilia as it's called in Poland - is one of the biggest feast days of the year and an important time to be with family. Expect to eat lots of traditional Polish food in the evening, so consider skipping lunch (and maybe breakfast). In the past it has also consisted of keeping the feature dish, the carp, alive and swimming in the bathtub for several days leading up to the 24th! At midnight, most families head out in the cold to attend pasterka, or midnight mass.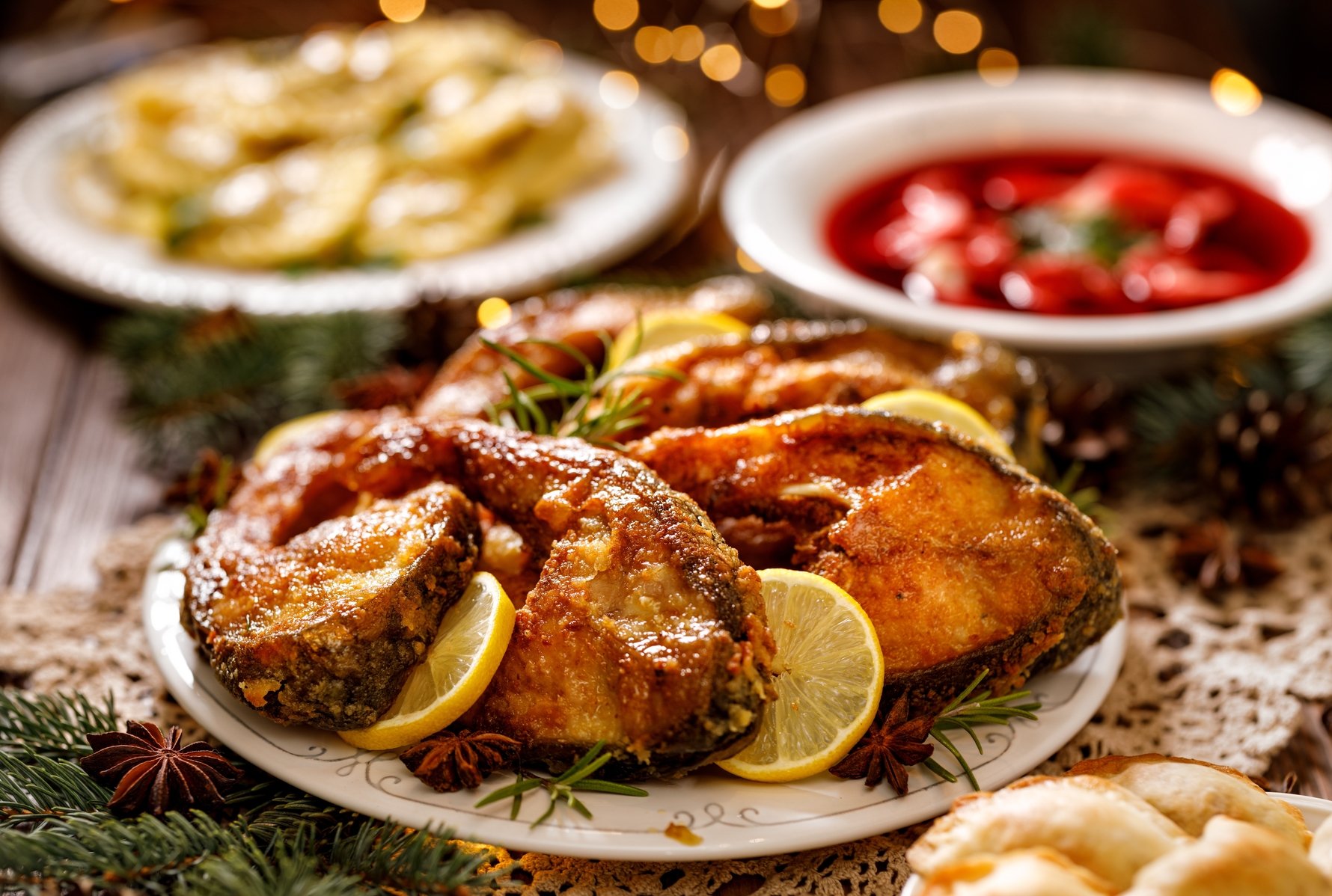 After another morning mass, Christmas Day on December 25th is reserved for visiting family and friends, a continuation of feasting (this time including meat and alcohol) and the essential-viewing of a Polish-dubbed Kevin Sam W Domu on Netflix - literally 'Kevin Alone In The House', better known by its English title 'Home Alone'! While Christmas Day holds less importance and symbolism for Poles than Christmas Eve, it is still a public holiday and a time for family. December 31st is known locally as 'Sylwester,' and on this last night of the year every bar, club, restaurant and hotel in town will be hosting an all-night New Year's Eve bash (see more below).

The spirit of the holiday season is kept strong across the country until January 6th – Three Kings Day (PL: Dzień Trzech Króli). Mass is compulsory for devout Catholics, after which it's time join in a Three Kings Day procession - a merry parade of costumed carollers passing out candy, which honours the three wise men who visited Jesus at his birth. In Poznań, you can usually catch this on Plac Wolności! The decorations actually stay up and the Polish holiday season doesn't officially expire until February 2nd when Saint Nick sees his shadow and it's generally agreed that every family should toss their Christmas tree!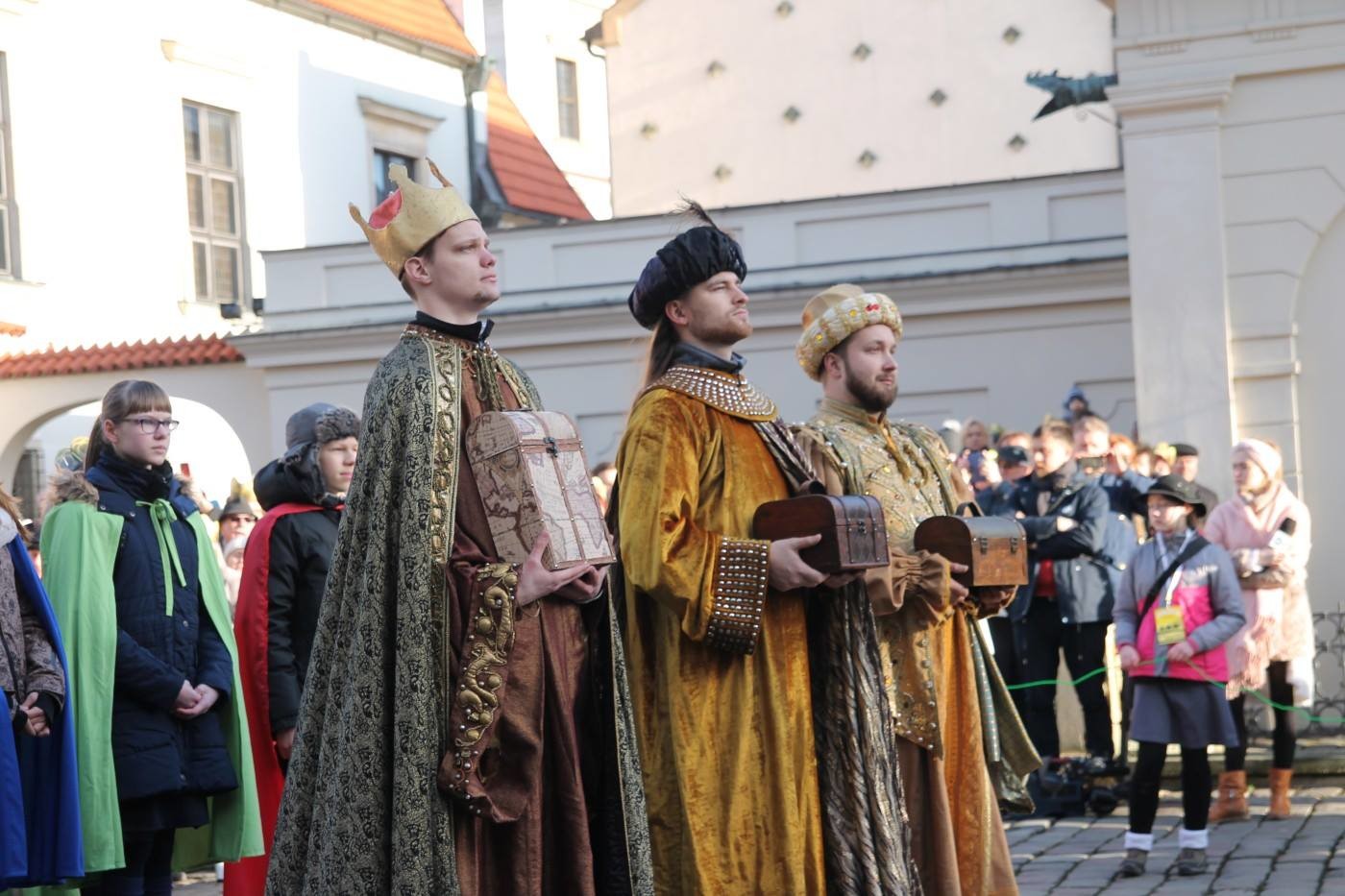 New Year's Eve in Poznań
As would be expected, Poznań's Old Town and the Rynek are usually the focal points of New Year's celebrations. Most of the major bars and clubs in the old centre are ticketed affairs, due to popularity, which means that booking ahead of time is a must.  Of course, you can take your chances with a pub crawl, though it may be problematic and you wouldn't want to be stuck out in the cold unessecarily!