More a palace than a 'castle' (Its Polish name translates as such!), Poznań's fearsome 'Zamek' was once a symbol of the on-and-off occupation by Poland's western neighbours, though it has since been repurposed as one of the city's most important cultural spaces!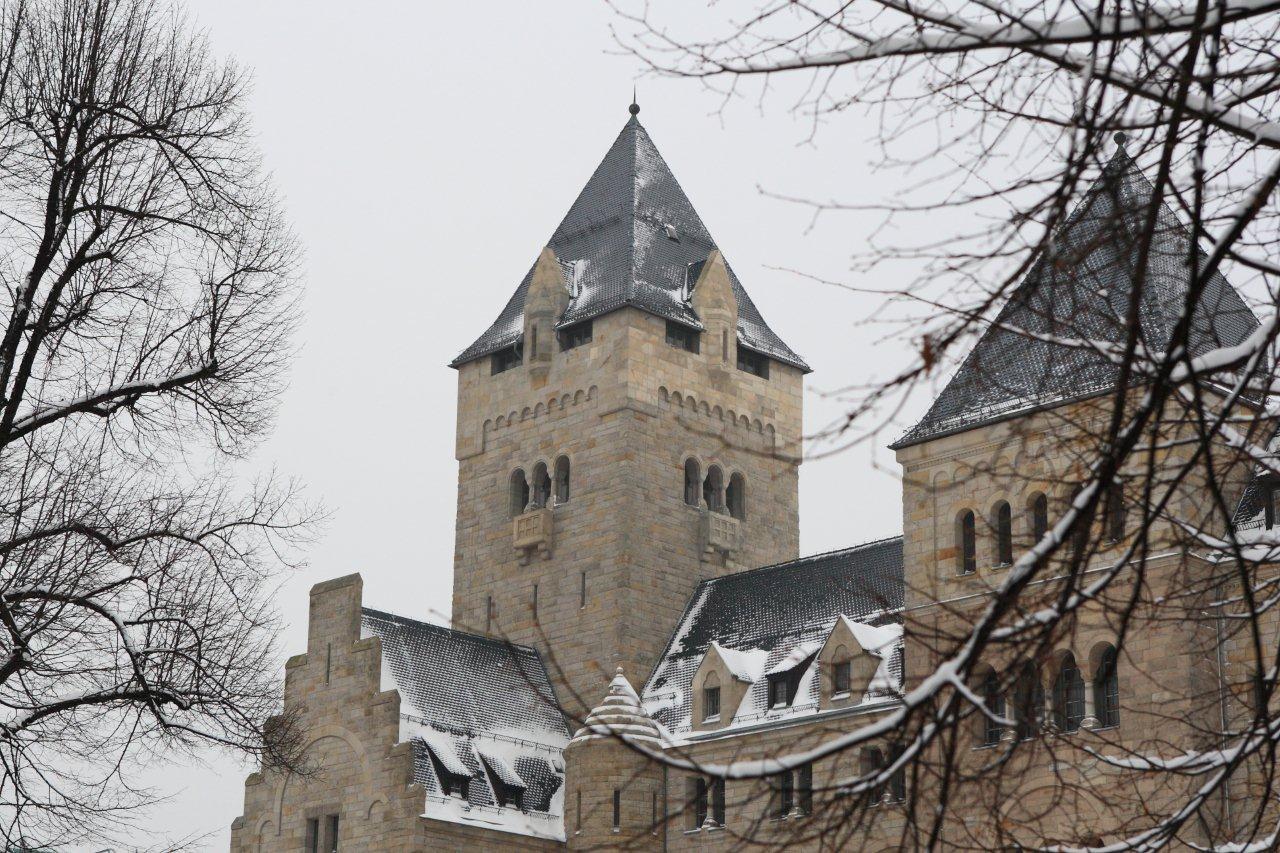 Work began on the imperial castle in 1905, to serve as the provincial residence of Kaiser Wilhelm II. Designed in the neo-Romanesque style by Franz Schwechten, the west wing held Wilhelm's living quarters, the east wing his immaculate throne room, with the northern part of the complex consisting of service rooms and beautiful gardens based on the Alhambra's Courtyard of the Lions. The Kaiser got the keys in 1910 but didn't stay long before WWI and the following Wielkopolska Uprising resulted in a Polish Poznań once again. Between the wars the Zamek became the seat of Poznań University, before the Third Reich swooped in and Albert Speer, Hitler's pet architect, transformed the tower chapel into the Fuehrer's office (though Hitler would never step foot in Poz), and the second floor into the residence of Arthur Greiser (Nazi governor of the district). The castle was badly damaged during the Soviet liberation and there was even a post-war campaign to have the structure bulldozed. In the end the drastic measures stopped with reducing the principal tower to a third of its original height.
Used by the University in the two years following the war, and then as the seat of local government, the Zamek has operated as a cultural centre since 1962, hosting hundreds of theatre performances, concerts, film screenings and other events in its palatial halls each year. The basement houses the 1956 Uprising Museum, and throughout the large complex visitors will find several restaurants, cafes and bars, including the popular Dubliner Irish Pub. If you're interested in a proper guided experience, audioguides (English/French/Ukrainian) and app guides can be rented for 15/12 zł.
Opening hours for group visits
While the Imperial Castle's opening hours are 12:00 - 20:00, there is the possibility for group visits to enter earlier. In this case, prior consultation is required. Furthermore, if there is a need for a guide operating in a specific language, the staff aim to provide someone external. Again, in such cases, prior consultation is required!