Every European city worth its salt has a castle, and Poznań actually has two. Indeed, the 20th-century 'Zamek' west of the Old Town is neither Poznań's oldest, nor most important castle. Wander just one block west of the market square and you'll find yourself at the foot of Góra Przemysła, crowned by Poznań's former Royal Castle.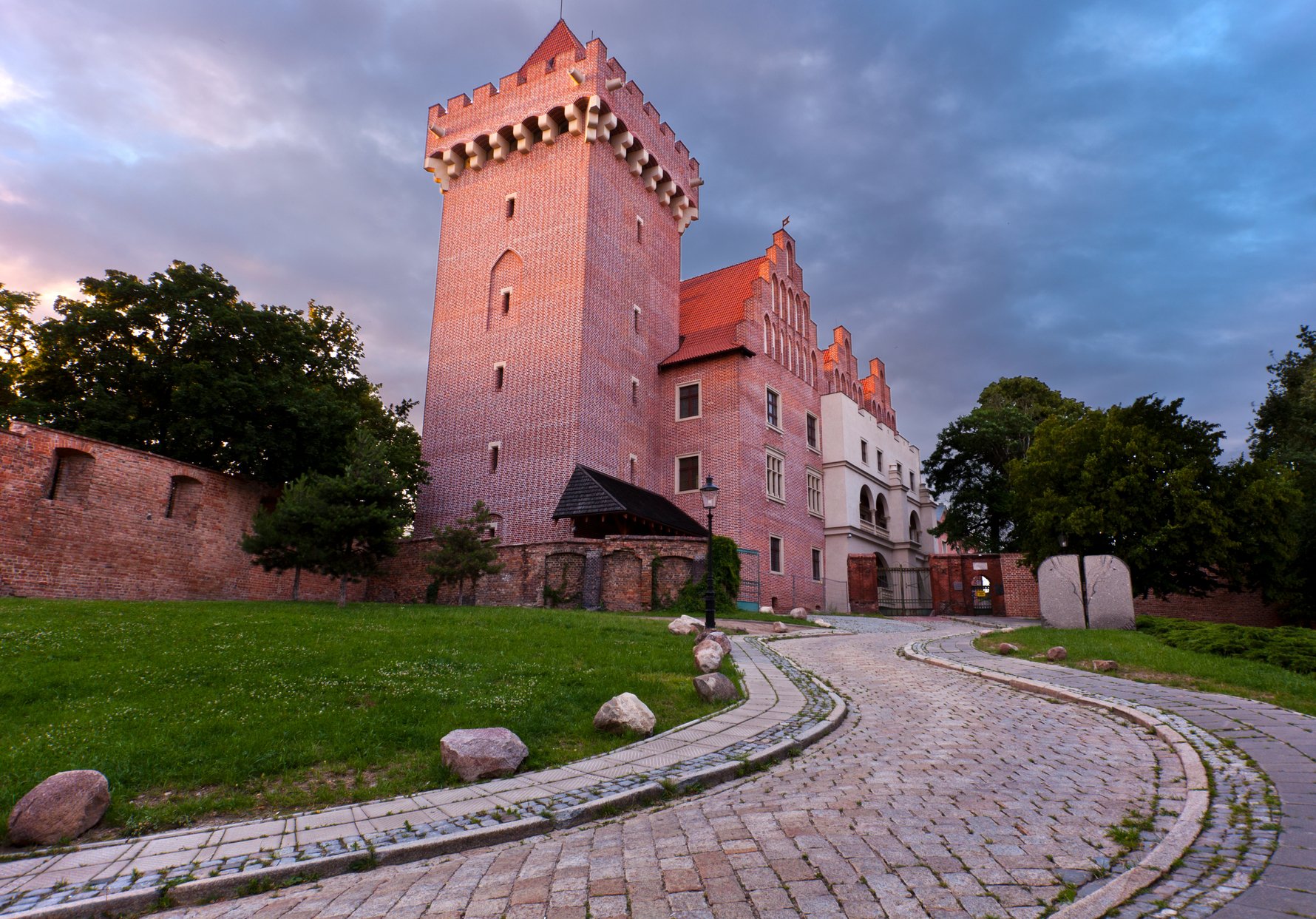 Once the pride of Poznań, the original construction was begun approximately 1249 by Przemysł I - Duke of the Piast dynasty who had chosen Poz as his capital. Work on the royal residence was continued by his son, then expanded upon and updated in the architectural styles of the times over the years by subsequent rulers until its fortunes took a serious turn for the worse in early 18th century, from which it only recently recovered. Sacked several times in quick succession by the Swedes, the Russians, and then disgruntled nobles, the castle was never properly rebuilt, although Governor General Kazimierz Raczyński did rebuild the medieval ruins into a state archive in 1783 - a function it served until WWII. During the Siege of 1945, the castle had the misfortune of being in the line of fire with the Nazi stronghold on Citadel Hill and that was that.

In 1959 the decision was taken to rebuild Raczyński's contribution to the hill, which became the home of the Applied Arts Museum. Until recently, the Castle's rich historical value was undervalued, perhaps due to the untenable prospect of faithfully restoring it. Nonetheless, between 2010 and 2016, the castle was completely reconstructed and now once again overlooks the city. In addition to the Applied Art exhibits, the museum hosts a historical exhibit about the castle and Przemysł II on the ground floor, and the 43m tower can be climbed for fine views of the Old Town.