In our new 
What's Cookin'?
article series we ask chefs from some of our favourite restaurants and cafes in Poland to share a recipe with readers that is perfect for making at home. Have fun!
Martin Maliński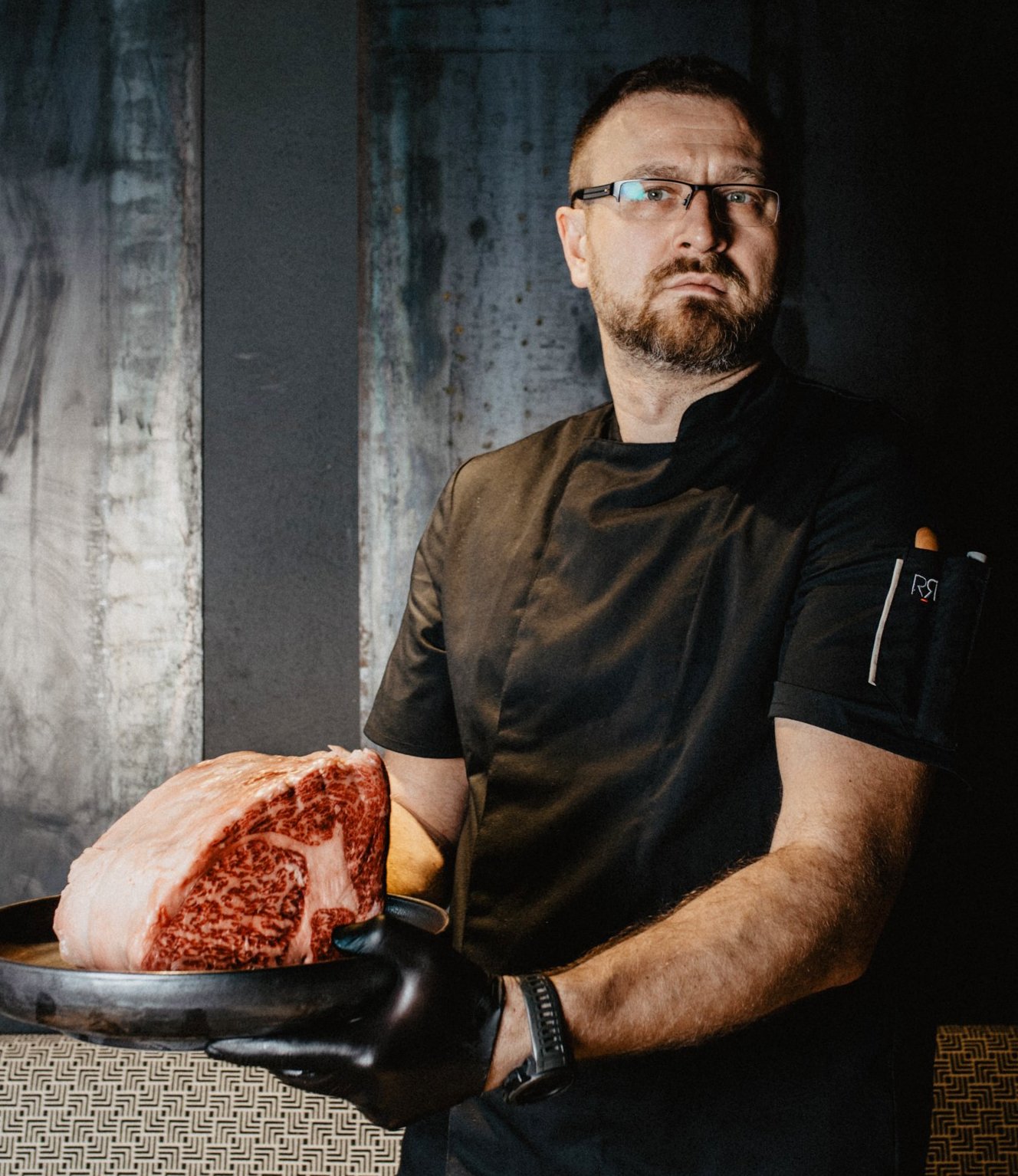 Martin Maliński has almost 25 years of experience in gastronomy. He has spent the last 15 years learning from the best chefs in five star hotels such as the London's 
Hilton on Park Lane
 and
The
Dorchester Hotel
, as well as in some of the best Japanese restaurants in the world like
Zuma London
or in the most exclusive private club
Soho House
in London. He is currently a sushi chef at
Matii Sushi Restaurant
in
Poznań
, in charge of the robata grill section - the 1st Japanese style grill in Poland.
Follow Martin Maliński on Instagram: @mattisushi
| | |
| --- | --- |
| | Chicken Katsu Burger by Martin Maliski |
Martin Maliński Chicken Katsu Burger Recipe
[Serves 2]
Ingredients
Japanese Curry Sauce
2.5 tbspns Japanese powdered curry
3 tbspns of butter
1/4 cup flour
2.5 cups chicken stock
1 small piece of ginger
2 garlic cloves
1 medium white onion
1 tspn of cocoa
1 tbspn tomato paste
1 tbspn Worcestershire sauce
1/2 tspn cayenne pepper
1/8 tspn black pepper

For additional taste (optional): sugar, salt, pepper

Chicken fillets
Chicken
Eggs
Flour
Panko bread crumbs

Rice patties
Sushi rice
Soy sauce
Sesame oil for frying
Crushed nori
White and black sesame
Togarashi pepper
Method
Sauce
Fry the butter.
Add flour slowly and mix until it binds.
Add Japanese curry powder, tomato paste, Worcestershire sauce, cayenne pepper, black pepper and cocoa.
Mix together and be careful not to burn the sauce.
On a separate frying pan, add ginger, garlic and onion. Once they mix, add half of the chicken stock and leave for 10 mins on a low heat.
Add the earlier prepared Japanese sauce, mixing it in, followed by slowly mixing in the remainder of the stock.
Leave the mix on a low heat for 10-15 mins.
Optionally, add some sugar, salt and pepper.

Katsu Chicken
Add salt and pepper to the chicken fillets, soaking in egg and then dipping in flour and the Panko bread crumbs.
Set the prepared fillets aside, prepare a frying pan with quite a lot of oil to allow for deep frying.
Once frying, make sure the fillets become golden before taking them out the pan.

Rice Patties (in place of traditional burger buns)
Take the boiled sushi rice, making sure as much air is pressed out.  Aim for patties that are 1.5cm thick  and diameter of  10cm.
Add sesame oil (a little) to the frying pan. Fry the patties until they are golden brown on each side, then add soy sauce to them.
Add togarashi pepper, sesame seeds and some nori.

Now everything is prepared, you just need to put it all together!
Add the Japanese sauce to the top of each patty.
Decorate each burger with the usual burger favourites such as sliced tomatoes and lettuce (optional).
Add the chicken fillets, then add more sauce on top of it.
Add another patty on top and there you have it, your very own Chicken Katsu Burger!

Smacznego (Bon Appètit)!