We've all seen the photos and we've all dreamt of standing there, gazing at the reality depicted in glorious images. Fireworks dazzling the sky above Charles Bridge as Prague Castle watches knowingly from above, streets filled with the romantic and the radiant, bars spilling out onto the pavement no matter how low the temperature drops. Prague is one of the world's great destinations whatever the weather, and not even the brisk chill of the minus can stop that. Of course, you might not want to bring in the new year surrounded by a gazillion other people paying over the odds for Czech beer, so here's a little guide to counting down to a new year (and a new you) in the Czech capital.

First things first, of course you can celebrate in the winding streets of the old town, but be prepared to walk at a snail's pace as everyone else seems to do the same. Almost all the restaurants are reserved way ahead of time and the bars will be jam-packed, so we advise getting on the excellent metro and nipping to Vyšehrad, Anděl, Vinohrady, Žižkov and the rest.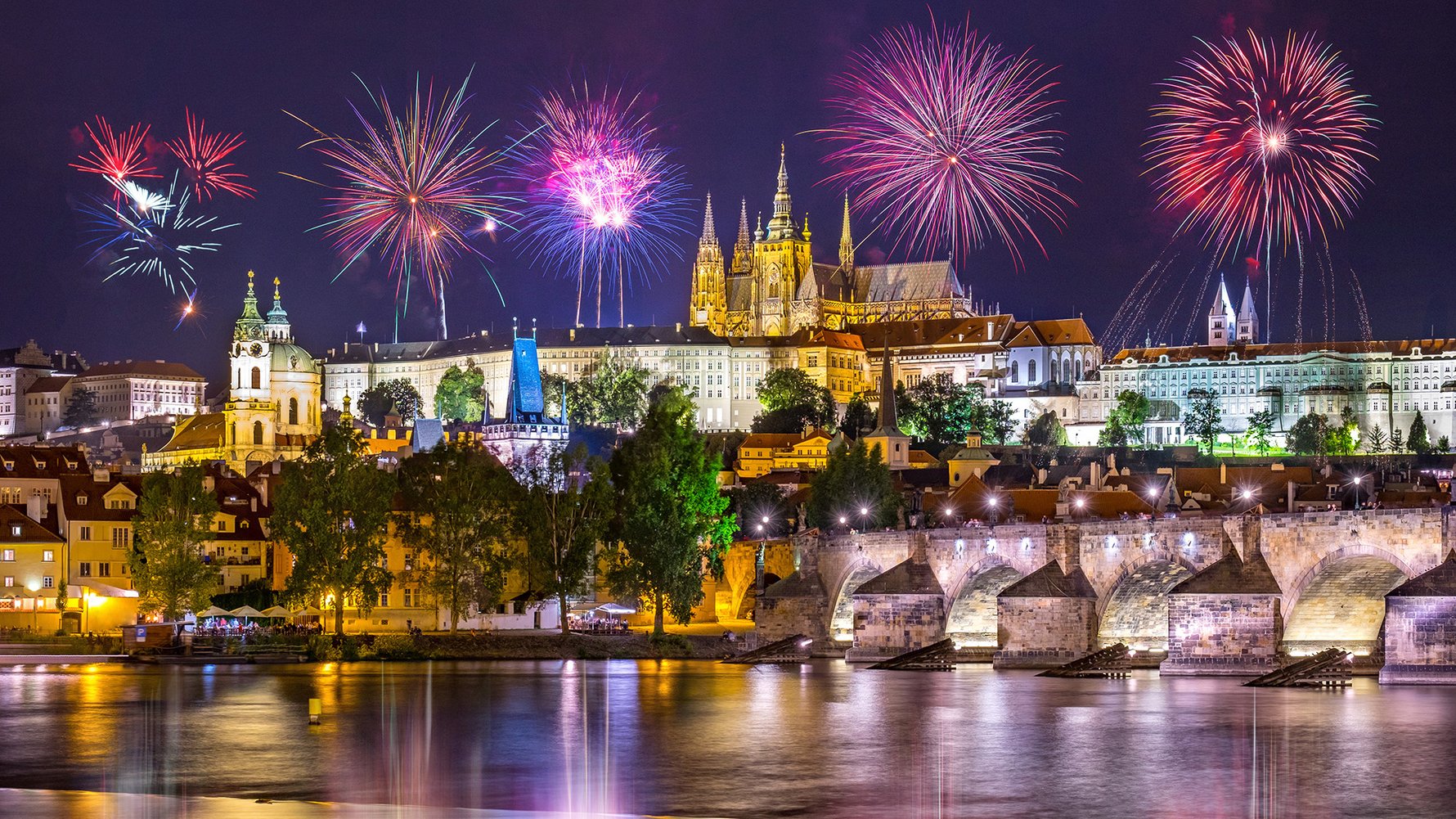 Vyšehrad is where the city began (so the story goes at least), and the frankly astonishing views from the castle somehow manage to remain one of the city's most underrated and under-appreciated spots. You can see everything from here, and the neighbourhood is full of cafes and bars playing live music well into the early hours. You'll need the C Line (red) for this one.

Vinohrady is the expat's favourite so expect this Prague 2 neighbourhood to be plenty busy as well, but don't let that put you off. The area around Náměstí Míru will be full of markets and street parties, and who doesn't love those? Náměstí Míru on the A Line (green) is the station you'll need, or maybe stick on the metro a stop or two extra and head to Žižkov (Jiřího z Poděbrad station), the former working class area that is now home to the city's best bar scene.We can't say 'best bar' without mention the magic of Hells Bells Rockin' Pub in Anděl (B Line, yellow), so anyone into hard rock and riffs should get themselves there.

Prague is Prague, a city famous for enjoying seemingly endless glasses of beer whenever the mood takes, a beautiful town that sits pretty as one of the best party towns in Europe. There is an inherent romance to it all as well, making it the perfect NYE destination, especially if you allow yourself five minutes on the metro to escape the crowds of the centre. Just don't forget to book your accommodation way, way, way in advance.