Described as either tasting like Christmas or something less complimentary, depending on whom you're speaking to, Becherovka is Czech's national spirit (beer rightfully acknowledged as the national drink). It is basically a herbal liqueur whose dominant flavours include cinnamon, clove and orange. Used as both an aperitif, digestive and to toast happy occasions, the spirit is a harmonic blend of more than 20 herbs and spices. Priding itself on being all-natural, with no artificial colours or chemical preservatives, it's a smooth drink that should definitely be experienced while visiting. Enjoy it slowly – Becherovka is made to be sipped, not slammed.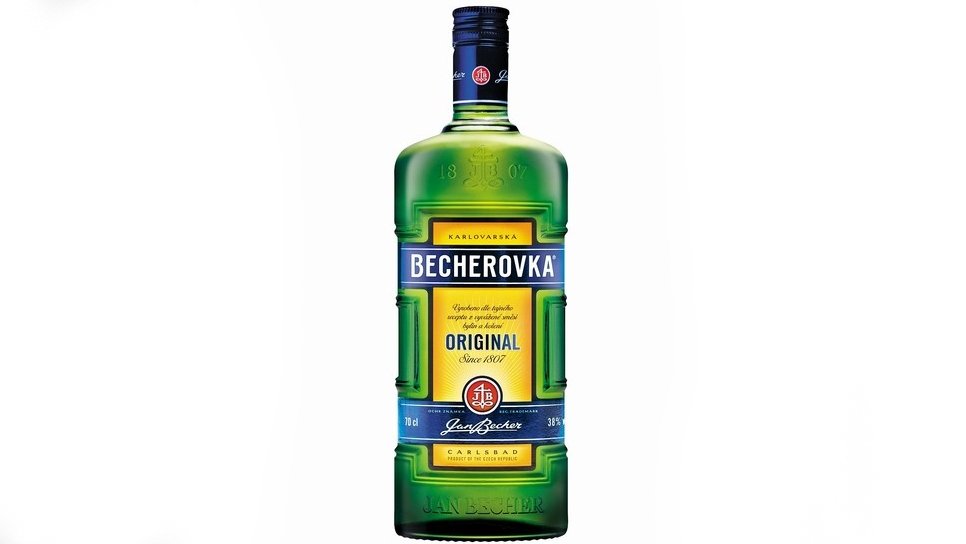 Due to Karlovy Vary's hopping medical spa trade, Becherovka was first marketed to visiting guests as a digestive aid. It was created in 1807 by local resident and spice trader Jan Becher, who apparently enjoyed tinkering with alcohol in his free time. With Karlovy Vary being known for its 12 mineral springs, Becherovka became to be known as the thirteenth. The liqueur has popped up in many interesting places through history. Johann Wolfgang Goethe spent time in Karlovy Vary in 1812 and even though he didn't smoke or drink, bought a bottle of Becherovka and noted it in his diary. During World War I it was shipped to soldiers on the front line in special cups with lids. The company was nationalised along with all other privately owned companies after the communist takeover following World War II. It was privatised in 1997 and since 2001 has been run by French group Pernod Ricard.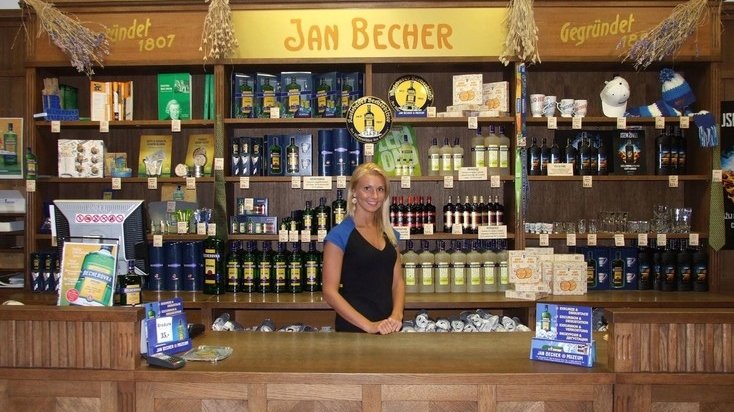 If you purchase a bottle, take notice of the container's unusual flat shape. This was designed by Becher's brother in 1866. The bottle has been in green glass since 1907. Becherovka makes a great souvenir that can be enjoyed year round. For winter colds, try a steaming mug of hot water with a shot of Becherovka, teaspoon of honey and slice of lemon. In summer, a Beton, made with Becherovka, tonic and a slice of lemon is a refreshing alternative to a gin & tonic. The drink was first introduced at the 1967 World Expo in Montreal. For a more cocktail-like drink, mix Becherovka, apple liqueur, ginger lemonade and pour over ice. Garnish with a sprig of mint and slice of lime for a B-celebration.