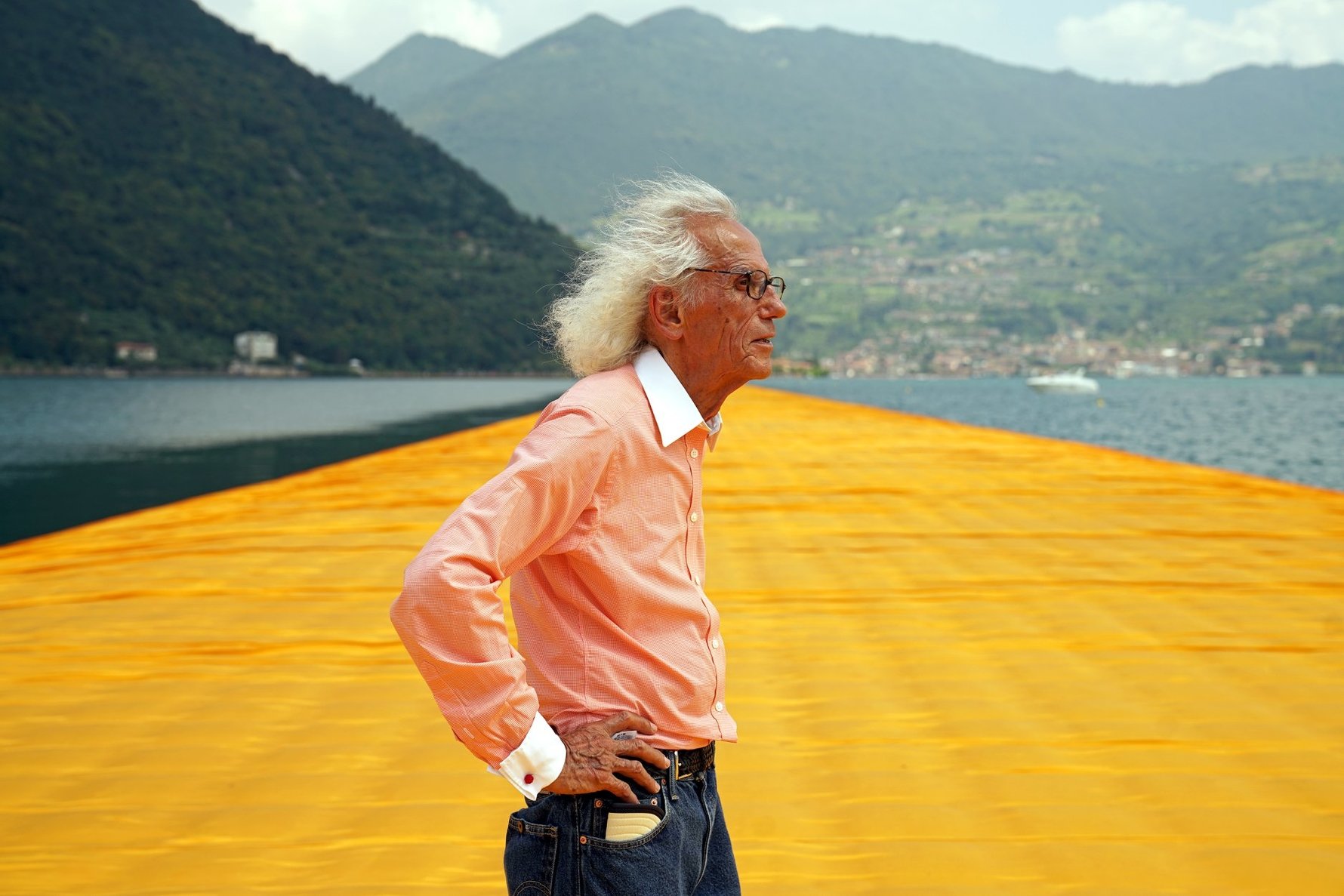 Christo (artist)
The artist Christo Vladimirov Javacheff was born in Gabrovo, Bulgaria on 13th June 1935. He died at the end of May 2020 just 2 weeks short of his 85th Birthday.  In 1953 he went to study at the Academy of Fine Arts in Sofia but uninspired by the totalitarian system in Bulgaria, he took the opportunity to flee to Austria in 1956 seeking political asylum as a stateless person. In 1973 he finally became a citizen of the USA. Known primarily by his first name, Christo, was particularly well known for his large scale art installations executed in conjunction with his Moroccon born wife, Jeanne-Claude who passed away in 2009. Christo and Jeanne-Claude met in Paris in 1958. Some of Christo and Jeanne-Claude's best known projects include the Umbrellas in Japan and California, wrapping the Reichstag in Berlin and the Pont Neuf in France, the floating piers in Italy (pictured above) and the London Mastaba. It is poignant that their final posthumous project will be the wrapping of the Arc de Triomphe in Paris. Originally planned for this year, due to the impact of Covid-19, the installation has been rescheduled for September 2021.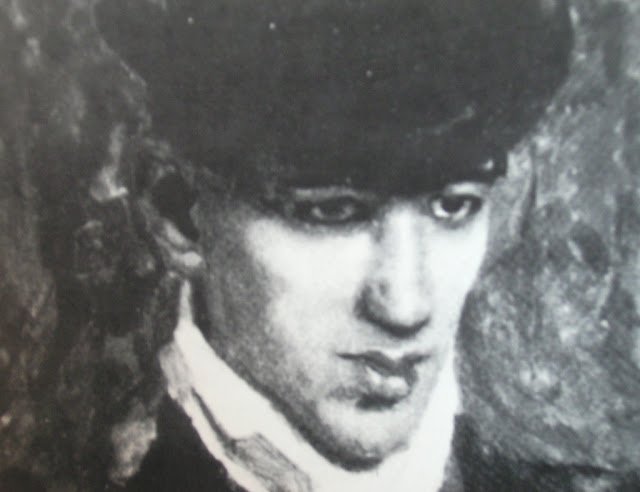 Jules Pascin (artist)
Julius Mordecai Pincas was born in 1885 in Vidin, Bulgaria, the eighth of eleven children. Originally from Ruse, the Pincas family, Sephardic Jews, was one of the wealthiest in Vidin. His first artistic training was in Vienna in 1902 at age seventeen. Later he adopted the pseudonym Pascin (an anagram of Pincas). In December 1905, Pascin moved to Paris becoming part of the great migration of artists to that city at the start of the 20th century. Pascin relocated to London at the outbreak of the First World War  to avoid being drafted into the Bulgarian army and left for the United States on October 3, 1914. He returned to Paris in 1920 where he spent much of his years until his suicide in 1930. Apart from his early work in satirical illustrations, most of his paintings are delicate, sensitive studies of women.



Silvie Vartan (singer)
​​​​​​​The Bulgarian - French singer and actress was born near Sofia in 1944 but the family emigrated to France in 1952, where her older brother Eddie Vartan eventually got her started on her professional singing career. She was married to French rock star Johnny Hallyday from 1965 - 1980 making them the nation's golden couple of that era. She is now married to Tony Scotti and together they adopted a child from Bulgaria. She still continues to perform live mainly in France, having given a series of farewell concerts in Bulgaria in 2018.
​​​​​​​
​​​​​​​
Grigor Dimitrov (tennis)
Who doesn't love a good looking, charming and talented tennis player? Grigor Dimitrov is to date the most successful Bulgarian male tennis player and the only to ever be ranked in the ATP top ten winning 4 titles in 2017. Born in Haskovo in 1991, into a sporty family he started playing tennis at an early age turning pro in 2008. He now lives in Monte Carlo and his girlfriends have (to date) included Maria Sharapova and Nicole Sherzinger.

Dimitar Berbatov (football)
Born in 1981, Berbatov is probably Bulgaria's most successful football player by far outshining the 1994 World cup squad on the field and off. He won Bulgarian footballer of the year a record seven times and captained the national team from 2006 -2010.  In 2001 he joined Bayer Leverkusen and playing in his first Champions League final soon thereafter. In 2006 he moved to Tottenham Hotspur before moving on to Manchester United and then Fulham. In 2014 the striker's career slowed down with short contracts in Monaco, Greece and India.He retired from professional football in 2019.  A family man himself now he remains actively involved in supporting children charities.

Ralitsa Vassileva (news anchor)
From newsreader at Bulgarian National Televeision to newsanchor at CNN from 1992 - 2014, she embodied the freedom  and opportunities so many Bulgarians could only dream of before 1989.

Nina Dobrev (actress)
Born in Bulgaria in 1989, her family migrated to Canada when she was just 2.  She became famous for her role in the series 'The Vampire Diaries'

​​​​​​​Maria Bakalova (actress)
This young Bulgarian actress caught everyone's attention as she shot to fame in 2020 as the courageous Tutar Sagdiyev in 'Borat Subsequent Moviefilm', for which she received a Golden Globe nomination. She spoke Bulgarian for most of the movie.

Viktor Krum (fictional)
​​​​​​​He may only be a fictional character but Bulgaria was very proud to have a leading Quidditch player in the Harry Potter book 'Harry Potter and the Goblet of Fire' and one who seemed to be winning Hermoine's heart. The young Bulgarian who played Viktor in the movie was Stanislav Yanevski born in 1985.