If you haven't heard about it yet, Vola open air promises to be that fresh mix of forest smell and picturesque views with quality music by non-commercial artists that will win you over with its authenticity, style and mastery.
Vola Open Air is a music festival on 'Okolchitsa' peak - within the Vratsa Balkan Nature Park. This is an event that has become a sustainable project with long-term development, in cooperation with the Vratsa Balkan Nature Park Directorate and the Municipality of Vratsa.
The goals of the festival are to provide a stage for performances of young Bulgarian and foreign artists who are engaged in innovative and non-commercial creativity; To gather young people from the country and the region and to include them in the environmentally friendly way of life; To promote tourism in the region by supporting culture and sustainable development.

The eighth edition of the festival, which will take place on 16th and 17th July 2021, will be even more inspiring, especially now that everyone is thirsty for good emotions. 

This year's edition of the festival will give fans the opportunity to hear the highly appreciated electronic music producer and DJ - Icicle (NL). Recognised as one of the most technically accurate DJs, his fine-tuning will take us to Shogun Audio, London, where Icicle created the groundbreaking drum & bass single "Dreadnaught" and the deep dubstep hit "Xylophobia". Directly from the top of the drum & bass charts, we will enjoy Icicle, who will give a full live performance on the Okolchitsa peak.
On the main stage we the Berlin DJ luminary Marc Hype, who together with Robert Smith comes to Bulgaria to present their project Dusty Donuts DJ Squad (D)! Dusty Donuts will enhance the top in hip-hop and funk sound, with a unique groove and melodic surprises, in the company of Maxwell Smart at the microphone.
Local performers include:
Kurt Kolev - colourful, provocative and at times exotic, who with a swing mixes the experimental with pop, under the influence of vaperwave, house and hip-hop. His debut album "Ramonia" is an interesting musical collage, intertwining traces of socialism, youth and ageing, party culture and loneliness.

Kopriva (Bulgarian for nettle) infinitely charming and although 'it' can sting you - KOPRIVA is worth it! Inspired and enriched by her participation as  frontwoman in the electronic duo GO'TOUCH'T and in the psychedelic trio "The Elephant of the Princess", in 2017. KOPRIVA's personal musical universe is in the style of "electro-pop", mixed with psychedelic and ethno elements driven by the idea that love is not the strongest feeling, it is the most natural!

Ropotamo Co sound-musical adventure which takes us somewhere between performance and exploration, flowing between ambient, cosmic folk and dub, psychedelic tribal. Their playful but professional approach, intertwining the acoustic with the electronic, will entice visitors into something seemingly unpretentious, yet deep, bold and fabulous.

Downshift Collective will bring funk, hip-hop, nu jazz, reggae and dub sound to the experience on 'Okolchitsa' peak this summer. Alexander Georgiev - guitar, Tsvetan Chobanov - keyboard / saxophone and Mihail Lyulev - vocals, together with Stefan Tsekov on drums will help us enjoy the things we love - good music in good company.

Fortinbrass, will take the stage at Vola open air'21 with the ambitious task of discovering the natural environment of the old, dusty and raw sound of blues, jazz, soul and funk outdoors. You will not find his work on the Internet because he believes in direct communication with the audience.
STARTERAs will undoubtedly contribute in the best way to the ultimate festival experience! Beatmaker, sound designer, DJ, BBoy and MC - this mix of skills and spirit gives us something to look forward to; quality rhymes and an engaging beat under the open sky.
Along with the excellent live music a colourful programme of activities awaits you!
Featuring the Mini Art Foundation (Galina Röm-Röybek, Mihail Raichev, Geo Kalev), with workshops and performances, they will introduce you to circus artistry; juggling, acrobatics, slack-line, social circus and much more.You can join the traditional festival graffiti workshop or enjoy browsing the bazaar with beautiful handmade creations. The mornings are dedicated to free yoga classes with Yana, and in the evenings there are Hip-Hop movie screenings and open stage Improv performances.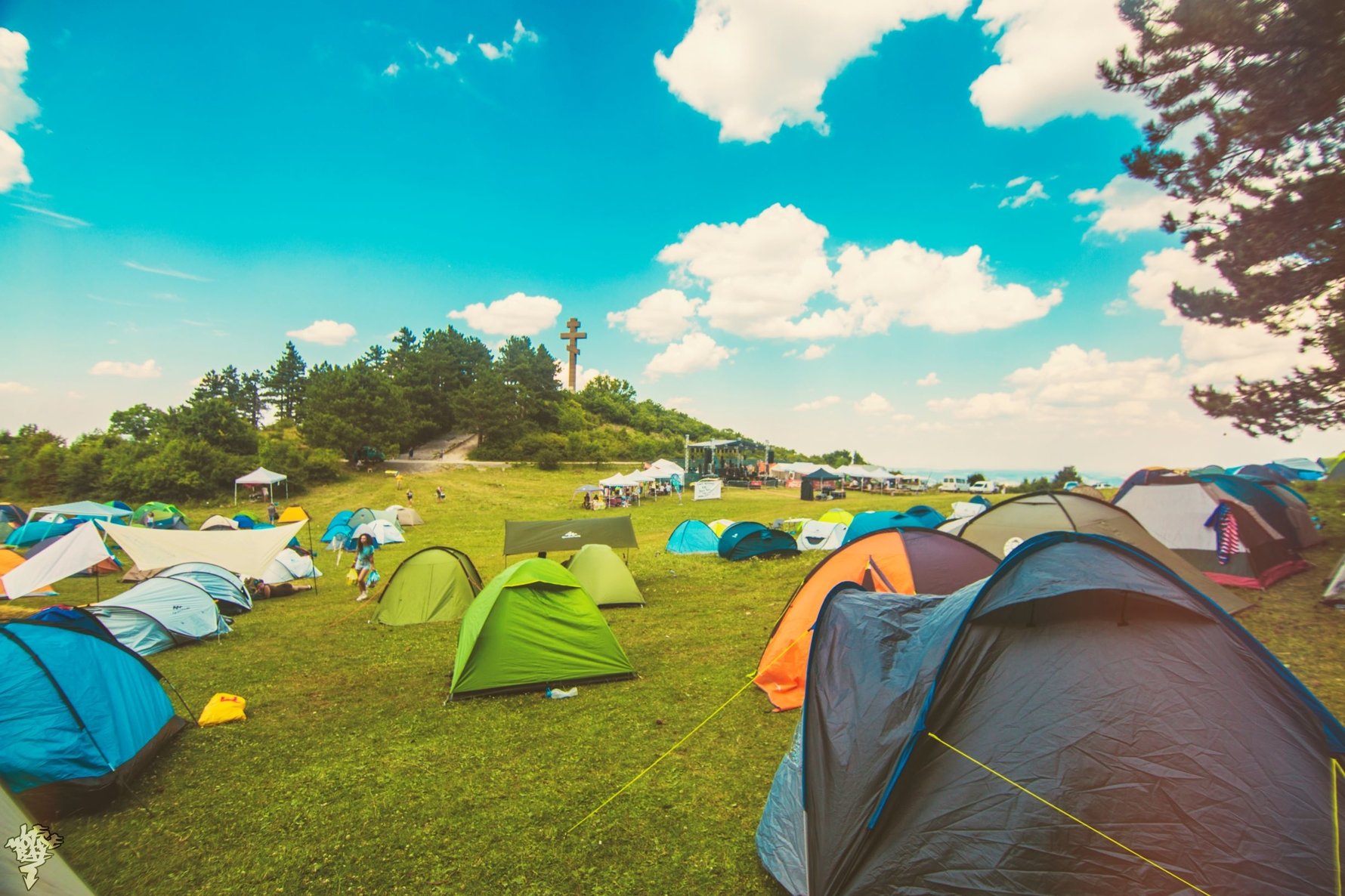 So prepare the tent and get tickets
for the whole gang, a quadruple festival ticket (4 people) is now only 110 leva. Individual Festival ticket is 35 leva. Minors over 14 years of age will be able to enter accompanied by an adult and a declaration, which can be found on the festival website along with a general list of Do's& Don'ts.

Tickets can be ordered  here and don't forget to reserve your Vola pitcher (for only 12 leva), with which you will get your favourite drinks not only at a discounted price but you will also help keep the nature cleaner. More details, also about how to get there on the event website.