Poland's greatest composer, and Warsaw's favourite son, Fryderyk Chopin (1810-1849) has lent his name to everything from vodka to airports (and even an asteroid). And in the spirit of all the greats there's a considerable element of mystery surrounding the man. Say it very, very quietly, but there's even dispute as to his birthday and parentage. Most sources agree he was born on February 22, 1810, yet some claim his family could be found celebrating his birth on March 1. At the time of his death only Jane Stirling, his Scottish benefactor, claimed to know the truth, and this she wrote on a piece of paper before burying it with him. Furthermore, while most accept he was the son of a French expatriate some experts argue he was the bastard child of an unnamed aristocrat. The truth has been lost to time.

There's one thing we can be certain of, however, and that's his birthplace – the town of Żelazowa Wola fifty kilometres west of Warsaw. However, he stayed there for just a year, with the family moving to Warsaw in 1811 after his 'father', a man who'd fought the Russians in the Napoleonic Wars, found a job as a French tutor.
 

By all accounts he was a prodigy from the offing. The young Fryderyk started learning piano at the age of four, and by the age of eight had already performed at what is now the Presidential Palace. Yet in spite of his obvious talents, applications for a state grant were repeatedly refused. Nevertheless, his childhood was happy, and the gingerbread eating Fryderyk received gushing reviews in local columns and press.

A diligent student he was educated at home for the first 13 years, before attending Warsaw's Lyceum, and then the Warsaw Music Conservatory. He continued to blossom under its director, the Polish composer Joseph Elsner, who was wowed by Chopin's musical mastery. He graduated from the Conservatory in 1829, the same year he was to meet Konstancja Gładkowska, and his unrequited love for her inspired many of his early compositions.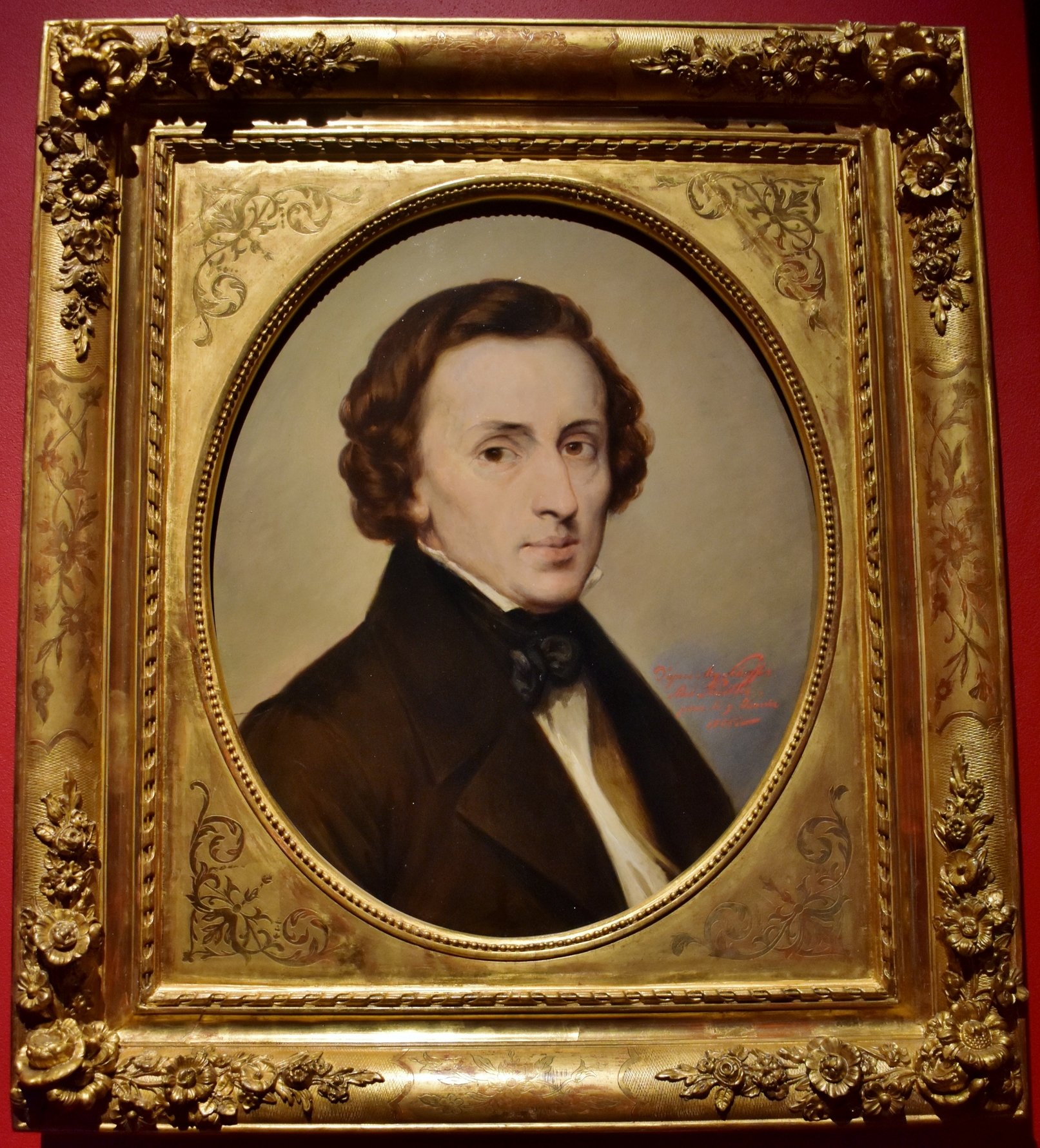 Within three weeks of graduation he made a sparkling foreign debut in Vienna, before returning to Poland to perform the premier of his Piano Concerto in F minor. Already recognised as an amazing talent, Chopin started showing the signs of illness that would continue to blight the rest of his life. A keen traveller (on record is a tour of Europe undertaken in 1826 during which he visited Dresden, Kraków, Prague and numerous other places as a tourist), Chopin set off to play in Vienna in November 1830, following a farewell party in a Wola tavern.

Unbeknownst to him at the time, that was to be his last taste of Warsaw. By the end of the month Poland had risen in rebellion against the ruling Russians. Dissuaded from joining the uprising himself Chopin drew inspiration from events to write his masterpiece, Revolution. Passages of his Stuttgart diary record his torment: "Oh God, do you exist? Or are you yourself a Muscovite!" Choosing to stay in exile Chopin settled in playboy Paris where he was welcomed by Polish émigrés, as well as upcoming composers and high society. His friends numbered Berlioz, Bellini (who he is buried next to) and Mendelssohn, as well as high profile Poles like the uncrowned King, Prince Adam Czartoryski and bard Adam Mickiewicz, while his dapper dress and natural charms attracted a string of adoring females.

Drawing on his Polish upbringing, the 1830s saw Chopin enjoy an impressively productive spell, composing a series of acclaimed polonaises and mazurkas. Ill health followed him however, so much so that when he was taken ill on a trip to meet his parents in 1835 some Polish scandal sheets reported him dead.

He wasn't, and the defining point of his life was to occur two years later when he met the controversial author George Sand (yes, that's a woman). His first impression is recorded as being surprisingly acid: 'what an unpleasant woman,' he is known to have commented. Already secretly engaged to a 17-year-old Polish girl, how Chopin's life would have evolved if he had never seen Sand again is open to speculation. Instead he embarked on a torrid nine-year affair with this classic 'scarlet woman,' with one stage of their rocky relationship marked by a stint in an abandoned monastery on the island of Mallorca.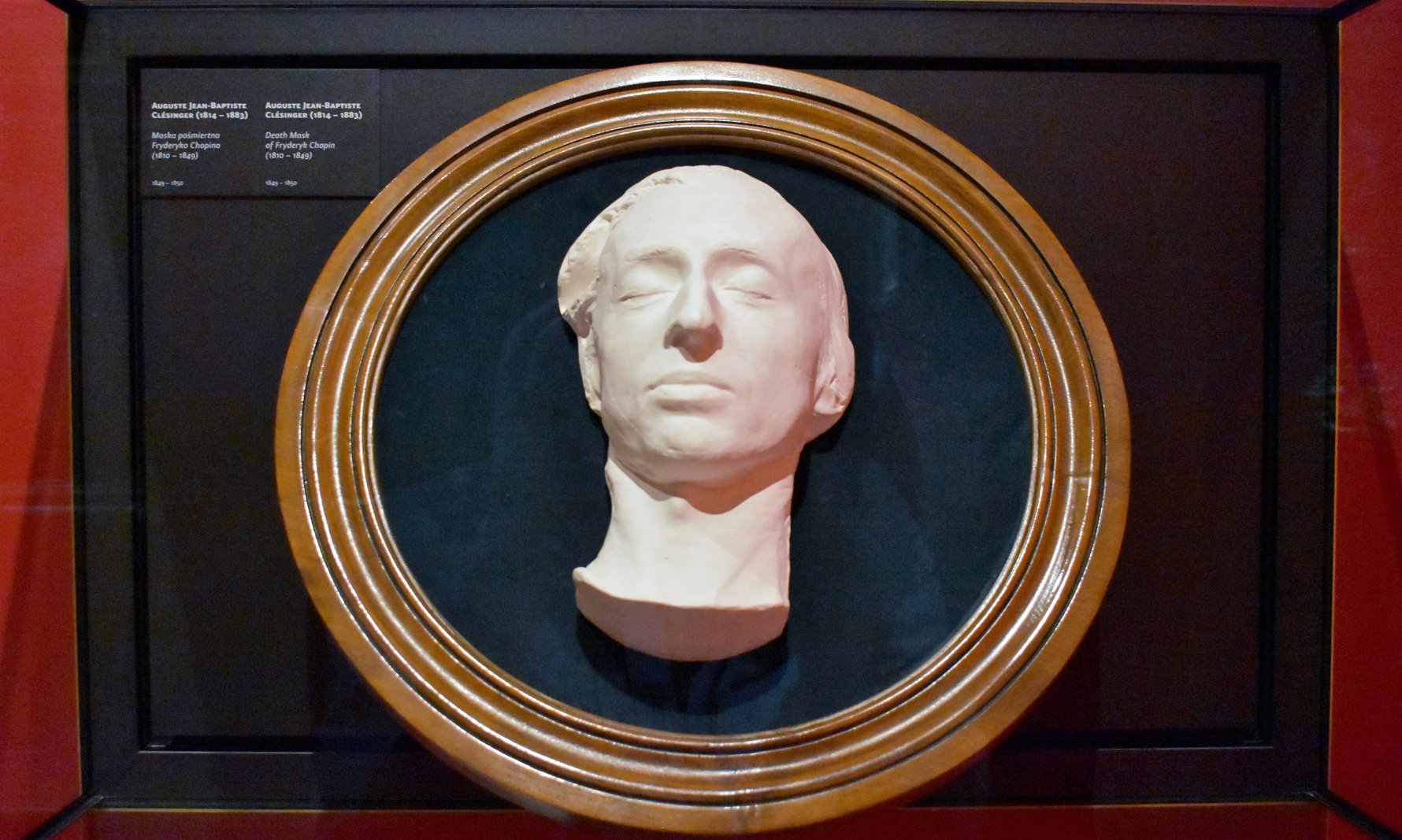 Racked with chronic lung problems and a near permanent cough, the faltering affair spun out of control when Sand, a loose-moraled man-killer, serialised the novel Lucretia Floriani in a Paris newspaper in 1846. The boorish, asexual antihero is commonly recognised as being a parody of Chopin. Broke, ill and now broken-hearted, Chopin led an increasingly miserable and secluded life. He finally passed away in his Paris apartment aged just 39 – though just like his birth, his death is equally contentious; some believe tuberculosis as the cause of death, others a malady such as emphysema or cystic fibrosis. If you believe the stories he carried a lock of Sand's hair till the day he died (though by the same token he is also alleged to have carried an urn of Polish soil). Buried in Pere-Lachaise cemetery in Paris, on his insistence his body was cut open (he was petrified of being buried alive) and his heart later interned in a pillar of Warsaw's Holy Cross Church. His funeral was as weird as his life, delayed for two weeks while church authorities debated whether to grant his wish and allow Mozart's Requiem to be sung at his funeral (the point of contention being the presence of female singers). Regarded as the pinnacle of the Romantic style, his music and legend survive to this day.