We all know and love traditional Polish dishes (or at least we hope you do), and we cannot argue against trying out some traditional pierogi or barszcz, but bear in mind, the last few years have seen a huge leap forward in the world of Polish gastronomy. The exciting changes are in a way a reflection of the major economic and social changes which have been underway in the country over the last 30 years, but especially during the last decade.

It's not often you can intertwine politics and food together, unless a politician has been egged by someone with 'opposing views', to put it lightly. But the reality is, the many chefs, restaurant managers and restaurateurs have all gained from years of experience, some of whom took full advantage of Poland joining the EU in 2004 to go work in restaurants all over the Europe (and the world!). Many started as trainee chefs, some left with previous experience, but they all took the time to gain knowledge, improve their skills, with some even working in the world's top kitchens. And when they came back, their talent was evident, and we're glad to say, you can go to some top class restaurants and experience some truly fantastic taste sensations. The approach is so simple, yet so effective. The chefs have set out to show off their experience through contemporary flare, while simultaneously honouring the classic cultural dishes of their childhoods. Simple ingredients, simple foods, given a slight but aesthetically stunning modern make-over. So what are the things to look out for?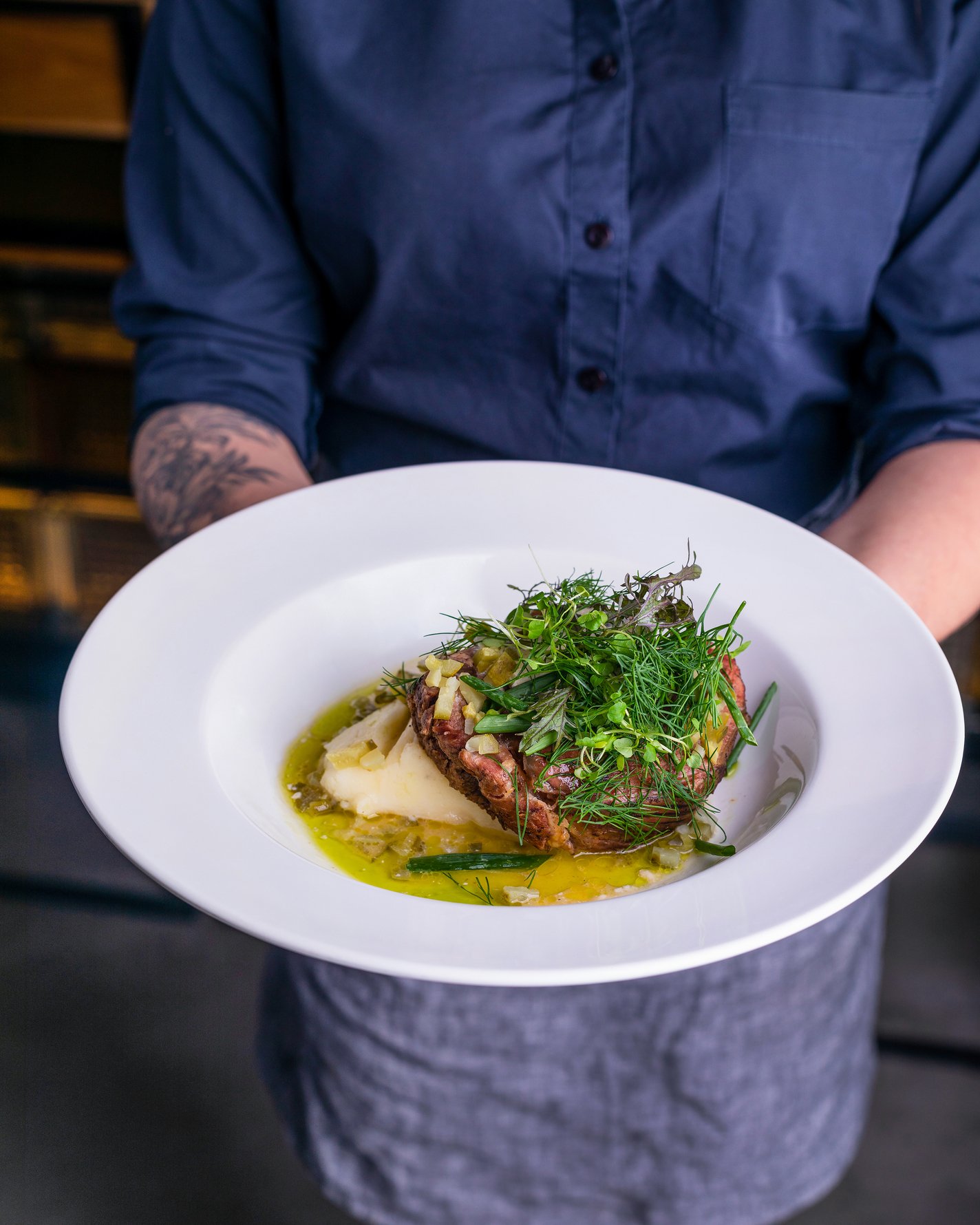 LOCAL/REGIONAL INGREDIENTS
It might seem fairly obvious, but sourcing local ingredients is one of the best things modern chefs can do, and in Poland, there's no shortage of fruit, veg and meat, therefore, the variety of ingredients, although remaining largely local, can lead to some exciting recipes being conjured up. Simple ingredients, but made to look far more grandiose through the imagination and skill of the chefs.
SEASONAL INGREDIENTS
Seasonal menus have become increasingly popular in some of Poland's top restaurants, and again, it is a simple but effective approach that leads to frequent and exciting menu changes which will always keep punters happy, while still retaining an element of traditional tastes, but still expressing exciting new flavours. Poland is quite unique in that seasonal products have never really been out of fashion, so it's always a pleasure to see some old favourites making a re-appearance from time to time!
CONNECTING WITH OLD TRADITIONS
The perfect example of seasonal products meeting old traditions becomes apparent in Autumn when menus are dominated by mushrooms such as the mighty 'Boletus edulis' (PL: Borowik Szlachetny) or 'Chanterelles' (PL: Kurki), which Poles love to go picking, both as a hobby and desire to use in all forms of preparation, from immediate cooking, drying for use in soups in winter, and to pickling! And with pickling, there arise jars of vegetables all grown in Poland, and to jams from seasonal fruits. But a particular old favourite has emerged in fine dining experiences: nalewki (homemade liqueurs), made from fruits and pine syrup.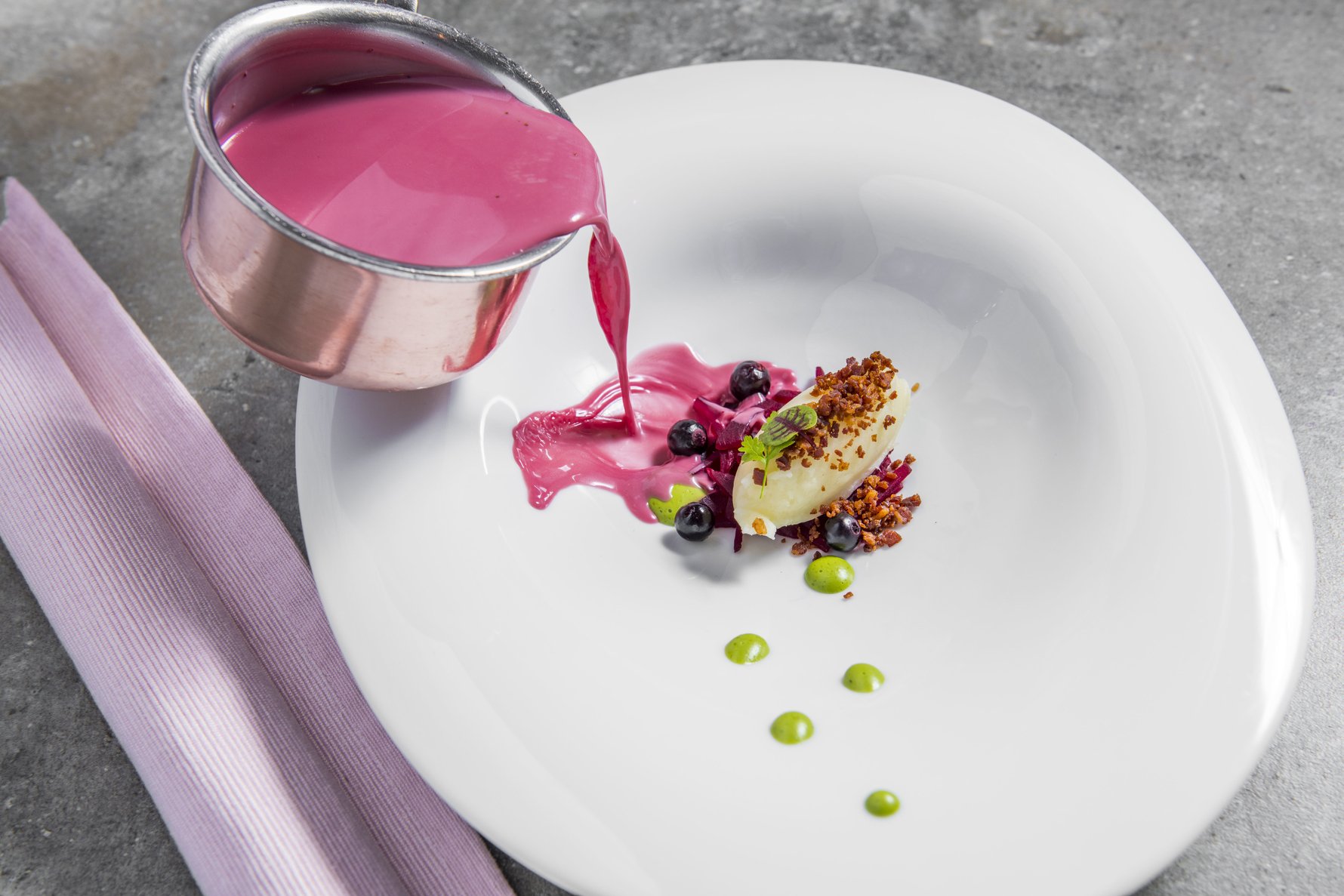 NEW CONCEPTS
Food pairing, a relatively new idea from the early 21st century, is the notion of combining certain foods or drinks that complement each other in taste. This is perfect for Poland. Regional Polish vodkas and wines have been gaining increasing popularity, and the changing attitudes to alcohol in Poland have led to similar approaches to how the French treat wine and the how the Scots treat whisky. To be enjoyed, slowly, pleasantly, and not by means of batten down the hatches. Old favourite dishes, like pickled herring, for instance, go wonderfully well with certain types of Polish vodkas and liqueurs...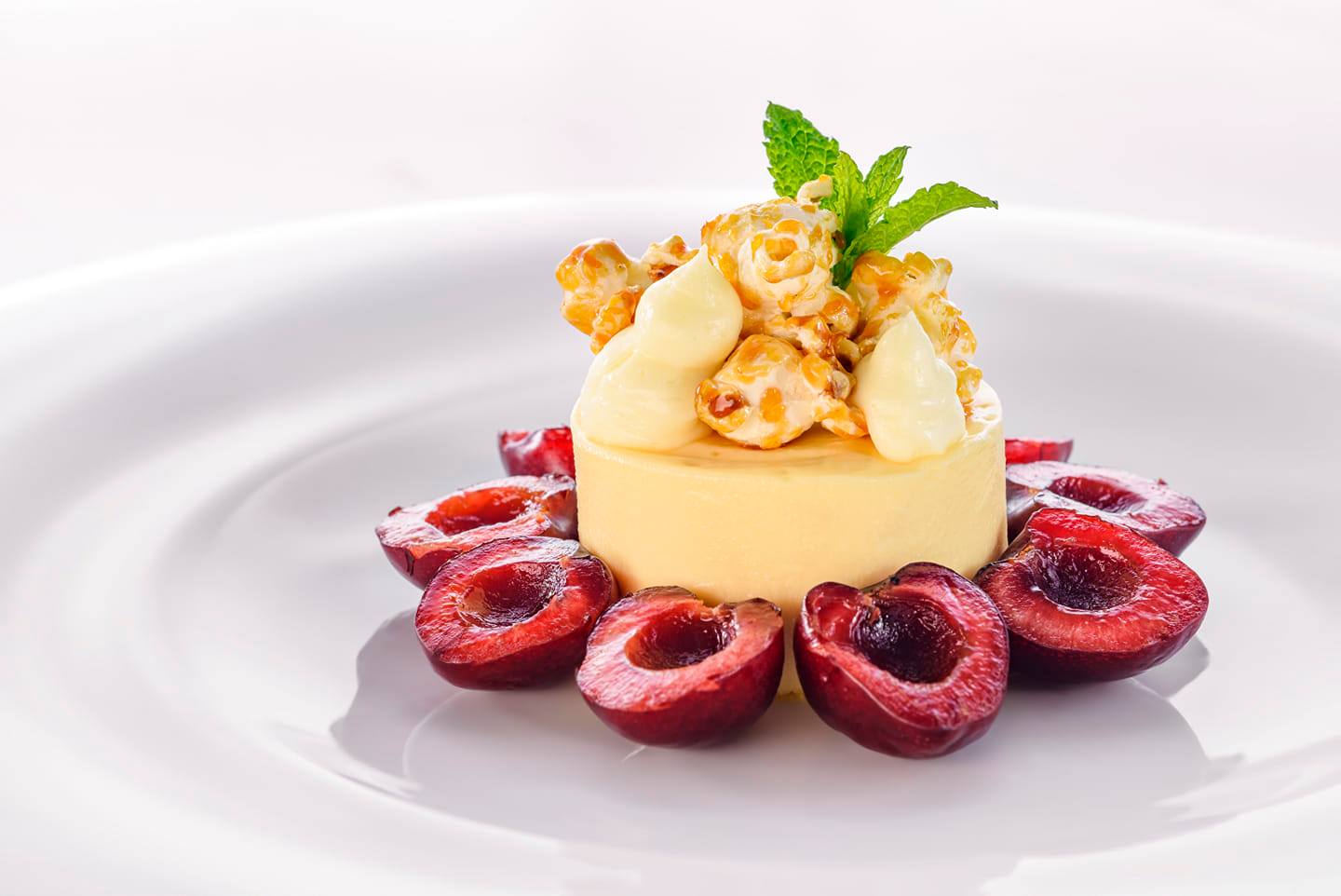 WHERE TO EAT?
Luckily for you, there are many top venues to sample modern Polish cuisine. Conveniently located in the city centre Elixir by Dom Wódki is the perfect fine dining venue to go and try out food pairing with some top class liqueurs and vodkas. PAM PAM Restaurant, also in the centre, mixes Polish classics with international cuisine, but still maintains the honourable nod to the traditional recipes. ZONI Restaurant and Bistro Bar WuWu takes a refreshing approach to Polish cuisine in the revamped and fantastically designed Praga Koneser Center, with the latter producing wonders with many of their vodka based cocktails. In the Powiśle area near the river Vistula, the humble, but no less tasty LAS takes a hip approach to Polish cuisine which still manages to conjure up nostalgia for old dishes while exciting the palate.