Wrocław might just be the best 'big city' in Poland for kids and families. Endowed with a complex history and rich collection of cultural treasures, Wrocław hasn't been content to trade on handsome architecture, transforming itself over the past decades into a city known for both its dynamic urbanity and family-friendly atmosphere. Young visitors are immediately greeted not only by a charming neon gentleman doffing his cap, but the city's ambassador army of gnomes will engage children's excitement from their first steps in town. There's almost always something wonderfully diverting happening on the city's beautiful market square - whether it be street performers, fairs or festivals, plus plenty of monuments and building-fronts featuring whimsical ornaments that capture the curiosity.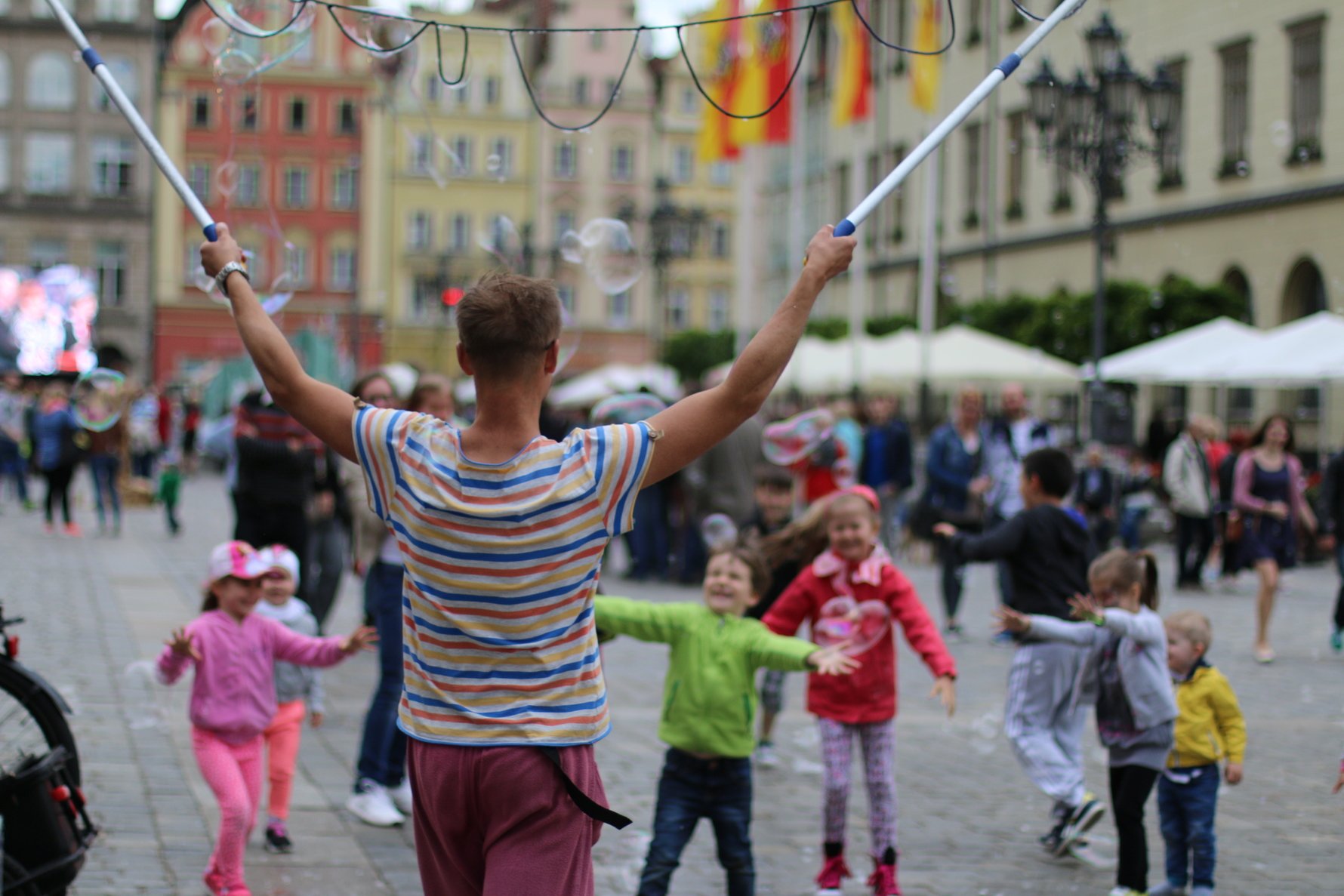 Sublimely located on the Oder River, Wrocław's network of waterways and islands connected by charming bridges offer plenty of opportunities for outdoor adventure and recreation, not to mention the city's plethora of parks and gardens. The Wrocław Zoo and Afrykarium should be on the bucket list of any young visitor, but add the modern multimedia Hydropolis Museum as well! It certainly doesn't stop there: Wrocław has an entire lineup of places made specifically with children in mind, from elaborate playgrounds to multimedia museums and educational centres, even a vintage-style carousel.

If you're looking for a family holiday destination, Wrocław fits the bill. Below we give you a breakdown of the highlights before listing our landing pages for all of the best places for kids and families in Wrocław. Enjoy! Wrocław is already-filled with little people of its own, in the form of ubiquitous, sometimes challenging-to-spot gnomes, a veritable army of over 400. Each one is completely unique and is usually themed specifically with the site at which it's located. Trust us on this: gnome spotting is an IYP-certified way to keep kids entertained as you do your yawn-worthy adult sightseeing thing. Read our article on The Gnomes Of Wrocław.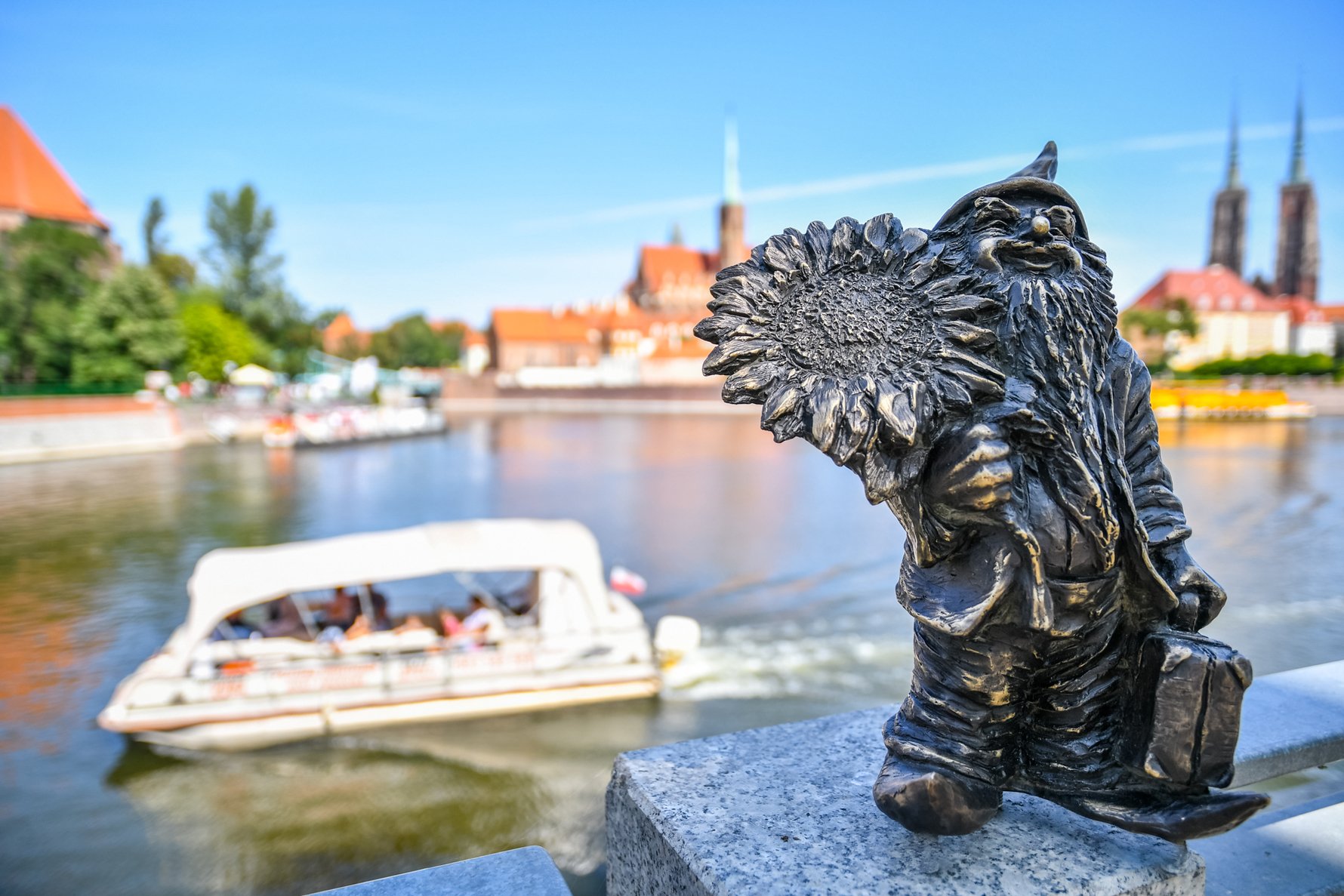 See the Sights from Great Heights
Wrocław is loaded with panoramic viewpoints, particularly from its church and cathedral towers. If you or your kids don't have a debilitating fear of heights, hike up to the top of the tower of St. Elizabeth's Church or the open-air Penitents' Bridge of St. Mary Magdalene's Church, both right in the Old Town; keep in mind, however, that you'll have to scamper up a couple hundred stairs in either, so your kids might needs to be light enough for you to carry without throwing your back out (hey, it's good cardio), or energetic enough to make it up there without outsourcing legwork to you.

For an easier go, the tower of the Cathedral of St. John the Baptist in Ostrów Tumski is accessible via elevator and offers really unbeatable views over the river. Or get to the outskirts of town for the highest views available anywhere in Poland from the 49th-floor viewing platform in Sky Tower - southern Poland's highest skyscraper - where a zippy high-speed elevator makes it easily accessible.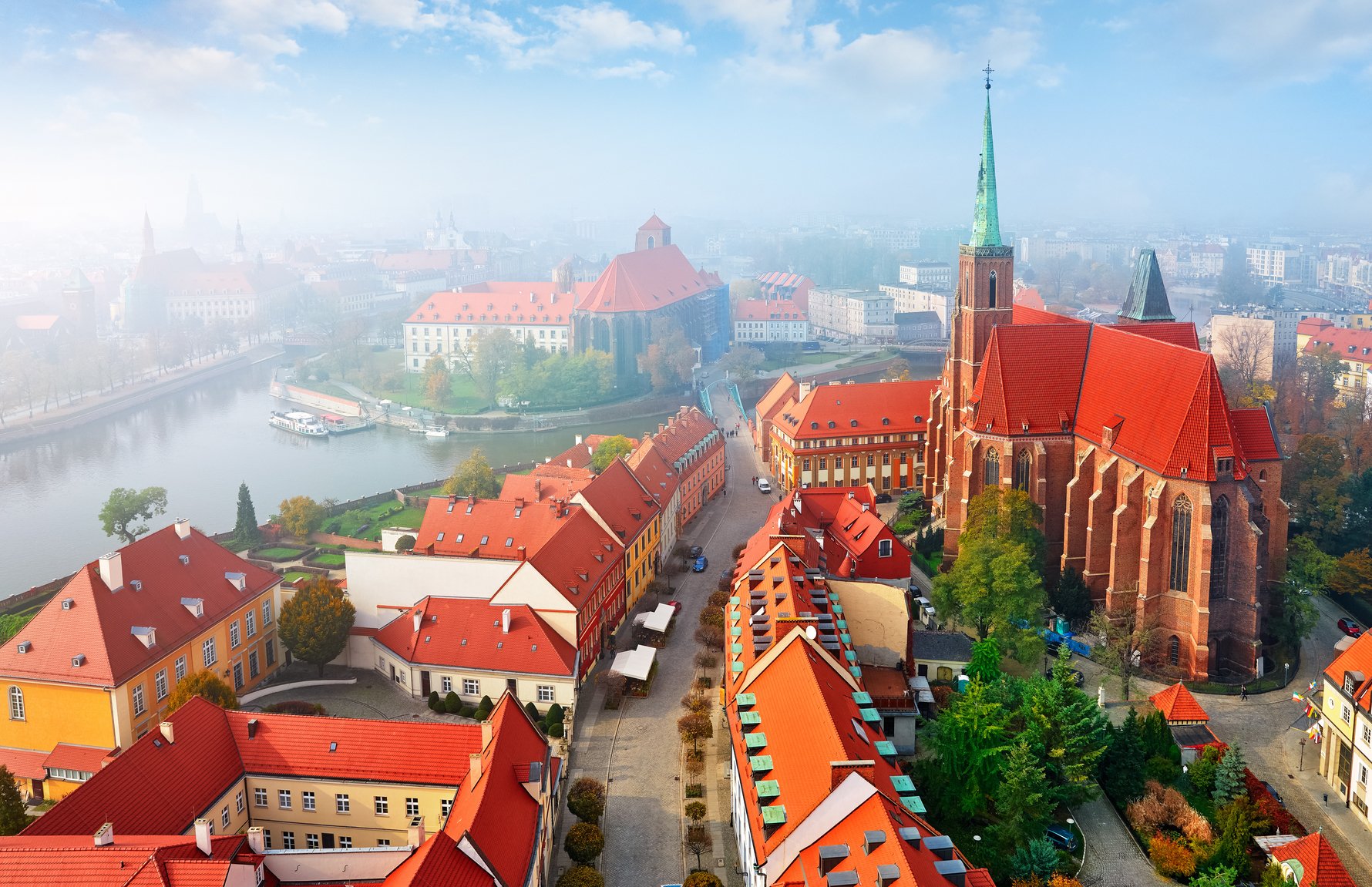 Get on the Oder
The Oder River is the waterway around which city life in Wrocław has flowed for centuries. Whilst doing all your tourism on foot is one option, why not consider doing it from the water? Kayak rentals are available through businesses like Zatoka Gondoli and will give the kids a chance to experience a popular and very cruisy water activity. Speaking of cruisy, there are boat trips of that kind available as well, if no one in your group is enthusiastic about manual-paddling! Check out Fun Boat for small group cruises during the high season and also Passenger Cruises for more public options!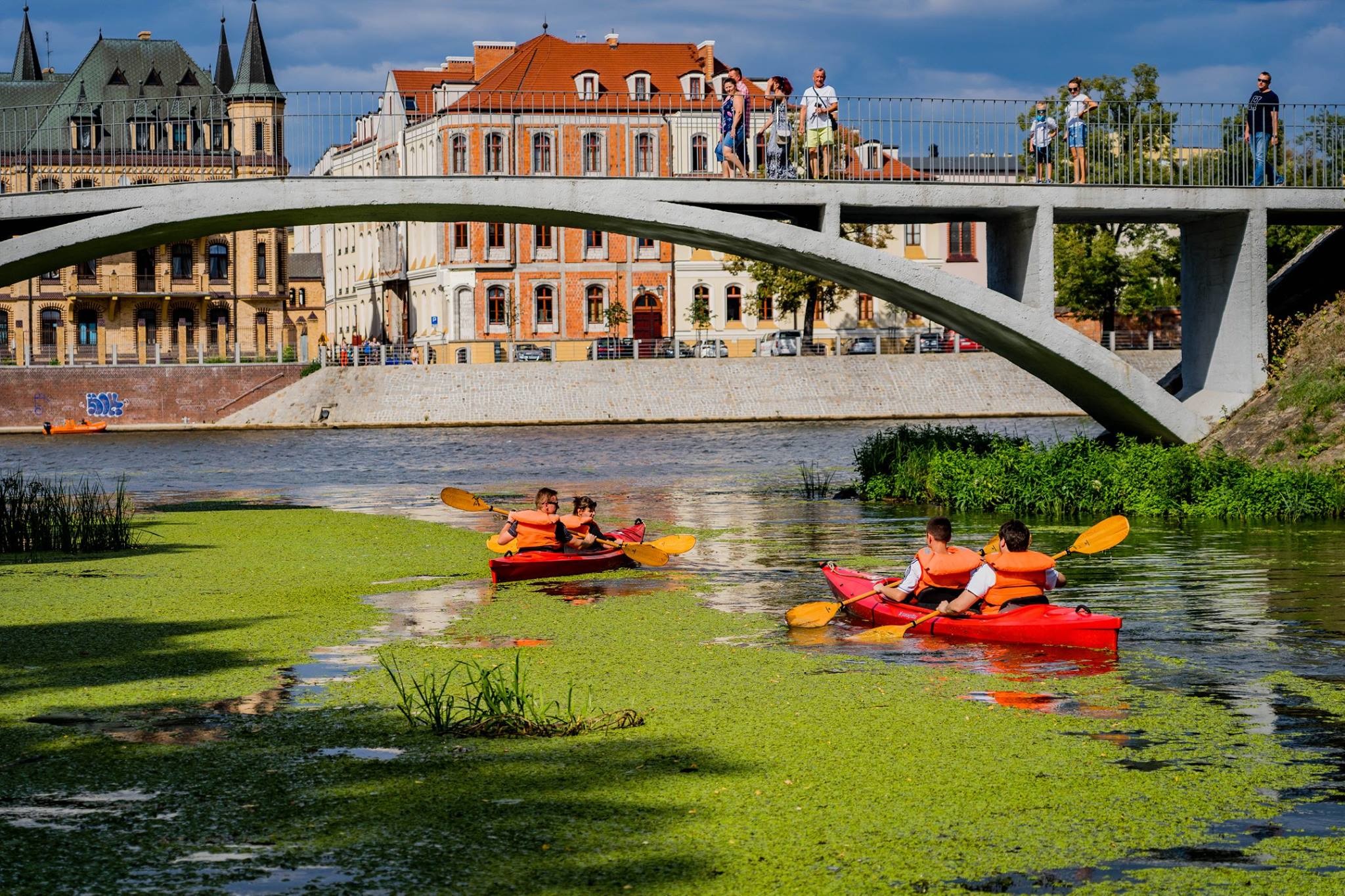 The Wrocław Zoo has been a staple of the city since the late-19th century, but its new Afrykarium centre puts to rest any debate over Poland's best zoo. An absolute must with the kids, Afrykarium features several levels of indoor exhibits focused on the diverse aquatic habitats of Africa, and a whole cast of animals including hippos, sharks, manatees, crocodiles and penguins (in Africa? Who knew?). If you're visiting Wrocław with young animal lovers, set aside an entire day for the zoo and get there early, because none of you will want to leave until they threaten to close you in!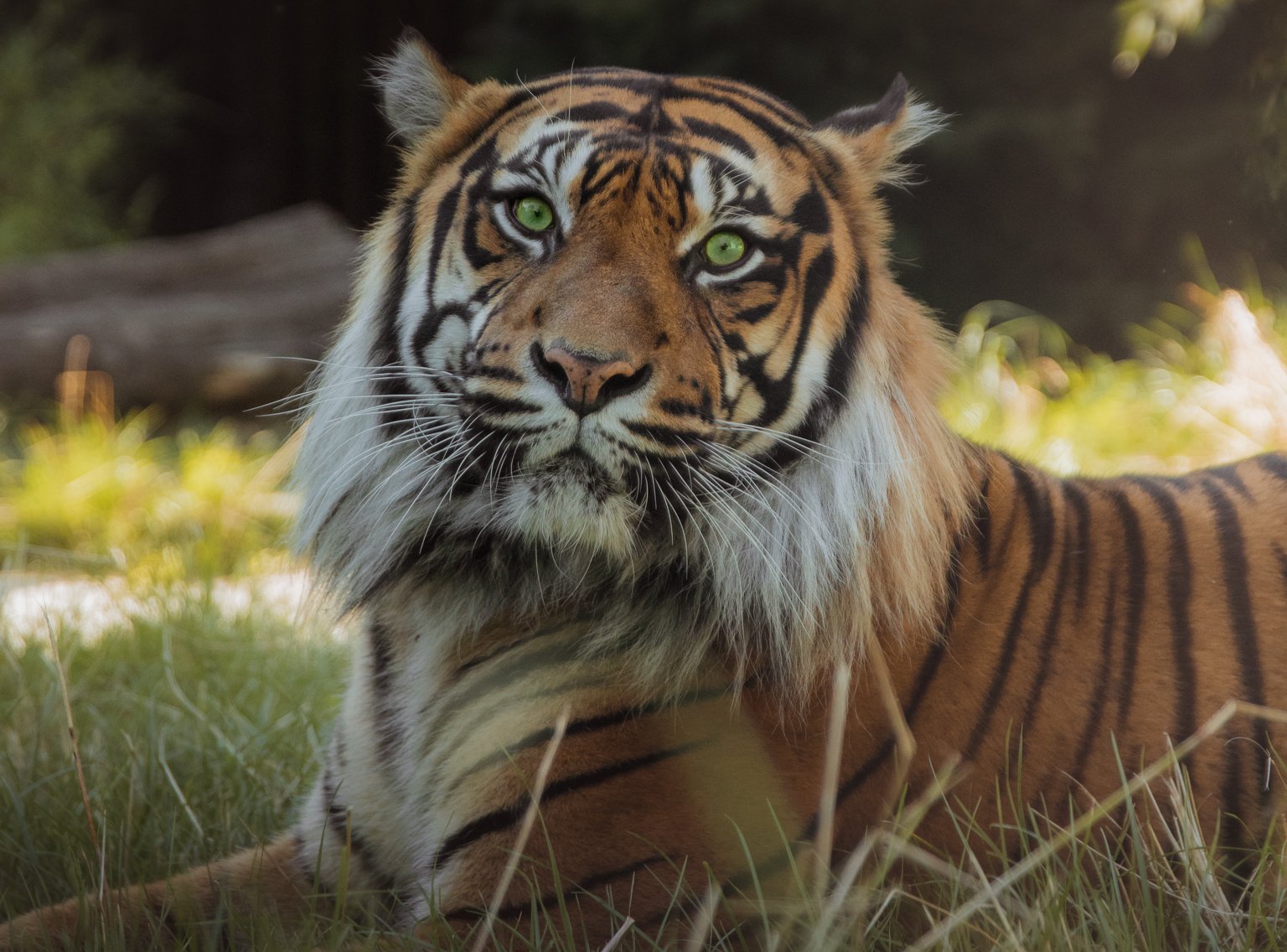 Behold the Power of Water
After the Zoo (which is a bit obvious, after all), Wrocław's most impressive kid-friendly family attraction is Hydropolis - a modern, multimedia discovery and educational centre devoted to water and its role in the world around us. The experience begins with a computerised water wall outside the entrance which is not only a great way to cool off on a hot day, but also offers an irrestible (an inevitably damp) challenge to kids to see if they can dodge the falling drops.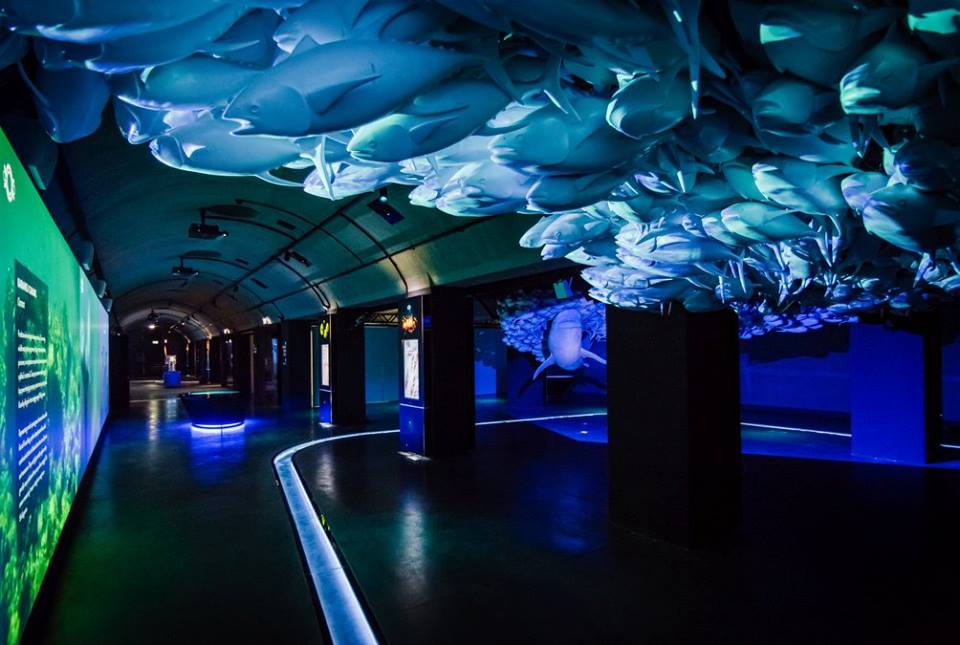 Similarly, Wrocław is home to one of Poland's most impressive multimedia fountains, located directly outside the UNESCO-listed Centenntial Hall - a marvel of modernist architecture. Unveiled in 2009, the Wrocław Fountain regularly performs programmed shows in which water is projected up to 40 metres up in the air through an array of 300 different nozzles which have the ability to rotate, gyrate, pulse and even create a 700 square metre screen of water on which animated projections can be displayed; all the while music orchestrates the show through the park's speakers. If this description doesn't impress you, then nothing will! Fortunately, your children have more of an imagination than you, which is why we're writing about it here. Check the fountain's online schedule to catch a show.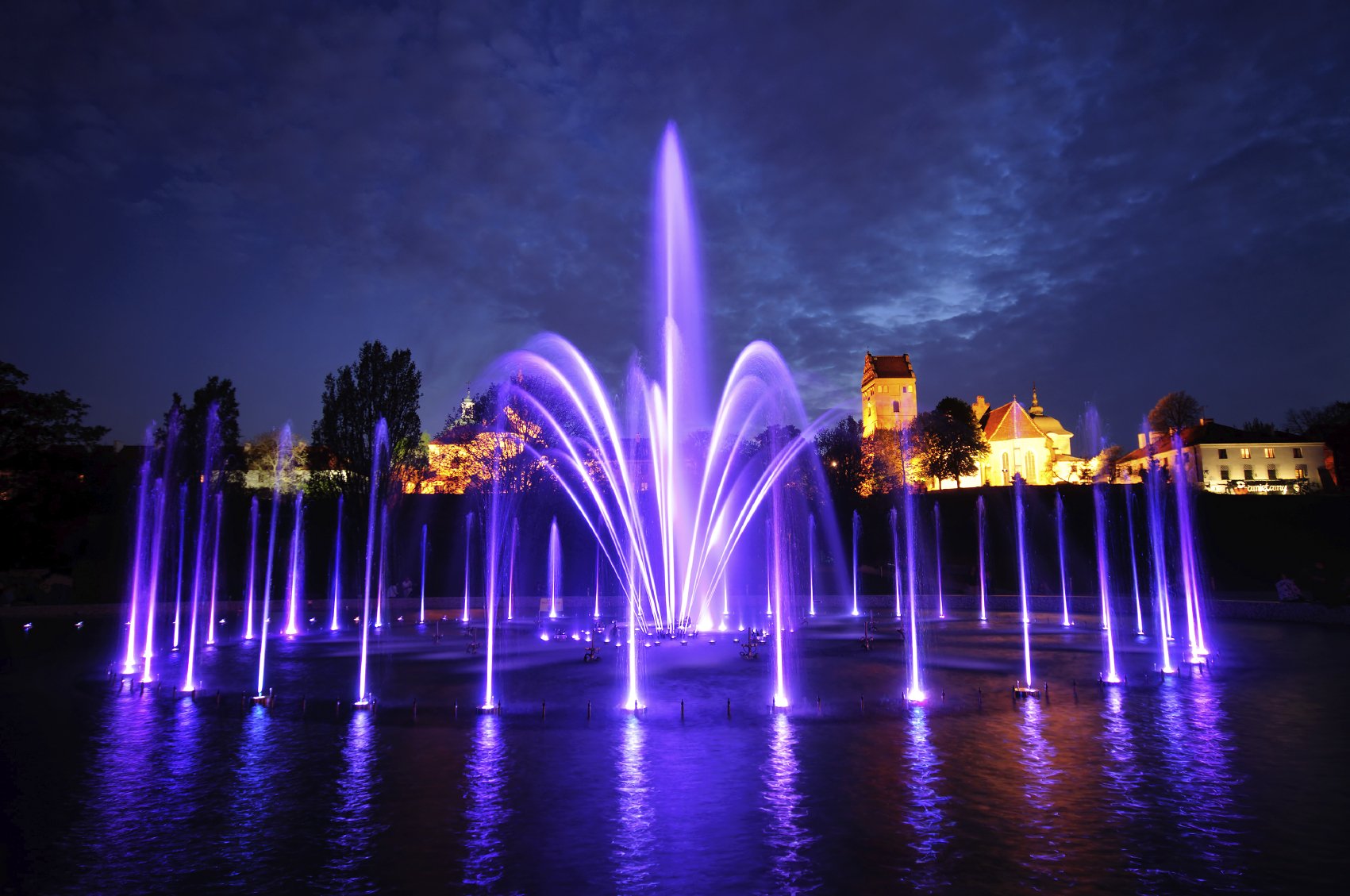 Lastly, if the temperatures soar and your family threatens to combust, Wrocław has some great places for splashing around, namely the outdoor public bathing area known locally as 'Kąpielisko Morskie Oko' and the Wrocław Aquapark - one of the country's finest.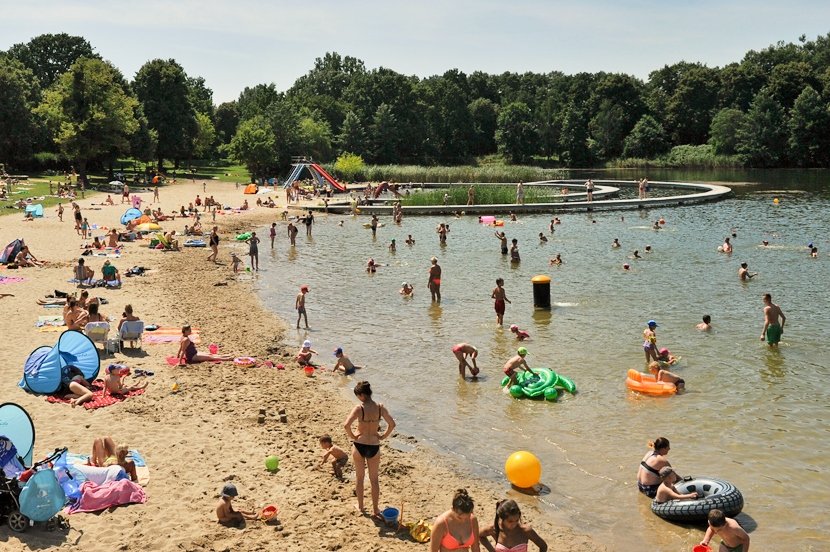 Activities in the Outdoors
Sometimes sightseeing can be a little tedious and the kids need a dose of fun. That's why places like Adrenalina Park were created! Fortunately, this spot is also very active and outdoors, which stimulates the muscles as well as the mind. Choose from rope parks, quads, paintball, zorbing, zip-lines, trampolines and 'euro-bungee'. In the 'adrenaline' category, you may also be interested in checking out Active Poland and Kwatera Główna for laser tag. 7km out of the centre, Partynice Racecourse may sound like a space for fancy adult events, however, in the summer, there are horse-riding programmes for children as well as some lovely picnic spots in the picturesque grounds. 

A (Hands-On) History Lesson in Computer Games
The Games & Computers Museum of the Past Era is a fan-made initiative created by four fanatics of old games and equipment. While 50% of the museum is educational, with a number of unique exhibits explaining the technology and socio-cultural aspect of gaming during the Communist era, the other 50% is devoted to the hands-on experience of actually playing! There's about fifty stations of various computers, consoles, arcade machines available with classic titles for each. Gen-Y and Z parents can certainly indulge in this guilty pleasure, as well as your children!

The Little World of Kolejkowo
Aptly located in Wrocław's historic Świebodzki train station (for now - it may change locations soon), 'Kolejkowo' is the largest model train exhibit in Poland, covering more than 335 square metres with 510 metres of track. The highly detailed models include some 242 model buildings, plus almost 3500 original hand-sculpted figures of people and animals, in highly creative and curious scenarios - nuns on bikes, farmers unloading hogs off a truck, sunbathers, circus performers, skiers, hikers, and more. Perhaps best of all, the exhibit incorporates easily recognisable landmarks from around Wrocław and Lower Silesia, so if your young ones have been paying attention, they should be able to identify places they've been, like the city's iconic train station and the townhouses of Wrocław's market square.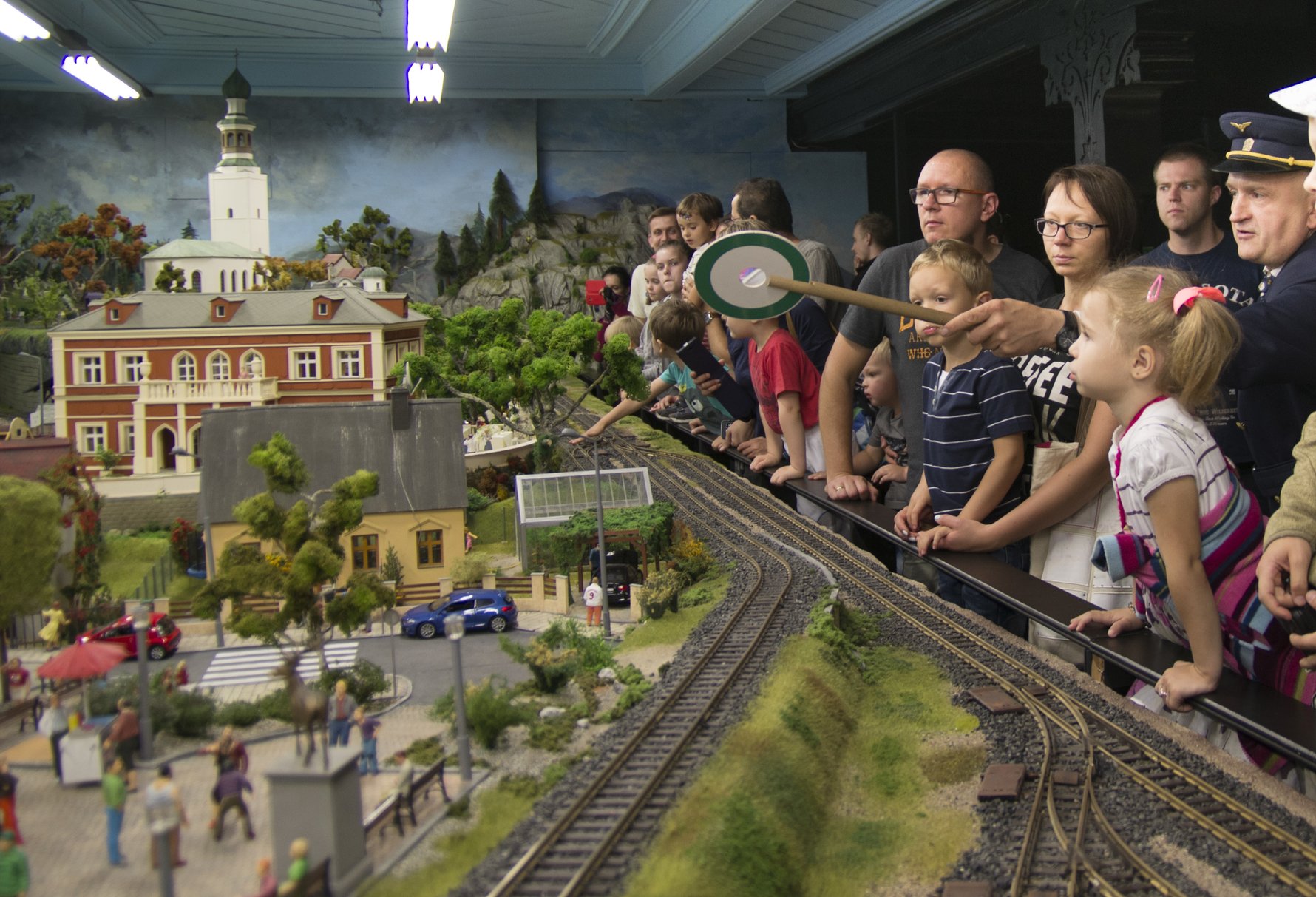 Find Peace in a Park
At some point, we know you'll be desperate for a change in pace and what better place to go than the park! Wrocław has quite a number, most notably the lushly green Botanical Garden next to Ostrow Tumski, with lots of ponds and little bridges for little people. For all of the above plus fish, head to the Japanese Garden, just north of Centennial Hall. Connected to this is the heavenly site of Szczytnicki Park, with bridges, waterfalls and an atmospheric old wooden church that will surely stimulate your children's imagination!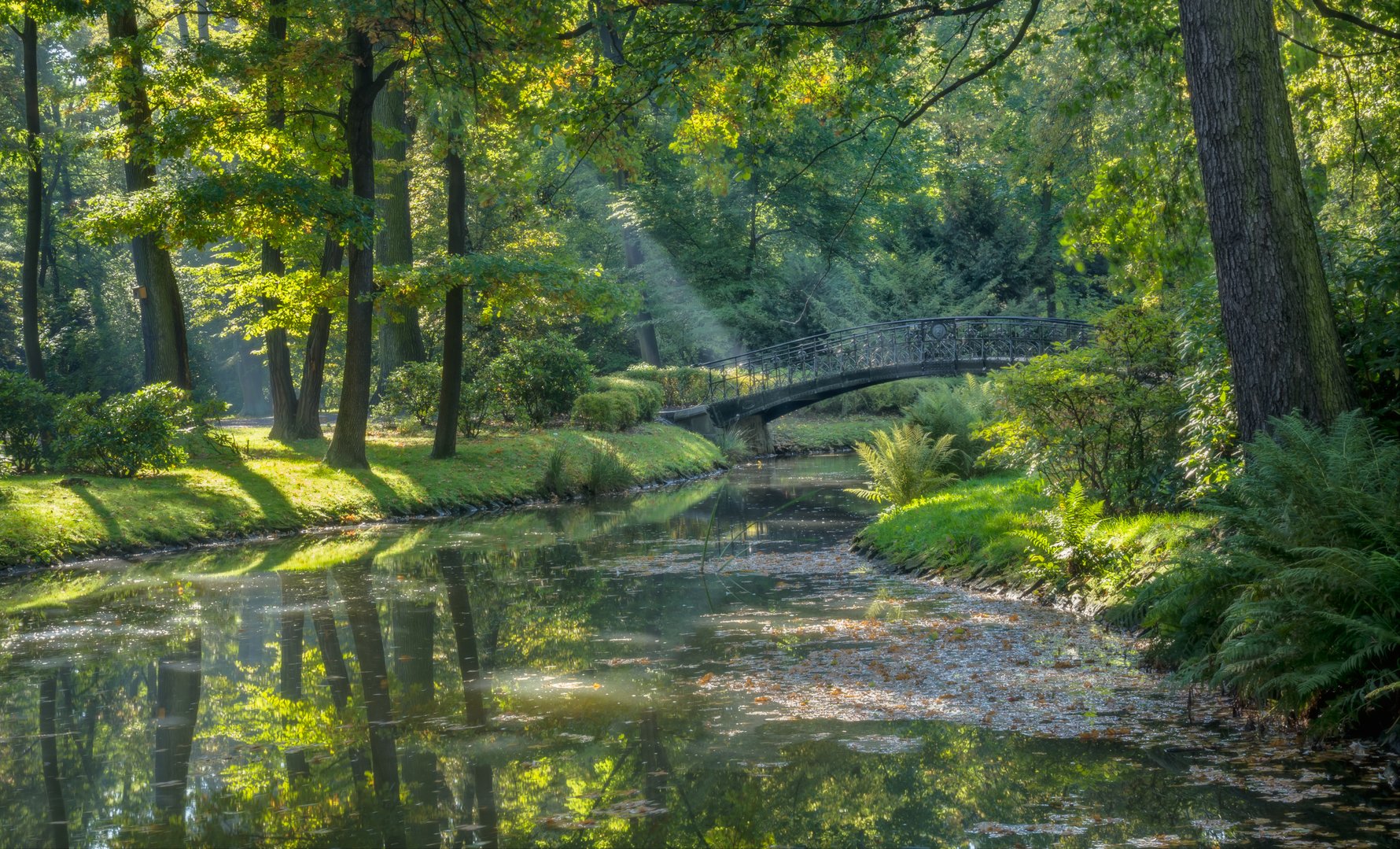 If you haven't already exhausted them chasing down gnomes, after dinner you can take the family on a search for something a bit more mysterious and elusive - the city lamplighter! Up until and even throughout the 19th century, when candle or gas street lamps were still the norm, city lamplighter was a prolific and well-respected job. In those pre-Edison days it was the lamplighter's job to go around town at dusk igniting a city's street lamps, and then extinguishing them again at dawn; while on patrol, the lamplighter often served a dual role as town watchman. To our knowledge, Wrocław is one of only two cities in Europe that still officially employs a lamplighter (the other being Brest, Belarus). Look for him in his black cape and top hat, skulking around Ostrów Tumski at dusk!