Booksa
Martićeva 14d
Chill, laid back, Booksa could be a bookshop or library for all the reading material on offer. As it is owned by a non-profitable association, you need to pay a year membership, a reasonable 10kn to enjoy all Booksa has to offer. So, come in, order from a wide selection of teas, pick a book off the shelf, and relax. There are also readings and workshops on a regular basis. A far-reaching vision indeed.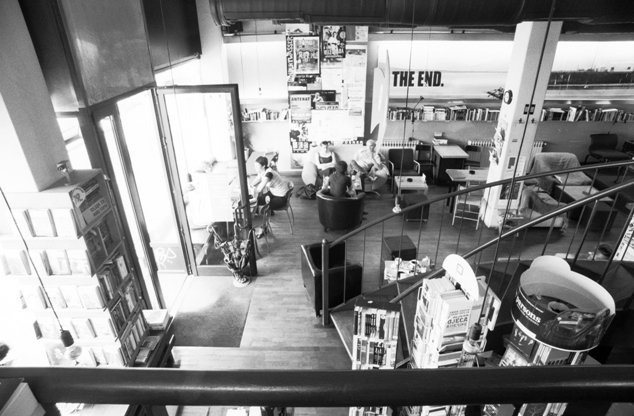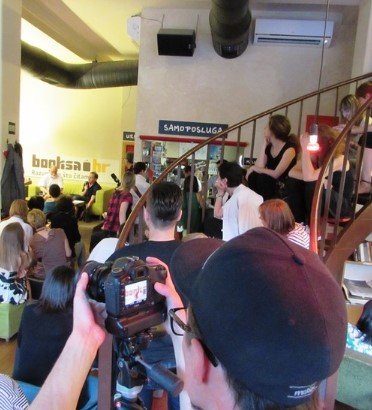 Très Chic Cafè
Vlaška ulica 101
Très Chic Cafe describes itself as not being your ordinary bar, and we are inclined to agree. The decor is effortlessly cool in the best possible way, the perfect environment to enjoy refreshing smoothies, colourful cocktails, brilliant beers and all the rest. Okay, we know that is a lot of alliteration, but Très Chic is that sort of cafe that inspires excitement. Fantastic.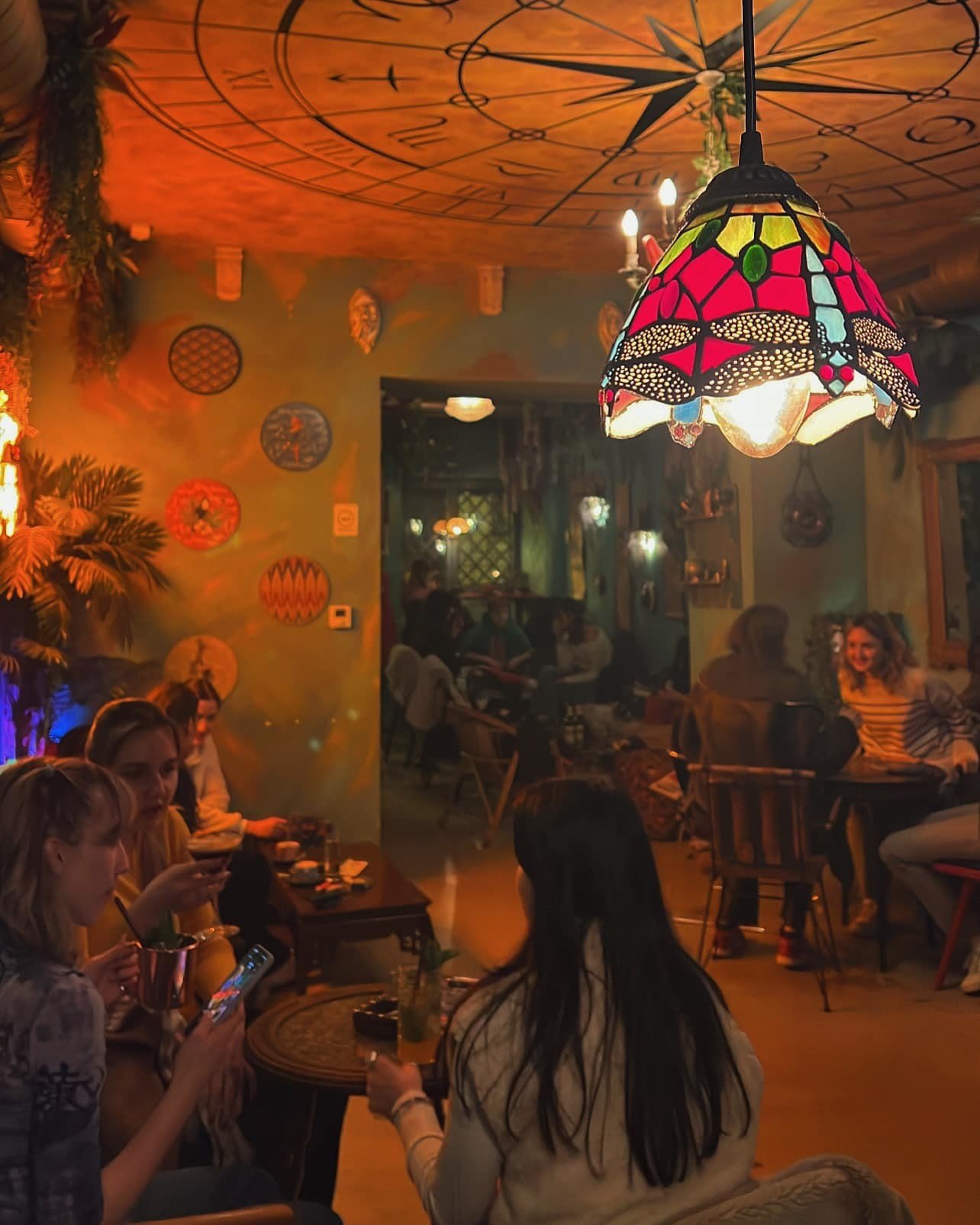 Program Bar
Martićeva ulica 14F
For coffee and design lovers
Part of the team responsible for the much-missed Martićeva landmark Divas café have taken their hospitality skills up the road and launched another attempt at creating a destination café that will be markedly different to any others into which you have so far trodden. The interior – featuring scaffolding, the odd bag of cement, and paintwork so unfinished that you can still see the roller marks – takes a subtle swipe at the over-designed, over-themed bars elsewhere in the Croatian capital. Good coffee, fine cakes, comfy cushions and a good choice of beers and wines ensure a regular influx of greeters and gossipers. The smoking chamber right at the back has the mysterious feel of an indoor forest.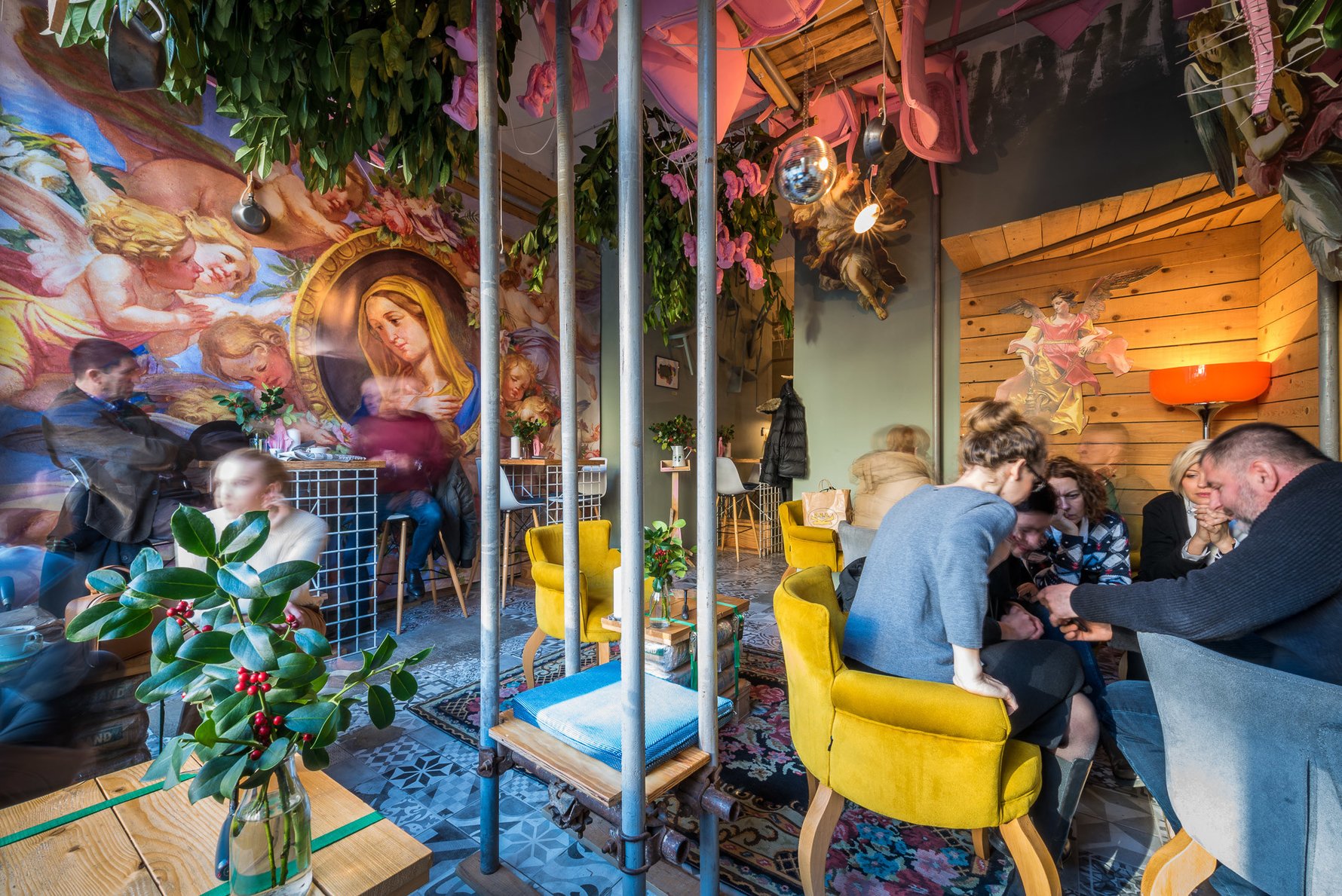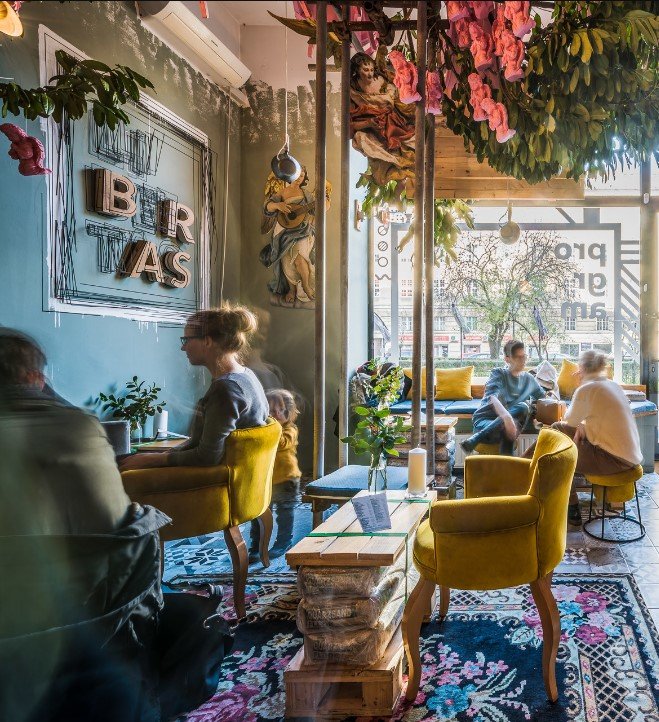 Urania
Trg E. Kvaternika 3/3
This exciting new space is a former cinema repurposed by internationally renownedCroatian architects Studio 3LD, as their new studio retaining a public and community function. The wonderfully restored space is a venue bringing to life the architects' ethos of cooperation across creative disciplines and cultures. Public events include concerts and film screenings, theatre and dance performances, readings and book promotions on subjects as diverse as gender, ecology and, of course, architecture.

Botaničar
Trg Marka Marulića 6
Perhaps oddly located in one sense, but perfectly in another, Botaničar is a mix of art gallery, café, culture venue, situated only a few minutes from the Botanical Garden. This part of the city seems to attract 'underground' venues, and it's easy to see why. Here you will find book launches, poetry nights and, more importantly, somewhere peaceful to enjoy your tea or coffee.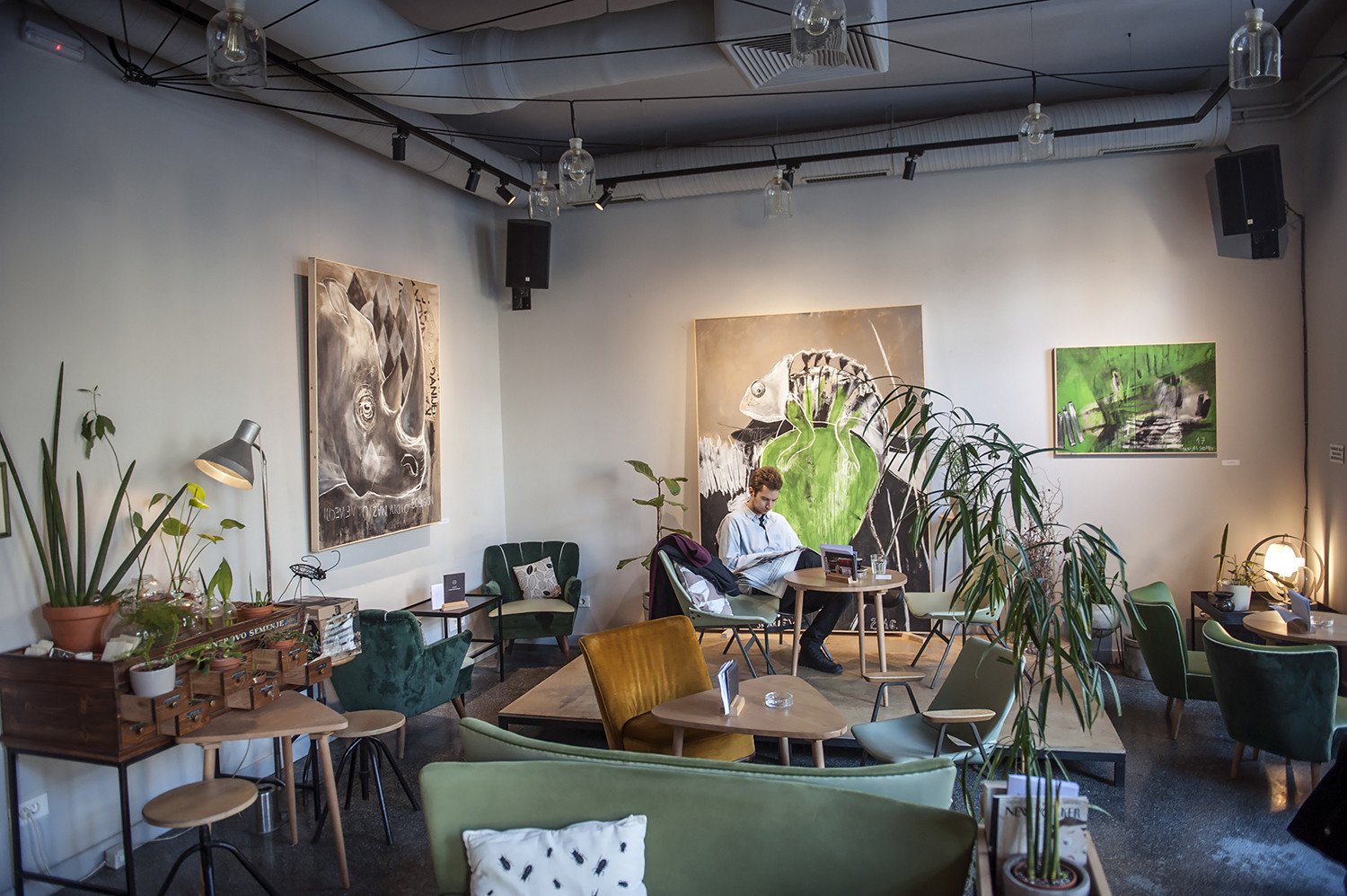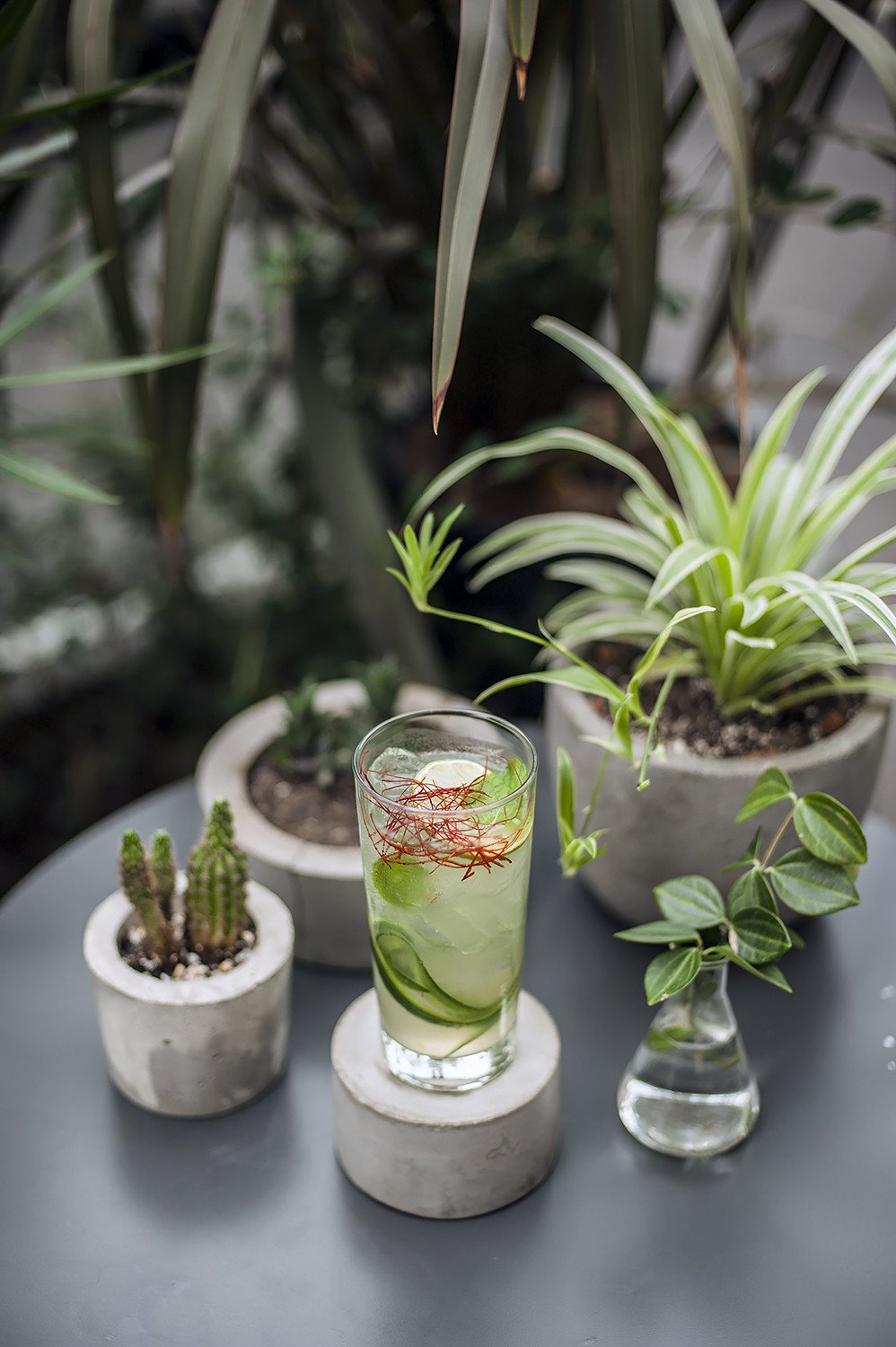 Velvet
Dežmanova 9
This corner cafe would not be out of place in the more stylish parts of London or Paris, and it's all too easy to fall in love with the gorgeous 'library' section and lose track of your day's plans. A nice selection of teas, and they make their own cakes as well. Outdoor terracing, but the indoor seating is what caught our eye. Decadent, in a good way. Pricey, but no more so than other such spots in the area.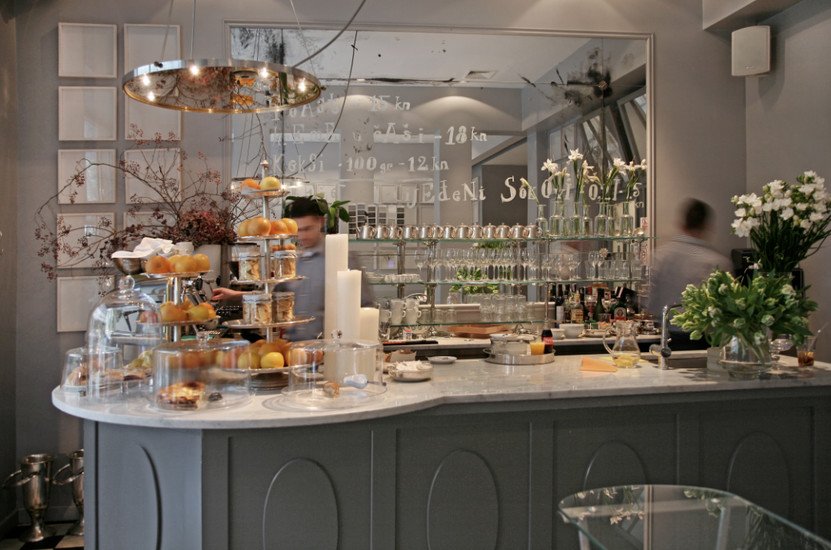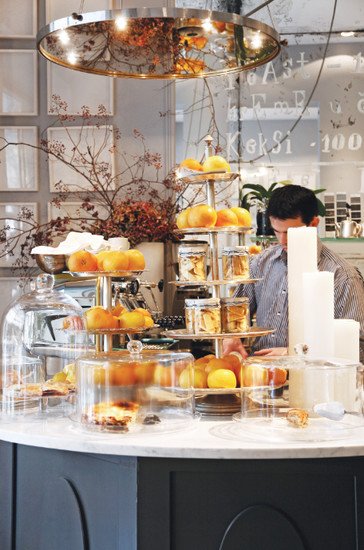 Hub Cooltura Pub
Rapska 20
Hub Cooltura Pub might be considered 'normal' or it might be considered 'different'. It looks like you'd expect a café or pub to look like… a combination of rustic, local styles, and it looks radically different at the same time, integrating more industrial motifs and imagery. Think a mix of steampunk and Doctor Who. All in all it's relaxing, and welcoming. And with the summer weather seemingly better each and every year, you'll be glad to know that Hub Cooltura now has a huge terrace, just right for lounging in.
The interior is handmade, original design, and the space is dominated by retro armchairs, creatively used beer bottles, old-fashioned kilns, and even tractor crates. If you think this type of different is your thing, then you must try this place at least once. If it's not giving away too many secrets, the In Your Pocket offices are a mere quarter hour jaunt away, and you're not at all that far from the main bus station. The nearest tram stop north of the pub is Olibska, the 2, 3, and 13 use this line, while you've also access via the 6, 7 and 8 lines to the southwest. That's nearly half of all trams in Zagreb! The universe is telling you something!