Some very impressive mountain peaks of Switzerland's Alps are located not too far from Zurich. Be it Central Switzerland's famous mountains like rugged Mount Pilatus, the more gentle and majestic Mount Rigi or Mount Titlis with its glacier, Eastern Switzerlands highlights Chäserrugg, Flumserberg or Flims/Laax in the Grison alps, or even the Bernese Alps with the renown peaks Schilthorn and Jungfraujoch, they  are all reachable in a day trip from Zurich.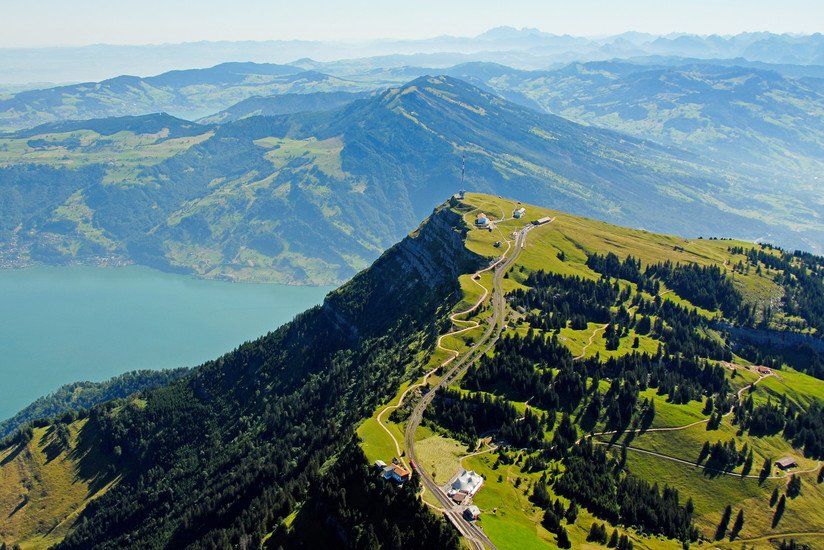 You can, of course, also just admire these mountains from afar, but we recommend that you make the effort to see them up close. Many are easily accessible by cable cars, cogwheel trains, lifts and the like and the views up there are something else! The area is known for attracting photography enthusiasts who wish to add amazing mountain pics to their portfolio. You'll likely end up with so many beautiful pictures that your biggest trouble will be choosing which of to display and how (perhaps consider using a slideshow maker for showcasing all of your pictures at once).

In fact, there are more than a dozen peaks that are an easy day trip from Zurich and we list them all below. You can book guided bus tours to many of them, but you can usually get there on your own by using public transport too. Local trains and buses reach many of the valley stations and the ride there is often an adventure itself. Take, for example, the train to Nesslau where you switch to a bus to Unterwasser from where you can gain access to Mount Chäserrugg with stunning views of the Alps and the Churfirsten Mountain Range as well as a restaurant designed by the world-renowned Swiss architects Herzog & de Meuron.

Each entry below provides information on how to get there and, more importantly, how much a ticket costs. Your journey to all of the classic mountain peaks around Zurich begins here.