In our new 
What's Cookin'?
article series we ask chefs from some of our favourite restaurants and cafes in Poland to share a recipe with readers that is perfect for making at home. Have fun!
Antonio Arceri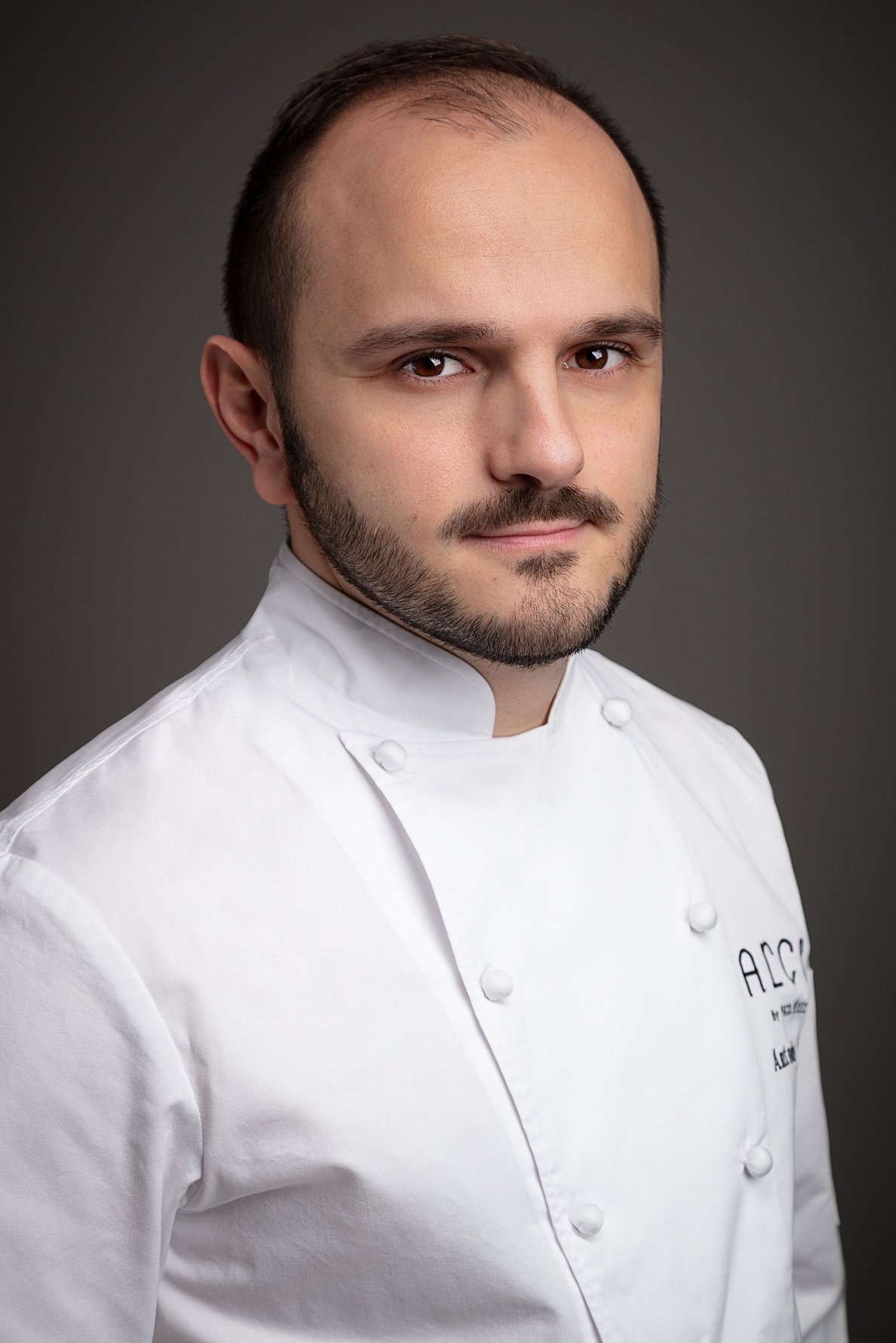 Antonio Arceri
is the closest associate of
Paco Pérez
, one of the most titled chefs in the world. They have been a harmonious duo for many years. Antonio comes from Italy, and is passionate about Spain. He has been improving his cooking skills with the greatest Spanish chefs for years having worked in Spanish restaurants awarded Michelin stars:
Paco Pérez Miramar
**,
El Bulli
*** and
Azurmendi
***.
Regarding his recipe, Antonio said:
"I chose buñuelos [fritters] with honey, because in Spain cod is one of the simplest fish which we can prepare in many ways. This recipe is simple, easy to make and very tasty. And if you close your eyes and just feel the smell, listen to the crunchiness and feel the salty and sweet taste in your mouth... you can feel like you are in Spain..."
Follow
Antonio Arceri
on Instagram: @arc.antonio_a2
Antonio Arceri's Cod Fritters (Buñuelos) in Honey Recipe
[Serves 2 - 25 minutes to prepare (and 2 hours sitting time)]
Ingredients
1 cod loin
Chopped garlic
Parsley
Flour
Baking powder
1 egg
Water
Sunflower oil
Honey
Method
Cut the cod into strips.
Chop garlic and parsley, mix with flour, baking powder and egg, gradually adding water.
Add chopped garlic and parsley to the cod.
Set aside for 2 hours in the fridge.
Heat oil in a saucepan until it reaches 180 degrees Celsius.
Using two tablespoons, slowly transfer the cod in the dough into hot oil.
Fry the fish until it is golden brown and crispy.
Remove the fritters using a skimmer spoon and place on kitchen paper to drain the oil.
Place the ready cod balls put on a plate and pour honey on top.
 

Smacznego (Bon Appètit)!