An annual showcase of the very best in African design, from fashion to furniture, interiors and architecture, Design Joburg is Africa's premium décor and design event. Design Joburg 2022 marks a triumphant return and a Covid hiatus, and this year Design Joburg is bigger than ever.

Unfolding at Sandton Convention Centre in Central Sandton, from May 19 to 21, the main event is also complemented by Design Joburg Collective, a series of fringe design-focused events happening at Kramerville Design District and 44 Stanley.

To help you plan your Design Joburg week, here are ten things you don't want to miss on this year's programme:
Exploring Africa's Metaverse
VR and AR technologies and the future of the metaverse as a part of design are all major themes at this year's event with many exhibitors making use of digital technologies to complement their design showcases. For those interested in what the future of the metaverse means for designers and artists, don't miss the talk; Africa's Metaverse: should designers and artists be paying attention to it? on Thu May 19 at 13:30. The panel discussion is led by Melody Maker, Digital Consultant at M&C Saatchi Abel, Steve Pinto from New Reality and Ann Roberts, co-founder of Joburg's first digital art gallery TMRW Gallery, and explores the future of the metaverse and how it influences the practice of architects, interior designers, graphic designers and artists.
Trevor Stuurman and Rich Mnisi talk 'design as a way of life'
One of the many highlights of the packed Design Joburg talks programme is the opportunity to listen in on a conversation with South African fashion icon, photographer and stylist Trevor Stuurman (who is also a member of this year's Design Joburg Creative Panel) and fashion designer Rich Mnisi. Titled Design as a way of life: being a creative is not one dimensional, it takes place at 11:30 on Friday, May 20. The award-winning creatives will be discussing how creativity and design come together in both their professional and personal lives and presenting a new reflection on the business and practice of creativity.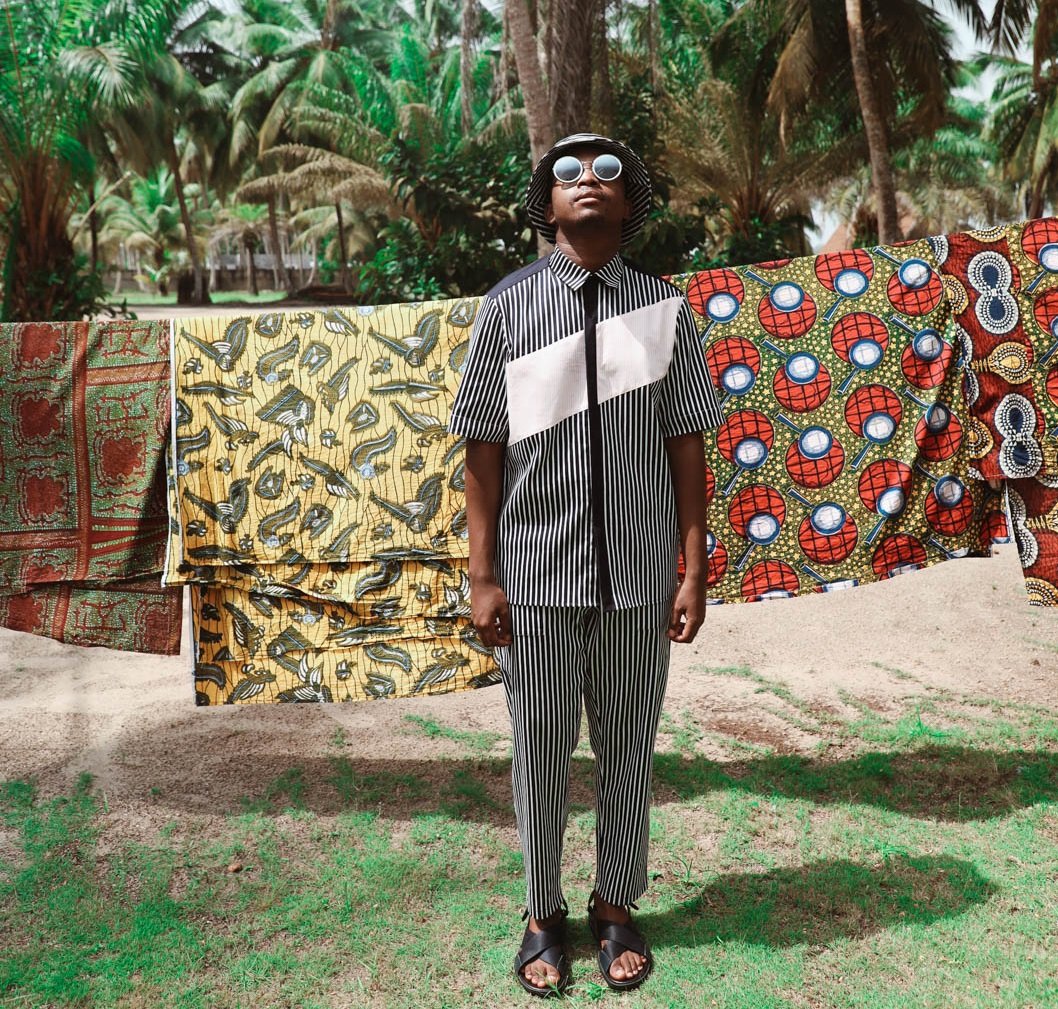 Candice Berman Gallery at Design Joburg
In addition to dozens of leading design studios and top decor brands, this year's event also welcomes back contemporary art gallery Candice Berman Gallery whose exhibition at the show focuses on the work of two artists; ceramist and sculptor Astrid Dahl, and Mariëtte Kotzé whose work on paper and lens surfaces explores the ephemeral concept of time.
Design Joburg Collective in Kramerville
Design Joburg Collective, a fringe event hosted in Kramerville's Design District, is once again a must-visit from May 17 to 21 with a busy programme of activations happening at the area's many leading design showrooms, including talks, workshops, pop-ups and exhibitions at venues such as The Storer and Always Welcome.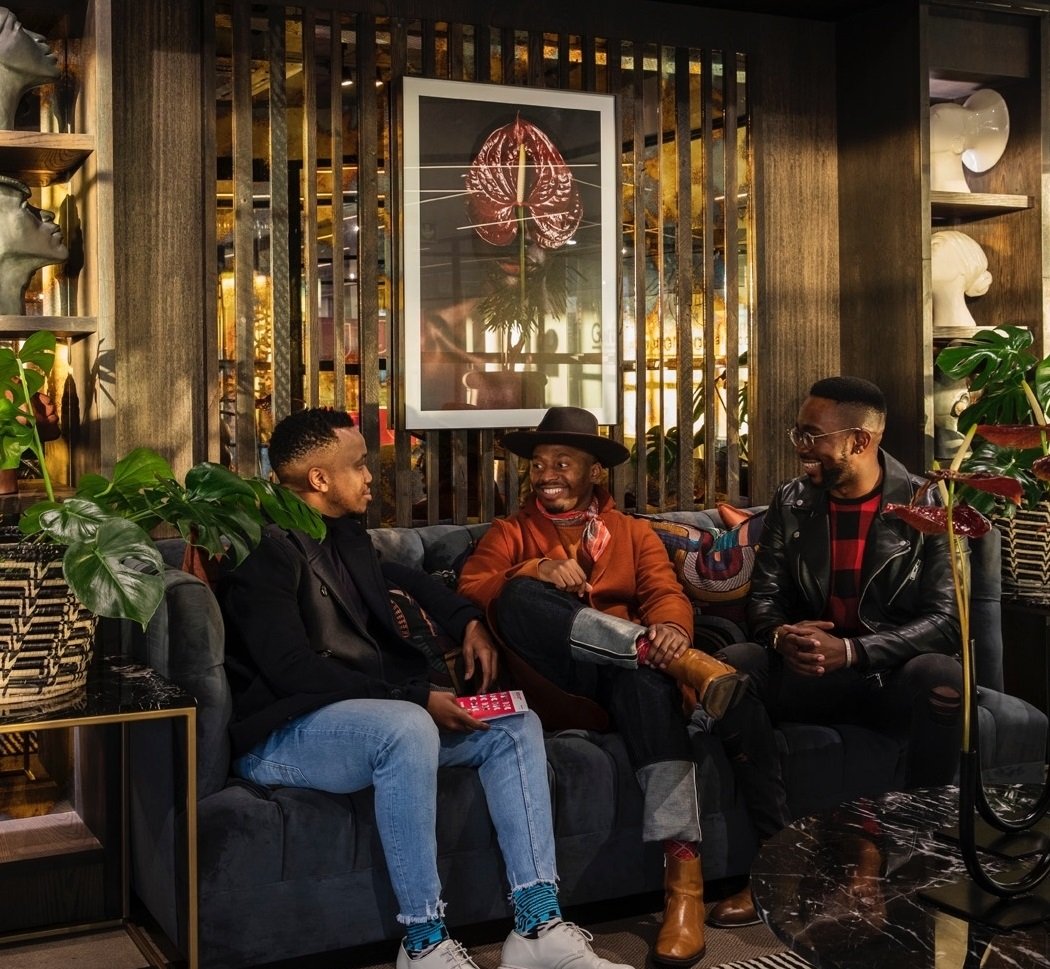 Design Joburg Collective at 44 Stanley
Look out for pop-ups, talks, art exhibitions and more at stores, including The Atelier, ceramics boutique Storm in a Teacup, the new look Mungo Designs textiles boutique and Acre design studio, happening from Tue May 17 to Sat May 21.
The Sanlam Private Wealth art installation
Make sure to seek out this immense and immersive art installation produced by Design Joburg sponsors Sanlam in collaboration with three globally acclaimed artists Zizi Poswa, Mpho Vackier and Candice Lawrence. The multi-layered installation combines sustainable design principles and brings together the artists' signature materials of metal, wood, ceramics and textured woven elements in a light-filled space that also promises a multi-sensory element.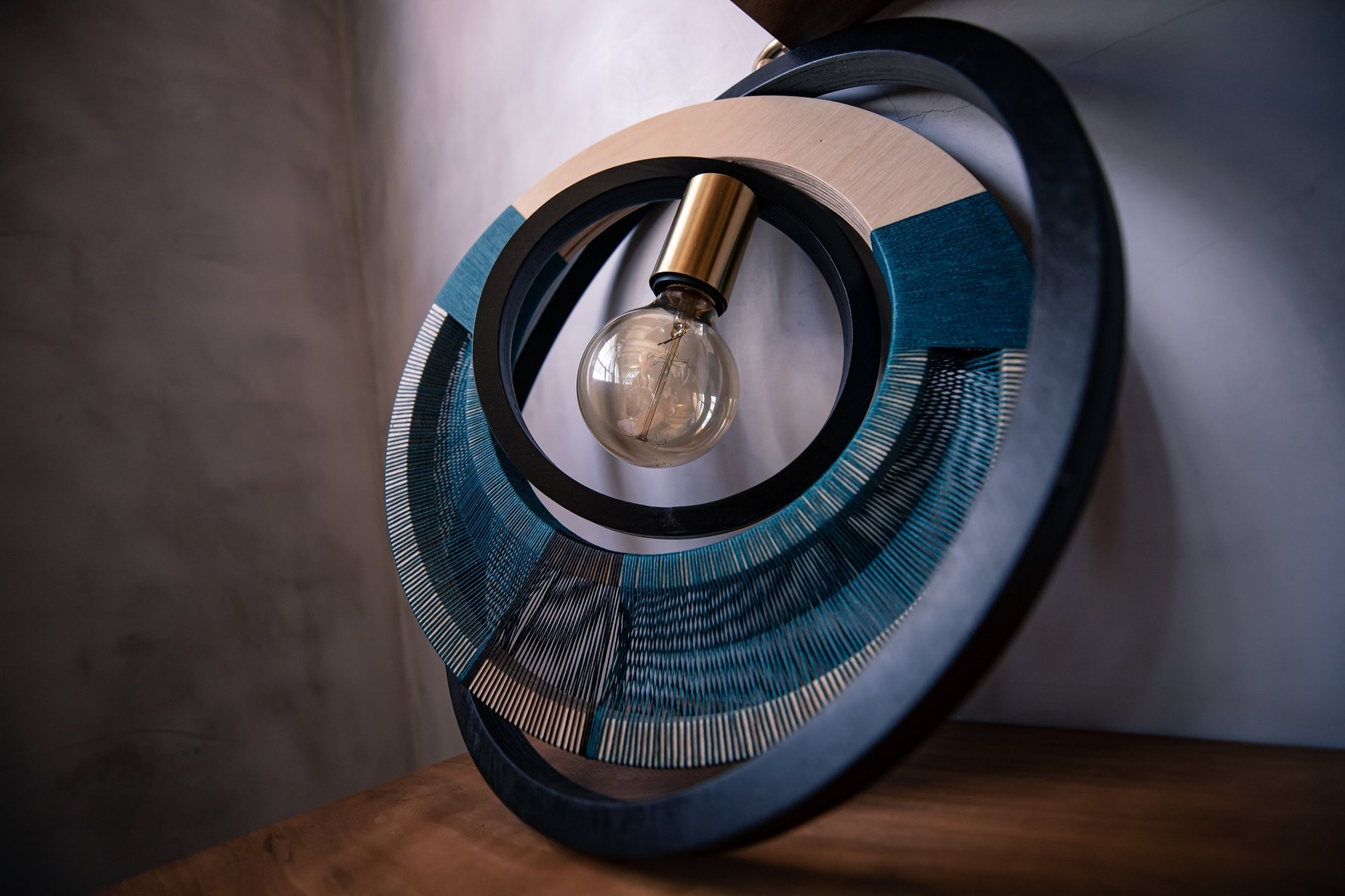 Shopping at the Retail Corridor
Of course one of the biggest attraction of a design-led event is the retail experience, and there's so much to buy at Design Joburg 2022, from cushions to ceramics, homeware and more! The Retail Corridor is Design Joburg's dedicated shopping space where visitors can shop for plenty of locally designed must-haves for your home.
Cocktails and lunch at the pop-up bar and restaurant
The statement gin bar is always a popular meeting spot at Design Joburg, and each year the space is designed in collaboration with a top-drawer local design studio. This year the bar is designed by Dark Horse, who have drawn on the nostalgia and whimsy of the Hendrick's brand to create a fun contemporary space. Complementing the pop-up bar is The Viewing Rooms pop-up restaurant, another beautiful space designed by furniture collective Always Welcome. Adding an extra sociable atmosphere for kicking back and relaxing, local emerging DJs will be on the decks.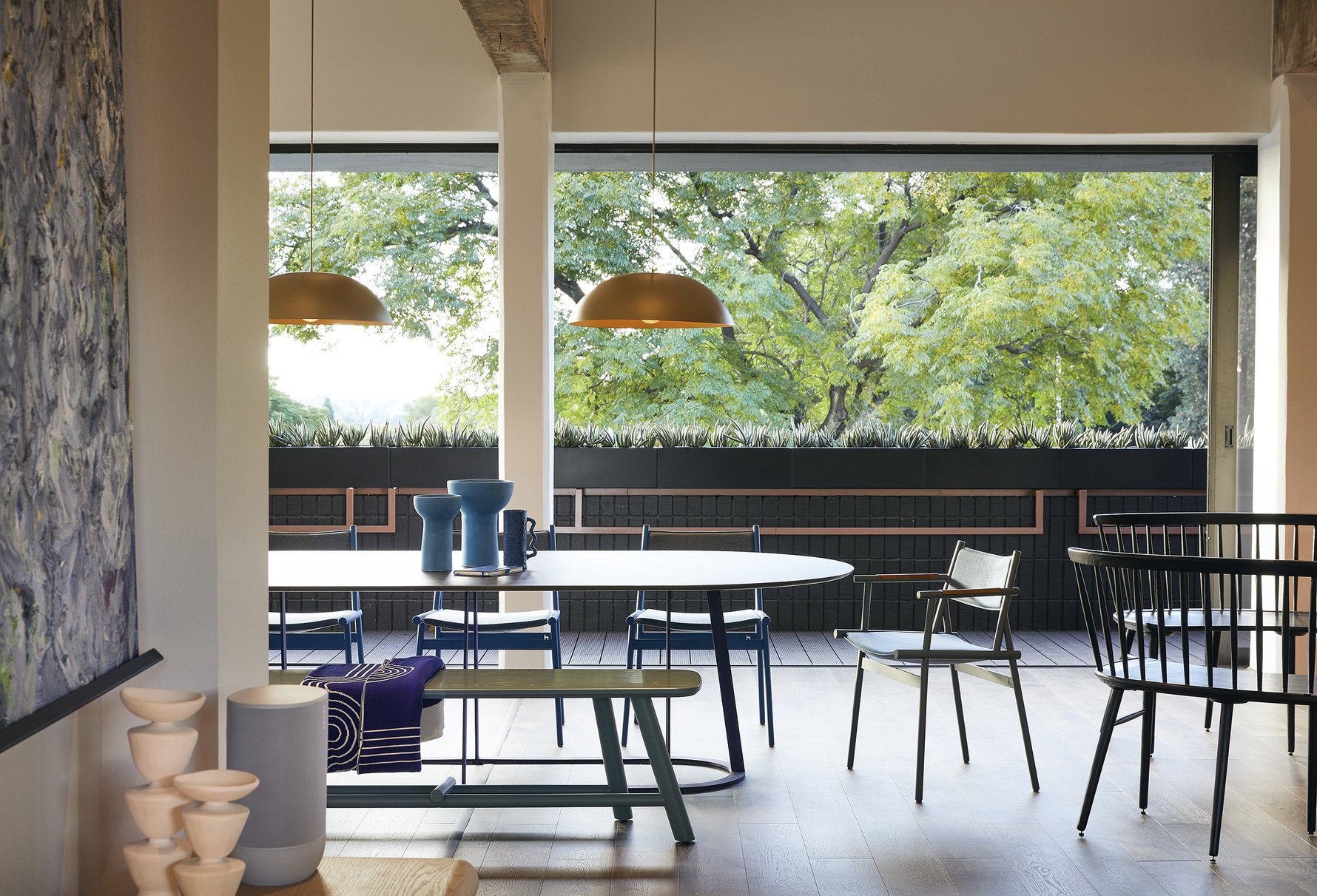 New South African architecture at The Architects' Gallery
Make sure to explore the exciting Architects' Gallery, a purpose-built pavilion showcasing the best new South African architectural projects. In the space, architectural projects are represented through drawings, renderings, photographs and scale models, and in an exciting innovation there's also the opportunity to explore new buildings and architectural structures interactively through VR technology.
Architecture tours of landmark Joburg buildings
Complementing The Architects Gallery area of Design Joburg, there's an opportunity to take designer-led tours of two new local architectural landmarks, The Bank in Rosebank and The Leonardo in Sandton. These guided architectural walks are at an additional cost (R250, discounts for GIFA and SAIA members) and must be booked in advance as space is limited. The tour of The Bank happens Thu May 19 at 09:30 (book here). Tours of The Leonardo take place on Thu May 19 at 09:00 and at 13:00, and Sat May 20 at 09:00 (book here).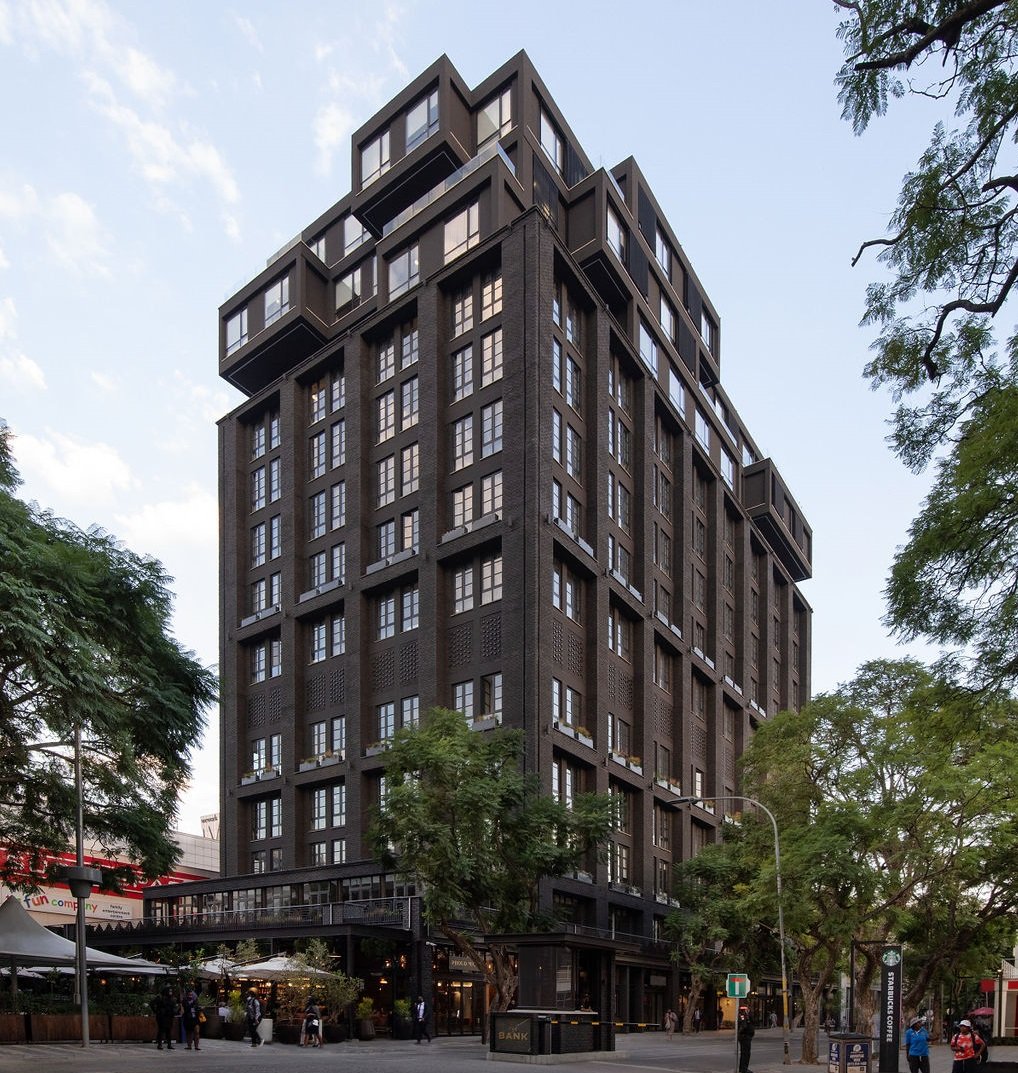 TICKETS FOR DESIGN JOBURG 2022
Entrance to Design Joburg at Sandton Convention Centre costs R130 per day, students, pensioners R90, kids under 12 free. Buy your tickets online here. 

Entrance to events at Design Joburg Collective at 44 Stanley and Kramerville are free, although you should first register online here.

Check out the full programme of events happening at Design Joburg 2022 at designjoburg.com.