Warm waters, beautiful beaches, the scented tropical air and that oh-so relaxed lifestyle. There's nothing quite like a Durban getaway to put a new spring in your step. Travel in South Africa, both domestically and internationally (with some restrictions) is finally open again and with summer on the way, nothing says holidays quite like a few days on the beach in 'Durbs'.

Throughout October Travelstart has some great offers on domestic flights to Durban and we can hardly think of a better time to book a flight, pack your beach gear and hop on the plane to King Shaka International.

Here are a few reasons why you should be travel to Durban this Spring. 
Take a cycle or a stroll on Durban's newly upgraded promenade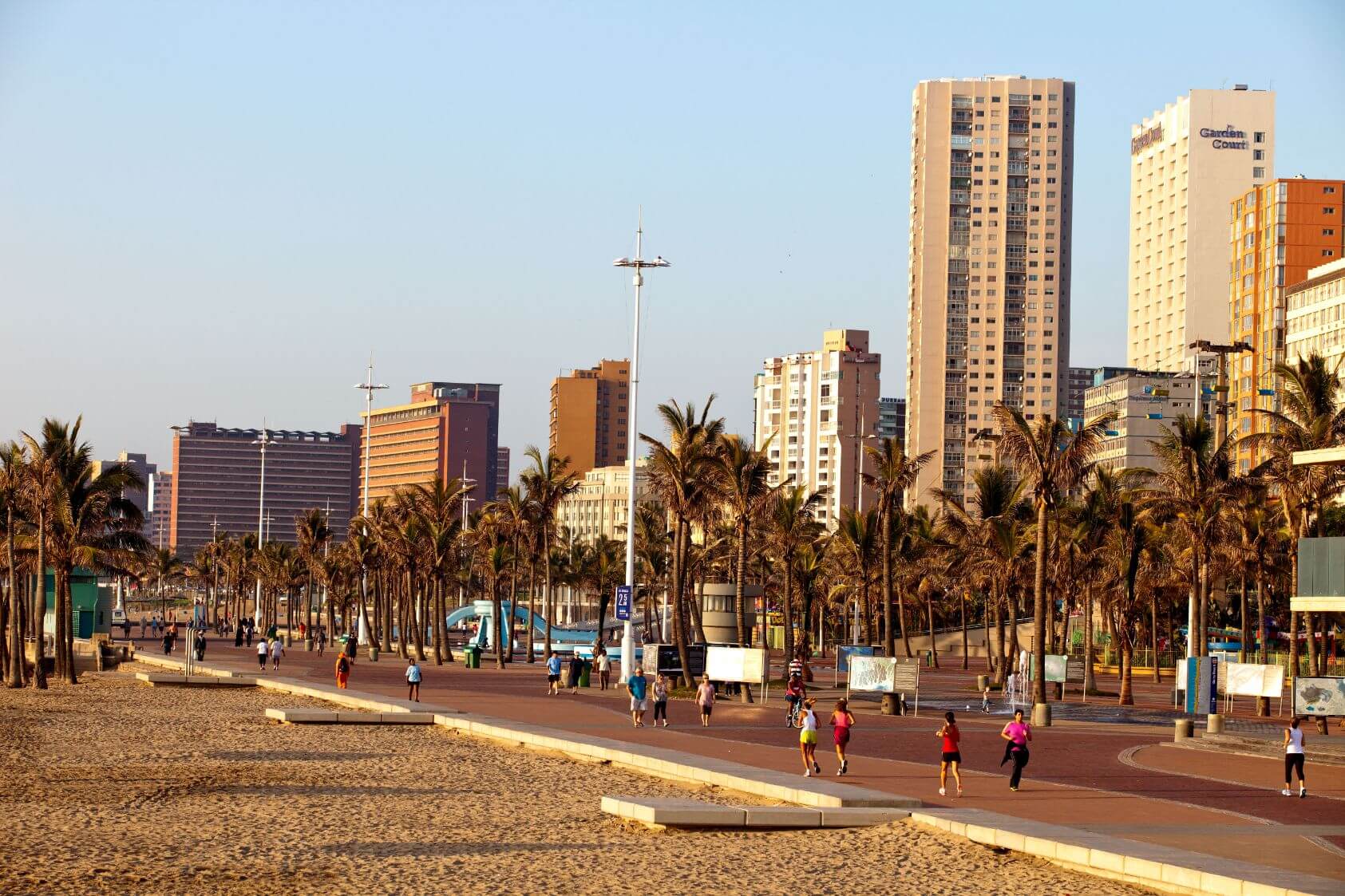 Durban's famous promenade has been undergoing a serious upgrade in the last few years and is now at 8km long (and 30 metres wide), the longest beachfront promenade in Africa. Stretching from the Blue Lagoon in the north to the Durban Harbour mouth in the south (where a flashy new waterfront residential precinct has also sprung up) Durban's most famous asset has never looked better.

It's a long walk from one end to another, especially if you take the day and enjoy a dip in the water at one of the beaches along the way. An easy way to explore the whole promenade quickly is to rent a bicycle from the Moses Madiba stadium and cycle a loop up and down the waterfront, stopping to check out the beaches and cafes along the way.
Lunch, drinks and a stroll on the beach in Umhlanga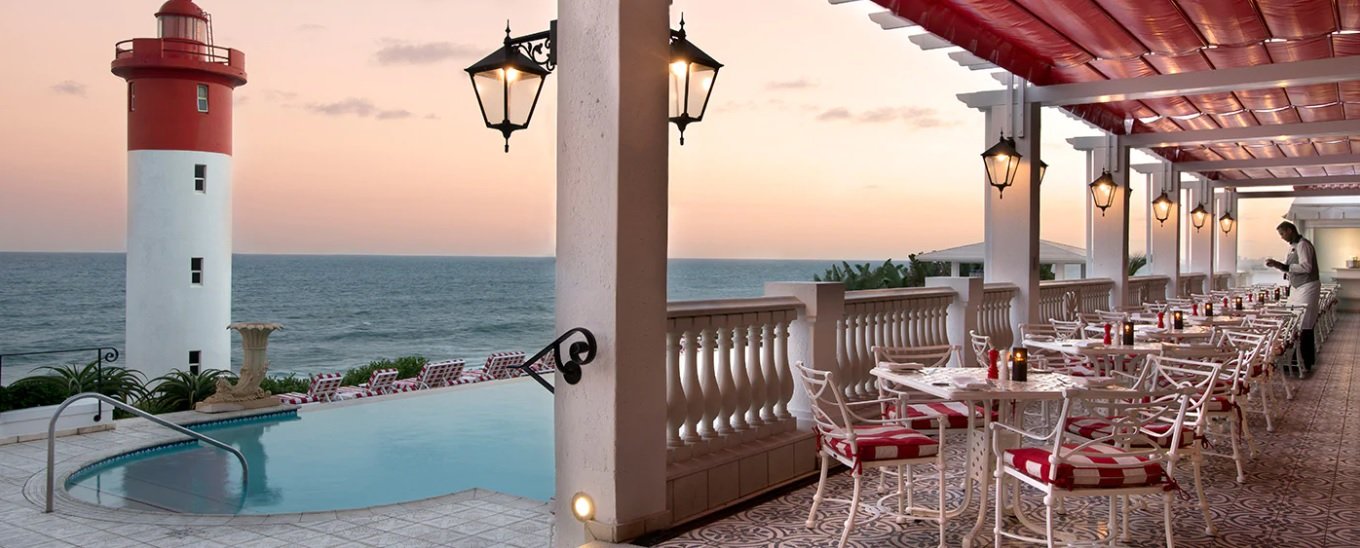 Umhlanga is the Sandton-on-the-Sea of Durban, a brash and flashy suburb clinging to one of the loveliest stretches of beach around 10km north of central Durban and 10km south of the airport. Start off the day with a walk along the lovely boardwalk that skirts the beach between the bold red and white Umhlanga lighthouse and follow the dunes all the way down to the river mouth and lagoon.

Legs stretched (and possibly post dip in the waves, who can resist?) there are plenty of places to eat and drink while you wait for the sunset to hit that magic golden moment. Umhlanga's historic Five-Star Oyster Box Hotel has reopened after lockdown and looks fantastic with its signature candy cane striped deck chairs (for hotel guests only) all neatly lined up with a view of the beach and lighthouse. Enjoy drinks and a light lunch on the terrace or if the wind starts picking up, retreat inside to the utterly fabulous Palm Court with its soaring ceilings, abundant palms and eclectic artworks.

Umhlanga's main strip is Chartwell Drive where you'll be jostling for space with a long queue of Mercs queuing for prime parking spots in front of the many restaurants. One block up on Ridge Road is arguably Umhlanga's best seafood restaurant, the aptly named Fish. This place is small so we recommend booking in advance. Order the Red Roman (if they have any left, it's their most popular fish), you won't regret it.
Take to the waves and learn how to surf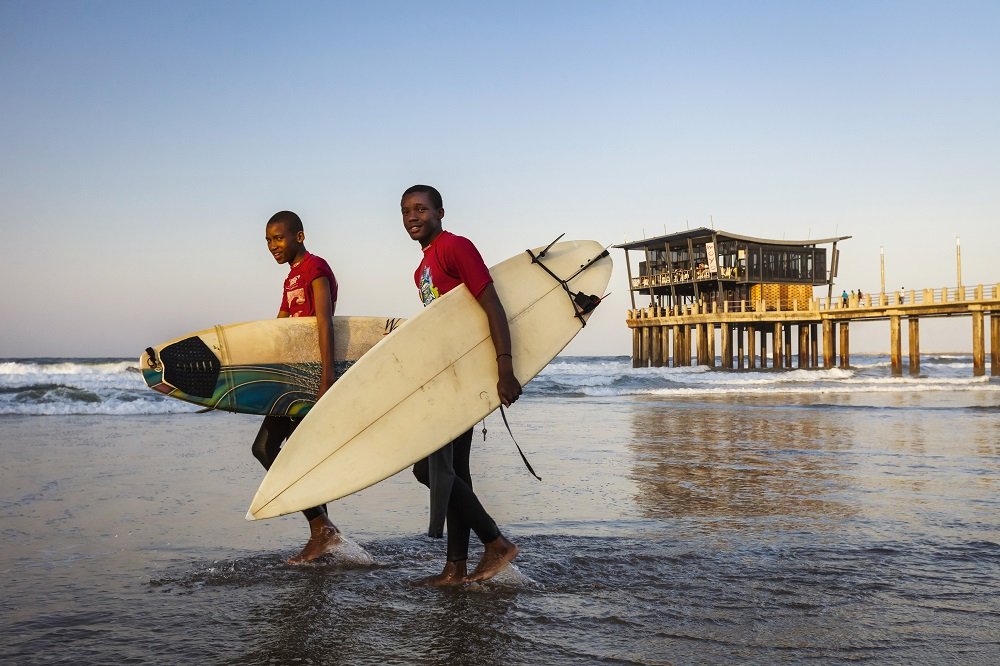 Remember those heady early lockdown days when everyone planned to learn French or do a course in Russian history? Now that lockdown is over it's time to learn to do something new again, but this time something fun and outdoors. Like surfing.

The Durban coastline is one of the best places to learn how to surf in South Africa, especially as the sea is so much warmer than most other parts of the country. If like many people across the world you have found a new love for nature recently, you are going to love that unique sensation of becoming one with the ocean and 'stepping into liquid', as the surfers say. 

In Durban city check out Xpression on the Beach or Living the Dream Surf School or further up the coast in Ballito hit up the team from Ballito Surf School. All offer private and group lessons.
Picture perfect beaches and whale watching on the Dolphin Coast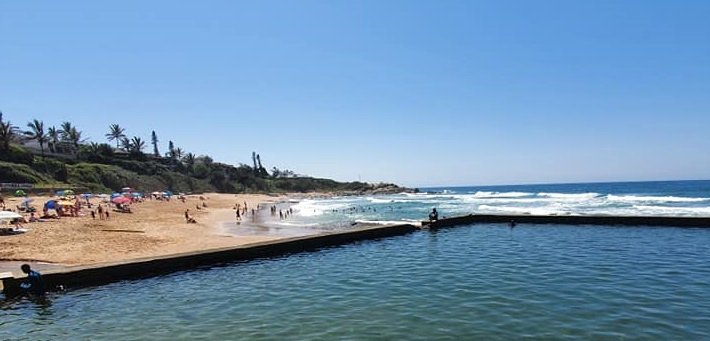 Durban's airport King Shaka International is just 10km from the seaside resort town of Ballito on the Dolphin Coast (30km north of Durban), an area named for its abundant dolphin pods that frolic just off shore. On clear, calm days they are surprisingly easy to spot, as are the various species of whale who pass close to this stretch of coast on their migrations.

The picture-perfect Thompsons Bay Beach in Shaka's Rock (also famous for its huge tidal pool) has some great vantage points for whale and dolphin watching and the beachfront boardwalk in Ballito is also a top spot for aquatic animal watchers.
Mango season and the spiciest Durban curries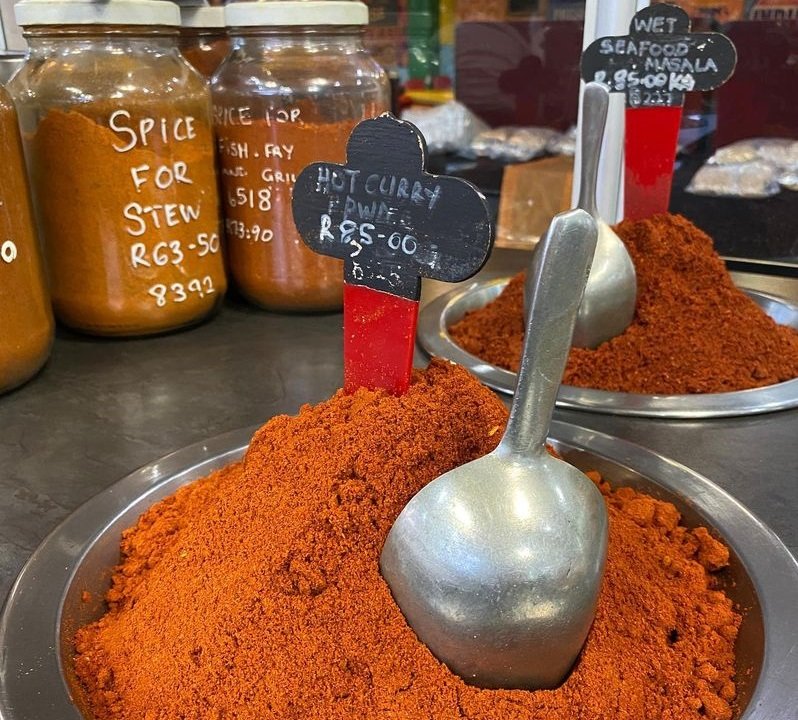 Summer is mango season and KwaZulu Natal is one of southern Africa's biggest mango growing regions. In season the choicest fruits are available practically everywhere in and around Durban at streetside stalls, as are pineapples which you'll find sliced up and skewered with a sprinkling of masala spice. The perfect sweet treat on a hot day by the beach.

Durban is famous for its spice and you can't leave without indulging in a good biriyani with a side of super spicy mango atchar or that most famous of Durban dishes, the Bunny Chow. Sure Joburg can cook up a good curry, but somehow if you aren't in Durban it just isn't quite the same.

Travelstart is now running a summer special on flights to Durban starting from just R699 each way from OR Tambo International flying with Airlink, Safair and Mango.

Start browsing your dates and book your flights online here at Travelstart today!