"One does things for many reasons, not one."

This is what the curator from the Museo Frida Kahlo told the hushed group gathered around one of Frida Kahlo's self-portraits at the Johannesburg Contemporary Art Foundation (JCAF). It encapsulates the complexity of the three painters on display for JCAF's exhibition Kahlo, Sher-Gil, Stern: Modernist Identities in the Global South.

By bringing together the works of Frida Kahlo, Amrita Sher-Gil and Irma Stern, JCAF draws parallels between their experiences. In doing so, they show how their paintings were instrumental in shaping their identities and art history.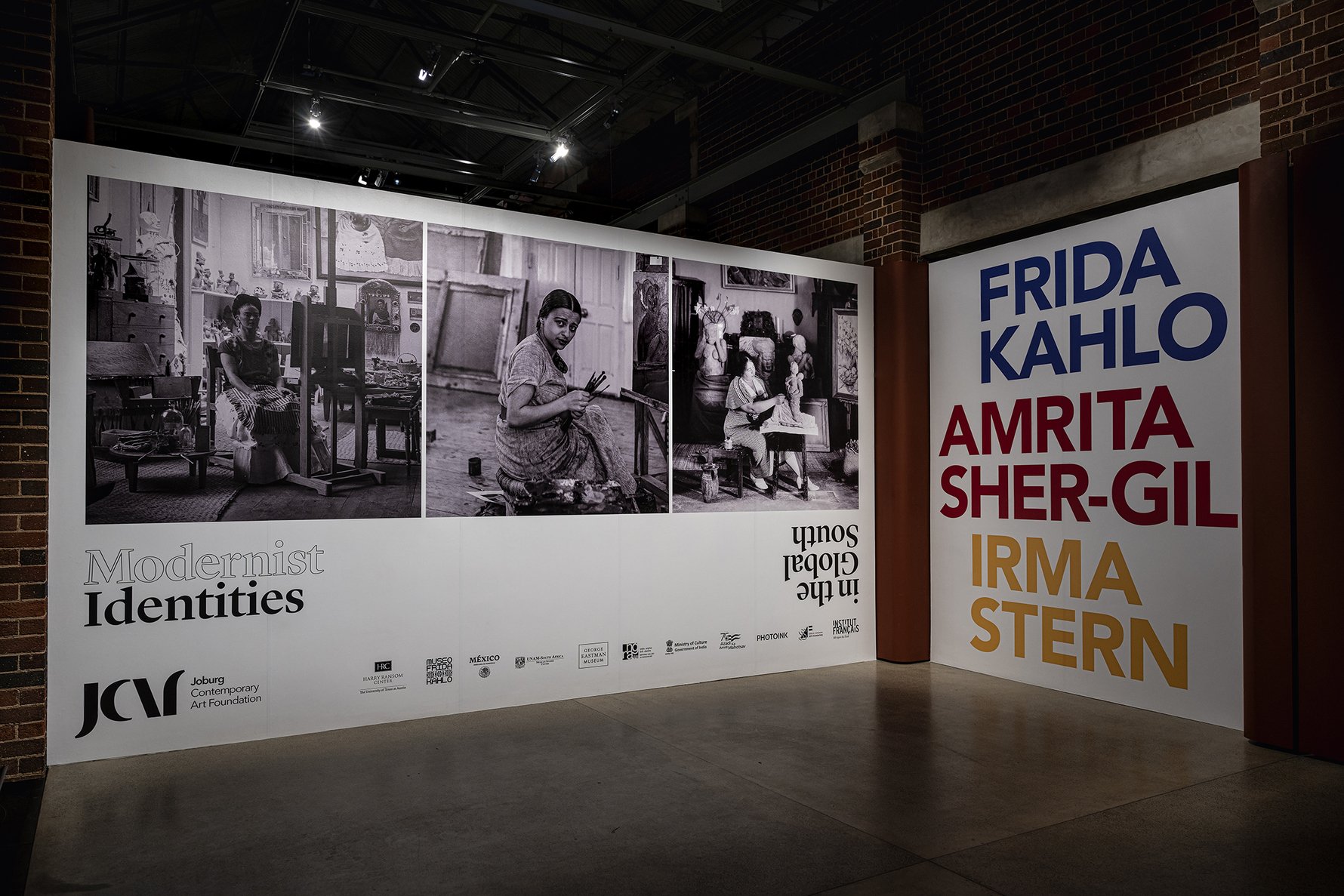 As you walk through JCAF's rust coloured-steel entranceway, you are transported to a world that aims to approach art and knowledge production differently. The emphasis is on experience, both the viewers' and the artists' represented. JCAF prioritises the development of an understanding of the artists themselves rather than simply displaying their works. As a result, it is far more intimate and carefully curated than your traditional gallery visit.

JCAF occupies what was once one of Joburg's electric tram sheds. The old brick and steel architecture is still visible, and the addition of a new glassed entranceway adds to, rather than detracts from, this history. The palpable history of the building adds to the experience of visiting, and seeing how they have redesigned it is an added benefit of visiting. Of course, the main attraction is the exhibition. Clive Kellner, Executive Director of JCAF, says it is "a big show in a small space."

After walking through the glass doors, you are greeted by a tour guide who takes you through a heavy steel door and into the exhibition. One can opt to move through the exhibition alone though you lose out on much of the background behind the collection. The space is lit by muted orange light, and faint fragments of dust float in the eaves above. The exhibition and artists are introduced in this first room before you move on to a space in which three of the walls have floor-to-ceiling photographs of the places in which each of these artists was working: Frida Kahlo in Mexico City, Mexico Amrita Sher-Gil in Aurangabad, India and Irma Stern in Elisabethville, Congo. These photos dominate the room, and with their scale, you no longer feel quite sure where you are located. They allow for an understanding of the cultural and socio-political landscapes these artists occupied and give a sense of how these societies shaped their identities.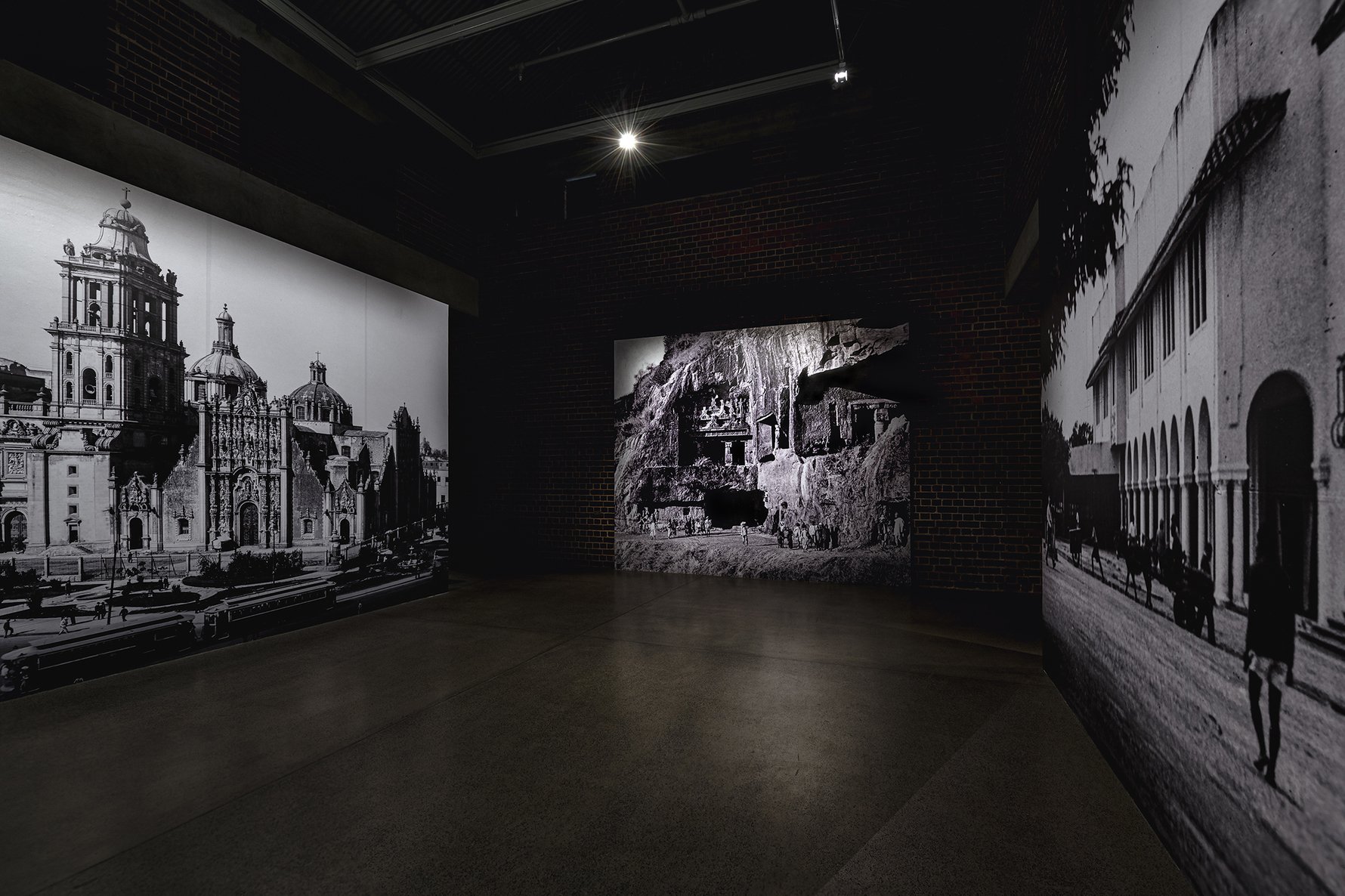 From here, you delve into the artists' interests, occupations and histories, with portraits, sculptures, film, diaries and other personal artefacts on display. This look into the inner lives of the artists means you get a sense of each artist's background. You rarely get to glimpse inside artists' journals, and this brief look into their heads gives an understanding of the processes and concerns behind their works.

All three artists on display came from a mixed and complex heritage, and their portraits were a way of reconciling and reconstructing their identities. Kellner says, "the exhibition asks how these three pioneering artists explore this multiplicity in portraits of themselves and others. Kahlo, Sher-Gil and Stern all construct a self through an imagined identification with indigenous women."

Frida Kahlo was born to a Spanish-Mexican indigenous mother and a German-immigrant father. As she started painting, she shifted how she portrayed herself to reflect the matriarchal society of Tehuana. Amrita Sher-Gil was born in Budapest to an aristocratic Sikh Indian father and a Hungarian-Jewish mother. After travelling to India in 1937, she began to embrace her Indian heritage, and her paintings focused on depicting the lives of ordinary people in India. Stern was born in what was then the Transvaal to German-Jewish parents. Stern's portraits focused on the Black body, and through this, she constructed an image of herself.

By highlighting these artists' personal experiences, and the political and cultural forces that shaped them, the exhibition creates a complex and nuanced portrait of their identities. It means that by the time you make your way into the third and final room, you have a sense of what drove each artist to create and are better able to locate the significance of their work.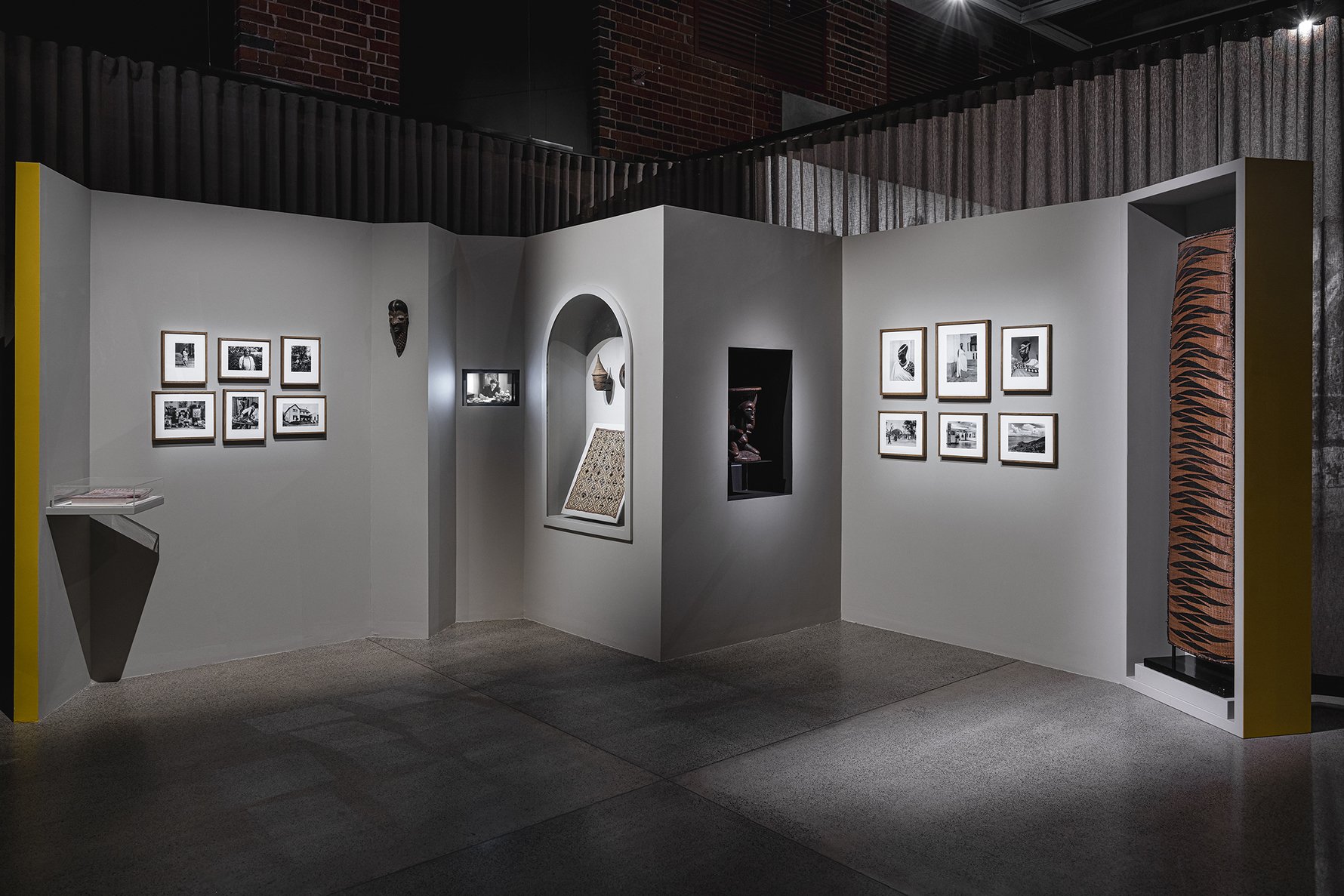 As we walked into the final exhibition space, there was a notable shift in the atmosphere and an anxious sense of anticipation hung in the air. The exhibition only consists of one artwork by each artist. Each painting has its own room which pays homage to the artists' backgrounds. They frame the portraits brilliantly, and walking into the room your attention is immediately drawn to the artwork. This space is much needed to digest the work in front of you. The experience is incomparable, and as you sit lost in Frida Kahlo's gaze, you can't imagine doing the exhibition differently.

Kahlo, Sher-Gil, Stern: Modernist Identities in the Global South is the culmination of a three-year-long programme focusing on the identities of women artists and four years of research, travel and loan negotiations. It is one of the most significant exhibitions this year, and its repositioning of these artists in history is vital. As identity becomes more present in our social and political worlds, it is important not to lose sight of the complexities surrounding identity and the subtle portraits JCAF paints of each artist show the intricacies and multiplicities of these artists' work.

These artists were not expressly political in their work. Still, the exhibition highlights how their paintings and identity formation were not separate from the societies of which they were part. Kellner says, "These were not artists who reacted against the world through direct political commentary. Instead, they sought to express personal experience as a representation of political realities." It means the exhibition provides an essential look at the formation of identities in the Global South and how they both shaped and were shaped by the political landscape around them.

JCAF's careful curation approach makes you reconsider how exhibitions should be run and as we left the building, we couldn't help but feel as if we had just witnessed something magical. A visit to this exhibition will likely be one of your more memorable experiences this year. While the artworks are essential, JCAF ensures that what the viewer takes out of the exhibition is just as central to its structure.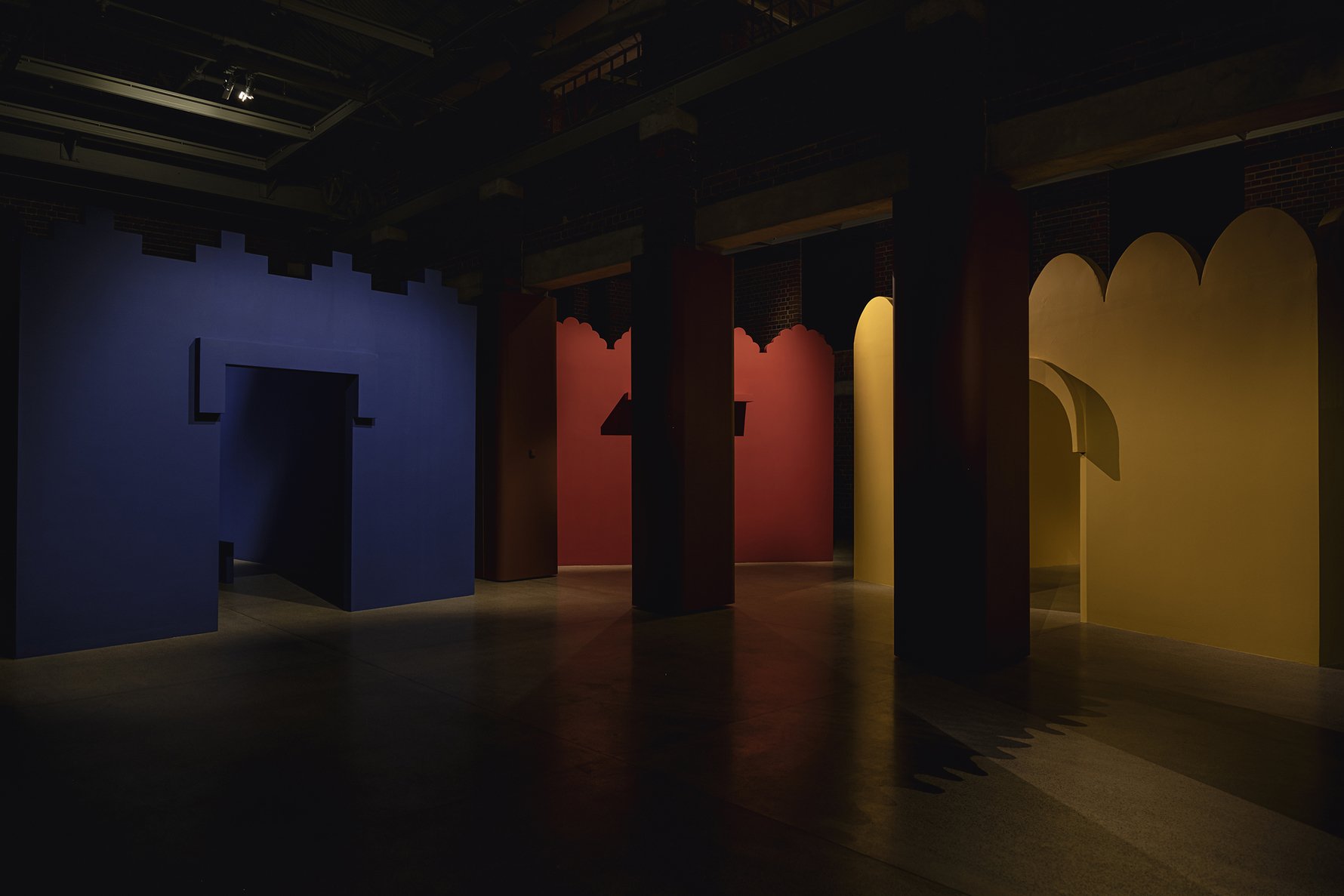 Admission
This exhibition runs Tue, Oct 25 2022 to Feb 2023 at JCAF. Admission is free but booking is essential.
Visits are limited to 90 minutes and group bookings are limited to 1-10 people. The exhibition is closed on Sunday, Monday and public holidays. Secure parking is available.

Due to high demand JCAF's regular Tuesday-to-Saturday slots are fully reserved. JCAF will try accommodate guests on the current slots if they receive cancellations. You can add your name to the waiting list here.

Should JCAF make any new slots available we will update you.