The Joburg Contemporary Art Foundation (known as JCAF) is Joburg's newest contemporary art space, and the first non-profit art institution of its kind to open in years.

This is not a museum or a commercial gallery, and there is no permanent art collection. Instead, the Joburg Contemporary Art Foundation envisages itself as a combination of academic research institute, and, most crucially for Joburg art lovers, a platform for museum-quality exhibitions.

JCAF's trustees are a trio of established local art collectors; Gordon Schachat, the Enthoven family and Phuthuma Nhleko, who have come together to create a space to share the appreciation and promotion of South African contemporary art.

The foundation is housed in what was once a tram depot in Forest Town (near Four Seasons The Westcliff and the Johannesburg Holocaust & Genocide Centre) that has been completely transformed into a soaring contemporary space. The design nods to the building's unique heritage, with many elements of the original building preserved (you can even still see the old tram lines) complemented by a modern mix of industrial materials.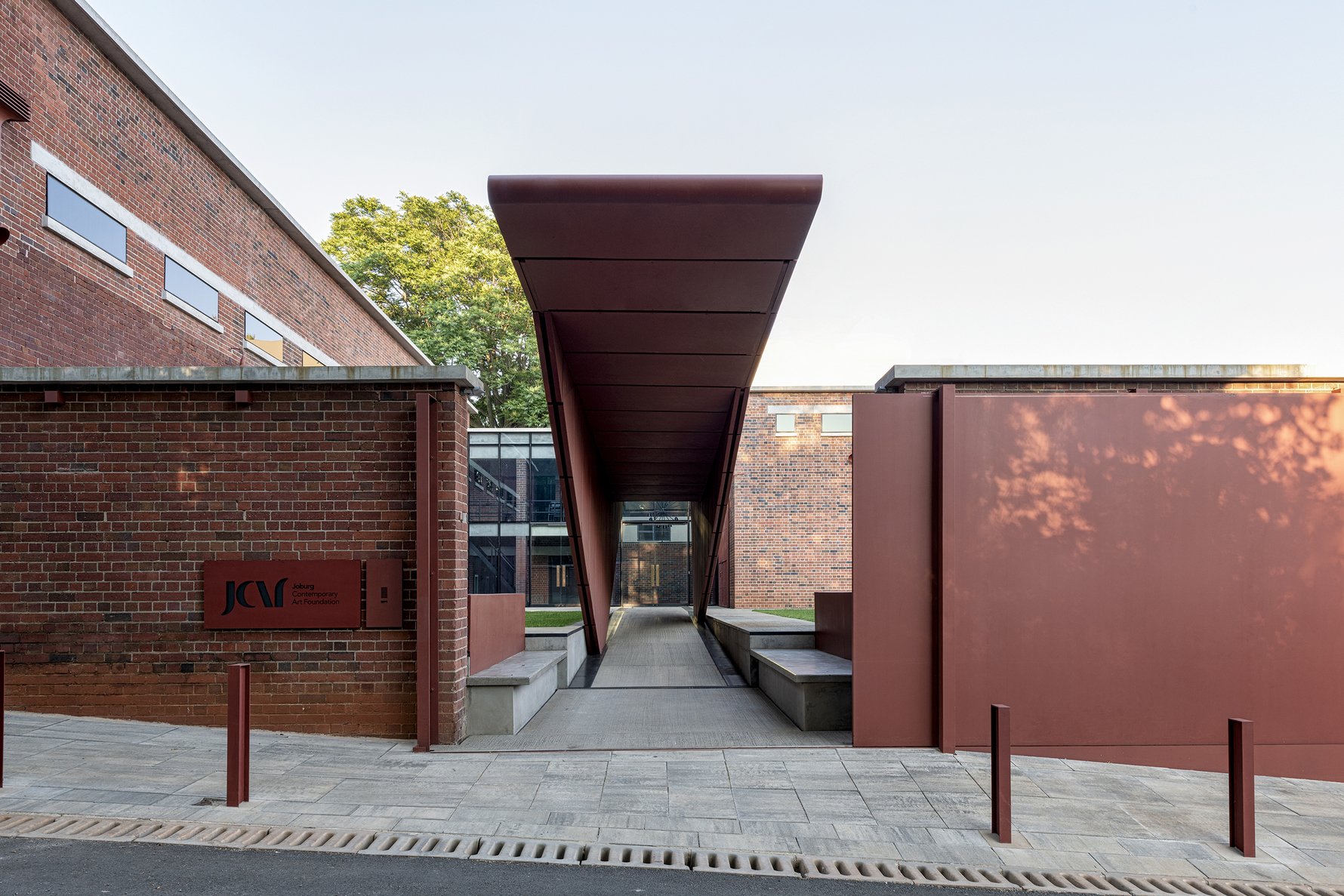 JCAF places a firm emphasis on technology and its use in experiencing art. None of the works on display are labelled. Instead, you are invited to download the app or use one of the Ipads on offer to find out more about the artists and their works, or there is also the option of taking a guided walkabout, which we highly recommend. Furthermore, the exhibition space boasts some of the best audio-visual technology in the city, which is put to great use in immense sound and video installations.
 
The exhibitions here run for a number of months and change once to twice a year, with a long-running theme tying them together. The inaugural exhibition was curated under the title of Contemporary Female Identities in the Global South  and saw a focused look over three years and different articulations by chosen artists.

Making a visit particularly special is the visitor experience. To view the exhibitions at JCAF you are required to book an appointment (free of charge). 

The foundation is open Tuesday to Saturday. You can view the calendar of available visiting days and times, and book your time to visit online at www.jcaf.org.za